Ann Arbor as a tech ecosystem has grown leaps and bounds over the last few years with major acquisitions of Duo Security and Llamasoft and the rise of new, cutting-edge startups. An entrepreneurial ripple effect is starting to highlight the power of the startup community. And it's not slowing down.
A new report from EntryPoint shows a record-breaking year of venture capital investment in startup companies. The nonprofit research institution today announced the release of its 2021 Ann Arbor Entrepreneurial Ecosystem Report, which provides Ann Arbor economic development organizations and nonprofits with the necessary insights to serve startups and help founders navigate challenges. The report revealed that 43 startup companies in Washtenaw Country attracted more than $215 million from venture capital firms.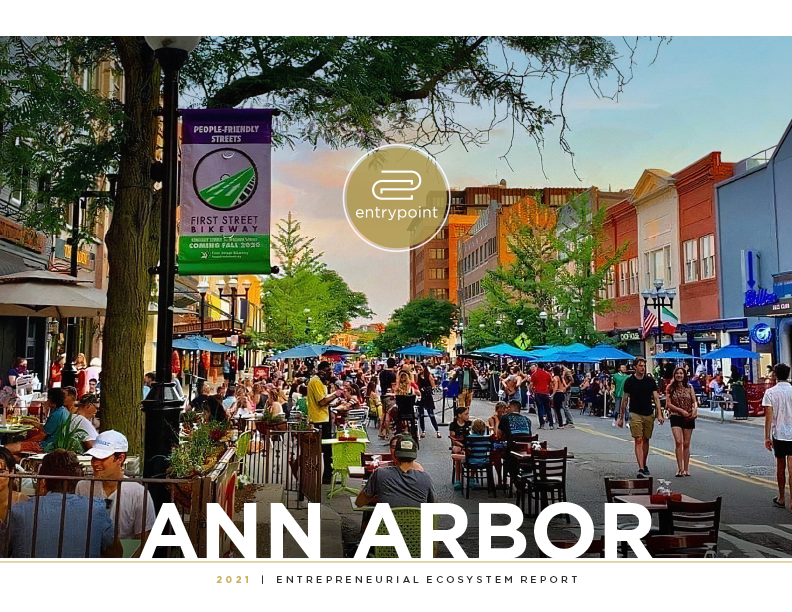 "Ann Arbor's density of talent, research, capital and community greatly contribute to the region's ability to build a strong and resilient high-tech entrepreneurial ecosystem," said EntryPoint Founder and Managing Director, Emily Heintz. "Startups such as Censys, Mi Padrino and SkySpecs successfully navigated the challenges of the past year while attracting record-breaking amounts of venture capital investment, paving the way for continued growth and success."
While the state of Michigan overall has seen steady, record-breaking growth over the last five years, the Ann Arbor tech ecosystem has been a stronghold in the state. The report found that 46% of the startup companies in Michigan are located in the Ann Arbor area, and there are 69 venture-backed startups in Washtenaw County, a 64% increase in the number of startup companies over the last seven years.
To view the complete findings, check out the 2021 Ann Arbor Entrepreneurial Ecosystem Report from EntryPoint.
Looking to be a part of the Ann Arbor tech community? Many Ann Arbor tech companies are hiring. Apply now.