"Small-business obsessed." It's at the heart of everything Autobooks does.
Since its founding in 2015, Detroit fintech startup Autobooks has been rapidly growing its payment and accounting platform, which is used by more than 800 financial institutions to help small-business owners manage and grow their businesses.
Autobooks' fintech tools enable digital invoices, payment acceptance and automated accounting directly within internet and mobile banking.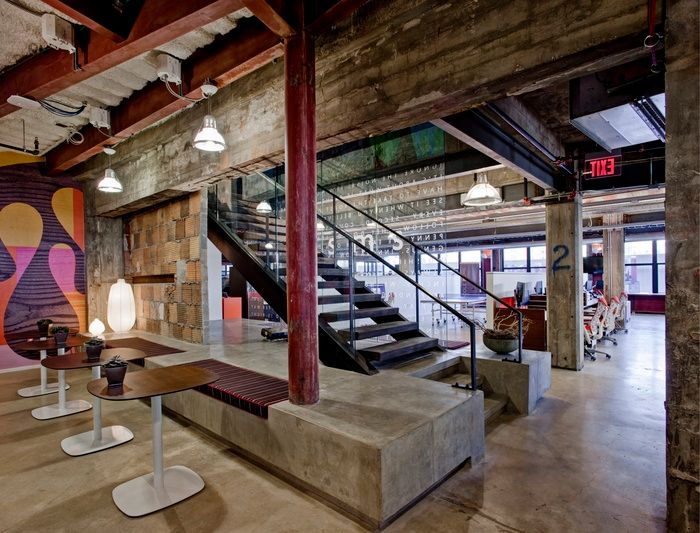 Autobooks office, image courtesy of Autobooks


For Megan Ahee, a former small-business owner herself, joining the small-business obsessed team at Autobooks felt like a "no-brainer."
"We're providing tools and resources to help small-business owners focus on what matters to them, their mission, to help them grow and scale," said Megan, Chief of Staff at Autobooks.
Small businesses are the backbone of local communities, what make a place unique, and Megan said the tools Autobooks provide really help make these owners' day-to-day business operations easier, more efficient, and help them maintain cash flow. And that helps these businesses thrive in the community so you can keep shopping at your local bookstore, vintage boutique, hair salon or plant shop.
Megan had worked with the startup's co-founders at their previous venture before it exited. After starting small-businesses with her husband and meeting the Autobooks team as her client, Megan jumped on board when Steve Robert, the CEO, invited her to be a part of the team full time. Now Megan works hands-on in optimizing team operations and setting the company up to scale and grow.
And they sure are growing. From 2021 to 2022, Autobooks has doubled in headcount, and in this past June, the company announced it raised $50 million in Series C funding.
"The flywheel is cranking and we're seeing a lot of success, but there's still so much to be done," Megan said. "This Series C funding is really setting us up for that next phase and scalability."
Small-Business Banking — Unlocked
As of today, Autobooks has formed partnerships that provide access to approximately 50% of the U.S. banking market, and that number is only going to increase, Megan said.
Over the past year, bank deployments through Autobooks have grown 800%, enrollments have grown to an average of 10,000 a month, and the company has surpassed $40 billion in transaction volume. The company was also just named to this year's Inc. 5000 list of the fastest growing companies, ranking #258 in the whole nation, #30 in software, and #2 in the state of Michigan.
"We're surrounded by wickedly intelligent people, and this is setting us up for the next phase of our growth," Megan said.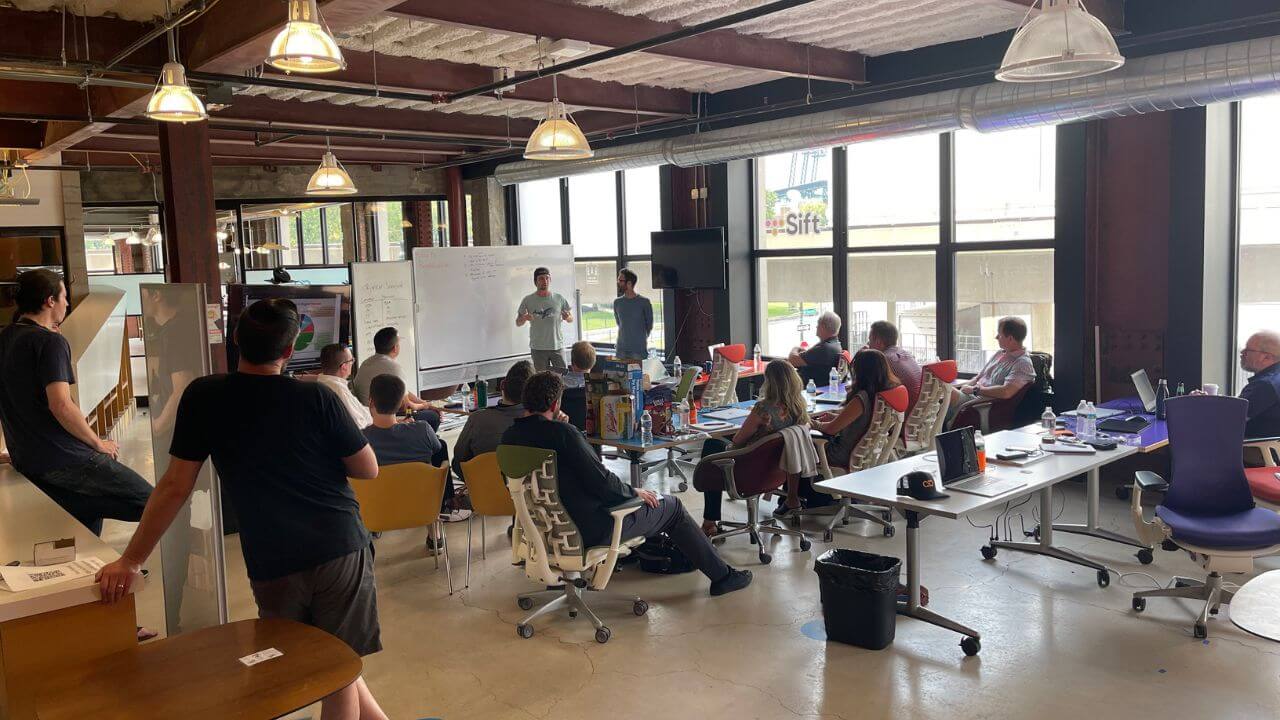 Image courtesy of Autobooks


For Autobooks, that means creating a more holistic approach to serving small business owners. Beyond invoicing, Autobooks is helping people with lending, payroll, financial reporting and more. From starting a business to navigating the day to day, Autobooks is on a mission to help owners succeed.
"We're in uncharted territory, creating real economic impact, and we're doing something that no other organization — let alone a fintech startup — has ever done before," Megan said.
As the company continues to scale, they're looking for people to join them in this mission.
When it comes to hiring, mission is key
Of course the Autobooks team is looking for talented, driven people. But what's equally important is that new hires believe in this mission.
"We want someone who wants to join this team, who sees this vision and mission, and they can get in here and become small-business obsessed," said Christine Karaptian, VP of People at Autobooks.
"It's not every day you see a for-profit organization with a mission that pulls on the heartstrings. Autobooks is solving really big issues for business owners and helping them thrive. This is the wind beneath our wings. It's moving to be a part of that," she added.
Megan said a benefit of joining the team is striking a balance between individual impact and mission.
"There's a greater impact than our individual selves. It's great to be a part of something bigger than all of us," Megan said.
This by no means diminishes the individual growth that happens every day at Autobooks. Christine and Megan both emphasized how much the company invests in its individuals.
Not only is the company growing its headcount, but it's also helping people grow on an individual level by honing in on skill sets and passions and providing further opportunities for growth.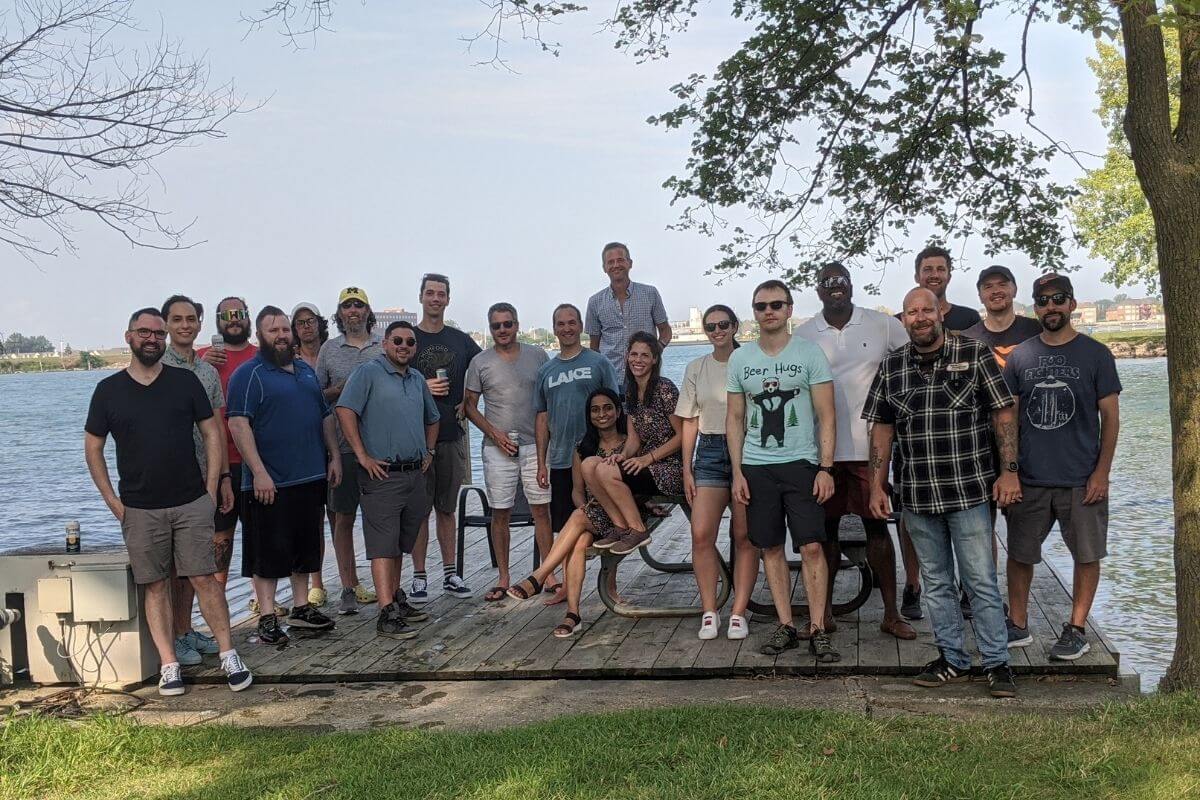 Autobooks engineering team, courtesy of Autobooks


One example of that was the dozen of promotions that occurred after the Series C round.
"The opportunity to join a startup and grow your career is so alive here. It's one of the things I love most about Autobooks," Christine said.
How do people at Autobooks grow their career? Well, it has a lot to do with the culture and how it fosters growth.
A Snapshot of Autobooks' Culture
1. Idea generators
"Coming in here and having ideas about how to get things done is so welcome," Christine said.
This is a place where you can bring your ideas to the table, and see your ideas make an impact.
"Everyone leaves their egos at the door. If you want to learn or have something to share, there's always an opportunity to challenge the status quo," Megan said.
2. Fast-paced & open to learning
As a startup, Autobooks naturally has a fast-paced environment where decisions are made quickly.
"You may not know everything, but that's okay," Megan said. "It's about having a balance and being able to move forward and learn along the way."
3. Remote yet connected
"I've never worked anywhere where people are so nice, so helpful and so collaborative. There's no ego here. We're really all in it for the greater mission," Christine said.
With an office in Detroit, Autobooks also has many remote employees. Some companies may find it challenging to keep everyone connected, but that's not an issue for Autobooks.
"We're truly a group of people who are friends. The team has done a great job of staying connected and engaged while being remote, whether that's through interest groups, happy hours, or all hands meetings," Christine said.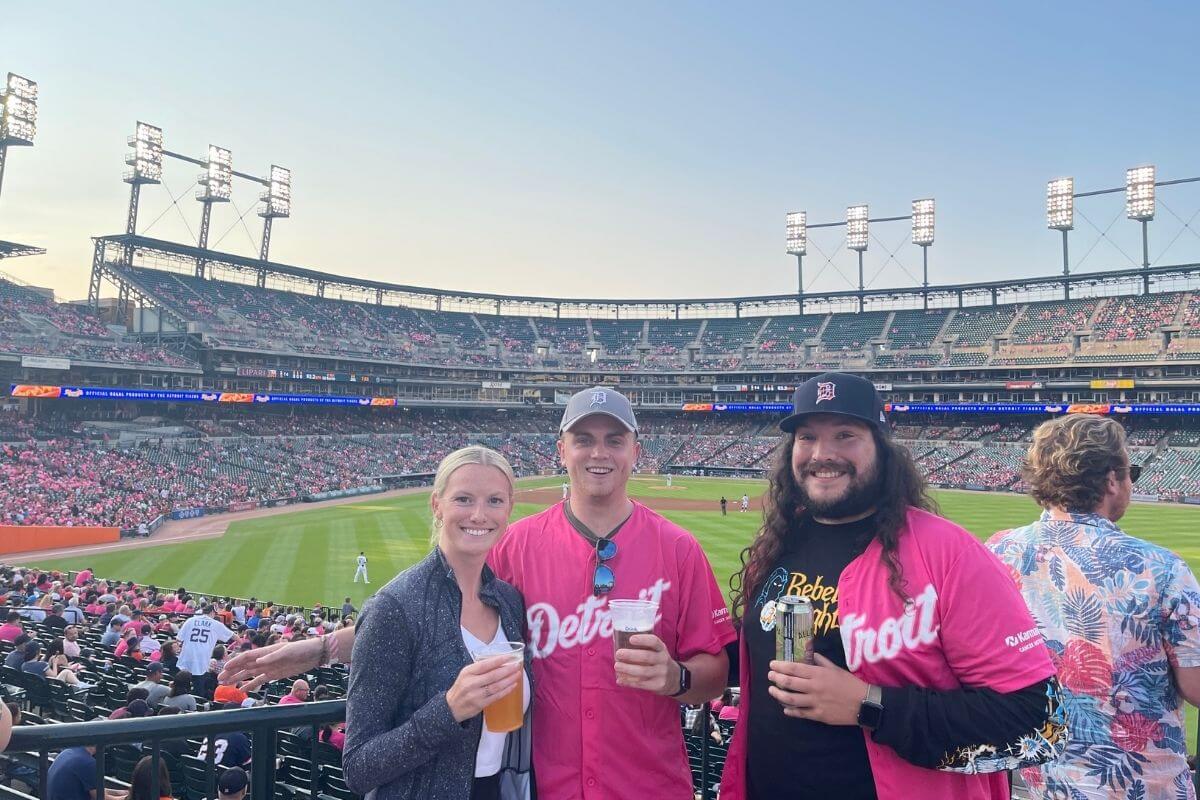 Image courtesy of Autobooks


The team also has annual retreats that bring everyone together in Detroit. Many people will be meeting in person for the first time.
"It goes a long way to have that once-a-year, face-to-face event and get to know people. Having that ability to connect makes us stronger, do better work, and drive a bigger impact," Christine said.
At the end of the day, that's what it's all about: moving the mission forward and helping more small businesses grow and thrive.
"We have the potential to create something incredibly valuable, unique, and special. I truly believe what we're doing isn't just going to make the news. It's going to make history. That's really the potential we have," Megan said.
"It's up to us, right here for the taking," she added. "If we continue this path we're on, live through our culture every day and stay true to our values, the future will hold some very exciting things for us as an organization."


Want to join the Autobooks team and grow your career while making an impact in communities? Check out their available roles and apply now.