Detroit tech company Benzinga has been acquired by Beringer Capital, a private equity firm focused on the media, marketing services, and technology sectors. Beringer acquired a majority stake in the stock market site in a deal valued at $300 million.
Beringer Capital has a history of partnering with digital media companies and helping them to adapt and thrive amid a rapidly changing business landscape.
"We're thrilled to partner with Jason and the team at Benzinga, a company at the forefront of trends affecting the next generation of investors," said Perry Miele, chairman and managing partner at Beringer Capital. "To date, Benzinga has done a remarkable job of differentiating its offerings and building a vibrant, engaged community across its various platforms. We're looking forward to building on this impressive trajectory, collaborating closely with its team on exciting new offerings that empower more investors to take control of their financial futures."
Entering the 2nd Inning
While some acquisitions signal the end of a startup, for Benzinga it's just the beginning.
"Benzinga is just entering the second inning of what we will build," said founder and CEO, Jason Raznick.
Jason started Benzinga back in 2010 in his basement with a $3,000 budget. Today, Benzinga has an international workforce of more than 100 professionals and a monthly readership base of nearly 25 million people spanning 125 countries.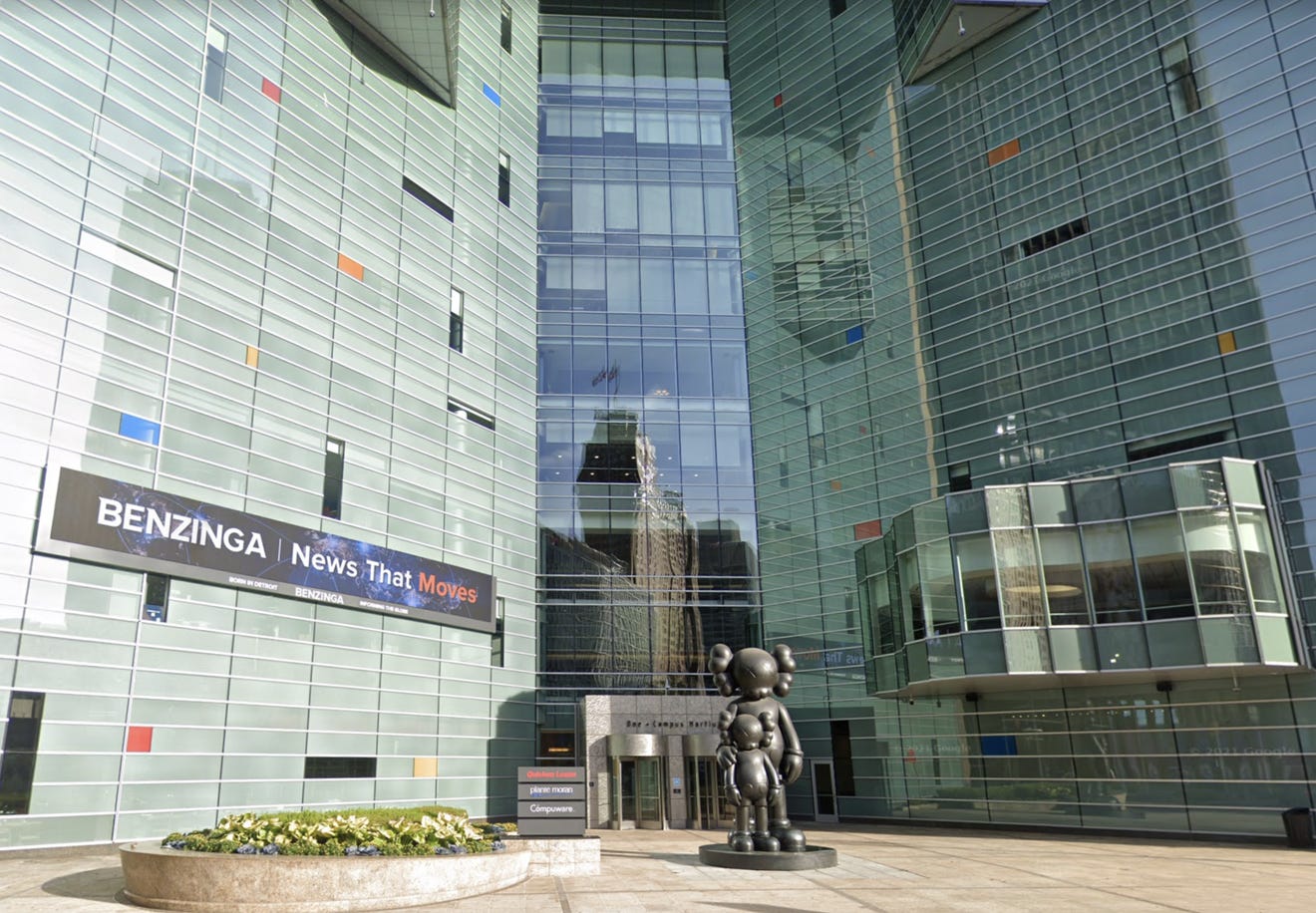 "We have grown a lot in the past year. And Beringer has acquired us as a partner, providing the resources to grow much faster," Nick Robinson, Benzinga's Chief of Staff, told Purpose Jobs.
With growth also comes some growing up.
"The future will look more ordered and structured than our startup stage," Nick said.
But Benzinga doesn't plan to lose any of its startup energy. They're still committed to a culture rooted in moving quickly, trying new things, taking pride in experimentation — and of course, having fun on the journey (like participating in Movember).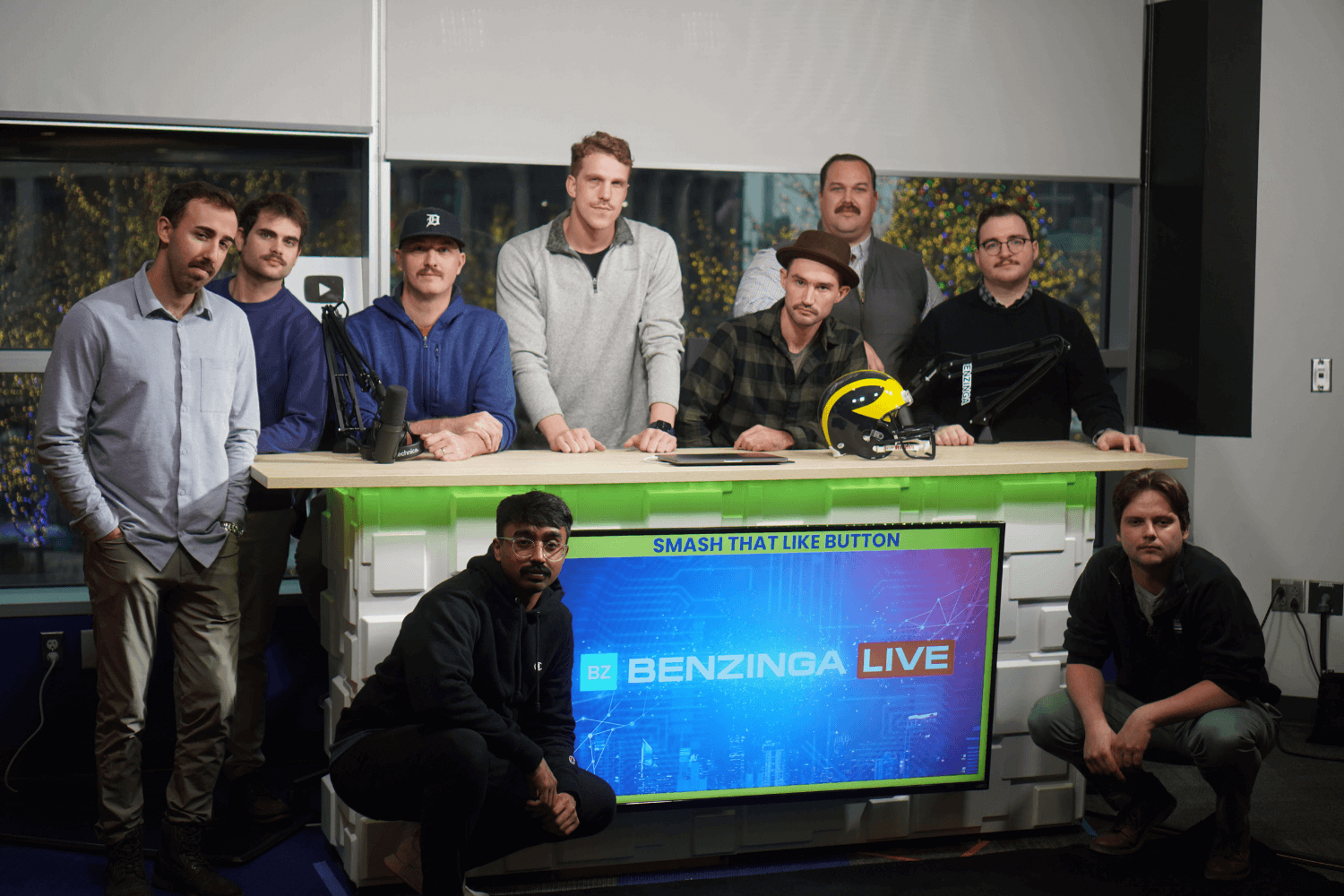 Another priority for Benzinga as it enters this new phase is a focus on hiring diverse candidates. Nick said that tech in general, and especially fintech, still lacks diversity.
"We're really focused on bringing in awesome, diverse talent. That's great leaders, people of color and women in the space especially, who can diversify our perspective," Nick said. "As a media brand, we want to be able to write and represent all the audiences that we're serving."
Joining the Do-Archy
With this new step in Benzinga's growth, the Detroit tech company is rapidly hiring, and now is a fantastic time to join the company.
"This is an exciting time to join Benzinga because we are more equipped than ever to seize the ideas and products that we want to pursue," Nick said.
Plus, with a huge investor like Beringer comes the expectation for the company to grow.
"It's going to be a period of growth, and that's definitely going to be exciting for anybody who joins the team," said Nick. "We're going to continue to grow, and it's really just the beginning. So it's time to join now."
So what's it like to be a part of the Benzinga team?
It's all about the "do-archy."
A term coined by Jason, "do-archy" is a mentality based on going after it and getting it done. Whatever that "it" might be.
At Benzinga that means each team member can pursue their ideas and pave their own way. If you have an idea, the team will at least try it. If it fails, that's okay. It's a chance for the team to learn what doesn't work — and what will.
"Benzinga is the kind of place that always tries to ignite the spark that employees have if they're trying to chase down a new product idea, client, or even a new business line," Nick said. "Benzinga has always valued and supported innovators and do-ers, and now we have the resources to add fuel to the fire and innovate faster."
No matter the position or seniority, anyone who creates results and helps the business grow can be a leader at Benzinga. Anyone can make an impact.
Sound like a fun opportunity?
Benzinga is looking for talented people who are ambitious, collaborative, fun, ready to learn new things, and not afraid to take initiative and stretch outside of their comfort zone.
If that sounds like you, check out the open jobs at Benzinga: