Ann Arbor, Michigan, is consistently ranked one of the best places to live in America. It's also considered one of the best cities to live in Michigan. The small city is rapidly growing as an emerging tech hub, and many tech workers are finding startup jobs in Ann Arbor and moving to the city—or moving back.
Living in Ann Arbor is more costly than most other cities in Michigan, but compared to startup hubs on the coast, the city still offers a chance to live an affordable, sustainable lifestyle while being a part of the growing startup ecosystem.
If you're considering moving to Ann Arbor, here are the best areas of the city to live, based on school ratings, neighborhood culture, affordability, and lifestyle. Living in Ann Arbor can mean almost whatever you want it to as far as lifestyle, from downtown campus condos to historic neighborhoods with great schools.
7 of the Best Neighborhoods for Living in Ann Arbor
Old West Side
The Old West Side bumps right up against downtown Ann Arbor on its west end, which means restaurants, nightclubs, boutiques, a popular gardening store, a local farm stand, the YMCA, and a great ice cream shop, all within walking distance. The Old West Side is known for block after block of beautifully restored historic homes and an LGBTQ+ inclusive vibe. Also be ready for super-friendly neighbors and block parties.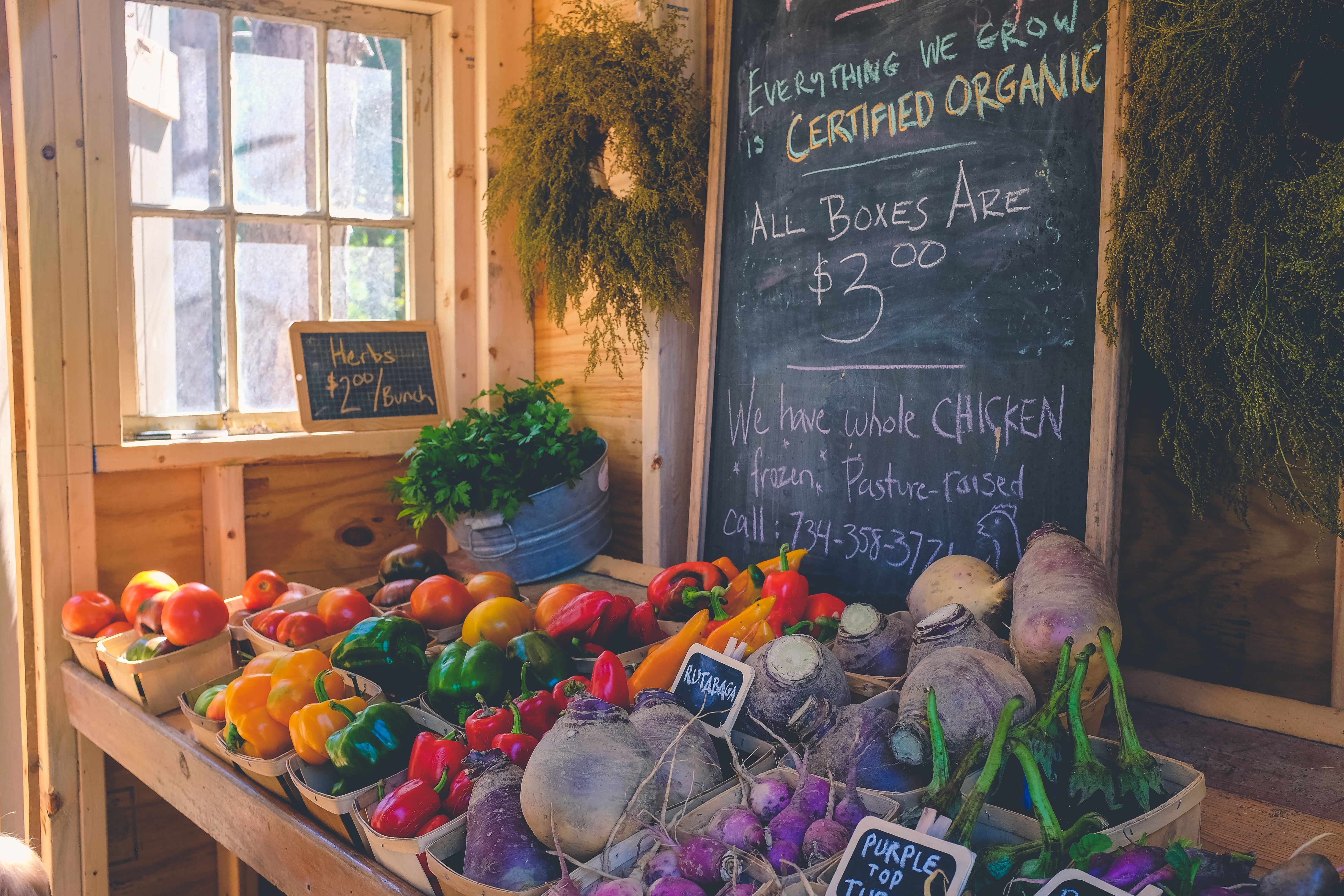 Ann Arbor is often called Tree City, USA, both because of a generous grant left by a local woman named Elizabeth Dean to plant trees, and because the city has prioritized public parks, preserved woods, and gardens, which can be found every few blocks all over town. The Old West Side is built around one of the largest parks. Schools are some of the best in town. Does that all sound too good to be true? Well, compared to most other areas in Ann Arbor it's more costly, so be prepared to pay top dollar or restore your own Victorian that hasn't been renovated yet.


Downtown & Campus
Downtown Ann Arbor is a mix of tech startups, restaurants, co-working spaces, and shops near Main Street. Then toward campus on the east side of downtown, you'll find dorms, University of Michigan buildings and the vast U of M hospital system sprawling out from a central sleepy "Diag." Kerrytown, a historic cobble-stoned shopping district, is located on the north end of downtown between downtown and campus, and is a popular choice for renovated condos and row-house style homes or for artsy kids who join the lottery to attend Community High School. Lots of younger people bike downtown from nearby neighborhoods to startup jobs.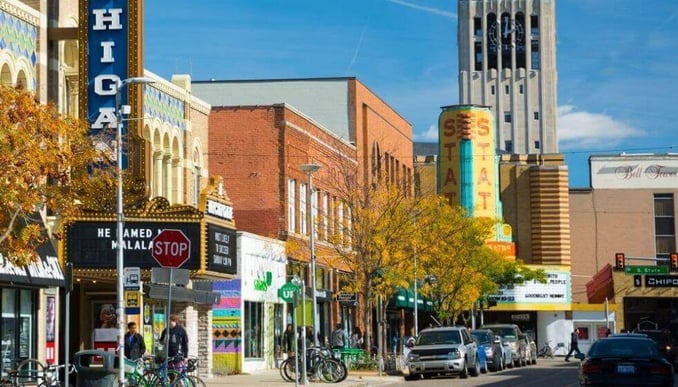 Campus has more student rentals and a livelier nightlife, as well as bookshops, multiple campus libraries, hair salons, and the occasional drugstore or small grocery. If you're looking for a short-term rental or a completely walkable lifestyle, you'll find more options here. Just be prepared for partying neighbors during the school year. Downtown Ann Arbor also has some of the best elementary schools in town, plus historic churches, art galleries, and museums.


Northside
Northside Ann Arbor is much sleepier, and has a surprising pocket of affordable housing not far from downtown. Northside Elementary has been transformed into a specialty STEAM-focused school, which is a great option for creative or engineering-oriented kids. You'll find a mix of modern and historic housing, with a more expensive and crowded housing boom going on on the northern end of the older neighborhoods around Nixon Road near University of Michigan's North Campus.
Many north-side neighborhoods are filled with students and professors from the University of Michigan's engineering school, or working in robotics and autonomous vehicle research. Ann Arbor has been cited as the country's most educated city — and it's not uncommon to go to Starbucks (or the more popular local chain Sweetwaters) and run into an astrophysicist. Several large nature areas, parks, and gardens are hidden away on the north side of Ann Arbor, plus you'll find a canoe livery for summer day trips down the Huron River.



Waterhill
Waterhill is the newer name for popular Northwest Ann Arbor, which is situated between downtown and the most expensive homes in town in a small village called Barton Hills to the north of the Huron River. The average home price here rises by the year as new owners renovate elaborate older homes or replace smaller ones with modern architecture. Schools are some of the best in the area and are a popular choice for students who elect Ann Arbor's newer School of Choice option. School of Choice allows any student in the county or neighboring counties to choose an Ann Arbor school as space is available. Many families from around Ann Arbor elect School of Choice to send their kids to northwest Ann Arbor schools because of their high ratings. Please note that specialty schools are not included, so if you are interested in Waterhill for the popular Open School at Mack alternative school, you need to live in the neighborhood to qualify for the lottery.
Waterhill is also home to the only indoor public pool in Ann Arbor, located at Mack School. Waterhill is popular for its sleepy, gorgeous streets, its proximity to the Huron River and wooded nature areas nearby, and its walkable distance to downtown. The neighborhood even has its own tiny bakery, Big City Small World Bakery, which whips up homemade baked goods from locally sourced ingredients.


Burns Park
One more neighborhood known for its historic bungalows, Burns Park spreads out from campus and the Geddes Road neighborhoods along the Huron River as it flows southeast of town. Burns Park is built around a historic elementary school and park, and is one of the most picturesque neighborhoods in town. Burns Park has a neighborhood-wide trick or treating so extensive that families sometimes travel to this neighborhood for the celebration on Halloween. Home prices here are some of the highest in town, as you'll find all along the length of the Huron River through northwest and east Ann Arbor.



Stadium
Stadium is a major road that stretches across the southwest side of Ann Arbor and passes by the Big House, or Michigan Stadium — the second largest stadium in the world and the largest in the United States. The neighborhoods around Stadium circle the largest high school in town, Pioneer, which is known for award-winning sports teams and rigorous academic programs.
A bit more mainstream suburban in style, the houses around Stadium are pretty standard Midwestern family fare, though most neighborhoods are older grid streets and not subdivisions like you'll find in more outlying areas. Stadium is a convenient location for anyone working downtown or in the south side State Street business district in Ann Arbor, or for anyone commuting to nearby Detroit, as it's near the main highway, I-94, that runs east-west south of town. If you choose to live in the southwest Stadium area, you'll never be far from clothing and grocery stores, sports bars, or multiple sporting events on campus. This is an address that requires a car or reliable transportation.


Ypsi & Ann Arbor East
You can't beat east and southeast Ann Arbor for affordability, especially if you jump the line into smaller city Ypsilanti next door. This area of town is known for smaller houses, but also contains a number of historic homes that were built when nearby Ypsilanti was the larger powerhouse decades back. Many extremely intricate Victorian homes in need of a bit of TLC can be found in Ypsi and southeast Ann Arbor, mixed in with small, affordable starter homes. Crime is a bit higher on this side of town and schools aren't as top-rated, but there is a much friendlier neighborhood feel you might enjoy and some hidden gems in the restaurant scene. Southeast Ann Arbor is the most affordable option, if you're moving here on a budget.

If you're looking for an affordable or eclectic neighborhood around Ann Arbor, be sure to check out the options here, and maybe sit in on a few public events such as the nearby Frog Island Jazz Series to get a feel for the place. It's a very different Ann Arbor than the opposite side of town, and still supports a more boho or down to earth population like Ann Arbor did a few years back. Also there's amazing food if you like hole in the wall Thai restaurants and the like. Many smaller businesses looking for lower rent are housed on the southeast and south side of Ann Arbor, so if you find a job here outside of downtown, this area is super convenient for short commutes. Plus, the only Trader Joe's for miles is located here, so that's about all you need.


Ready to make the move to Ann Arbor? Be a part of the rapidly growing Ann Arbor startup and tech scene.