Living in Ann Arbor, Michigan, is a unique experience. Ann Arbor is a special combination of academic research, high-tech startups, and wellness culture that sets "Tree Town" apart from other towns in the Midwest. This small city is constantly making lists as a top place to live, recently being named the #1 best city for families by Fortune and the #6 best city to live in the entire country.
That's not only because of Ann Arbor's growing and diverse high-tech job market and still affordable cost of living. But the city is also a mecca of cultural arts, diverse spirituality, parks, and fabulous restaurants.
Ann Arbor also has a rich history of social justice advocacy as well as world-changing academic and medical research. John F. Kennedy, Martin Luther King, and John Lennon have visited this Midwest hideaway town, and it was the home of many radical groups in the 1960s and thousands of anti-war protests—including the original annual Hash Bash pro-marijuana protests, which continue even after the legalization in Michigan of recreational marijuana. This history has deeply influenced an open-mindedness in the city's residents, who are a blend of townies and people who move here, many from overseas, for the great job opportunities and highly rated schools.
If you're thinking about a move to Ann Arbor, we think you'll love it.


Why Tech Workers Love Working and Living in Ann Arbor
1. Growing tech scene
Ann Arbor is a one-of-a-kind college town, home of the top-rated University of Michigan, and a place where hippies and tech workers co-exist over delicious Zingerman's Deli sandwiches on a football Saturday. It's also home to the University of Michigan hospital system, a major employer in the region. But did you know that Ann Arbor also has a growing tech scene?
Every year, there are more startup jobs in Ann Arbor, and it was recently named a #3 top tech hub by Forbes. Four recent unicorns, or startups valued at over $1 billion, are located in Ann Arbor and nearby Detroit, Michigan, and that's on top of hundreds of Ann Arbor tech companies that call Southeast Michigan home. From software and a growing cybersecurity scene, to biotech inventions flowing out of the University of Michigan's Office of TechTransfer, Ann Arbor is one of the best places to find your next tech job. Some of the best places to work in Ann Arbor are startups and tech companies. Here are some other tech groups and events we love:
Ann Arbor SPARK supports the startup scene in Ann Arbor

The annual a2tech360 conference takes place annually, showcasing fast-growing startups, pitch competitions, tech open houses and more.

Shine & Rise, a tech organization to support women who work in the tech industry, was just founded here.

Intermitten, a tech conference based in Michigan takes place every year. Many Ann Arbor tech leaders participate in talks, workshops, and more.

Coworking spaces just for tech workers, like Cahoots (pictured below).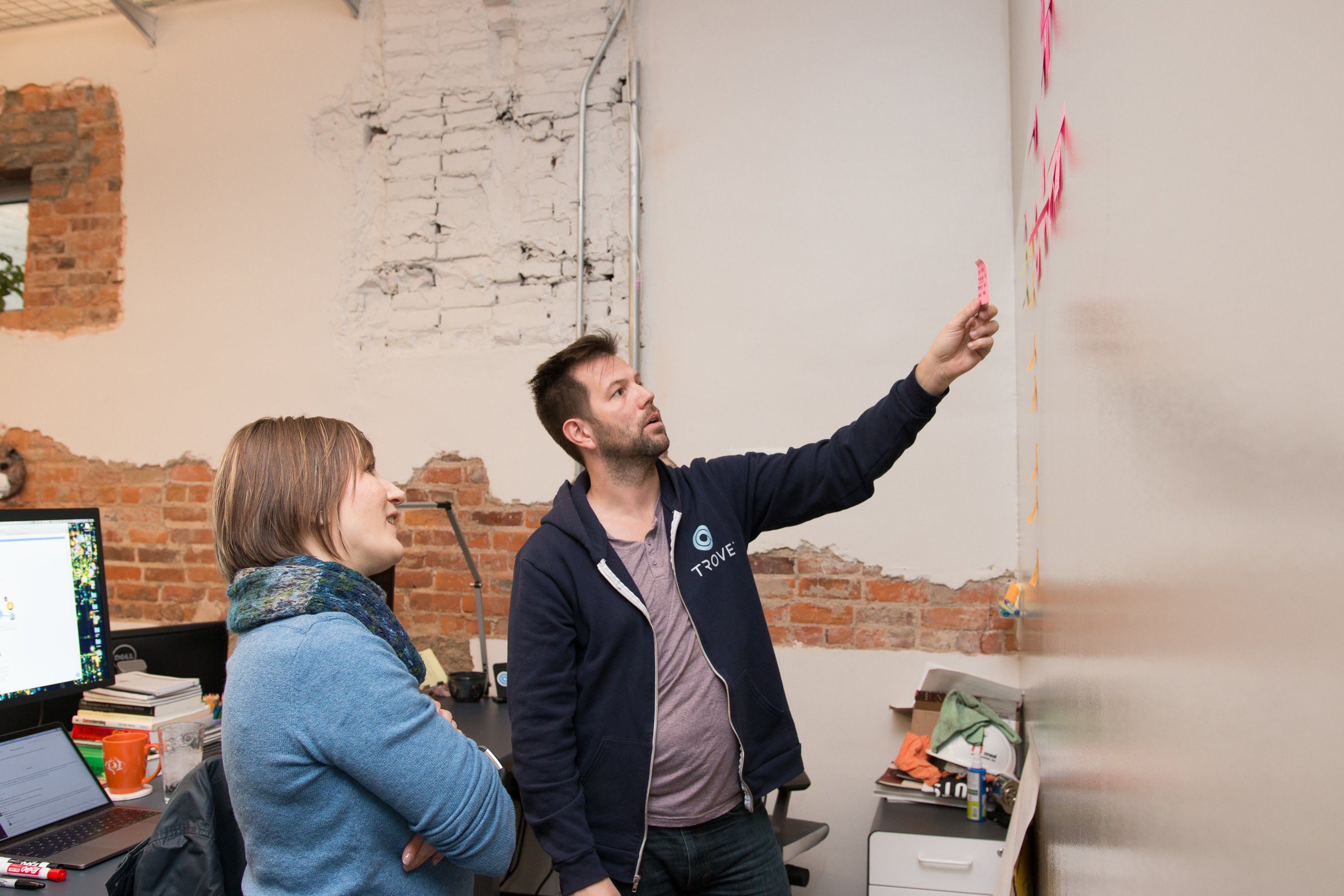 2. Affordability
While Ann Arbor may be one of the more expensive cities in Michigan, it still offers relative affordability compared to the rest of the country.
In November 2022, the median selling price for houses in Ann Arbor was $501,000. In San Francisco, it's almost $1.2 million. In New York City, you're looking at about $628k for a 3 bedroom home.
Housing isn't the only thing that can determine cost of living. Of course there's daily expenses like a loaf of bread, gas, going to the doctor. Overall, Michigan is the 7th least expensive state in the whole country. That means, more of your paycheck is going towards retirement, savings, buying a car, a house, or splurging on a trip or going out with friends. Even if salaries at first glance appear lower than out in California or New York, they go a lot further here, as the cost of living in the Midwest is still relatively low. It is rising, however. Some popular sites that rate the best cities in America give Ann Arbor a lower grade on cost of living than in previous years as the city slowly expands.


3. Tight communities
Ann Arbor is home to many neighborhoods with unique cultures of their own. In WaterHill on the near northwest side, the neighborhood organized its own annual curbside folk festival of garage bands. Community centers abound, as well as diverse religious organizations from Unitarian to Zen Buddhist. You will find multiple farmers' markets in the area, and lots of neighborhood sports and kids' activities that center around healthy living.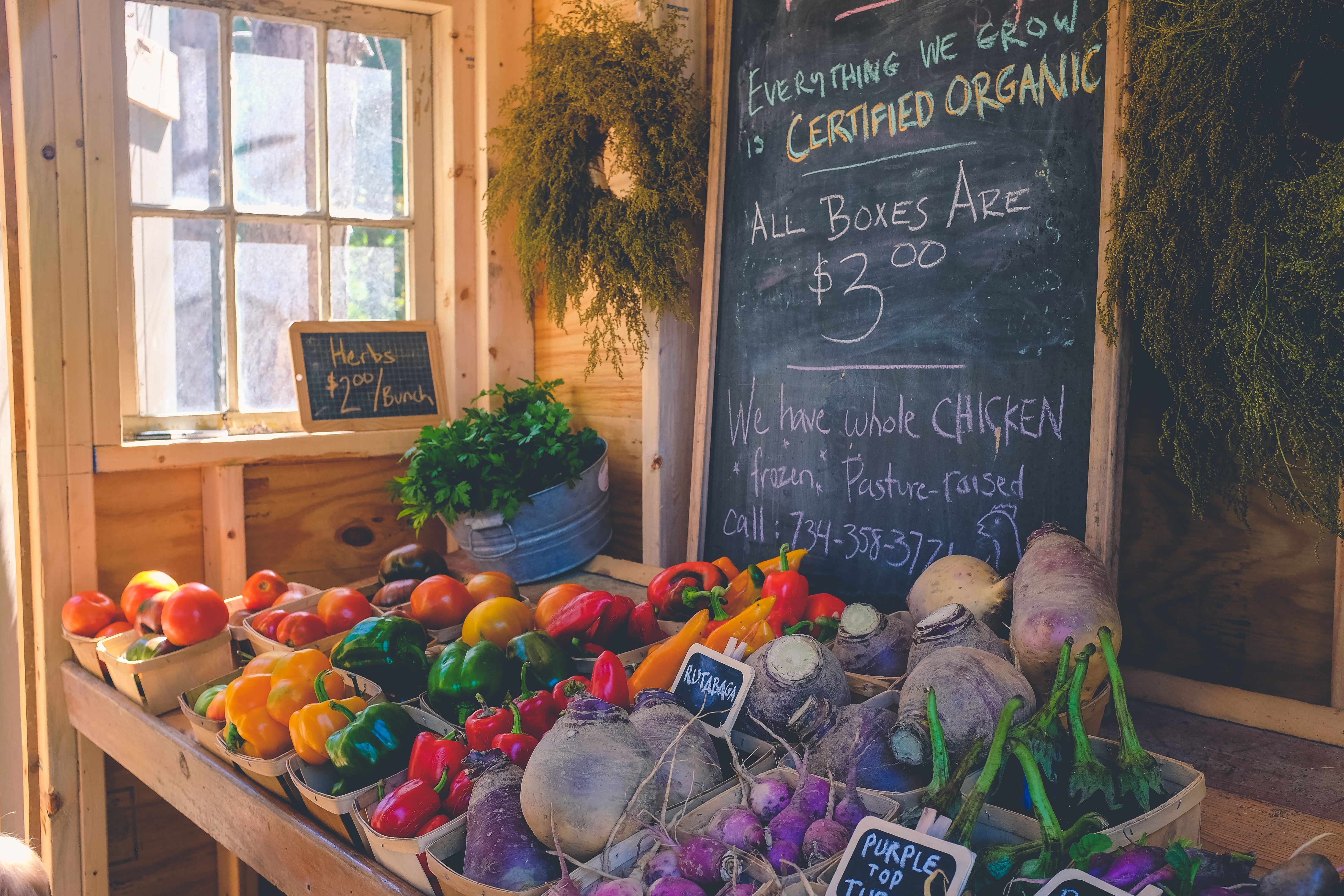 4. Education
Ann Arbor schools consistently receive top ratings, and there are plenty of public, private, and charter schools to pick from. Ann Arbor public schools participate in Schools of Choice, which allows parents in surrounding school districts a chance to send children to schools in Ann Arbor without living in the higher tax bracket of the city. This is just one way many people enjoy the lifestyle of Ann Arbor while keeping the cost of living affordable.
5. Food
Ann Arbor has a high density of restaurants downtown, where every other storefront represents a unique cuisine from Ethiopian to Italian to Cuban fare. No matter what your favorite food or how adventurous your palate, you will find a restaurant (or twelve) to love in Ann Arbor.
6. Worldclass Art/Music/Theater
What Ann Arbor is most known for is its broad offering of cultural arts. The University Musical Society brings in world-class classical acts every year, and there are multiple theater groups, art museums, and local cultural events to choose from including more casual fare like the Ann Arbor Folk Festival and the Ann Arbor Jazz Fest. Bob Seger, Dave Brubeck, Nirvana, and Jimi Hendrix have all played in Ann Arbor in legendary small music clubs including The Blind Pig. World-class orchestras and classical musicians such as Yo-Yo Ma and the Emerson String Quartet and Jazz at Lincoln Center Orchestra with Winton Marsalis regularly play the University of Michigan venues such as Hill Auditorium and Rackham. The Royal Shakespeare Company had a regular residency for many years.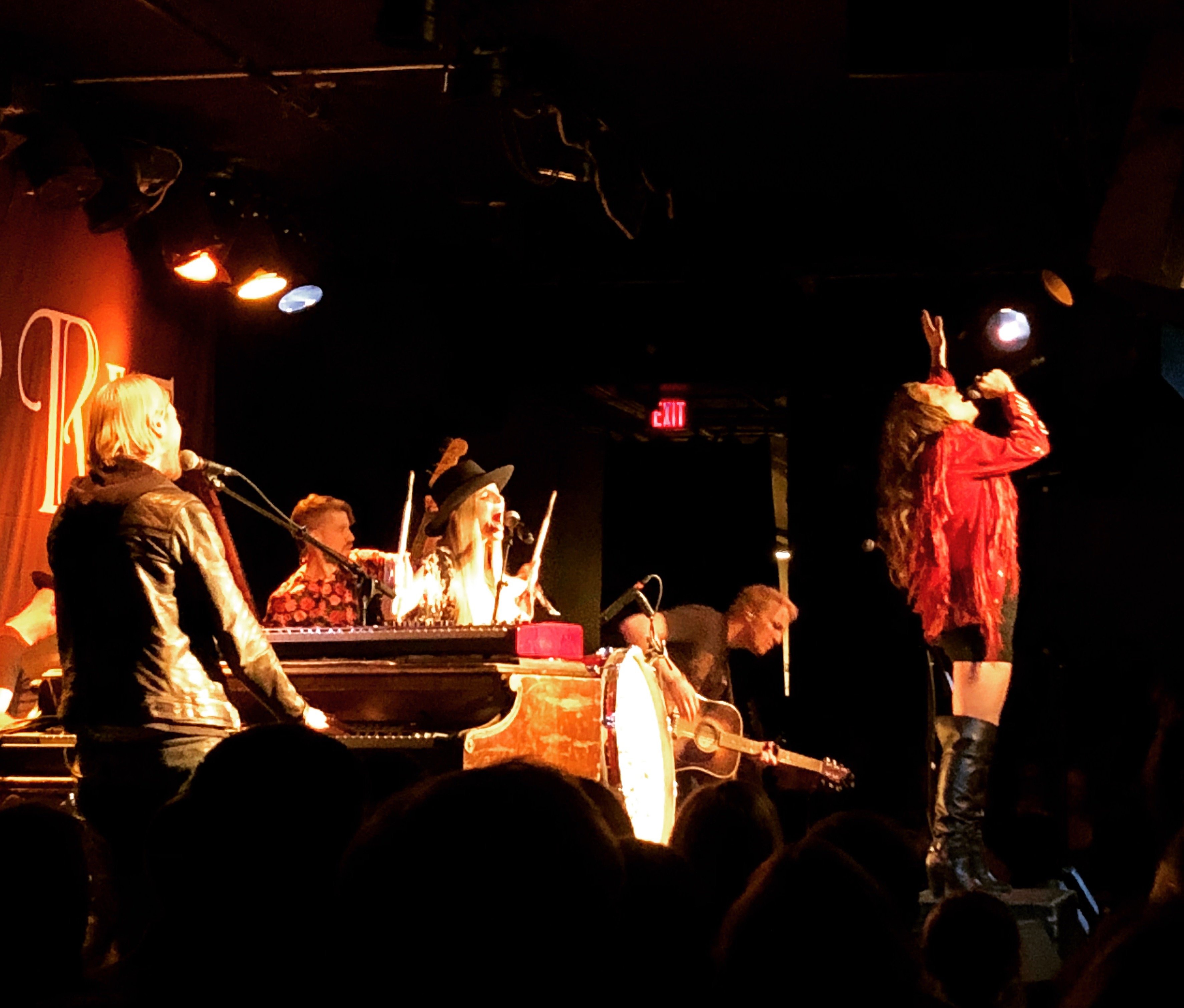 Image Courtesy Lauren Zyber. Delta Rae performing at The Ark, a musical staple in Ann Arbor.
Want something more street festival style? Ann Arbor's annual Ann Arbor Art Fair in July swamps the city with an extra 400,000 visitors for a week-long blazing hot romp through multi-media street art.
7. Nature
There's a reason Ann Arbor is called Tree Town. Ann Arbor has a park in every neighborhood, often a very good one, from kids' sports fields to botanical gardens. Ann Arbor's parks are so diverse, you can find one for every activity. Leslie Science Center and Nature Area contains a prairie field, science center for kids' programming, bird rescue, golf course, and woods. The Arboretum near downtown has extensive trails running alongside the Huron River, and contains a historic peony garden. Bike trails abound. And if you're into water sports, kayaking (or just floating) down the Huron River is a summertime must.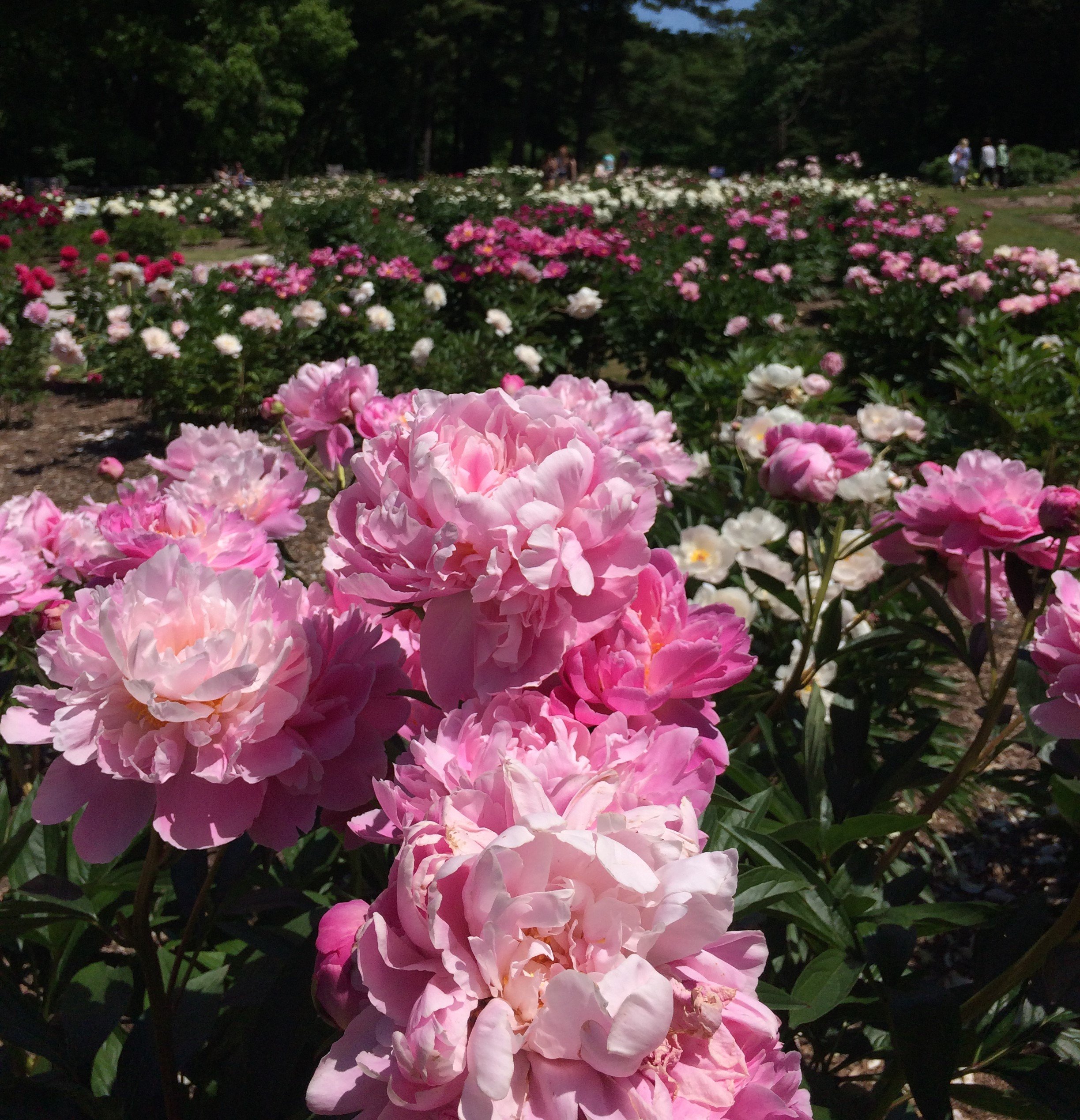 Image Courtesy Lauren Zyber. The historic peony garden at The Arb.
8. Accessibility
Ann Arbor is located about 50 miles west of Detroit, but just half an hour's drive (only 25 miles) from Metro Detroit Airport, which can take you pretty much anywhere in the world. It's also less than an hour drive to Canada, a little over two hours to Lake Michigan, and four hours to the beautiful Sleeping Bear Dunes. In Ann Arbor itself, there are city buses, bike lanes, park and ride lots, and most areas of the city are walkable.
9. Amazing Tech Jobs
Some of the best jobs in the Midwest are in Ann Arbor, and top Ann Arbor startups and tech companies are hiring. If you're living in Ann Arbor or thinking about moving to Ann Arbor, check out some great tech startups hiring now for Ann Arbor jobs.


Note: This article was originally published on March 30th, 2021 and has been updated to include new research and data.