Created by founders for founders, Cahoots is a coworking tech hub that's fostering a community for Ann Arbor tech companies and entrepreneurs. And now, they're making their resources all the more accessible to underrepresented founders.
Driven by its members, the tech hub is launching the Cahoots Diversity Scholarship for entrepreneurs who have been marginalized or who identify outside of the "standard" tech profile. The scholarship gives recipients a free year of desk space, valued at $5,000.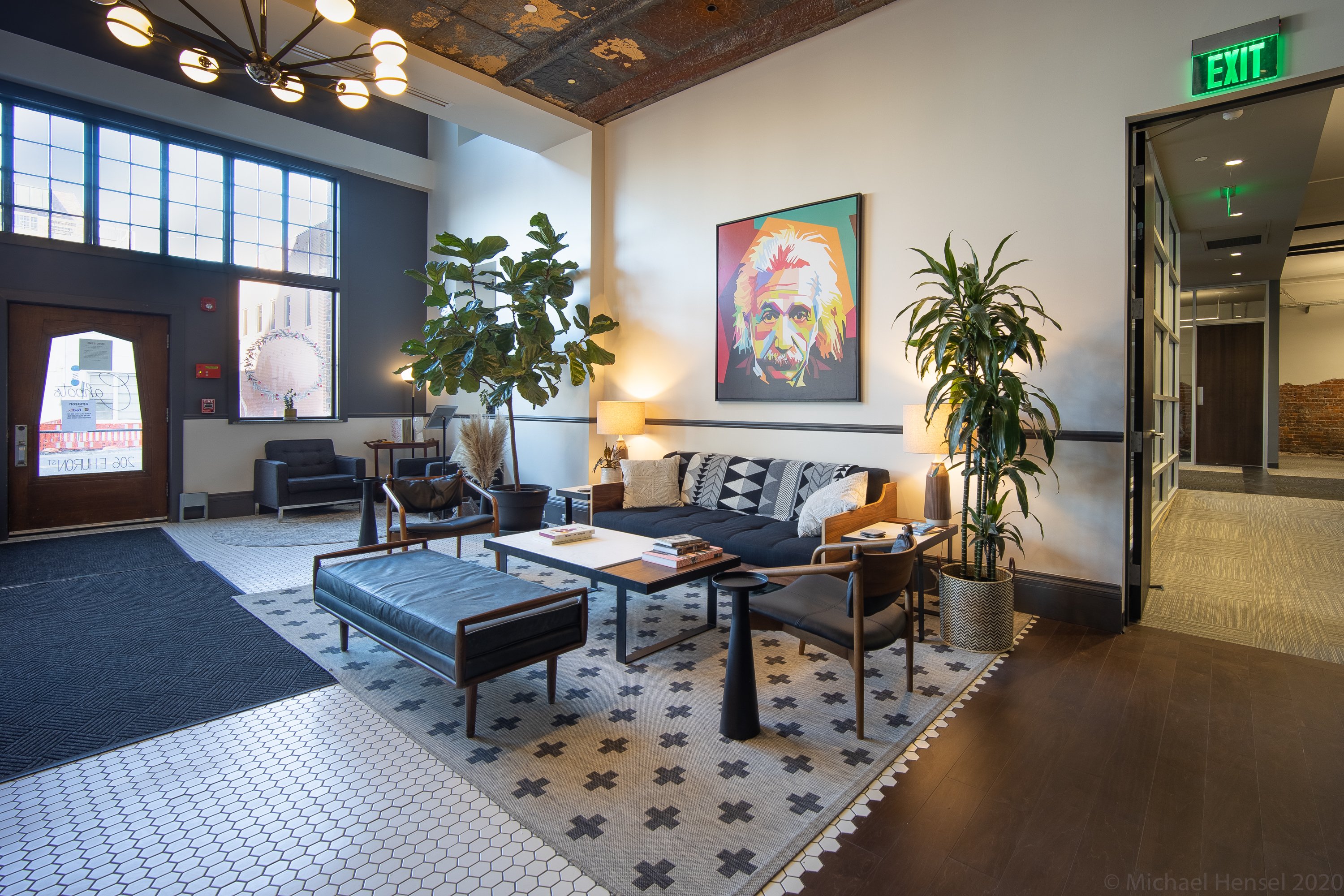 Photo courtesy of Cahoots
Even though Cahoots launched the initiative in August at the InterMitten Conference, the idea for a diversity and inclusion scholarship started to take root all the way back in February. The initiative was largely led by Ashanté Clemons, who works in customer success at Nutshell, and Chelsea Hohn, the Cahoots Cafe & Hospitality Manager.
Nutshell, which is a member of Cahoots, is an established startup tech company in Ann Arbor with a very engaged and dynamic team. Ashanté wasn't seeing a lot of people like herself at the office, so she wondered how she could help promote diversity and inclusion in the workplace, as well as the larger community. So she teamed up with Cahoots.
"We were on board immediately," said Alison Todak, managing director of Cahoots. "It's a great platform and something we haven't addressed ourselves as a coworking space and community hub."
They formed a Cahoots diversity committee and began to develop programming, speakers, desk scholarships and more. That is, until the pandemic hit and put the whole world on pause.
"As we began to figure out this new normal and how to safely reopen Cahoots, we realized this was the perfect opportunity and time to launch the desk scholarship," Alison said. "People were really hard hit, especially those who identify outside the typical tech profile."
And the team was very conscious about that definition. When they're encouraging people to apply, they're not just thinking in terms of racial or gender diversity. In addition to that, they also encourage people to apply who haven't had access to financial privilege or traditional education. Alison said that Cahoots understands that there are many people in the tech industry who haven't had access to higher education, and those people could also be great candidates for this scholarship.
Funds for the scholarship come in part from Comcast Business, Cahoots' corporate sponsor, and Hooper Hathaway, a local law firm in Ann Arbor, has also contributed. But funding also largely ties back to the members at Cahoots, and together with Comcast and Hooper Hathaway, they've raised $30,000 so far, which will provide six recipients with free desk space for a year.
When the pandemic hit, some members backed out of their leases because they no longer needed the space or were experiencing financial struggles. But for the ones who stayed, Cahoots offered a 15% discount for the rest of the year to thank those members. And for the tech companies that have been thriving during the pandemic, that discount wasn't really necessary. Instead they elected to donate the money that would have been discounted to the scholarship fund.
"Our members are really the reason this is happening. We had about a dozen members raising their hands to donate," Alison said. "It was wonderful to see them supporting this initiative, showing that this is a cause they also want to invest in."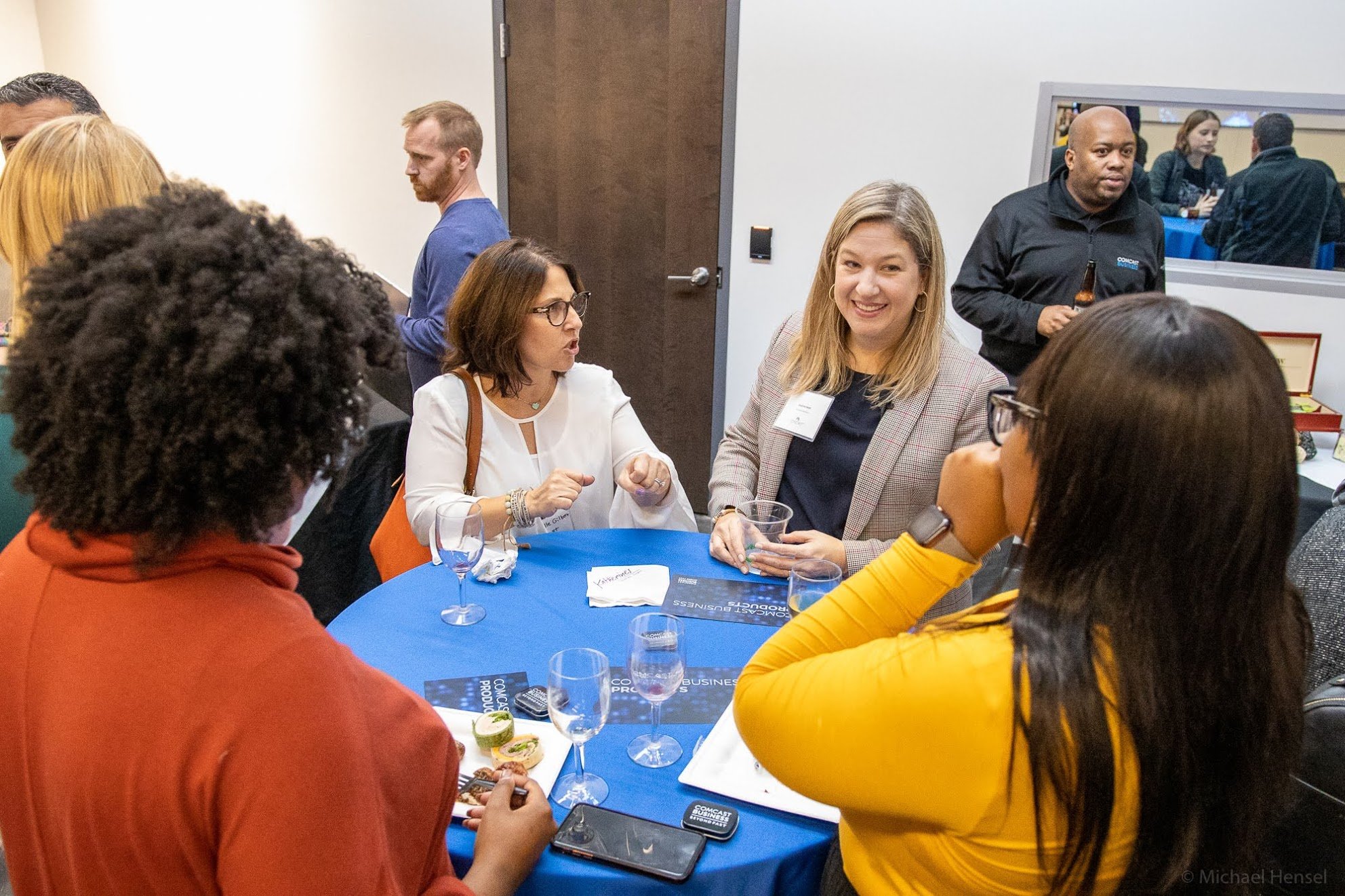 Photo courtesy of Cahoots, 2019
Which is one of the biggest testaments to Cahoots' environment of inclusion and belonging.
"I think it's the folks who work out of here that really drive that. They're really committed to this, and you can see that by how they hire, and that they really value this by contributing financially to the scholarship," Alison said.
This is one of the biggest things recipients of this scholarship will gain, perhaps even more valuable than the desk space itself—a community.
As a coworking tech hub, Cahoots doesn't just provide space to work—although that's a big perk. Alison recognizes there's a lot of value in coworking: an office where you can focus, an established business mailing address, sit/stand desks, comfy chairs, an in-house cafe, and built-in health club. All of this is part of an environment that was created to help tech founders to get work done.
But there's also huge value in being around others that are in this tech space and industry.
"It's a purposeful hub," Alison said. "We're not just renting desks. There's meaningful startup activity."
That includes programming, speakers, events, workshops and mentoring, which all seems to be built into the vibrant Cahoots community.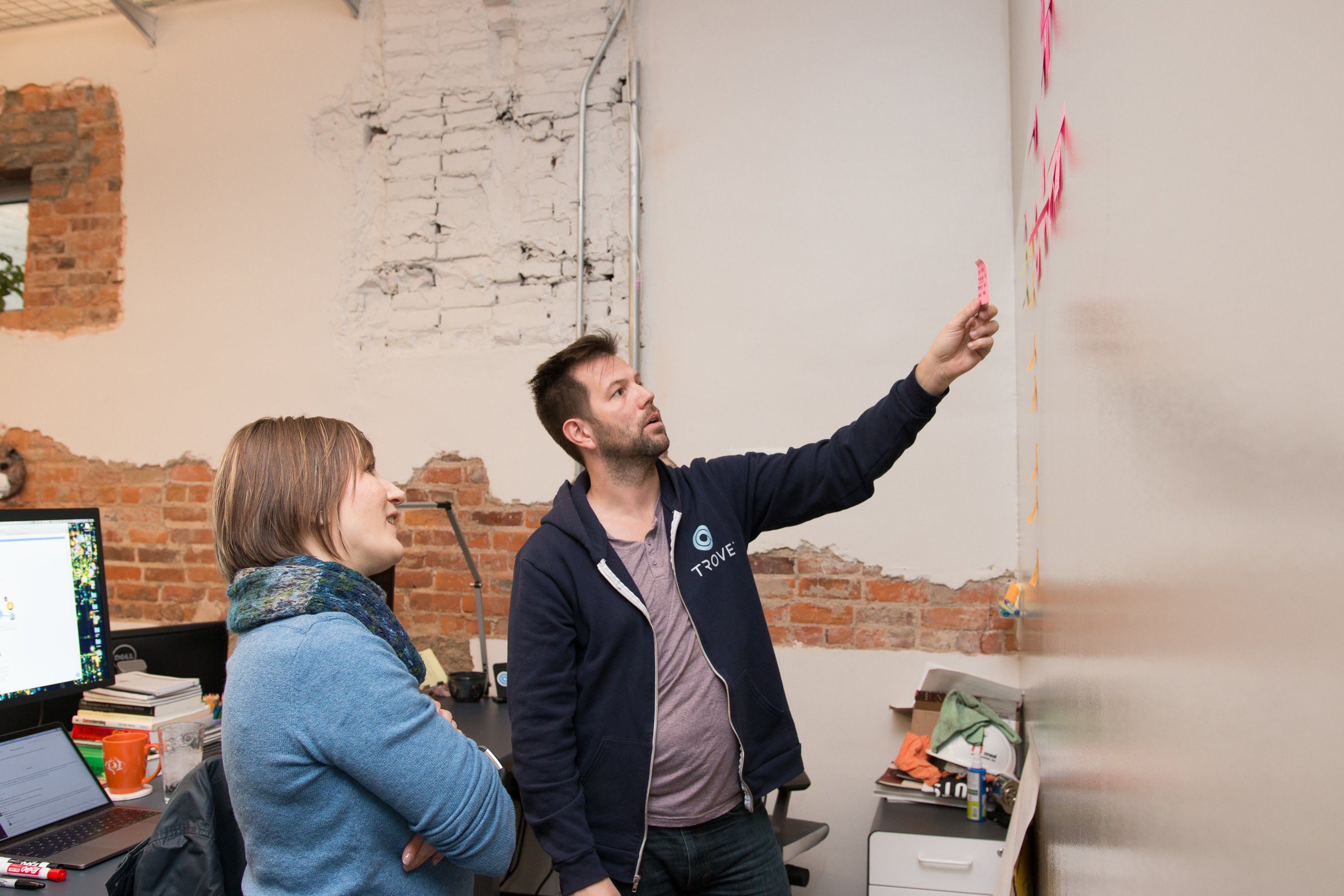 Photo courtesy of Cahoots
And this makes the scholarship all the more important. Unlike other band-aid fixes that companies have recently proposed to address diversity and inclusion in tech, this initiative strives to empower underrepresented founders. Like Alison said, they're not just getting access to a desk. They're getting access to a place where they can get business done and become a part of a community that fosters growth and empowerment.
Plus, this is also good for the existing Cahoots community. When people ask, why is diversity and inclusion important? The answer is clear. Studies show over and over that having a more diverse team and being in a diverse environment improves productivity and increases idea generation—everything you look for in a coworking tech hub like Cahoots.
"We love that for our members here," Alison said. "We want our community to reflect the general southeast Michigan community at large, and we want to be able to support it in ways we can and also give back."
If you're a founder or individual in the tech industry who identifies outside of the "standard" tech company profile, you're encouraged to apply for the Cahoots Diversity Scholarship. Applicants must also be small teams of less than four people, early-stage companies with less than $500,000 in external funding or annual revenue. The application consists of a simple Google form and is accepted on a rolling basis.
To apply, visit https://cahoots.com/diversityscholarship
Looking for a role at a purpose-driven startup like Nutshell and the other members at Cahoots? Join the purpose.jobs talent community to apply for purpose-driven startup jobs.