When WeWork launched in 2010, they wanted to build more than beautifully designed shared office spaces for startups and small businesses.
Rather, they were on a mission to build a community where entrepreneurs and creators could thrive together; to create a world where people work to make a life, not just a living.
To call that mission a success would be an understatement. Today, WeWork has has more than 285 custom-built work spaces in more than 23 countries. They serve more than 265,000 members, and that number is on the rise.
"Right now we're in hyper-growth," says Senior WeWork Recruiter, India Lopez, who's headquartered in New York City.
"We've been in continuous growth for the past three years and there is no end in sight. Every month there's new buildings opening."
Searching for the right fit
In 2017, WeWork expanded to Detroit and opened two incredible spaces: WeWork Campus Martius, an impressive glass building located in the heart of the city, and WeWork Merchant's Row, which features seven unique floors of coworking space in a restored historic building.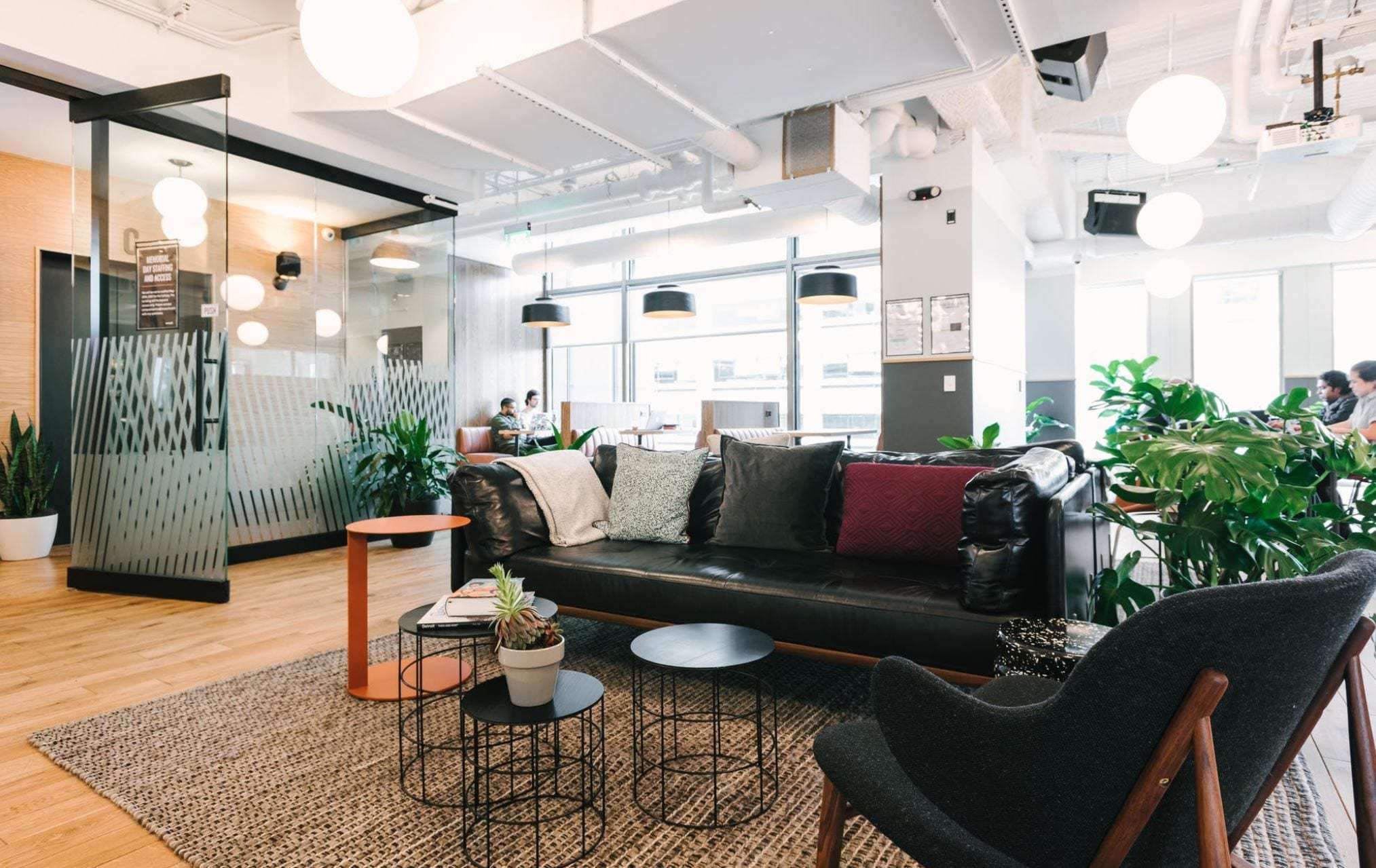 This year, India led the charge on finding a new Community Associate for WeWork Merchant's Row.
"Our Community Associates are the face of any WeWork building," India told us."The front desk is their command station. They set the tone and help drive the culture, because they're who our members see and interact with every time the front door opens. We rely on them to provide top-notch hospitality."
For this position, she interviewed nearly 30 candidates before purpose.jobs joined in on the search.
"We got a lot of responses for this role," India said. "But we just couldn't find the right fit. We met a lot of great people with a lot of experience, but we are incredibly mission driven, and we just weren't finding anyone who we thought would embody our values and community. That's when we invited purpose.jobs to get involved."
A sourcing tool for busy recruiters
Currently, India is responsible for recruiting in WeWork's Northeast region, which includes Boston and all of Canada.
When she was searching for the Detroit Community Associate, she was responsible for the Midwest territory, which, in addition to Detroit, included cities like Chicago and Minneapolis.
"Each month I'm responsible for hiring 10 to 20 new team members. To do that, I interview 40 to 50 candidates a month."
From the time a job post goes live, India has 6 weeks to source candidates, move them through the interview process, make an offer, and get them started.
"It goes a lot faster when someone else is doing the sourcing and pre-screening and sending you qualified candidates," India said.
"When we got the green light to involve purpose.jobs, I was excited. They have access to Detroit's best talent, and they really understand our culture at WeWork."
"A few months ago they helped us find a Community Manager for Campus Martius. It's a role that requires a special set of skills," India told us.
"This person is responsible for running that location's business and fostering meaningful relationships with each of our members. It took purpose.jobs less than 2 weeks to send us 3 quality candidates. We made an offer to one of those candidates within the week."
The results: from 30 candidates to 2
At purpose.jobs, quality beats quantity every time.
It took two weeks for purpose.jobs to introduce India to 2 quality candidates for the Community Associate Role. Days later, India made an offer to one of those candidates.
"I let purpose.jobs know I was going to make an offer, and I handled it from there. A lot of agencies are different. Some of them do like to make the offer, but I like to drive that conversation because there is so much more to our package than just salary. I don't want any of the nuances lost."
Today, both the Community Associate and Community Manager that purpose.jobs sourced for WeWork are happy and thriving in their new roles. And India is happy too.
The purpose.jobs difference
Each month, we receive applications from 100s of job seekers who want to join the purpose.jobs talent pool and get plugged into the local startup community.
On average, we accept only 9% of those applicants.
Tight and thoughtful screening allows us to produce quality rather than quantity for recruiters like India.
"I've worked with recruiting agencies in the past who would throw me a thousand candidates just to get people in front me," India said. "They don't take time to research who we are or what we value."
"purpose.jobs—they got to know us. And I feel like they really believe in making sure we have the right people on our team."
Let us help you source candidates faster
If you're ready to grow your team, let us know!
We'll learn more about your business and who you're looking for.
Want to read more stories about the work purpose.jobs is doing with recruiters like India?
Subscribe to our blog and we'll notify you of new case studies whenever we have them.