Hallow, a Chicago-based startup building the world's largest Catholic prayer app, just raised $40 million in Series B funding. The round was led by Drive Capital with participation from Peter Thiel, Susa Ventures, Teamworthy Ventures, Uncork Capital, Narya VC, Contrary Capital, General Catalyst, Jim Perry, and Scott Malpass – the only American appointed by Pope Francis to sit on the board of the Vatican Bank.
This Series B funding round follows the company's $12 million Series A round, which was announced back in April 2021. The last year and a half has been a time of growth for Hallow, as people turned to alternative ways of finding spirituality and peace.
"Many turned isolation into an opportunity for retreat. But as the pandemic continued, people went through huge amounts of anxiety, grief and suffering — losing loved ones, being isolated from grandchildren or alone in hospitals," said co-founder and CEO, Alex Jones.
But Hallow's founding — and market fit — expands beyond the pandemic.
Hallow was founded in 2018 by Alex and co-founders Alessandro DiSanto and Erich Kerekes. Alex said his story is unfortunately a common one: raised Catholic but fell away from it. He turned to meditation, but felt like there was something missing.
"My mind kept being pulled toward something spiritual, which I thought was super strange," Alex said. "I started talking to priests, brothers, sisters and asking: is there any intersection here between this whole meditation thing and this whole faith thing? They all said, yeah, we've been doing it for 2,000 years. So I set out to learn more about the rich, beautiful, traditional, contemplative meditative techniques from Church history that I had really never heard of before."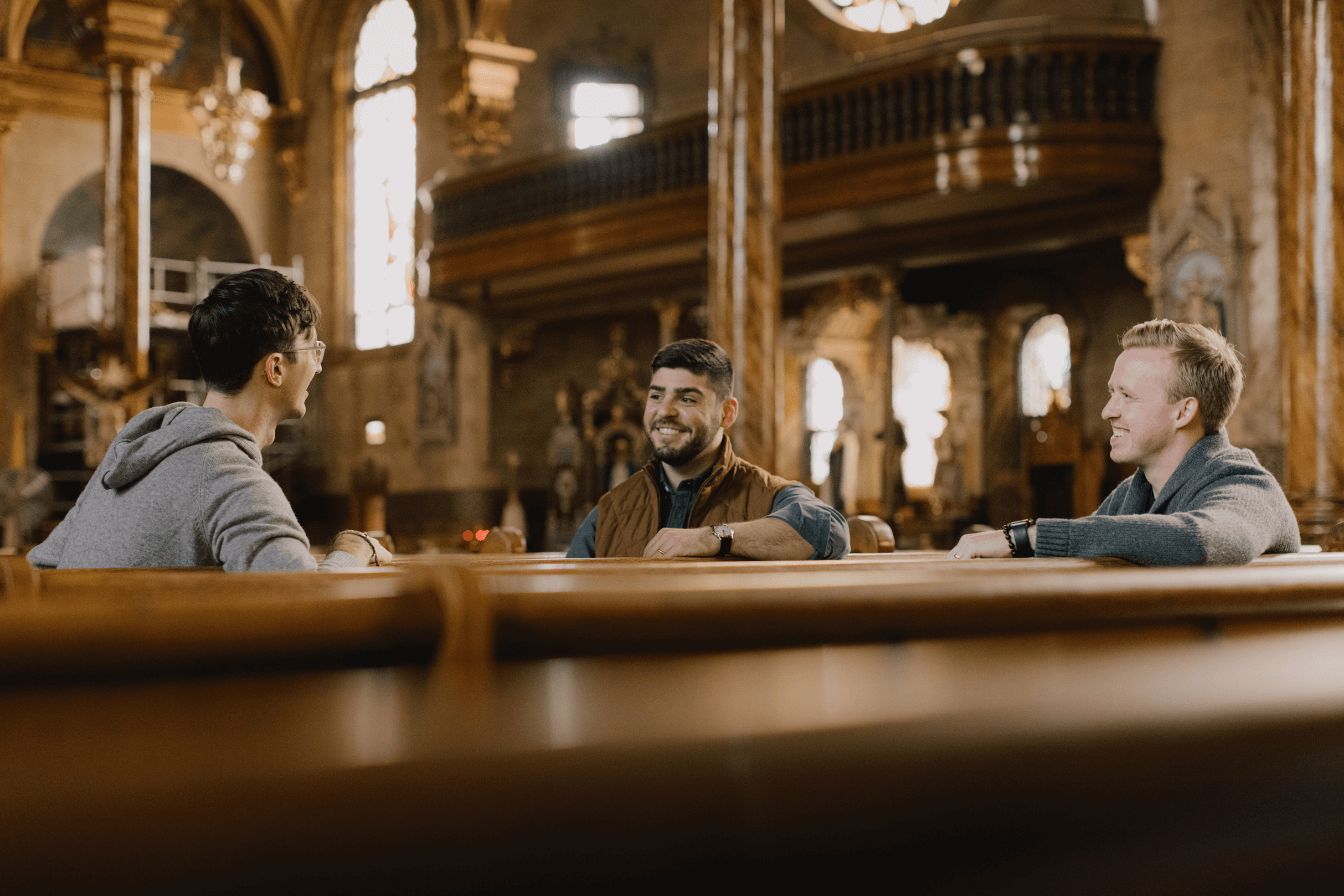 Diving into this history, Alex experienced what he called a beautiful combination of a really deep sense of peace and a wrestling with what he was supposed to do with his life and how to live with meaning and purpose — his calling.
So Alex began working on Hallow, an app that brings together meditation and Catholic prayer and spirituality.
He left his job in San Francisco to found Hallow with Alessandro and Erich in Chicago, where they all had roots. Three years later, Hallow has over 30 employees, $52 million in funding, and over 1.5 million downloads. In fact, it's the most downloaded and used Catholic app in the world.
Tech Meets Faith
As a Catholic prayer app, Hallow draws on the foundations of meditation and finding peace — and God — in moments of silence. Guided audio meditation through the rosary, morning and nightly prayer routines, Lectio Divina… Hallow provides the 1.3 billion Catholics in the world with a tool to deepen their faith.
"There are a lot of really amazing parts of technology. I can wake up in the morning and pray a rosary with Bishop Baron or other amazing folks who I never would be able to access in a world without technology," Alex said. "But at the same time, it's really hard to enter into a place of spirituality when you're looking at a screen."
For that reason, many of Hallow's programs are audio-based. Alex said you can pick your session, length, guide and press play. Close your eyes, go for a walk, forget your phone is even there.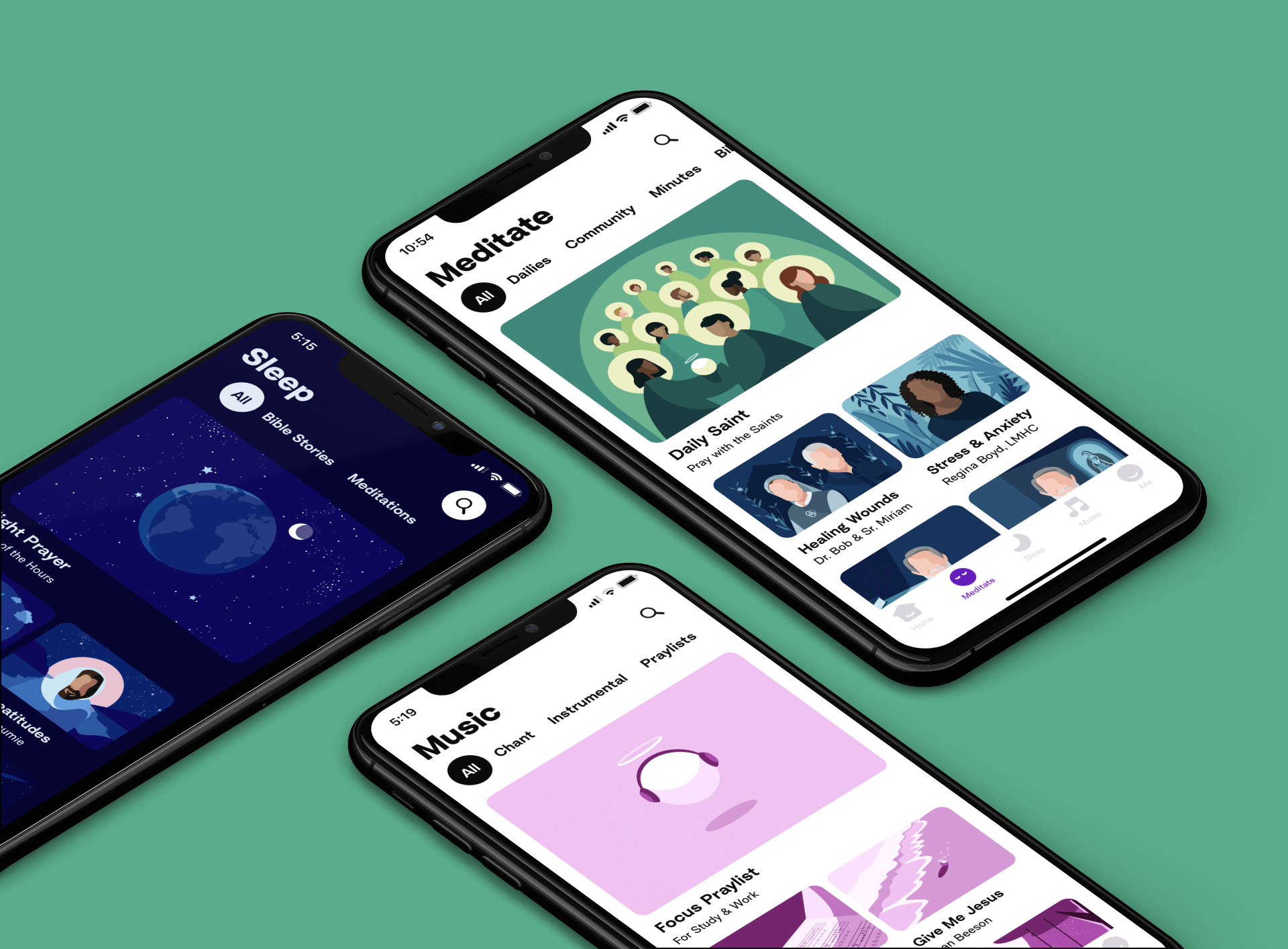 This use of technology was a huge factor for Drive Capital, who led the new funding round.
"One of the themes that we've been excited to invest in is technology that reduces toxic phone use. The phone has become a place for distraction, so we were excited to invest in a technology that makes the phone a place of intention," said TJ Dembinski, partner at Drive Capital.
Many meditation and wellness apps (think Calm, Headspace, etc.) have skyrocketed in popularity. The pandemic certainly put wellness (both physical and mental) in the center of so many conversations. During the last year and a half alone, people experienced depression and anxiety three times more than pre-pandemic levels. And while Hallow draws on the foundations of meditation and moments of silence, its spiritual component addresses a deeper sense of wellness.
And it's important to note that faith-based startups have historically received very little funding. Silicon Valley has shied away from religious tech. In fact, in 2019 only $18.2 million of venture funding was placed in religious and faith-based apps, compared to the $136.5 billion that went to startups in total that year.
Investing in a faith-based app wasn't an issue for Drive Capital.
"Historically venture capital has been narrowly focused on Silicon Valley and on solving Silicon Valley problems," TJ said.
For Silicon Valley, a Catholic app may not have been a Silicon Valley solution, but for many parts of the rest of the country — and the world —it was a no-brainer.
"We're super excited to back Hallow. One of Drive's missions is to support mission-driven founders, which Hallow certainly has. Alex, Alessandro and Erich are rare. They have an incredible ability to build world-class products and build solutions for problems that they're passionate about," TJ said.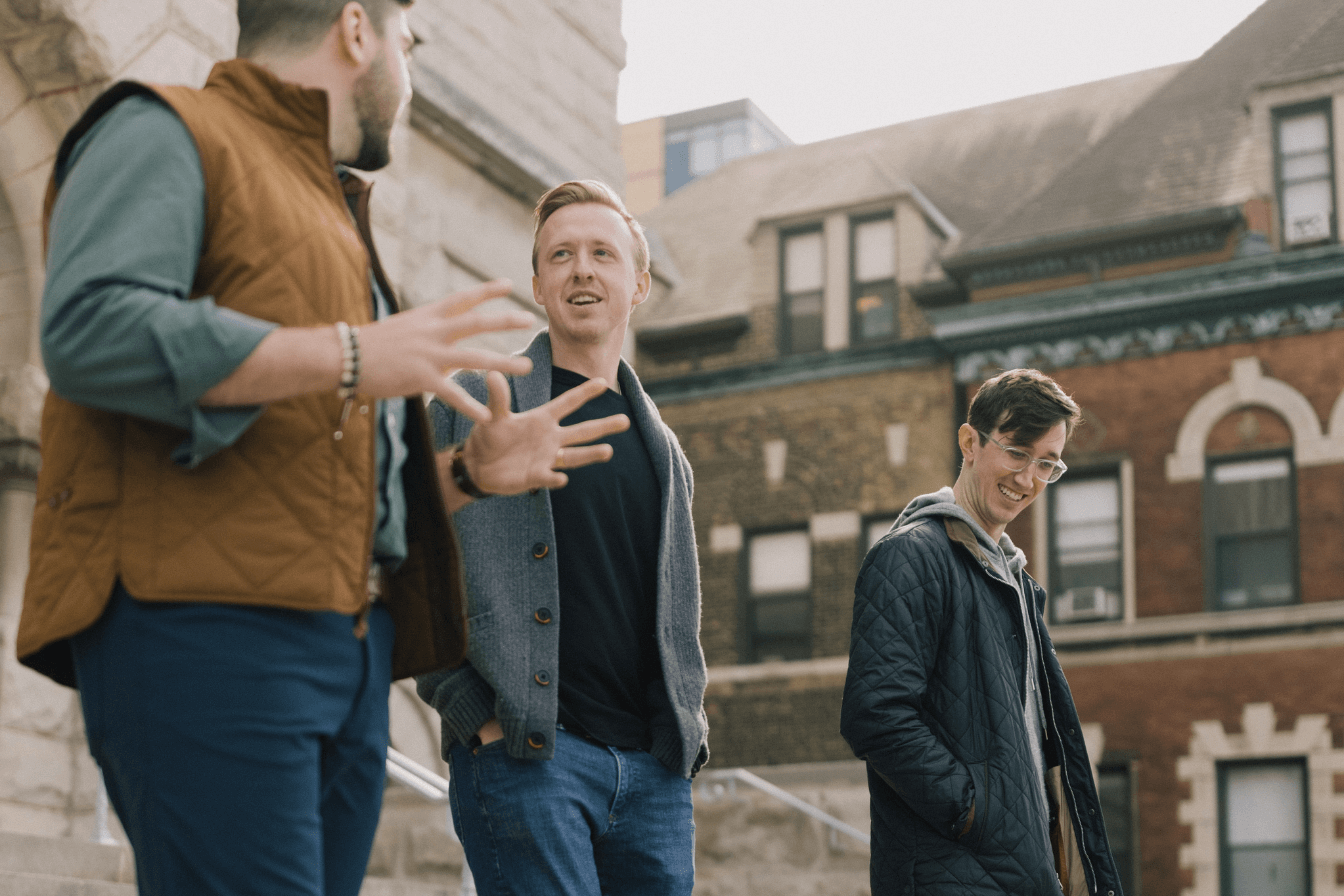 Series B and Scaling
Hallow has experienced major growth over the past years, but it's just the beginning. With $40 million in Series B under their belt, the co-founders and Hallow team are on a mission to create something bigger and better.
Alex said content, technology and reach are all key. The team is constantly building out its library of content, partnering with Catholic leaders and thinkers to create content in line with Church teaching. And Alex admits the app is much better than what it was when they first started, but they're always working on making it better.
The third part of growth — their reach — comes in two ways: more Christians and more languages. The word "Catholic" means "universal" and there are over a billion Catholics around the globe speaking many different languages. Even in the U.S. the Church is 40% Latinos, many of whom only speak Spanish. For Hallow, growth is largely tied with making their technology accessible to more people.
They are also hiring! Being Catholic is not a requirement, but being in line with their mission of helping people find peace certainly is.
"We have folks on the team from a bunch of different backgrounds and perspectives. The things that we care about when folks are joining the team is, one: that they are passionate about the mission, are interested in meditation, or helping folks find peace. And two: that they are really high performing and can add a lot of value and create something that is really world class. Engineers, designers, marketers from some of the best startups in the world who can really create something world class," Alex said.
If you're interested, Alex encourages you to check out their open roles at Hallow and apply.