Cincinnati tech startup Astronomer has just announced a new funding round of $213 million along with the acquisition of Datakin.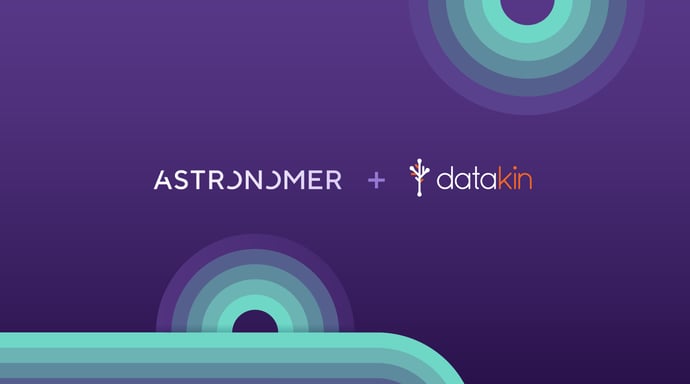 Founded in 2018, Astronomer is a data orchestration platform, powered by Apache Airflow, that enables the entire data team to build, run, and observe data pipelines-as-code. In the last two years, the company has rapidly grown and its engineers represent 16 of the top 25 all-time contributors to Airflow. The company has also grown its employee headcount 10 times in the past two years, with 250 global employees and hubs in Cincinnati, New York, San Francisco and San Jose.
This week, the company announced the closing of its $213 million Series C funding round, led by Insight Ventures. Other investors include Meritech Capital, Salesforce Ventures, J.P. Morgan, K5 Global, Sutter Hill Ventures, Venrock and Sierra Ventures. It gives Astronomer about $300 million in total funding to date and makes it the third in the Cincinnati region to receive a record-setting amount of venture capital since late 2021.
"For the last couple of years, we focused on Airflow and working with the people who created it," CEO Jo Otto told TechCrunch. "Now we are working with them to take Airflow to the next level. We've learned how companies are using it, and we are getting ready to launch a product and start scaling field teams, so there is a big opportunity out there."
As data ecosystems become increasingly complex, it's essential for organizations to have complete visibility into the performance and health of their environments. This funding round has helped Astronomer move to the next level by acquiring Datakin. Astronomer's new partnership with Datakin will help organizations build and manage reliable data ecosystems that deliver trusted data, which in turn drives business-critical decisions.
Datakin is a real-time, operational data lineage tool from the founders of the OpenLineage and Marquez open-source projects. The end-to-end solution traces and visualizes detailed data lineage through pipelines, allowing teams to identify, resolve, and prevent issues before they become a liability. Datakin will become an integral part of the Astronomer ecosystem, allowing data teams to collect lineage metadata natively from their Airflow environments, visualize dependencies across pipelines, and explore lineage and history of datasets over time.
"As companies of all sizes struggle to make sense of their data, data orchestration has become a competitive necessity," Otto said in a press release. "At the same time, data teams must be able to trust their data to effectively extract its value. By integrating Datakin's intuitive data lineage features with Astronomer, our customers are able to build faster, run with confidence and reduce their operational risks. We are excited to soon unveil what's next from our team, fueled by our Series C and the incredible support of our investors."
In addition to the acquisition, Astronomer plans to use the new funding to to grow its engineering and customer success teams, technology development and scale its go-to-market operations.
For more information about Astronomer, visit www.astronomer.io