There are many new EV and AV startups trying to make a name for themselves in the tech industry, but there's one in particular that's rising above the rest: General Motors.
If you're thinking, wait, GM isn't a startup, well, you're right. But also wrong.
General Motors is one of the largest automakers in the world, but it's also making a name for itself as one of the biggest tech companies in the world.
This kind of innovation made Ankur Ganguli, Executive Director for Vehicle Motion and Embedded Controls, want to join the GM team. Ankur immigrated from India to the U.S. to study mechanical engineering with a focus on controls, automation and intelligent vehicles. She studied at the University of Minnesota, earning her PhD there. After working at Eaton for 13 years, she took on a role at General Motors in 2016.
Now Ankur leads the team developing all the technology and software that makes cars stop, turn or go (transmission control, battery control, brakes, steering, suspension and more).
"What really brought me here is GM's focus on future technologies: the electrification, the autonomy, the software and services," Ankur said.
So how does a company go from a legacy of combustion engines to manufacturing cars with these "future technologies"? We chatted with Ankur to find out how GM is evolving into the company that wants to put everyone in an EV.


A Bold Vision
GM is a diverse, global company with 157,000 employees all working together to deliver a bold mission: zero crashes, zero emissions and zero congestion.
"We are remapping our identity with the end in mind: we are focused on our zero, zero, zero vision," Ankur said. "It's all about what the customer — and society at large — needs right now, and that has really driven our innovation."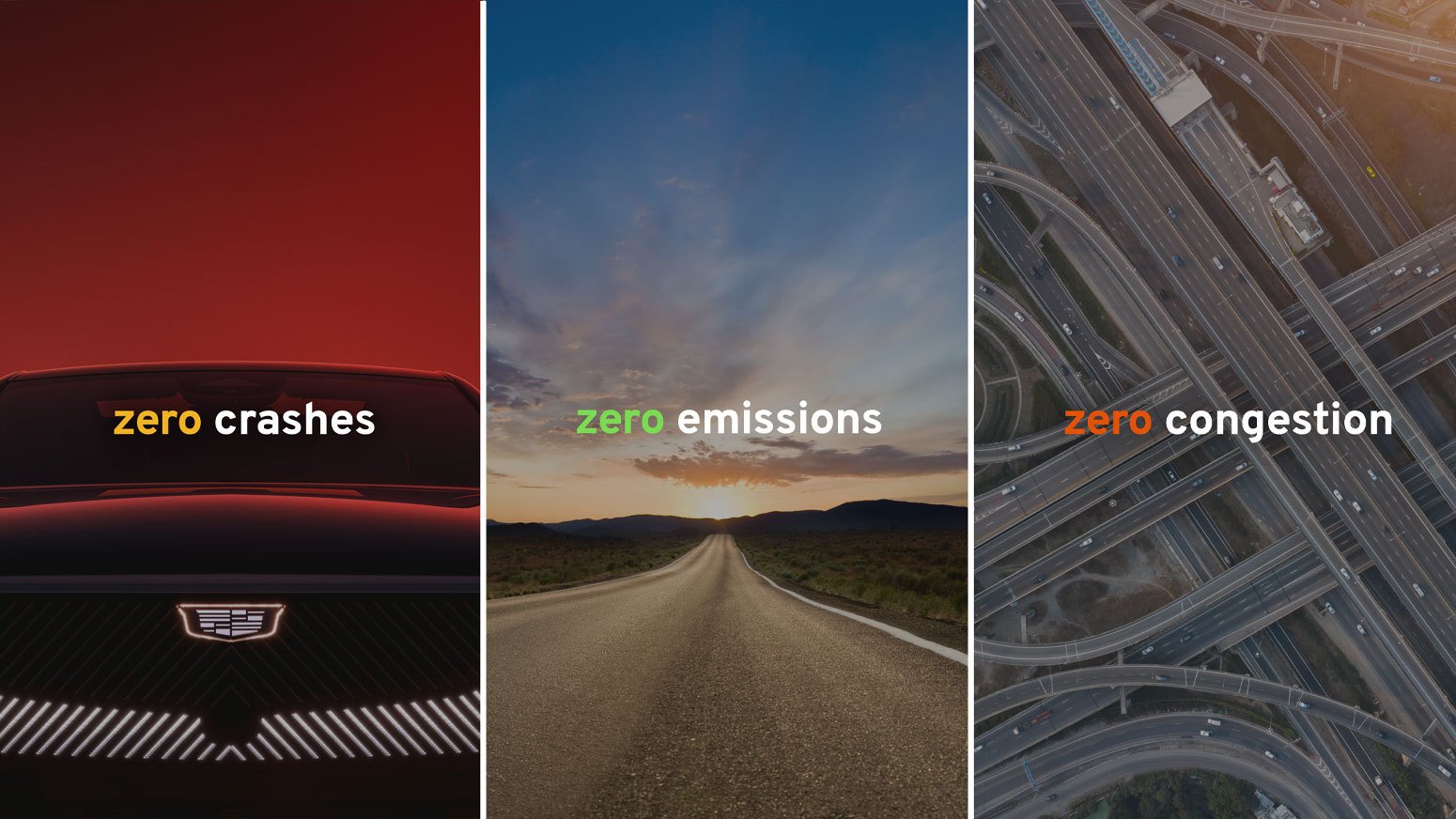 Image source: GM
For GM, that means building out a portfolio of products centered around electrification, vehicle safety and autonomy:
Electrification: General Motors plans to have the capacity for more than one-million EVs in North America by the end 2025 and revolutionize the charging experience. GM recently opened in Hamtramck Factory Zero, its first plant fully dedicated to EV assembly.

Safety: GM's Periscope is a holistic approach to safety that brings together research, technology and advocacy.

Autonomy: The future of autonomous vehicles can have potential benefits for society in the form of safety, better access to transportation and less traffic. GM is a majority owner of Cruise, a San Francisco-based self-driving company developing the world's most advanced self-driving vehicles.
"One of the reasons I joined GM was because I was really inspired by the broader vision General Motors has: zero crashes, zero emissions, zero congestion. I was struck by that mission," Ankur said. "When such a large company really focuses on something it makes a huge impact. I wanted to come be a part of that journey."
GM's electrification journey is part of the company's larger commitment to the environment. GM plans to make its products and operations carbon neutral by 2040 and eliminate tailpipe emissions from its new light duty vehicles by 2035. On top of that, the company plans to source 100% renewable energy in the U.S. by 2025 and globally by 2035.
Innovative Tech for a Brighter Future
In order to bring about this bold vision of zero crashes, zero emissions and zero congestion, General Motors is innovating at every level of the company: from EV to AV, software to processes, management to go-to-market strategies.
"It's about innovation at every level. And we have such a strong culture of innovation where people at different levels in the company are coming together with their ideas to re-energize the business," Ankur said.
And in order to bring about this vision and make a real impact, GM is taking a platform-focused approach.
The Ultium Platform
Ultium is a revolutionary electric vehicle architecture and propulsion system. Its design will enable the production of EVs across different vehicle types with outstanding power, range and performance.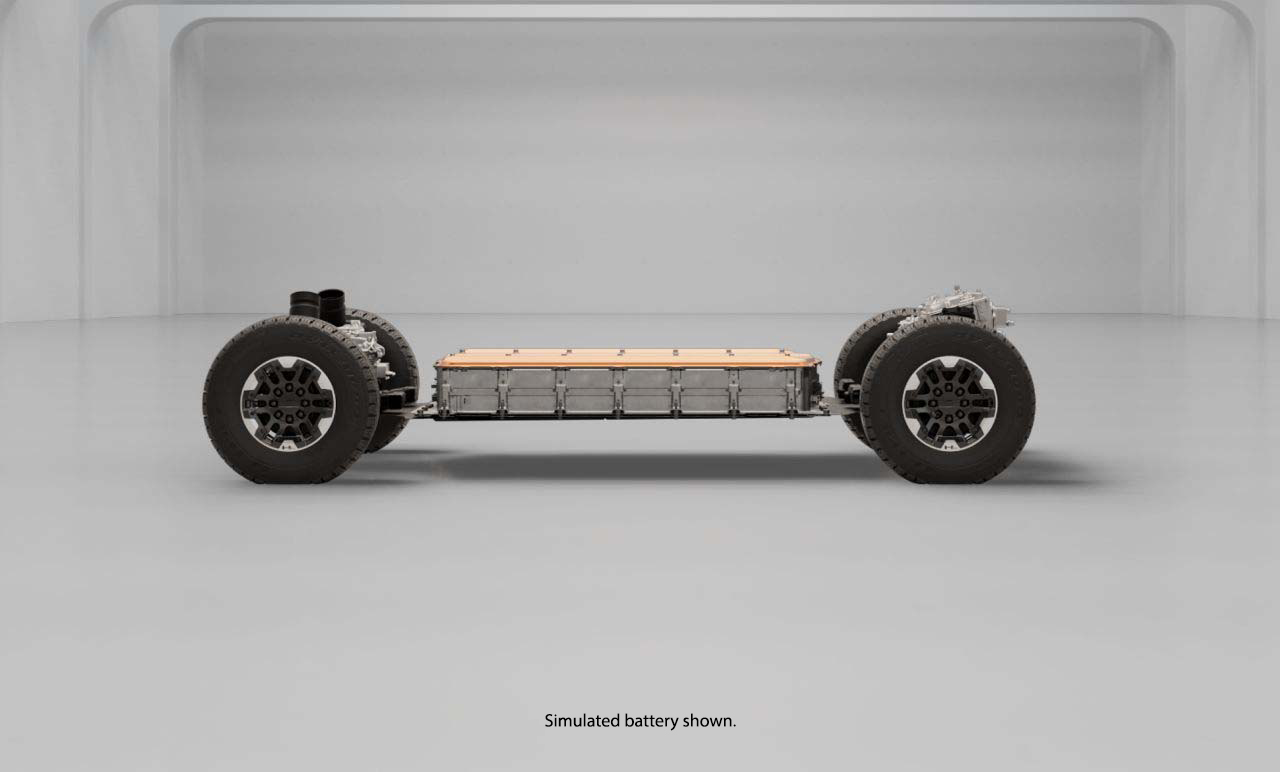 Image source: GM
Because it can be used for nearly any vehicle type, that means GM can scale its EV production to offer all kinds of electric vehicles: trucks, sedans, SUVs, etc. This is an integral part of GM's approach to electrification and the meaning of their motto: EVerybody In. But more on that later.
GM is also revolutionizing the ecosystem by taking a holistic approach to EV charging. Working with charging providers, electric utilities and government agencies, GM is making it easy to charge your EV at home, at work and in public. The software team at GM is also developing mobile apps that could make locating an available charging station, plugging into a charger and paying for charging simple and accessible.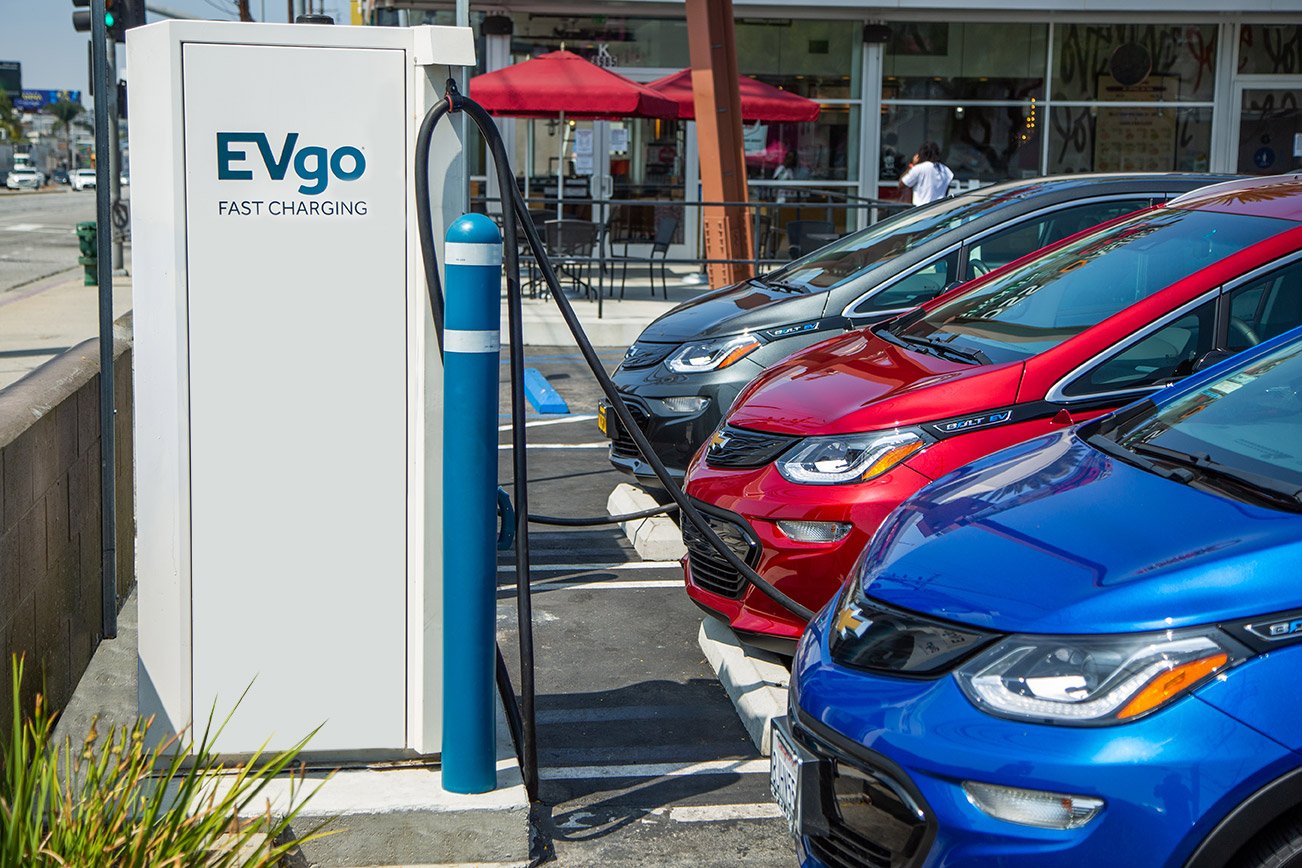 Image source: GM
The Ultifi Platform
Ultifi* will be GM's end-to-end software platform designed to unlock new vehicle experiences and connect customers' digital lives. Ultifi may help enable the frequent and seamless delivery of software-defined features, apps and services to customers over the air.
Beyond the applications inside the vehicle, Ultifi could potentially extend to vehicle-to-everything applications. Communicating with other connected devices and infrastructure, this technology may alert drivers about hazards or road conditions, aid the flow of traffic or even effectively time traffic signals.
The Path to Autonomous
A large component of GM's vision is building autonomous vehicles in the future.
How do AVs contribute to this mission? Vehicles with autonomous features or that are fully autonomous can be a big factor in reducing crashes. And less crashes often lead to less congestion.
It's all part of GM's mission to use AV technology to help create safe roads, less traffic and better accessibility.
Super Cruise
While GM is creating a path to fully autonomous vehicles, there are separate advanced driver assistance technologies that offer hands-free driving experiences today. Super Cruise is the industry's first true hands-free driver assistance technology that enables drivers to travel hands-free on over 200,000 miles of compatible roads.
"Super Cruise is super cool!" Ankur said. "It's a human part of us to not want to lose control. This technology helps expose and educate consumers about autonomy and begins to integrate it into our vehicles. It brings us one step closer to full autonomy and is part of the building blocks to get us there."
EVerybody In
As GM charges forth into this new era of technology and growth, the company wants to bring everyone into that vision.
Take GM's planned portfolio of electric vehicles. The Ultium Platform allows for all kinds of EVs, not just trucks or luxury vehicles.
"EVerybody In" is a philosophy that's present in GM's technology, product portfolio, processes and company culture.
"As we go toward the future, we want everybody to move forward. We're not abandoning our mature business. In fact, that business informs and funds our future," Ankur said.
The GM team is able to leverage the learning from its legacy business (combustion engine vehicles). Having managed and scaled and created a profitable business, there's so much learning that is shared from one side to help the other.
"Electrification and autonomy are a growing part of the business, and it requires the contribution of every single individual at the company as we work together toward that future," Ankur said. "That's what EVerybody In means," Ankur said.
The word "legacy" can often have negative connotations of being old or outdated. But to Ankur, GM's legacy is a real advantage.
"Not many companies or individuals get to have a legacy. We do," Ankur said. "Putting our attention to a new space and bringing all that we've learned means we are really putting a lot of horsepower behind this. Zero, zero, zero is a reality we're committing to, and we're doing it at scale with our commitment to quality and safety. That is the GM brand."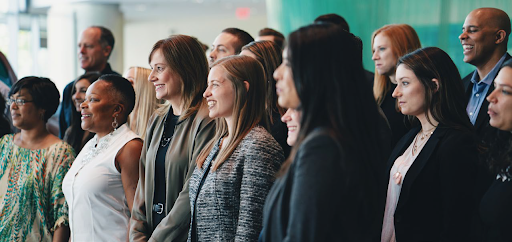 Image source: GM
This is the place to be
There's no doubt that EV and AV development are growing fields. And as GM ramps up development this year and continues to hire, the company is no exception. But they also clearly stand out among the crowd:
"Where GM is different is that we are really looking at what every consumer needs. Some of our competitors have singular product lines," Ankur said, referring to EV companies that specialize only in trucks, or just range, or have one price point. GM's plans for a whole portfolio approach brings, well, EVerybody into the mission.

On top of GM's inclusive approach to technology development, Ankur says GM's other differentiating factors are the business fundamentals, proven track record, and global impact.
"I get to work on technology that goes on millions of vehicles. There's something here for everyone, and GM really invests in everyone's learning and development. You can explore different textures of business all within one company," Ankur said.
"Whether you want to be in a startup environment or that scaled, legacy environment, you can learn how these different sides of the business work and grow and have a really well-rounded career journey — all within one company," Ankur added. "It's EVerybody In – from a customer perspective and from a team perspective, there's so much happening."
To join GM and their mission to create a world with zero crashes, zero emissions and zero congestion, check out open tech roles at General Motors.
* Ultifi is pre-production and is subject to change. Actual features, functionality, and product limitations may vary.