The path to a tech career isn't always the straightest or easiest. For some, the traditional four-year college degree in computer science leads to an internship and then an entry level job, but that's not always possible for others. For some, a tech career comes later in life, but it's made possible by programs like Grand Circus.
Founded in Detroit in 2013, Grand Circus is a now-virtual coding bootcamp. With accelerated courses in the daytime or evening, Grand Circus helps people master coding — and supports them long after graduation.
"Grand Circus was founded to close the technical skills gap and to create a path for people of all backgrounds into high-paying, high-growth technical careers," said Damien Rocchi, Grand Circus Co-Founder and CEO.
This kind of mission is especially important in a city like Detroit, where Black and Latinx people make up the majority of the population, but are still underrepresented in tech.
Now as a virtual coding bootcamp, Grand Circus is helping students across the country access meaningful and high-growth tech careers. As their program expands, they're looking for more instructors to teach the tech.
Applications are also open for their next cohort for Data Engineering and Jave After-Hours, which kick off on October 24th. We chatted with two students to see what it's like learning at Grand Circus.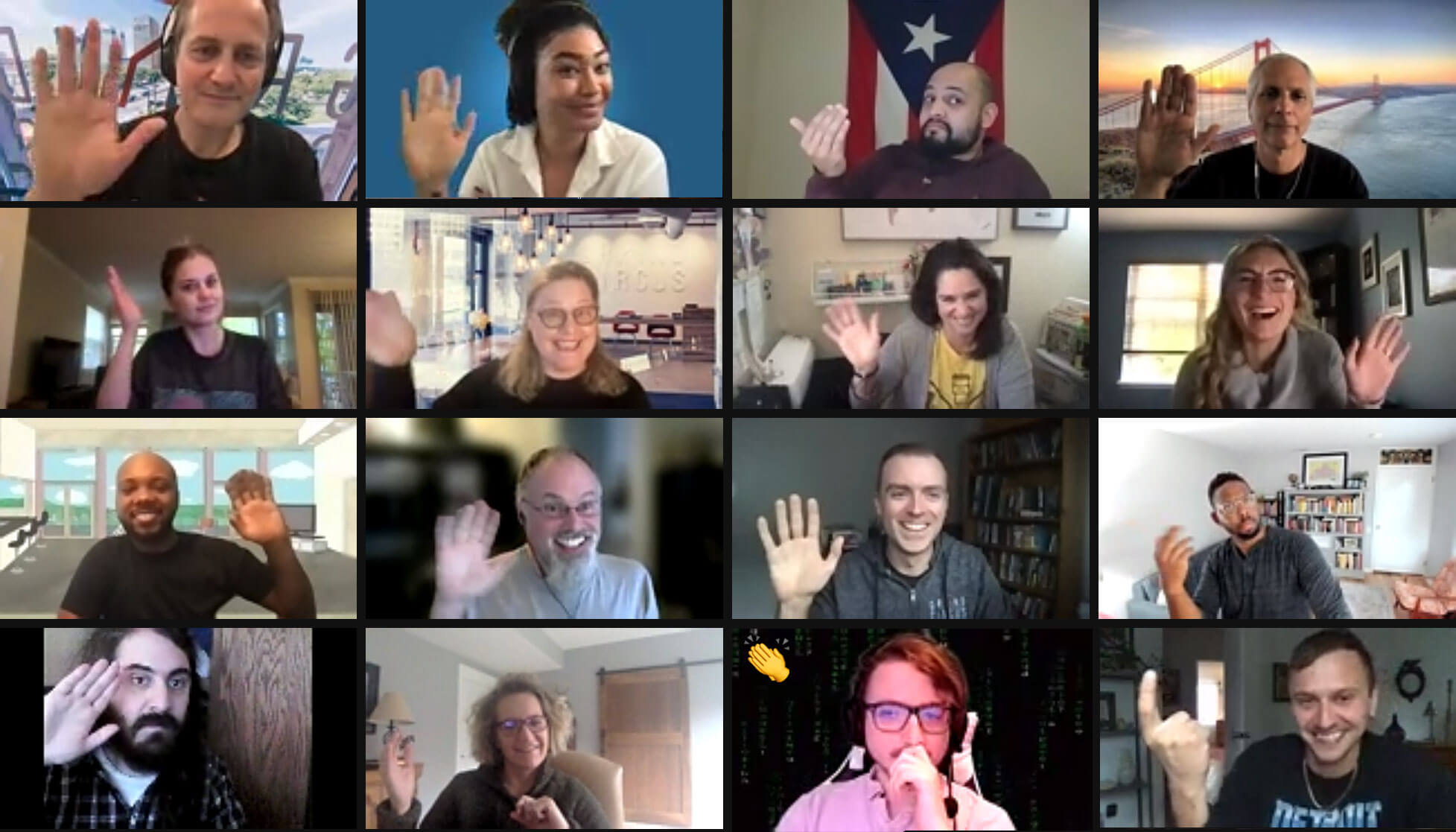 Grand Circus team
Gustavo Rivera, C# .NET bootcamp
Gustavo is based in Miami and has a background in IT. He's worked a variety of jobs in IT and landed on the software side of things. He joined Grand Circus to advance his career in testing software.
"What are you hoping to do once you graduate from Grand Circus?"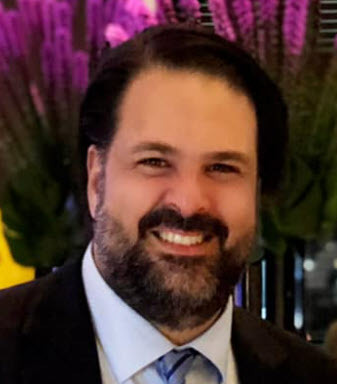 I really want to become a better tester, and to do that I need a better understanding of software engineering from inside and out. A big part of testing software is writing automated tests that perform every time a new release happens. It's something that I've always wanted to explore.
I will probably have to keep studying to get to that level I want to be, but I want to see if I can make an impact. Ongoing education is a huge part of this industry. Core concepts don't change, but in this day and age there are always new things that get introduced that you need to stay on top of.
Other programs had limitations, but Grand Circus had exactly what I was looking for and the tech stack I wanted to learn. And the price was pretty good too!
"What does a day in the life of a Grand Circus student look like?"
I'm doing the After Hours program, so I work remotely from about 9am to 5pm with some variation. Then I have an hour and a half. I catch up on homework or hang out with my daughters.
At 6:30pm I jump onto Zoom for class until about 10pm. We have lab time for work sessions. I usually stop at 10 so I can stay balanced. If I have downtime at work or free time at home, I'll tackle some of my homework.
Classes are Monday, Wednesday and Thursday, all virtual. It's not a big class, so it doesn't feel like you can't get a word in. Everyone has the attention they need.
It's pretty cool because it's not all lectures. There are code-alongs where you get to see how the concepts work and try it out yourself. Then we go into labs which we can work on by ourselves or with a team.
It's a really dynamic way to learn.
"How would you describe the culture at Grand Circus?"
From a student perspective, it's a place where they really care. You see an emphasis on people being involved, helping out, providing support for writing or interviewing.
At the beginning of bootcamp there were some assignments I couldn't finish on time, so I communicated that with the staff — I didn't even know who my instructor was at the time — and he was gracious enough to extend that deadline. There's that real-world type of flexibility and empathy here.
"How is it being remote?"
I particularly enjoy that aspect. I tend to work alone, so I enjoy that. The set up is really ideal for my lifestyle too. I have a family, and I'm riding the wave of not commuting for now, so it helps. I'm sitting at my desk for 16 hours but it's at home and there's no commuting. I have extra time for my family and myself.
Even though we're remote, everyone is reachable, approachable. The instructors have day jobs too, but they are so helpful and accessible.


Meagan McKee, Daytime JavaScript bootcamp
Meagan, who's based in Detroit, is 33 and the mom of two boys. She was laid off during the pandemic and worked as a stay-at-home mom. She had been looking at Grand Circus since 2015, but with full-time work and taking care of kids, she never had the opportunity to dive in and take the chance. Now Meagan is a part of the daytime bootcamp for JavaScript.


"What led you to Grand Circus?"
I love code, even as a kid I was always building simple web pages. I got a degree in graphic design, so I had some web design experience through that but never got a chance to really get into it. With the pandemic and the situation I was in, I figured I could finally do this!
I was doing some freelance graphic design but now I'm just full time focusing on school. I want to get it, and learn this, and start my new path.
I want a real career with a company that really aligns with my core values: really involved in the community, pro-woman, pro-mom, pro-parent, and I think I have a great opportunity to find a company like that in the tech community.
It would be great to work as a front end developer, working with JavaScript, CSS. Maybe there would be some design, but for now I'm having too much fun with code.
"What does a day in the life of a Grand Circus student look like?"
After I take care of my kids in the morning, 9 am sharp I turn my camera on and sign into Zoom. We'll start by reviewing our labs, a time to work on our homework from the end of the previous day. We'll go over everything to see where we're at and how we did.
After labs, we jump right into a code-along. It's new information coming at you fast. You gotta keep your hands on the keyboard and keep up. After a few hours of code-alongs, the instructor will take any questions.
Between 3pm - 5pm we have time to work on our labs. Sprinkled throughout all that are breaks and lunch.
We also have little communities that meet up occasionally. We have the women's group which meets up every other Friday. And then me and another classmate Dan started a parents' group which meets every other Thursday. So that's been really fun during lunch to meet other people outside of our cohort. A lot of members in the groups are alumni, so it's great to connect with them and pick their brains.
"How would you describe your classes?"
With the daytime cohort, which is only 12 weeks, things come at you fast. It is new information every day. The code-alongs are so helpful.
My instructor, Mitch, is wonderful. He really takes the time to make sure everyone understands and answers questions. He'll pick on you if you're not paying attention so you have to stay with it.
It's a long day, 9am to 5pm, Monday through Friday, but I'm doing better than I thought I would to stay focused on Zoom. I hadn't been in school since 2012, so I had to retrain myself to be a student, let alone a remote one. I had never even used Zoom before.
But because Mitch is such an engaging teacher and I really care about the things I'm learning, I do find myself staying super focused.
Our instructors are so knowledgeable. They really know what they're doing. Mitch is so calm and collected, and he really takes his time to explain things. If you're not getting it, he wants to make sure you get it. It's a fast-paced course, but he won't leave you behind. And he'll never make you feel stupid for not knowing something.
Also, Grand Circus is really keeping up with the new stacks and what's relevant now, because tech changes every day. Here we're learning HTML, CSS, JavaScript, and the MERN stack, which is MongoDB, Express, React and Node. It's a really in-demand stack right now for front end developers to know and get hired with.
"How would you describe the culture at Grand Circus?"
So much like family. They've really done a good job of fostering that.
Yes, we are on Zoom. We are remote. I never thought in a million years that I'd have such good connections with people through a computer. I feel like I'm really good friends with everyone and I've only been here for 7 weeks.
Even the career services people make themselves so available to you. It's so important, especially for success. I looked at a lot of other bootcamps and they didn't have that hands-on career services support. They'll teach you the code and take your money, but they didn't foster a really inclusive family feel like Grand Circus does. The support Grand Circus has for students goes far beyond graduation.
Grand Circus is still accepting applications for their cohort starting on October 24th. If you're interested in making a career change or giving yourself a tech boost, check out their offerings and apply.
The team is also looking for more instructors! If you're a software engineer looking to help others transform their careers, check out Grand Circus' open instructor roles.