This post has been updated include updated links and resources.
The State of the Columbus Startup Community brought together top Columbus tech leaders to share the secrets behind this rapidly growing startup community and showcase amazing job opportunities.

We heard from Mark Kvamme (co-founder of Drive Capital), Kristy Campbell (COO of Rev1 Ventures), Catherine Allshouse (CIO of Veeva Systems), Densil Porteous (CEO of Pride Fund 1), Tim Trad (Creative Director at Path Robotics and founder and CEO of OnlyInCbus) and more.
After the virtual discussions, we hosted a virtual career fair to connect job seekers with top hiring companies in Columbus.
Okay, so we know that it doesn't involve flying out of job cannon into jobland where jobs grow on jobies, but sometimes finding a job can feel just like that. The virtual career fair at the State of the Columbus Startup Community event is design to make it feel the opposite of that — aka, easy.
If you missed the career fair, you can still apply to these hiring companies!
So who was there? Check out the participating companies at the Columbus startup & tech virtual career fair 👇


Startup & Tech Companies Hiring in Columbus
Check out the list of participating companies below.
1. Apprenti

Apprenti is bridging the tech talent and diversity gaps, igniting a new paradigm to develop untapped talent and strengthen the tech ecosystem nationwide.
2. Battleface
battleface provides travel insurance built just for you. They also are the first to introduce space travel insurance. And that's pretty cool.
3. Finite State
Founded in Columbus, Ohio in 2017, Finite State is a risk-assessment and vulnerability management platform that takes an inside-out approach to the security of connected devices, including IoT, medical devices, and industrial control systems (ICS). Their teams of engineers work to automate this type of assessment for device manufacturers and asset owners who want to ensure that their products and networks remain secure.
Learn more about working on the engineering team at Finite State.
4. Forge Biologics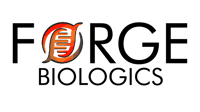 Forge is a gene therapy development engine, enabling access to life changing discoveries by bringing them from concept to reality.
5. Helm

Helm is a simple, power for app for Slack designed to keep work teams organized and energized. The Helm team is not actively hiring right now but is excited to network with jobseekers.
6. Hometeam Solutions
Hometeam Solutions is a real estate solutions company based out of Columbus. They provide win-win solutions to help homeowners get out of foreclosure, owning a burdensome property, probate, or anything else. At Hometeam Solutions focuses on providing people with a solution to your situation so you can continue to do the things you love.
7. HomeTown Ticketing

HomeTown Ticketing is a rapidly growing tech company in Columbus. They are a leading digital ticketing platform, and recently launched a new app to streamline the way high school sports fans buy and manage tickets to their favorite events.
8. Huckleberry
Huckleberry is a startup headquartered in New York that recently opened a rapidly growing office in Columbus. As an insurance provider for small businesses, they're right at home in the booming Columbus insurtech scene.
9. Infoverity

Infoverity leverages real-time solutions to help organizations master the art of enterprise data management.
10. Lower

Fintech startup Lower is rapidly growing mortgage lender in Columbus. They recently raised $100 million in Series A, the largest Series A in Ohio history, and they opened Lower.com Field, where the Columbus Crew play.
11. reAlpha

reAlpha is revolutionizing the way people invest in real estate by democratizing investing. Their digital marketplace enables members to build wealth through fractional ownership in short-term rental properties.
12. Root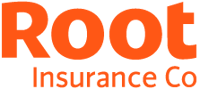 Root is a technology company in Columbus that's revolutionizing personal insurance with a pricing model based upon fairness and a modern customer experience.
13. Tandem

Tandem is a free connection platform for childcare. And yes, it's really free. Learn more about the startup and their innovative business model here.
14. T-CETRA
T-CETRA is a leading fintech startup based in Dublin, Ohio. T-CETRA software converts cash payments into secure, auditable, cashless transactions at over 10,000 retail locations. They're on a mission to help bridge the digital divide for underserved communities the 84.8 million un/derbanked individuals in the U.S.
15. UnifiHealth

UnifiHealth is a growing Columbus startup that provides digital-first health benefits to small businesses. The company just raised $5.4 million in seed funding.
16. Veeva Systems
Veeva provides cloud-based solutions for the global life sciences industries. Based in Silicon Valley, Veeva has a rapidly growing global hub in Columbus.