When native Detroiters Alecia Gabriel, PhD and Deirdre Roberson joined the workforce in science and technology fields, they noticed a major problem: there weren't enough people in the room who looked like them.
In a city like Detroit, where over 80% of the city's population is Black or Latinx, you might expect to see a tech industry that's more diverse. But in reality, there's a pretty large gap.
"When you don't have a seat at the table, products aren't developed inclusively," Deirdre says. "We looked around and asked, 'how do we change this?' And we realized it starts with education."
Research shows that by high school, minority students have lost interest in STEM, or don't consider it to be an option. Across America, only about 7% of STEM college degrees go to Black students.
One of the main reasons for this is because schools in underserved communities lack the resources necessary to help students succeed in STEM early on.
Two chemists in Detroit are on a mission to change that. In 2015, Alecia and Deirdre founded the Motor City STEAM Foundation, a nonprofit organization dedicated to providing STEAM-related educational programs and opportunities for minority and underprivileged students. Their organization is unique in that they include the integration of arts with science, technology, engineering and math.
From there, The Lab Drawer was born.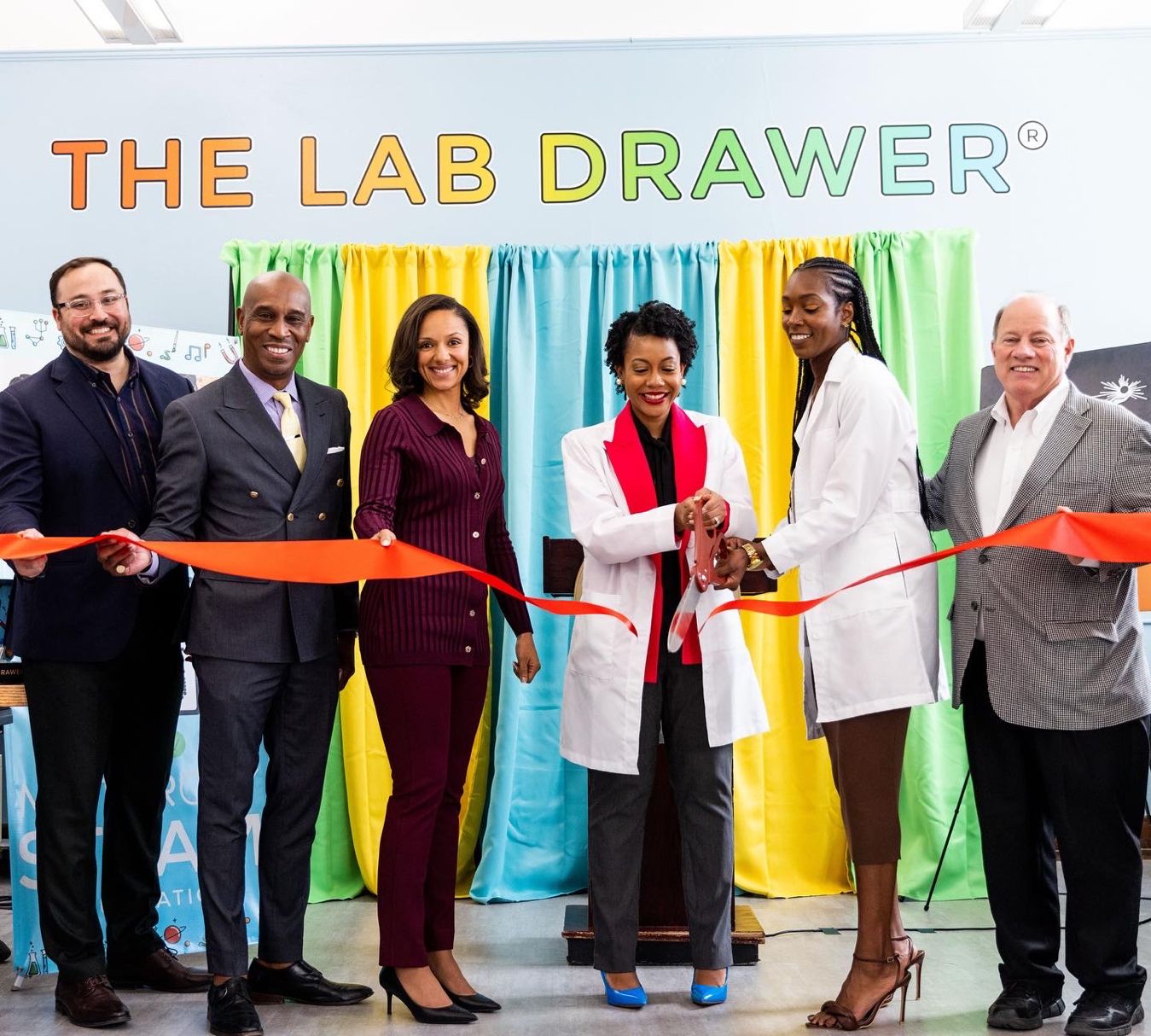 The Lab Drawer Grand Opening
Real Science For Real Life
Alecia and Deirdre didn't want to put a bandaid on the problem. They wanted to solve the problem at its root.
"Students in underserved schools literally do not have the equipment they need for science labs," says Deirdre. "We wanted to build something to help."
The two co-founders began designing lab kits that had everything a student needed in order to learn something new in STEM.
Partnering with school districts and youth organizations, The Lab Drawer has provided STEM kits to thousands of students. Each kit follows the Next Generation Science Standards, which are the educational standards used across the country. This way, teachers can use the kits in the classroom to teach lessons and make sure it aligns with the standards.
All of the curriculum is designed in-house, and Alecia and Deirdre use a lot of feedback from the very students who use the kits to make them more fun and engaging.
"We want the kits to be culturally relevant for students," Deirdre says. "It's really important that students can envision themselves as a scientist and also see people who look like them doing the teaching."
One of the ways they do this is by having a variety of kits available for students that show real-life applications of science. For example, their Body Box kit gives students the opportunity to make different body products, such as deodorant, lip balm and soap, and learn the chemistry behind the human body.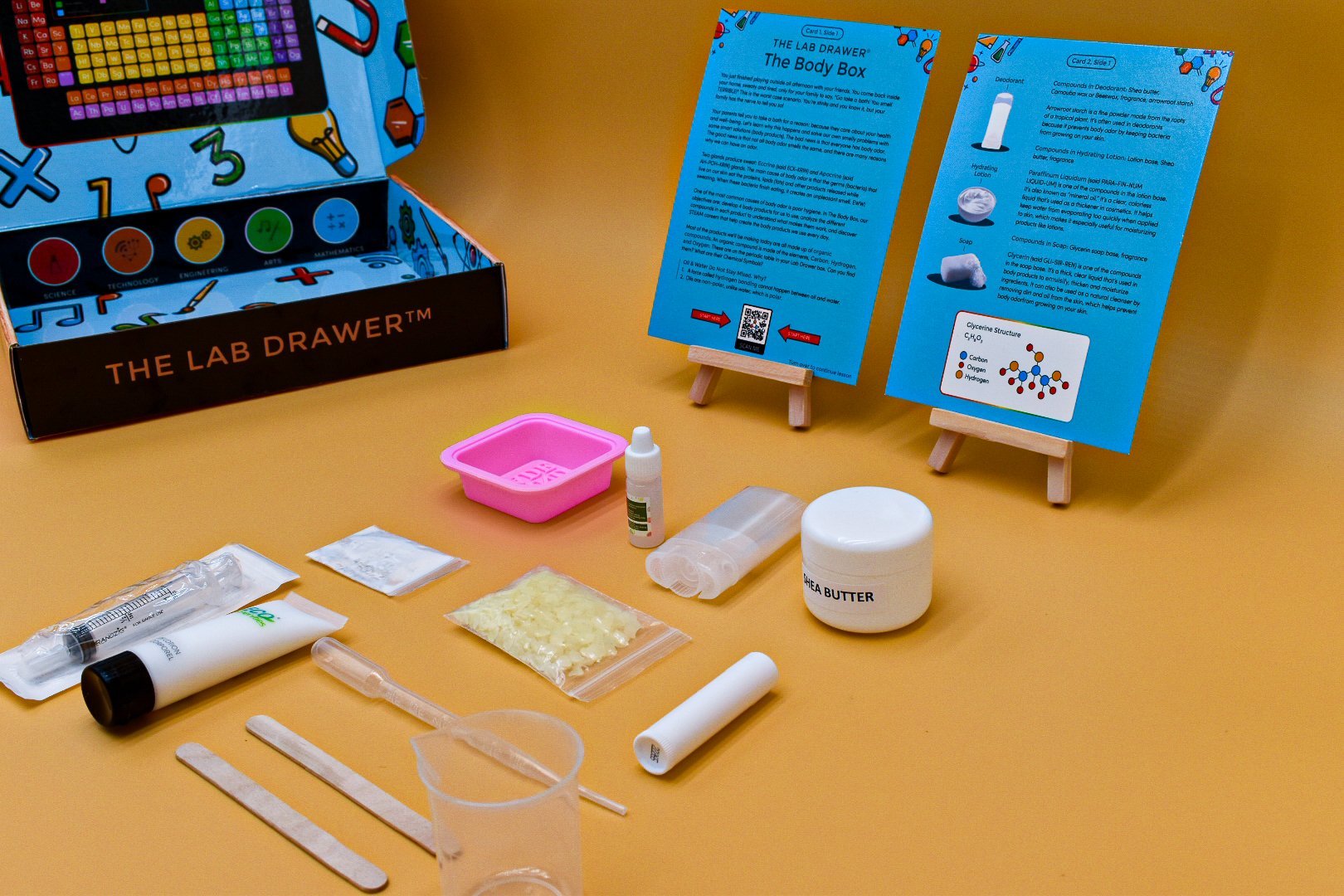 The Body Box kit

"We're helping them understand that these things don't just appear on the store shelves. The products we use every day are built by formulation chemists, industrial engineers, or designers," says Alecia.
In addition to both being scientists, Alecia and Deirdre are also artists. Alecia has a background in performing arts (classical vocal training, ballet, tap, jazz/modern dance, musical theater), and Deirdre is the founder of EUMELANIN, a fashion brand that empowers and celebrates Black and Brown people.
"The A [in STEAM] is already there," says Deirdre. "We're just bringing it to the forefront. It's really important to talk to students about how we incorporate art into science."
Think about the periodic table, a visual representation of chemical elements, designed in a shape and with colors to help us understand. You can also think about the STEM workers you know: for example, we tend to have a better response to doctors when they have better people skills and can communicate well.
"Design really matters. It also makes it fun. When you merge science and art, add that human element, you get better results," Deirdre says.
Exponential Growth
As Alecia and Deirdre continue to serve underfunded and underserved schools, demand for The Lab Drawer has only grown. During the pandemic, when students couldn't come into school, demand for these personal lab kits skyrocketed. The Lab Drawer went from building and shipping 500 kits to 1,000 kits in just one summer. They've outgrown their manufacturing space three times, but these are all good problems to have.
Now, Alecia and Deirdre work out of the Durfee Innovation Society, a former Detroit public elementary-middle school building that's been converted into an innovation center.
In 2022, The Lab Drawer was selected to be one of 30 companies in the Forward Founders accelerator program through Target. They were chosen out of thousands of applications to be a part of the program's second cohort. While The Lab Drawer is not currently something you can buy off a shelf at a store like Target, that day might be here sooner rather than later.
"It was such an insightful accelerator experience. We learned so much about retail, having products on the shelves, and making it accessible. It was really intense, but it made us better entrepreneurs," says Alecia.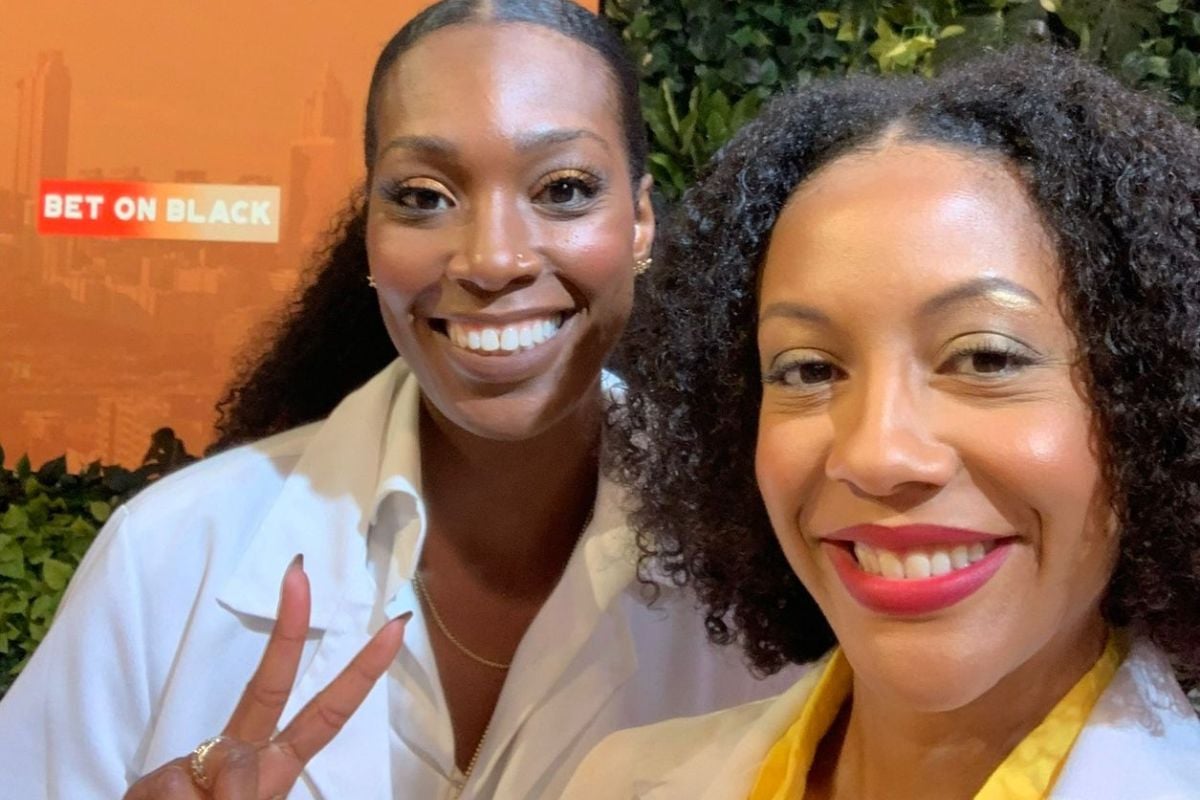 Having completed the program, The Lab Drawer is now a part of the alumni family, which has been a fantastic network for the co-founders. They also were invited to participate in the TV series, Bet On Black, where Alecia and Deirdre pitched The Lab Drawer and won $120,000.
Serving The World in Detroit
From supporting students in Detroit to those across America, The Lab Drawer is now shipped worldwide to seven countries including the USA, Canada, Germany, Kenya, Jamaica, Ghana, and Nigeria.
Even still, Alecia and Deirdre remain rooted in their hometown of Detroit.
Detroit has grown over the years as a top emerging tech hub. Not only is there a lot of opportunity in the automotive industry, but new innovation hubs in mobility, climate tech, health tech and more are arising.
"The young people of Detroit need to have access and education to be able to take on these jobs," says Deirdre. "We can't just talk about coding. We also need engineers, chemists, material development, and other various STEM careers."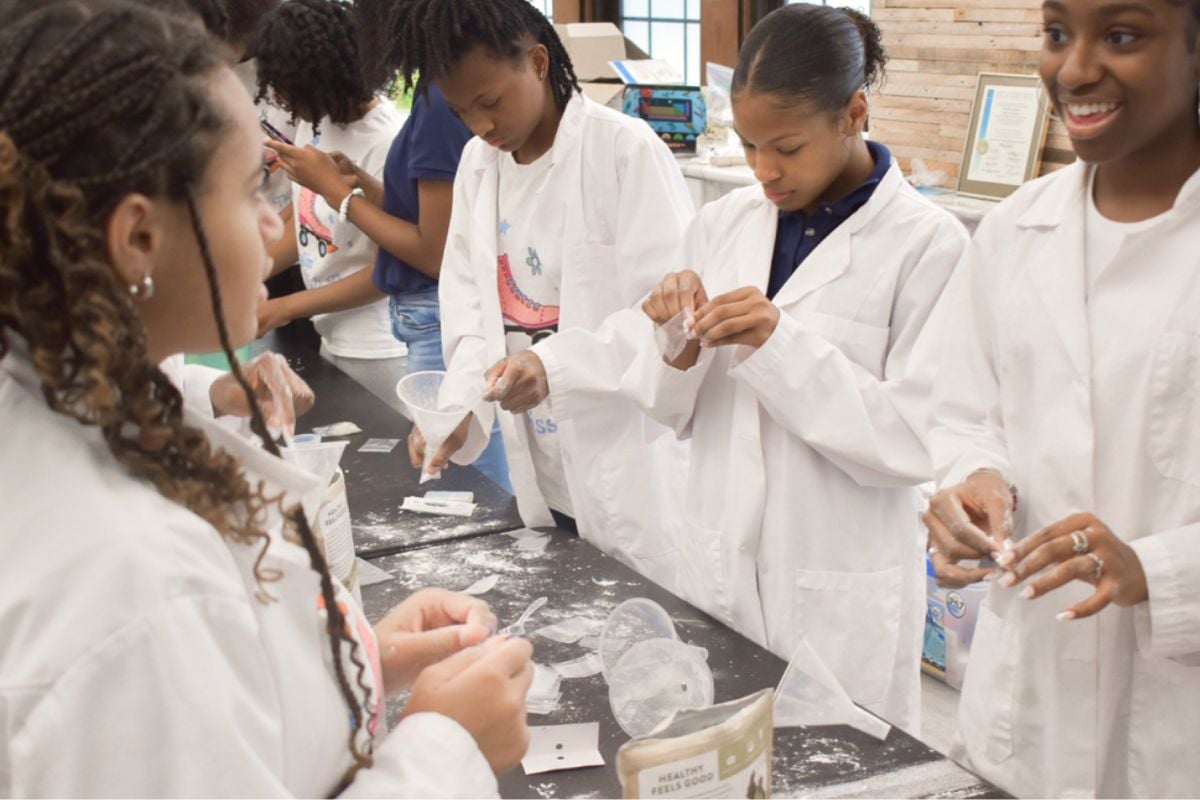 Students using The Lab Drawer kits


There's a lot that goes into building the next generation of the workforce, and as The Lab Drawer continues to grow, Alecia and Deirdre are planning to reveal new arms of the business to support this mission.
One example of this is their mentorship and other work opportunities like internships, volunteering, and part-time work. Two of their Detroit interns, who started out as volunteers, just started their freshman year at Yale and Spelman College, receiving full-ride scholarships to study STEM.
"We want to help students get interested in STEM, go to college, and come back and be able to work in their hometown," says Deirdre. "We're constantly thinking about how we can help these students grow."
There are a few ways they've done this so far. First, they visited their former interns at college to check in and see how they were doing, and to celebrate their achievements. They will also send STEM care packages, and other things that might be helpful as they continue on their college journey. Many of these students are first-generation college students.
Another way The Lab Drawer is supporting the community is through the Michigan Founders Fund. Alecia and Deirdre have pledged 1% of personal or company equity to support impactful local organizations throughout the state who are doing the work to better our communities and enrich quality of life.
"Detroit did so much for us," says Alecia. "We want to give back and make sure our community is benefiting from what we're doing. The best way to make an impact is to start with those closest to you."
As The Lab Drawer continues to grow, so will its impact. The company is expecting to outgrow its space yet again, and continue to ship lab kits across the world, supporting students globally and, of course, at home in Detroit.
Stay In The Know
Get the top purpose-driven stories and jobs sent straight to your inbox.