The onset of the COVID-19 pandemic revealed brokenness in many of our systems, and especially within healthcare. The U.S. healthcare system was already suffering from high costs, huge inefficiencies, and unequal access to care. The pandemic only exacerbated these issues, which are caused by a fundamental mismatch of fixed healthcare resources with the growing, fluctuating demand for them.
One company in particular is addressing this mismatch and unlocking healthcare capacity in over 180 health systems and 685 hospitals. LeanTaaS, through its AI-powered iQueue software solution suite, is working toward "Better Healthcare Through Math."



Initially founded in 2010, LeanTaaS is on a mission to improve healthcare outcomes by deploying high-level analytics to optimize healthcare capacity and improve patient access. A Silicon Valley- and Charlotte- based SaaS company, LeanTaaS ("Lean Transformation as a Service") offers its iQueue solutions to health systems, which use predictive analytics and AI to help:
1. Increase volumes and revenues
2. Defer the need for facility expansion
3. Decrease operating costs
4. Reduce wait times for patients
5. Improve patient access overall
In the wake of the COVID-19 pandemic, "doing more with less" became critical for health systems. They had to create increased capacity to accommodate rising patient demand without further spend, and provide quality care.
LeanTaaS's iQueue solutions were powerful tools in helping achieve these ends.
"We work closely with our healthcare partners to adapt our solutions to their needs, and as many of our team members and leaders have healthcare backgrounds themselves, we have a deep understanding of what those needs are," says Ashley Walsh, LeanTaaS' Senior Vice President of Client Services for iQueue for Operating Rooms. "The LeanTaaS team has over 300 years of healthcare experience collectively."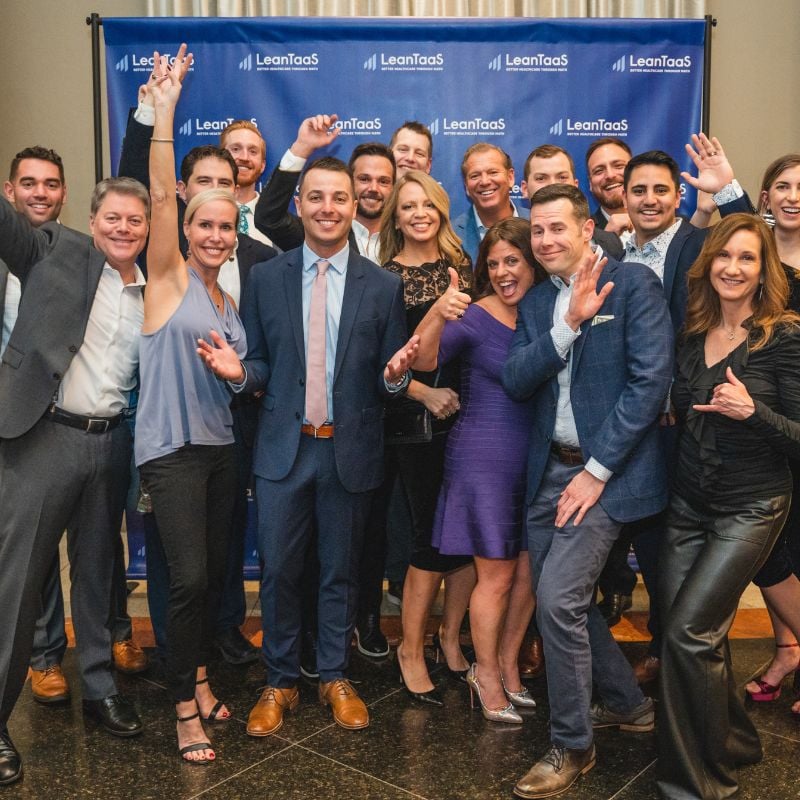 LeanTaaS offers three solutions: iQueue for Operating Rooms, iQueue for Infusion Centers, and iQueue for Inpatient Flow. Each of these solutions uses AI and predictive analytics to solve underlying capacity problems in health systems.
A given hospital contains a fixed supply of expensive assets (ORs and surgical equipment, infusion chairs, inpatient beds and units, for example). But the demand from patients is unpredictable. The iQueue technology uses data to determine likely upcoming demand and recommend the best way to schedule/utilize these assets and their staff to meet that demand. iQueue solutions also provide tools that make executing these recommendations clear and simple for users.
This technology is currently deployed in 180+ health systems and almost 700 hospitals, across 49 US states. Overall LeanTaaS's solutions help optimize 5,100 operating rooms, 12,800 infusion chairs, and 19,500 inpatient beds. And the results are tangible. With a 15-20x ROI in the operating room, that equates to 30-50 additional OR procedures per OR per year. Cancer centers with iQueue for Infusion Centers have achieved 15% patient volume growth, 30% lower patient wait times, and 50% less overtime along with generating additional revenue of $20k per infusion chair. Hospitals with iQueue for Inpatient Flow are able to accommodate 6+ new patients per bed annually and generate $10k per inpatient bed.
"Reducing costs is highly important for health systems now, and the improved capacity means patients in all these areas have reduced wait times, more predictable appointment schedules, and shorter hospital stays," Ashley says. "The patients, though, are always at the top of our priorities and our customers' priorities. We're focused on how patients are better served through the more efficient processes in hospitals that we aim to provide."
More details about LeanTaaS's technology and its impact are revealed through the recordings from their Transform Hospital Operations Virtual Summit, the company's signature biannual event co-hosted with Becker's Healthcare. Each Transform summit features health system leaders and technology experts discussing their experience optimizing capacity through technology, their success and their learnings. All sessions are available on the Transform page to watch on demand.
As more and more healthcare systems adopt LeanTaaS's technology, the company has been rapidly growing. Two team members discussed the experience of working at such an impactful healthcare technology company.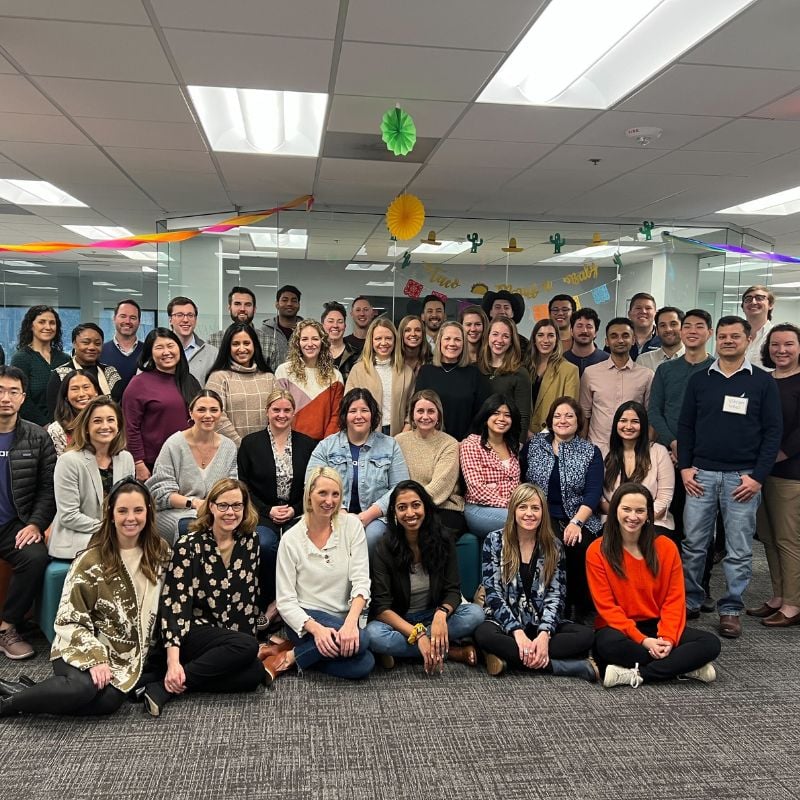 Life at LeanTaaS: "Inclusive, Accepting & Friendly"
For Prakhar Mansukhani, Senior Product Implementation and Customer Success Manager at LeanTaaS, the three words that encompass the company culture came down to "inclusive, accepting and friendly."
"You're able to integrate with any team at any point," says Prakhar. "You always feel like you're a part of the team, and you're always encouraged to speak your mind, to share insight. The end goal is to support each other."
Because LeanTaaS only has about 330 employees, there are a lot of opportunities to work cross-collaboratively and contribute. With a clear mission in mind, everyone works together toward a common goal, and supports one another.
"Everyone is willing to get their hands dirty, willing to make time for you, and help you succeed," says David González, a Solution Marketing Manager for iQueue for Inpatient Flow.
This inclusiveness is also evident in the way LeanTaaS fosters creativity. Education stipends, internal hackathons, and an open culture of ongoing feedback has created an environment where people can feel comfortable sharing ideas — and that helps them see the direct impact that they have on the product and the company.
Flexibility-First
While being "remote-first" has given LeanTaaS employees the ability to live and work wherever they choose, the main goal is not about being remote, but about flexibility for employees. LeanTaaS has offices in Santa Clara, CA and Charlotte, NC for employees who prefer to work regularly or occasionally from an office. Those who live and want to work elsewhere have the flexibility to do exactly that.
This policy came about during COVID-19 as a necessity, but LeanTaaS saw its team flourish under it. Remote work never impeded job performance or function, and allowed LeanTaaS team members to focus on what really mattered: flexibility.
The policy at LeanTaaS is overall "Flexibility-First," meaning that employees enjoy flexibility in their work locations and their work hours. The company has core hours of 9 AM to 2 PM PT to help with easier scheduling, especially for people in different time zones, but these are not the only working hours. Outside this window employees have complete flexibility during the hours outside.
"It's been really helpful to have control over your work location while still being able to communicate with the team and prioritize daily tasks," says Prakhar.
LeanTaaS also hosts company-wide meetups once or twice a year to bring everyone together.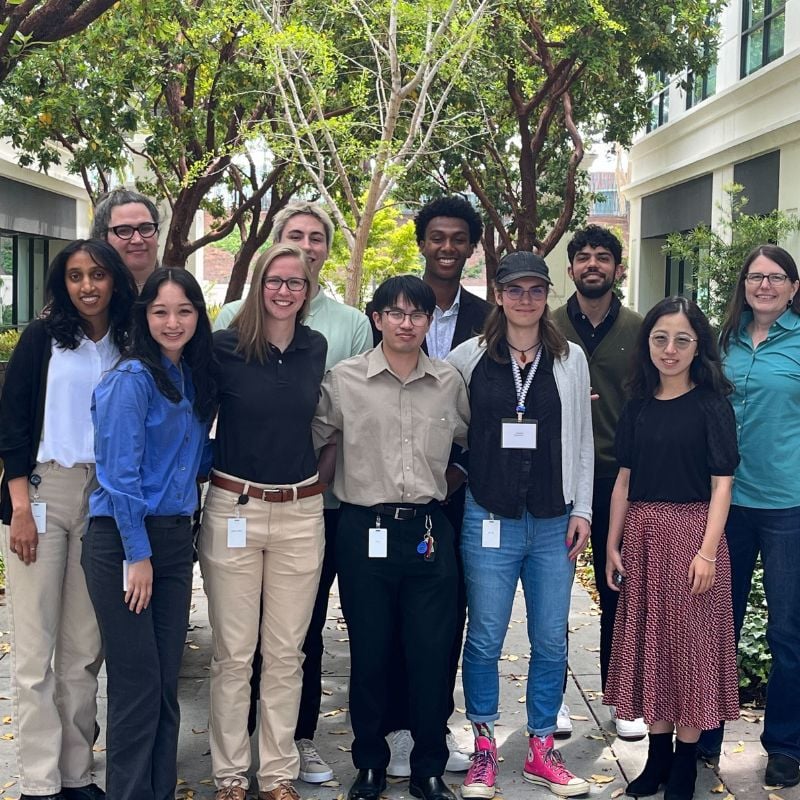 Building Your Career Ladder
As openness and flexibility drive the culture at LeanTaaS, Prakhar says it's a great place to build your career ladder.
Being a part of a smaller team, Prakhar says that he doesn't feel there are many people who do what he does. Everyone brings a unique perspective and skillset to the table, and each team member gets to exercise a range of abilities.
"The biggest thing for me is the ability to work on and improve my skills in many different domains. I'm not doing the same thing over and over, day in and day out. Everybody's creativity gets fully used here," Prakhar says.
The ability to discover and pursue interests is key to career growth at LeanTaaS. In addition to a career building and education stipend, LeanTaaS offers the ability to move roles in the company. If there's something else an employee wants to pursue in the company, colleagues and mentors will help them to do it.
"I really wanted the startup atmosphere, to learn from great minds and be a part of a diverse team," says Prakhar. "There's a lot of opportunity to wear multiple hats and solve great challenges. You see the impact of the work you're doing, right off the bat."
LeanTaaS is hiring for a variety of roles! Check out their careers page to see open opportunities.