This is the first blog in a three-part series on startup leaders finding success living and working in the Midwest.
If you left your busy city for your hometown during the pandemic, you're not alone. A Pew Research report found that 52 percent of people ages 18 to 29 moved back home with their parents because of the pandemic—many are moving back now, but many are choosing to stay.
This trend of people leaving coastal cities like San Francisco and New York for more affordable, sustainable lifestyles was occurring before March 2020, but there's no doubt that the pandemic has accelerated this migration.
That, coupled with the growing opportunities in the Midwest, people are finding the region to be a wonderful place to live, work, and put down roots. Or maybe replant the roots they once had.
I chatted with three "boomerangs" — Midwest expats who grew up here, left, and have now returned to live and work — about why they made the move home and what they're finding in the Midwest.
My first conversation was with Mykolas Rambus, co-founder and CEO of Hush. Mykolas recently moved back to Detroit to launch his startup.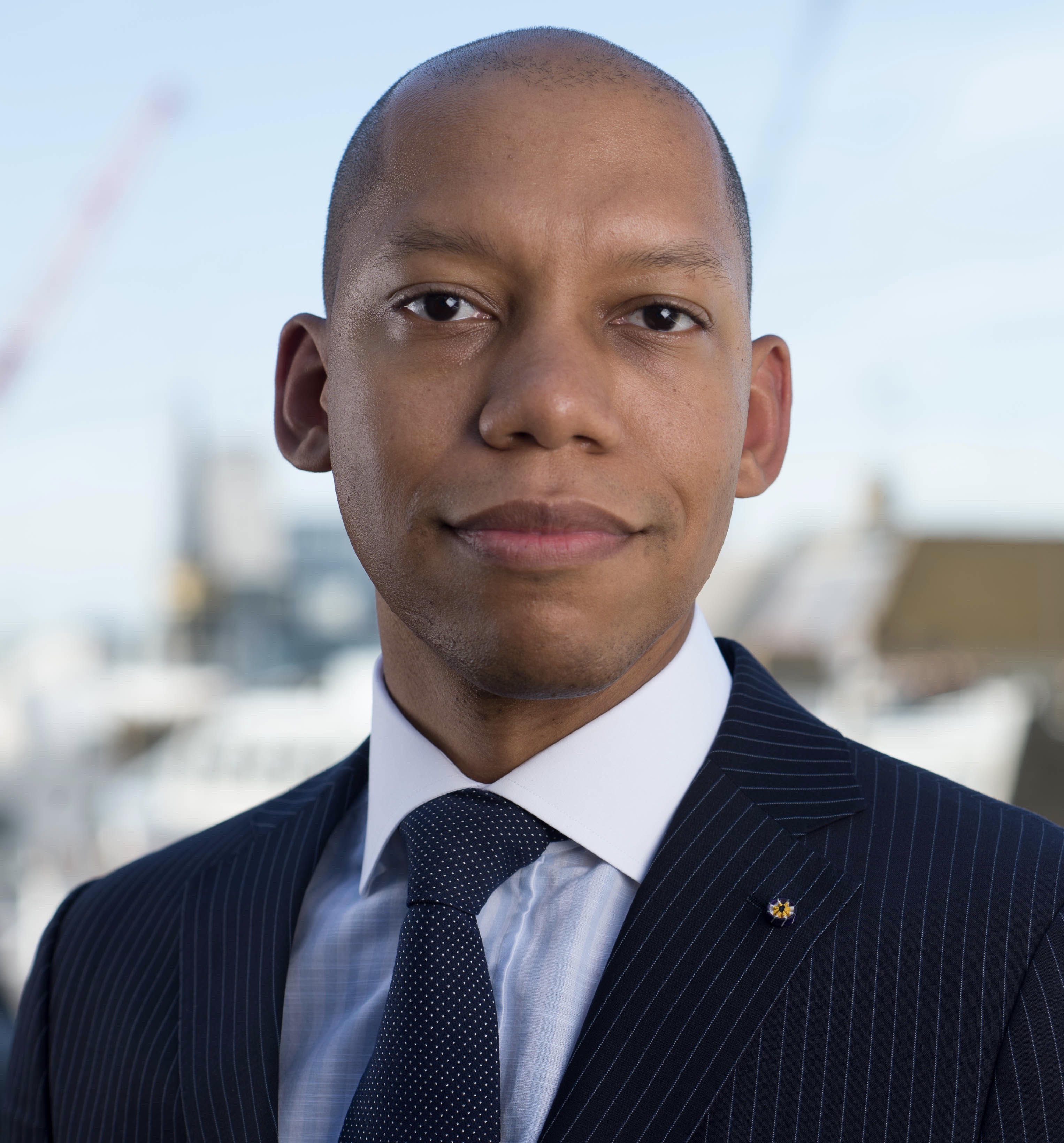 Family? Yes. Culture? Yes. Business? Yes: on empowering the Detroit startup ecosystem
Born and raised in the city, Mykolas is no stranger to Detroit. But after moving away to go to college at MIT, it was awhile before he'd make his way back to Detroit for good.
His work has taken him all across the country — Boston, D.C., New York, and most recently Atlanta. Now, he's back in Detroit and in April 2021, he launched Hush, a pre-seed, venture-backed AI startup.
In March 2020, Myk took on the role as Entrepreneur in Residence with Detroit Venture Partners. While he was excited to get back to the land of Vernor's and Buddy's Pizza of course, there was something a little bigger calling him.
"What's been most exciting is the opportunity to build a company that can contribute to Detroit and Michigan's resurgence. I'm at this juncture in my career where it's the perfect time to put together my experiences, relationships, and vision. And to also have an economic impact on Michigan," Mykolas said.
As Mykolas ramps up his company, one thing he's excited to do is tap into the talent pool in Michigan.
"You can find great athletes anywhere in the country. Just because they haven't played for the Lakers doesn't mean they're not talented," Mykolas said. And same goes for recruiting talent. "There are an increasing number of venture-backed successes in the region. As we continue to grow, the talent pool will continue to grow in experience. The reality is that there is talent here in Michigan."
He also said that companies often rely too heavily on where a person has been instead of focusing on what they can do. For Mykolas, it's all about hunger and drive (PHDs as he calls them: passion, heart, and drive), and adaptability.
Of course retaining talent is important, too. He said that work is evolving, and as we settle into this new way of working, he wants to build the best experience he can for his employees.
"Attracting the best talent isn't by forcing people to go back to an office 5 days a week. You have to let people do their best work, wherever and however that is," Mykolas said.
And in Michigan, Detroit offers a lot of great options, and people are much less restricted by commuting now.
"I like the diversity of ways of living in Michigan. You can be in Downtown, the neighborhoods, suburbs, or even a cabin on the lake. And still, if you choose to, you could get to an office a few days a week. People can choose how they want to live and get around the region."
Not only is that a huge selling point for companies attracting top talent, but Mykolas also pointed out that this model helps bring in more diversity of teams:
"There are people with kids, young and single professionals, maybe some empty nesters, city folks, country folks . . . It really helps contribute to a diversity of thinking and teams when you hire people and let them be where they need to be."
Mykolas said that he himself likes being able to enjoy the great outdoors without having to travel far. It's just a stone's throw away. Plus, having all four seasons (especially summer) is a beautiful perk, too.
Of course there are challenges that come with being in an emerging startup ecosystem. Mykolas notes that the venture ecosystem in Michigan is growing (in fact, Michigan had the most growth in VC investments over the last 5 years), but we haven't quite seen the huge compounding effects of serial entrepreneurship yet.
"Those are legitimate challenges, but they are surmountable, and there are a great number of people working to make this ecosystem all the more successful," Mykolas said.
"And this is one of the reasons I wanted to come back: to empower other people to start companies and grow here in Detroit."