Michigan Founders Fund (MFF), the statewide venture development network supporting high-growth entrepreneurs, has reached a new milestone with more than 100 pledged members. In a commitment to fellowship, cultural intention and funding solutions that uplift communities across Michigan, MFF members are startup founders and investors who have pledged 1% of equity, carry or profit into a fund for Michigan-based grantmaking.
The entrepreneurial ecosystem in Michigan has greatly grown over the past ten years. It has been a top state for VC investment growth, and there have been multiple billion-dollar exits in the past few years. This innovation isn't a recent phenomenon: it's built into the DNA of our state. And MFF is a reflection of that innovative, driven entrepreneurial culture.
With that said, as cities grow their local ecosystems, it can often feel like communities work in silos. And although capital for early-stage startups has increased over the years, Michigan still lags behind other states, and founders here can find it hard and intimidating to access VC dollars.
Michigan Founders Fund is on a mission to connect and uplift the entrepreneurial ecosystem in Michigan at the statewide level, to bridge the gaps between communities—and peninsulas—and better connect founders to each other and to capital.
Andy Fowler (Ann Arbor), co-founder and CEO of Nutshell, the first company to make good on their 1% pledge, said the fact that it's a statewide organization is crucial.
"What's unique about the community at large is that it's for the entire state. There have been little things that pop up and fade away, but the staying power and group energy around this organization feels bigger," said Andy. "With Michigan Tech Week, our Slack community, retreats and events, MFF is pulling people into the larger networks and communities of the state."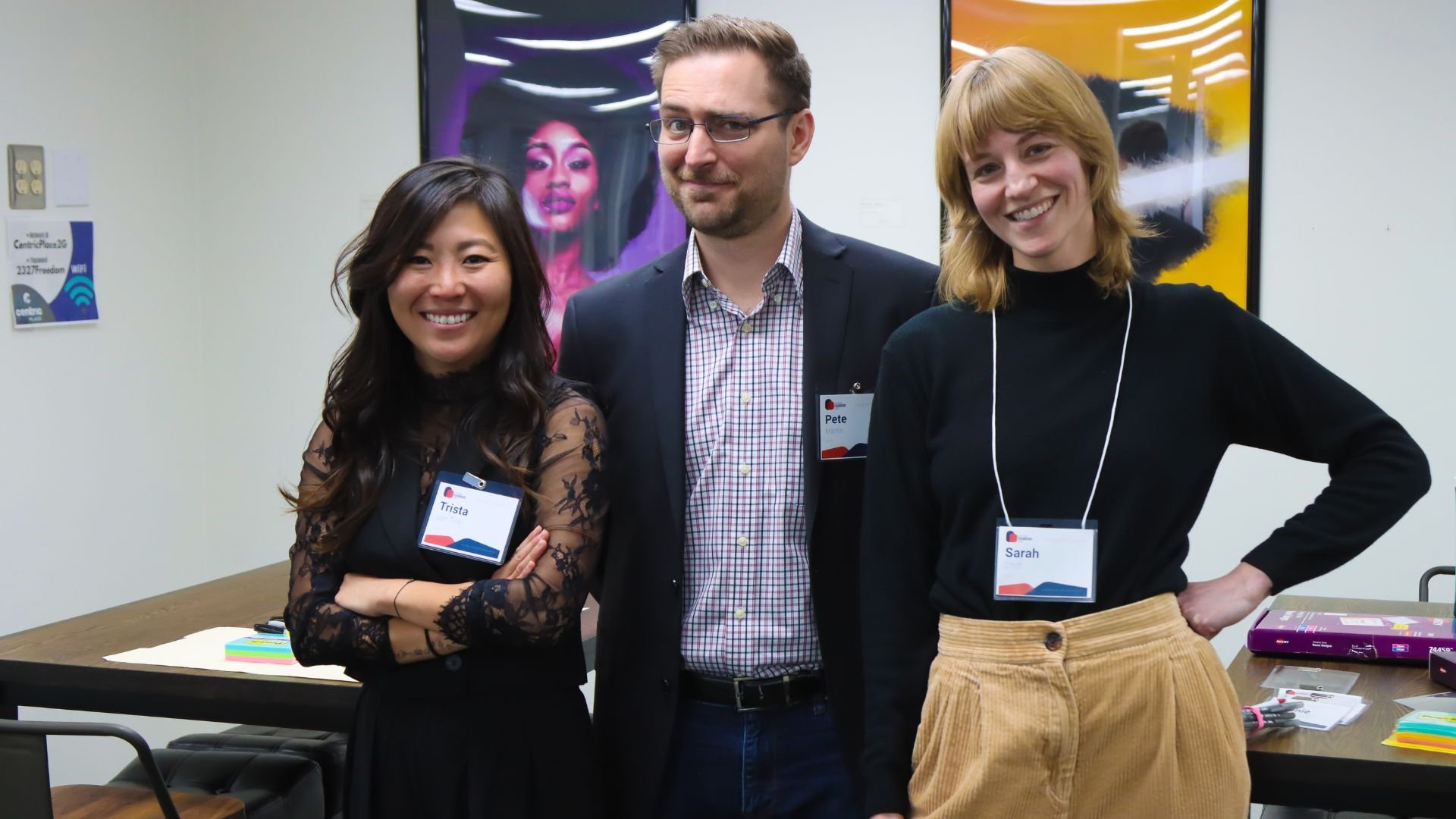 Trista Van Tine, Pete Martin and Sarah Craft of Michigan Founders Fund


"MFF exists to be the network hub for every high-growth startup founder looking to thrive and make a positive impact in the state. By building through the lens of Culture, Connection and Community, our vision is that Michigan is the most successful, inclusive and community-minded startup ecosystem in the country, reflective of the state's demographics," says Trista Van Tine, Co-Founder and Executive Director of Michigan Founders Fund. "To see how much our member network, our staff, our advisory committee and our programs have grown in just a few years, demonstrates the spirit of generosity that makes me long on Michigan. We see our members as equal owners of the organization. Their pledges of 1% of their future success is reinvested into Michigan communities and currently advances three impact areas that were chosen by them: socially & economically disadvantaged startup founders, local talent development and racial equity."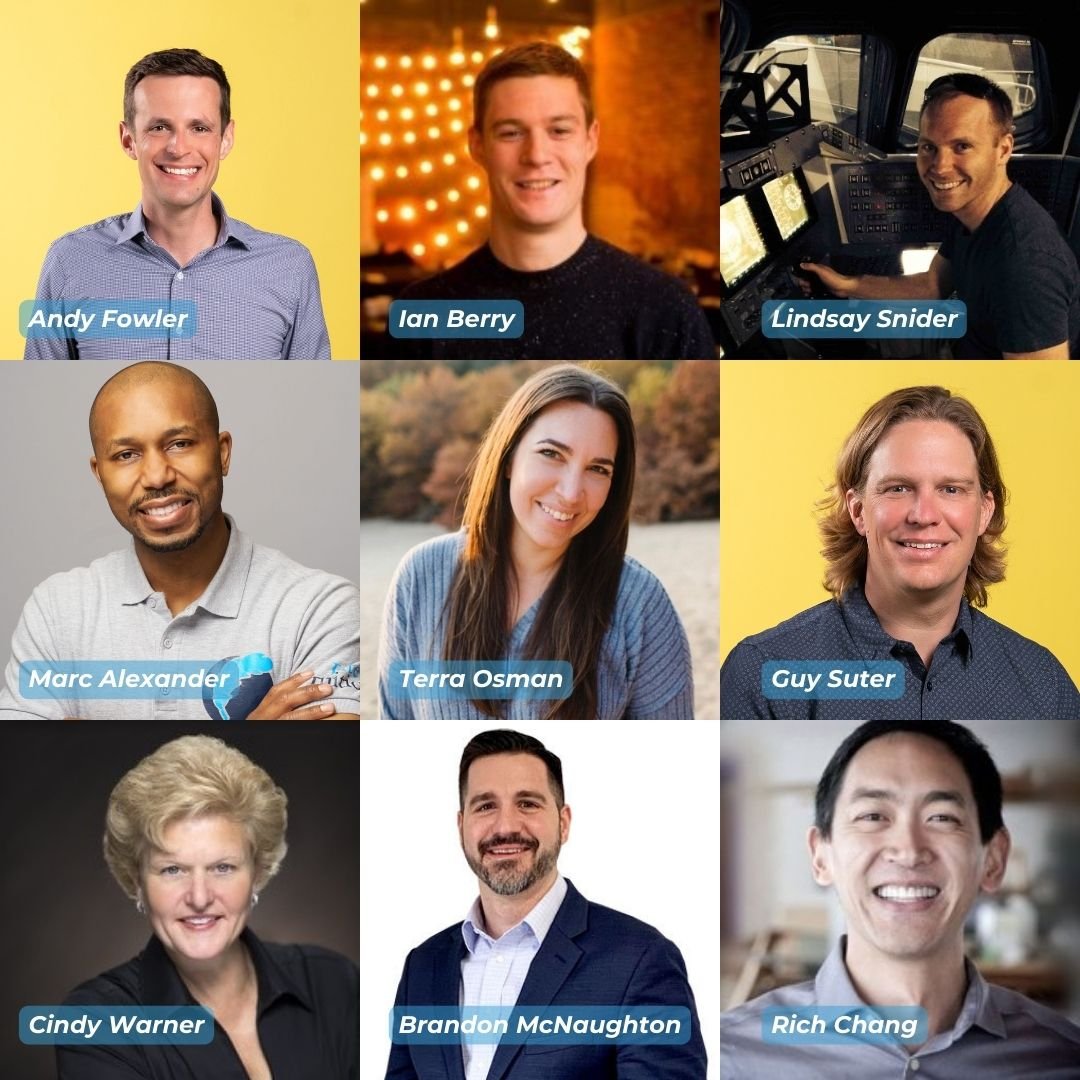 Paying It Forward
This 1% pledge that members make is helping to co-create the acceleration and future of Michigan's economic success, and many founders are drawn to this.
Brandon McNaughton (Ann Arbor), the CEO and co-founder of Akadeum Life Sciences, a startup at the forefront of creating tools used in cell therapy cancer treatment and one of Fast Company's top 10 most innovative biotechs, is one of those founders.
"I was looking for a supportive and selfless community of like-minded founders who have a shared desire to give back, so that others can benefit as well," said Brandon. "The pledge fosters a sense of belonging and provides a means for members to give back, contributing not only to entrepreneurship but also to other local initiatives."
Another founder seeking out this mission was Cindy Warner (Traverse City), founder of 360ofme, an ethical personal data exchange platform that allows for secure sharing, learning and monetization. 360ofme was recently featured on PBS's ViewPoint hosted by Dennis Quaid. Cindy said that before joining MFF, she had already put 500,000 shares of the company into a foundation.
"I wanted our success to have a benefit, a benefactor, and MFF provided an opportunity for us to pay it forward. It's ensuring the entrepreneurial ecosystem profits from our profitability. It felt like the stars aligned," said Cindy.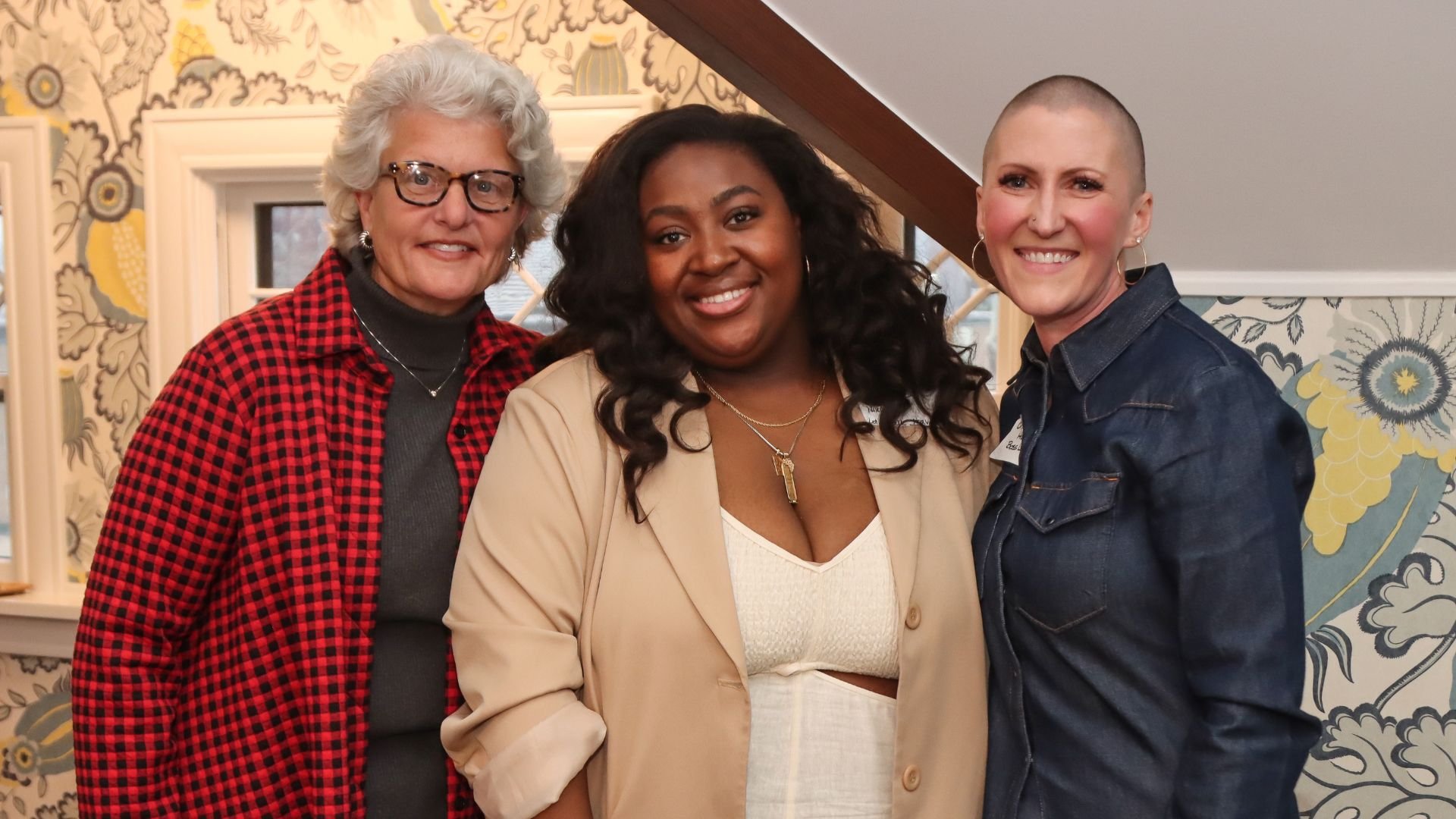 Image courtesy of MFF
Placemaking
Terra Osman (Grand Rapids), the founder of Farmish, a marketplace app for local food and farms, has been a stay at home mom for the past eight years. Because all of her previous work had been done out of state, she felt like her professional network in Michigan was small.
"It really was a priority for me to have a network like Michigan Founders Fund to build my business. Start Garden and other local resources in Grand Rapids were super helpful, but it was also really important to get the layout of the state," said Terra. "One of the most important things as a founder is to build a community."
Terra has built and launched Farmish on her own, reaching over 300,000 downloads. She's a testament to what can be built in Michigan.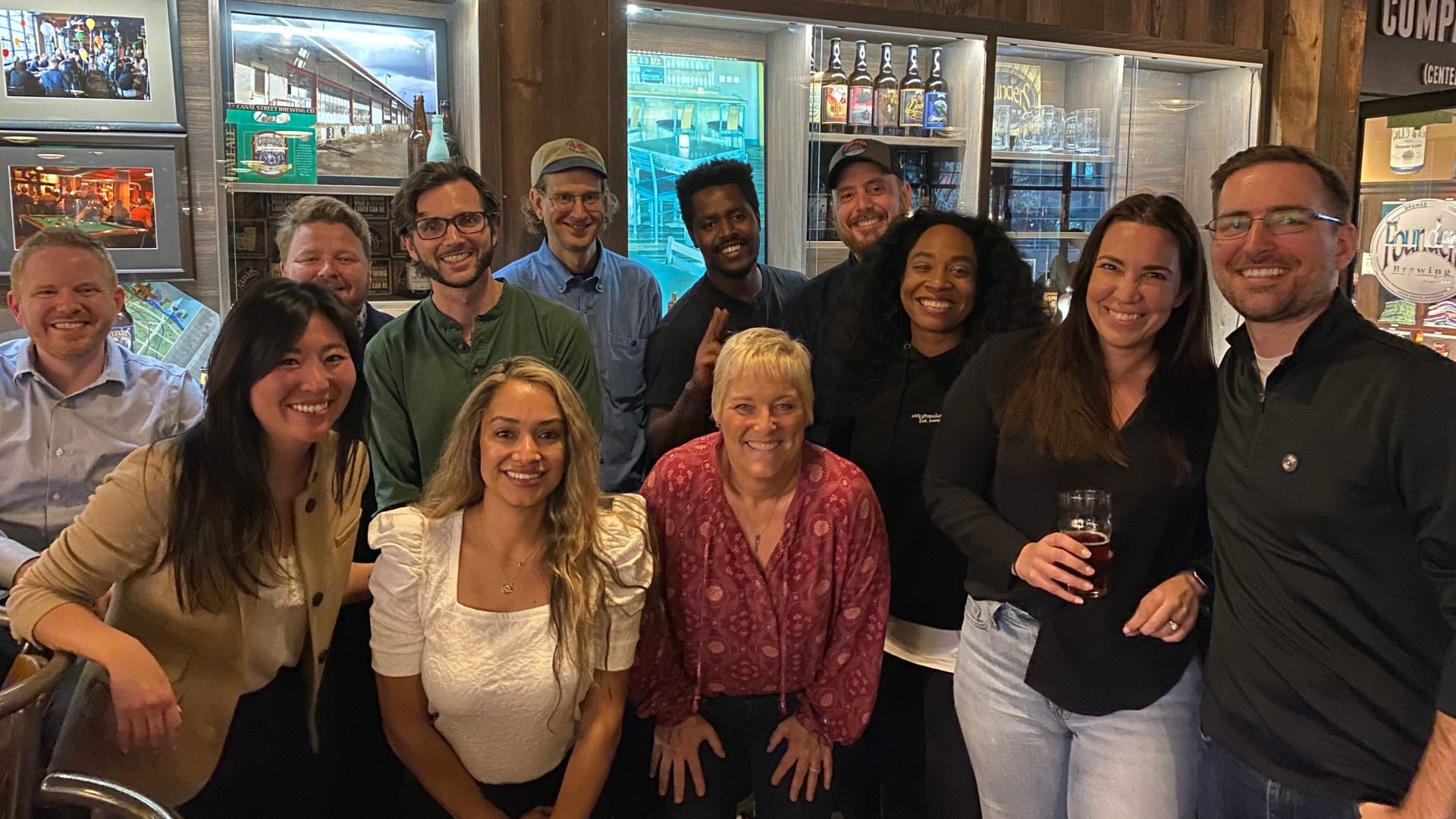 Image courtesy of MFF


"There's a ton of sharing among members. It's the first place I go for an answer," said Cindy. She added that people ask questions all the time about what makes a good pitch, what founders should be negotiating, what's reasonable for an equity stake, and other things that many founders have to learn on their own.
Lindsay Snider (Ann Arbor), a co-founder of Nutshell, was an early member of the community and has found the knowledge sharing to be incredibly helpful.
"You don't go to school for starting a company. You have to figure it out along the way, and it's really hard," Lindsay said. "I love having a community that can tap into everyone's experience. We get together and talk about everything, including our failures. Failure is hard. It's a big loss, and it's harder when you don't have people to talk to about it. Having people to talk through it with was great, almost like group therapy. It's been a really meaningful experience."
Marc Alexander (Mount Clemens), the founder of Lite Tuition, a tech company that empowers students and organizations to increase their fundraising potential and relieve financial debt and burden, has also gained a lot from connecting with founders who are going through the same challenges.
"Entrepreneurs have similar challenges: confusion around fundraising, the mental component, and more. You often think, is it just me? But connecting with others really gives you a peace of mind," Marc said. "It takes a different level of mental maturity to be a founder. You have to be willing to pick yourself up, and it's easier to do and reach the next milestone when you're surrounded by people working on that. A rising tide lifts all boats, and it's inspiring to be around other founders who are finding success."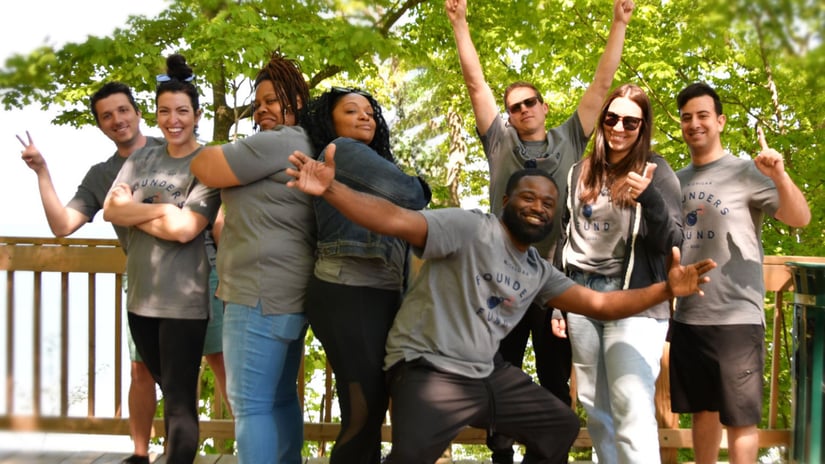 Founders retreat, image courtesy of MFF
Fundraising
Fundraising is one of the most challenging parts of being a founder, and it can be mystifying, intimidating, and frustrating. Through its network building and knowledge sharing, MFF is helping founders learn more about funding, and get access to it.
Ian Berry and Guy Suter (Ann Arbor), co-founders of Nutshell and of Cahoots in Ann Arbor, said that MFF helps with early stage funding, even if indirectly.
"One of the biggest challenges is early funding, and while Michigan Founders Fund may not be providing funds directly to founders, they are helping founders have a fighting chance," said Ian.
"We've often been considered a Midwest, flyover state, but the energy, entrepreneurship and innovation is building and you can feel it," said Guy. "Having a voice and a way to connect all these people and resources that are here in Michigan but also in the coastal areas, it's great to have that recognition and awareness. There's incredible stuff happening in Michigan. Early stage capital is still a challenge, but putting a face on the great stuff happening here and getting people excited about making investments is Michigan is going to help."
"For first time founders or underrepresented founders it can seem so scary to raise even half a million dollars," said Terra. "The amount of people who have done that in Grand Rapids is still in the single digits. Being able to connect with a broader, but still local network of people who have done this and are doing this makes fundraising less out of reach and more like a reality. You might be just a few conversations away from making that happen."
Camaraderie
Bonding over hardships, failures, and successes have led many founders to gain new and genuine friendships and camaraderie through MFF.
"I just love the level of camaraderie, how much people want to work together," said Ian. "It's the kind of thing I wish we had as founders earlier in our journey. People give their time for free because we all want to see each other succeed. The level of engagement is awesome."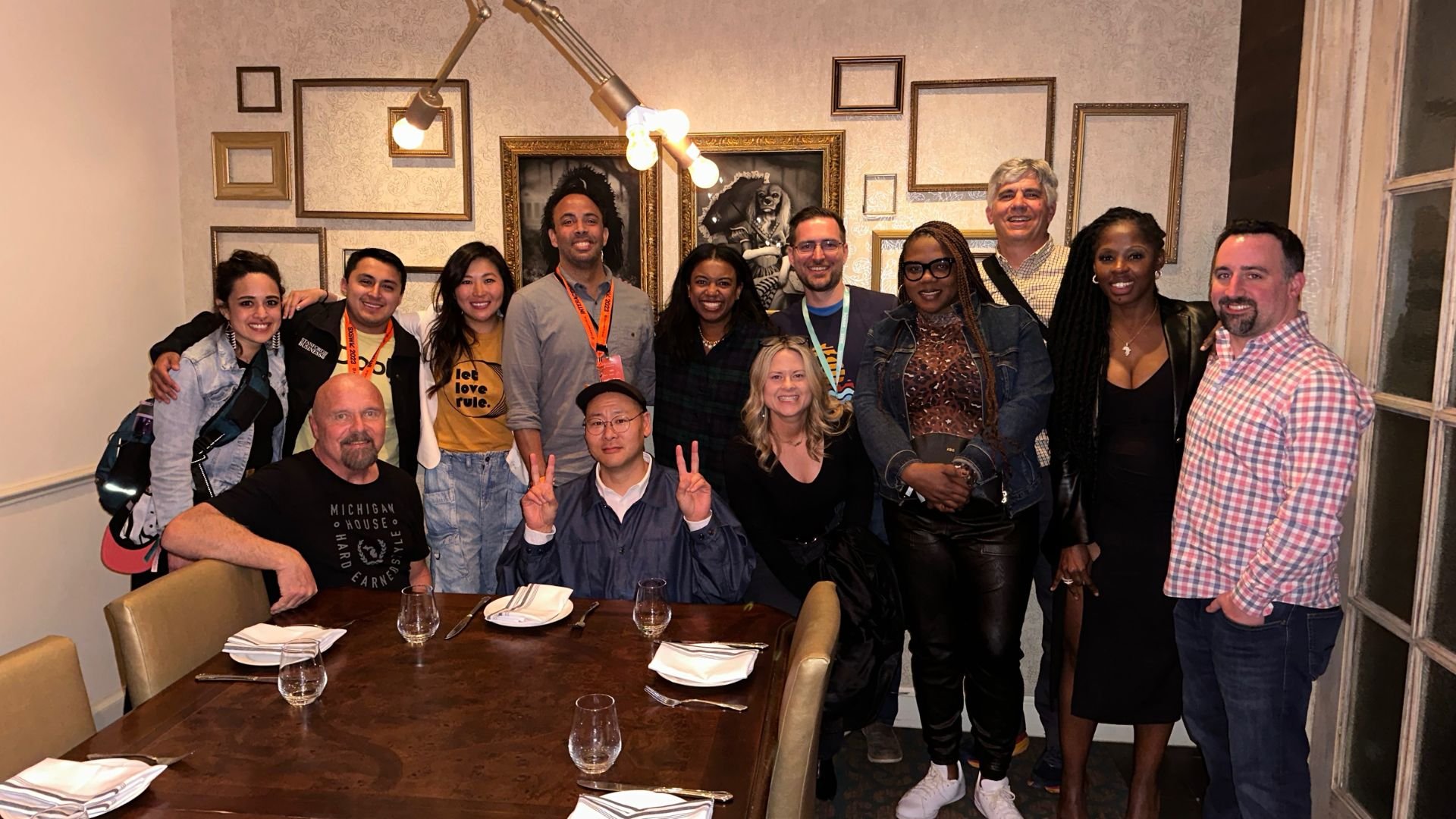 Image courtesy of MFF
"The friendships made here are real," Guy said. "As MFF grows, it's impossible to get to know everyone. But Trista and the MFF team have been smart about curating experiences for people to connect. And the retreats are a great way to get to know each other."
Marc has also been impressed by the number of genuine, newfound friendships.
"Iron sharpens iron, and I love having the chance to sit down with others and talk about this stuff. It leaves me fulfilled on a personal level too. Genuine friendships are truly powerful," Marc said. "Michigan Founders Fund also has a very unique vibe for what they do. They standout from other organizations in that everyone is happy to be there and connect. People are engaged, included, heard, and their events are really awesome."
With the 1% pledge at the heart of the organization, MFF has attracted many like-minded and purpose-driven individuals.
"The community feels altruistic and supportive, with a strong sense of togetherness. This is in stark contrast to a strictly business-oriented, self-serving approach to entrepreneurship," Brandon said. "It's about standardizing and, to some extent, institutionalizing that wonderful [and collaborative] aspect of the Michigan ecosystem. This is what distinguishes us and sets us apart from anywhere else in the world."
Statewide Impact
Van Tine launched MFF as a standalone, statewide nonprofit in late December 2021. Despite being in its early stages, the impact MFF has on the community is still palpable.
"It's still so early, but that's what's exciting about doing this here in Michigan. We can only go up, and it's exciting to be building this from the ground up," Guy said.
Brandon said MFF is helping to build on Michigan's legacy as a state of innovation.
"MFF further amplifies this creative legacy, by providing the necessary structure, support, mentorship, and resources, to continue building on our heritage of innovation and production," said Brandon. "This contribution is incredibly impactful on the wider community and economy."
Cindy and Marc think of MFF as an umbrella or tent organization that brings all the disparate tech communities in Michigan together, but that's just the beginning.
"Yes we have so many ecosystems, and MFF is bringing everyone together under this umbrella," said Marc. "But there's no bound to their impact. We're making connections all throughout the state but it still feels local and inclusive. MFF is helping to close the gap between entrepreneurs and investors, clearing up the confusion in the VC world. They're helping build a new hub for the tech ecosystem in Michigan."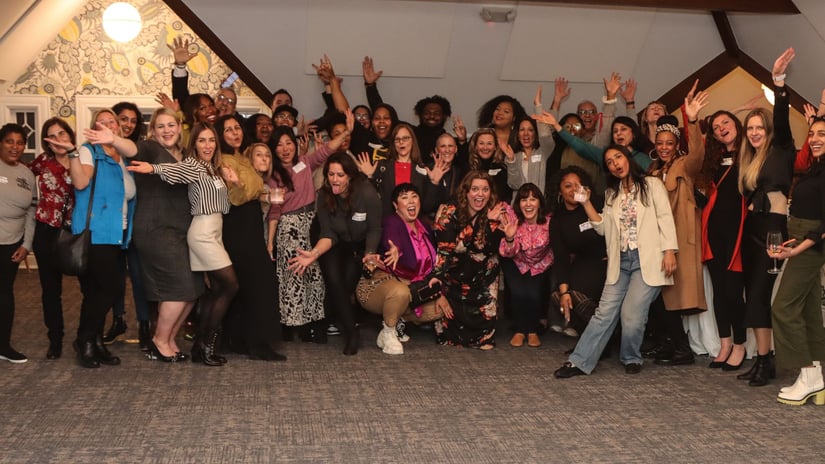 Image courtesy of MFF

Rich Chang (Ann Arbor), CEO of NewFoundry, which was recently acquired by Symphonize, said the impact is at a national level.
"They are helping us be more visible on the national map in regards to funding from out-of-state sources, businesses are moving their companies to our state or opening offices here, and workers are considering moving to Michigan for jobs," Rich said. "That all drives economic growth and most of all, hopefully helps solve the current problem of population decline we are facing in our State."
For Cindy, the impact is already felt on a personal level:
"The first things that come to mind are belief and courage. This community feels ever present, embracing each other, and helping to lift up one another. I feel like I have more courage and belief that this could happen," said Cindy. "Without a community you're out there sailing the ship by yourself, patching holes and navigating alone. With this community those rough days are fewer and far between, holes get patched quicker, and sailing is easier. You feel like what you've set out to do is possible, and people want to help make it possible."


If you're interested in joining Michigan Founders Fund, check out more about the organization and get connected today.