You've heard it before: Earth Day is every day. It's a cutesy slogan used in April pretty much every year and although its excitement has worn off with time, it's not wrong…As information continues to surface about our environmental impact and the necessity of sustainable practices, Earth Day really should be every day.
And if you're someone who wants to work for a company that treats every day like Earth Day, you'll love this list. We're diving into a strong group of Midwest tech companies and startups that are dedicated to environmental impact and making sustainable changes to protect our planet—whether it's through their product and services, office initiatives, or green pledges.
10 Midwest Startups and Tech Companies With Positive Environmental Impact


LuxWall
LuxWall Net Zero Glass technology significantly reduces building heating costs up to 45% and cooling costs up to 20%. Net Zero Glass will change the built environment in the same way wind and solar are changing energy production. With mass adoption, this glass innovation can reduce global carbon emissions by 14%. Their technological advancements in glass will accelerate us to net zero buildings — now that's environmental innovation!

SkySpecs
A lot of money is needed to solve climate change, so SkySpecs is focused on making renewable energy the world's most profitable, sustainable energy source. Their playbook is a combination of software, services, and technology used to leverage industry-leading robotic tech in inspections to give owners and operators a complete picture of their wind turbine blade health and their condition monitoring platform ingests drivetrain health data fleetwide.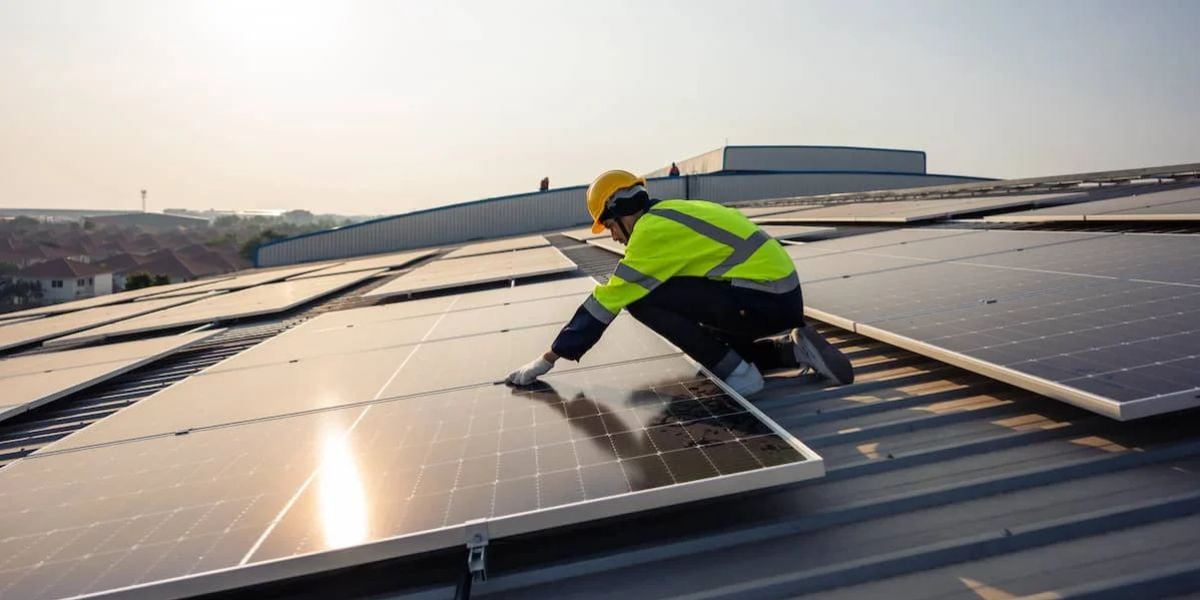 Greenlancer
Detroit-based Greenlancer is standardizing the solar design & engineering process to ensure a fast turnaround, reliable pricing, and quality designs. They've supported over 5,000 Solar Contractors on 150,000+ solar projects since 2013. That's over $1.8 Billion in deployed solar nationwide!
Veeva
Veeva's cloud solutions provide data, software, services, and an extensive ecosystem of partners to support customers' most critical business processes from Research & Development through commercialization. A Veeva environmental goal is to have all offices internationally ISO 14001 Certified. The certification is an agreed standard that sets out the requirements for an environmental management system. It helps organizations improve their environmental performance through more efficient use of resources and reduction of waste, gaining a competitive advantage and the trust of stakeholders. In addition, all Veeva offices', have an in-office recycling and composting program. Veeva also participates in the Sage Technology program recycling all our corporate equipment and we provide access for employees to recycle personal electronics.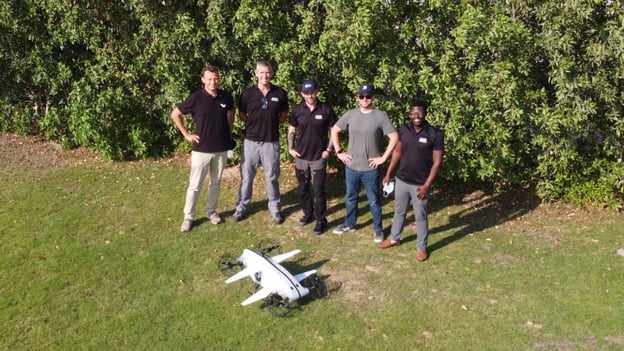 blueflite
Founded in 2018, blueflite offers a drone-based logistics platform for faster and more cost-effective deliveries. Whether packages are large or small, blueflite's drone-based platform is built to scale in both size and quantity. Their drones are all-electric and replace existing fossil-fueled powered transportation, averting the environmental impact of package delivery. Check out the image below for a visual representation of how blueflite's drones are positively impacting the environment.
Gearsupply
Gearsupply is the future of used, professional Audio-Visual equipment sales! Their startup growth is fueled by their innovative "talent & tech" platform which streamlines the purchase and resale of equipment in the entertainment, concert, and event production industry. Because they buy and resell used equipment, they are putting new life into equipment that may very well otherwise be tossed. Gearsupply is proudly putting the 3 R's to great effort every day — it's how they make a living!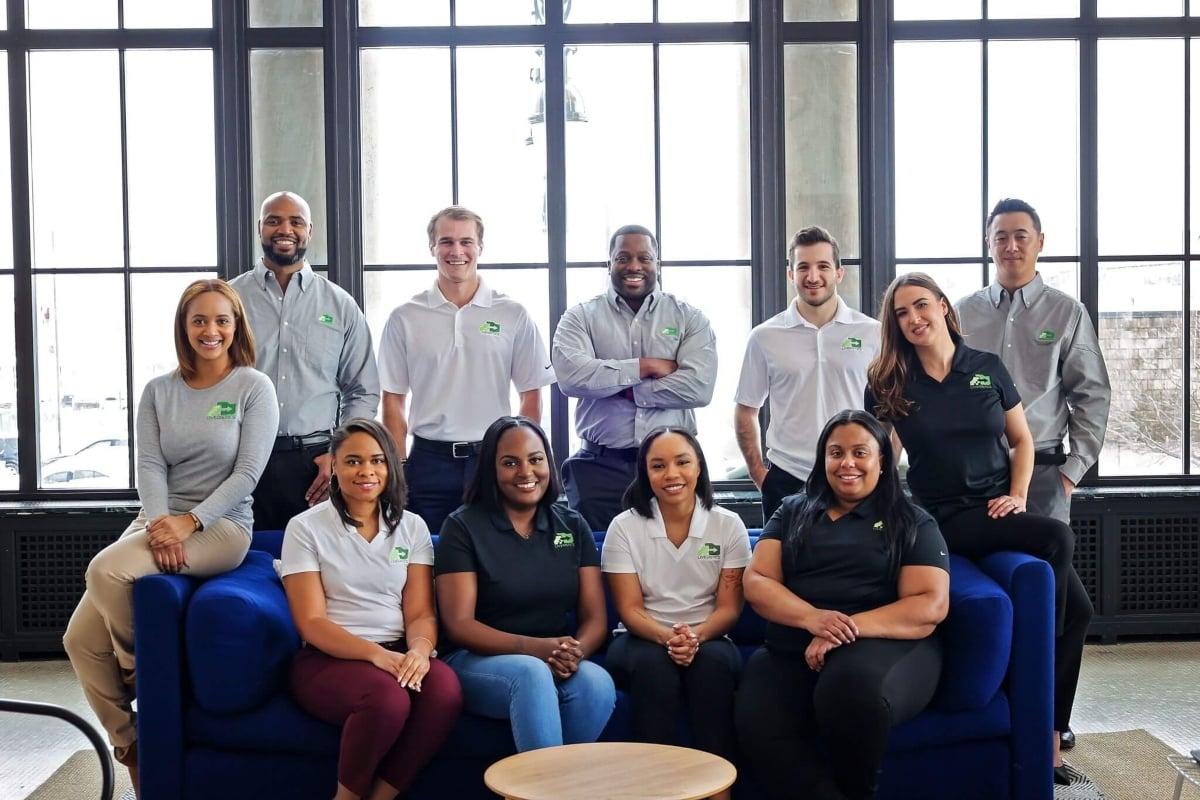 Livegistics
Dedicated to increasing visibility and leading coordination in the construction industry, Livegistics exists with the goal of automating processes and establishing sustainability hubs around the world. They also run their business on a daily basis with many environmentally friendly practices:
Paperless transactions reduce the need for paper-based tickets and spreadsheets, which helps to reduce paper waste.

By streamlining processes and optimizing loads on job sites, Livegistics helps to reduce fuel consumption, which in turn reduces greenhouse gas emissions.

The company's load tracking system provides real-time data, allowing suppliers and contractors to better plan their deliveries and pickups, reducing the need for unnecessary trips, which can lead to reduced fuel usage and emissions.

Livegistics' digital system eliminates the need for physical tickets, which helps to reduce the amount of paper waste generated by the construction industry.

The company's system helps to speed up payment cycles, which can help suppliers and contractors better manage their cash flow and reduce the need for unnecessary travel or paper-based processes.

By connecting industry leaders with top transporters, suppliers, landfills, and contractors, Livegistics helps to create a more efficient and connected construction industry, which can help to reduce waste and improve sustainability overall.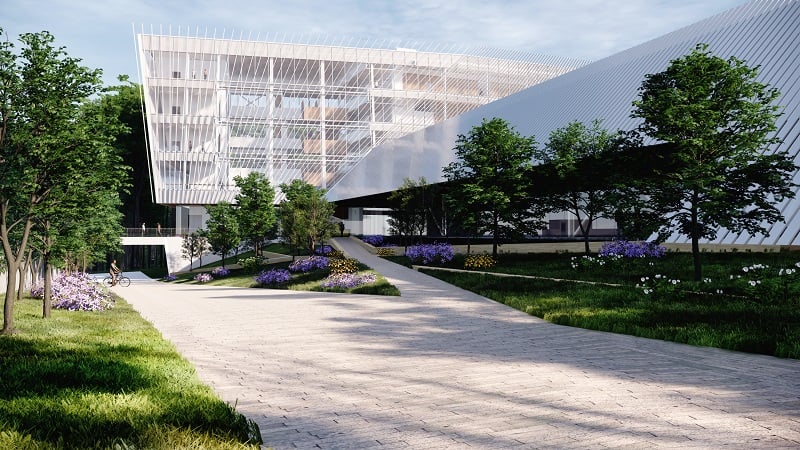 KLA
When KLA opened its new, state-of-the-art campus in Ann Arbor, the company had sustainability top of mind. The six-story, 230,000-square-foot building was developed with an end-to-end, low-impact design (LID) approach, prominently featuring advanced environmental protection and energy efficiency. The building also features a state-of-the-art green roof, an interior designed with green and sustainable materials, and electric vehicle charging stations. These building design choices are a part of KLA's 40-year history of embracing initiatives that reduce the company's carbon footprint. This commitment to environmental health and sustainability is a core tenet of KLA's values. Additionally, in August 2022, KLA announced a new target to reduce Scope 1 and 2 emissions by 50% by 2030 from their 2021 baseline and a target to achieve net zero Scope 1 and 2 emissions by 2050.
Swoop, Inc.
At Swoop, they're revolutionizing group passenger transportation. This means both providing the best experience to customers and offering a vision for the future of transportation. They have committed to making every Swoop ride carbon-neutral and have teamed up with CarbyBox to immediately offset the carbon emissions from all Swoop rides. This is a commitment that they are making to customers, drivers, and partners to ensure that every decision to ride with Swoop will support the fight against climate change.
Galactic Fed
Chicago-based Galactic Fed helps companies of all sizes achieve revenue and success through growth marketing solutions tailored to the needs of individual brands. They have multiple company policies and traditions that support sustainability, but here are a few:
From staff level to C-level, everyone uses what they already have, and their own tools of the trade for the delivery of their work. Galactic Fed doesn't buy laptops and other hardware which contributes to pollution. This saves up not only money but also saves the ocean from trash and soil from chemicals emitted when the hardware (laptop, mouse, etc) is dumped into it.

Company Plant Lovers Club was created for all environment and plant lovers to share plant-growing tips and encourage others to plant their own gardens.

Given Galactic Fed's remote set-up and global footprint, they use digital platforms in communication like Slack for announcements and Dropbox Sign for contract signing. No paper is used at all.