We've all been there. It's Sunday evening. You've had such a great weekend with friends and family, a much needed break from your job. And then it sets in: the "Sunday Scaries."
Whatever you call that anxiety you get the night before you return to work, it's a pretty common thing. According to Healthline, about 80% of people experience "Sunday Scaries," which can take the form of irritability, restlessness, unease, or even stomach issues.
If you're experiencing anxiety about work, it probably means you haven't found the right job or workplace.
You haven't found Monday Anticipation.
What is Monday Anticipation?
Monday Anticipation is a feeling, a vibe, a sense of joy and excitement you get before starting your workweek. It's so important to find work we love, which is part of my mission at the E1B2 Collective. But unfortunately, a lot of people haven't found it yet.
According to Gallup, employee engagement has risen to 39%, up from 36% back in January 2020. But that means that 61% of the workforce is not fully engaged at work. Burnout, absenteeism, increasing mental health issues… these all contribute to happiness at work.
And studies show that happy, highly engaged teams are good for the company. They lead to greater profitability—not just because of higher productivity, but also because of lower absenteeism and turnover. Hiring is expensive and requires a lot of time and resources for finding, interviewing and onboarding talent. Turnover is costly, and as noted in Forbes, disengaged employees cost U.S. companies up to $550 billion a year.
So if continuing in a role where you're unhappy is harmful to both yourself and your company, it's probably time to shift gears and find a role that gives you purpose and meaning.
It's time to find your Monday Anticipation.
How to get Monday Anticipation
Finding a job and workplace that gives you that much needed Monday Anticipation can be challenging. Maybe you've been wondering how to find a job you love when the job market is so competitive.
It can often feel like it's the employer's fault for not creating the kind of workplace where you thrive. And there are definitely ways employers can improve their processes, infrastructure and framework to become better workplaces. Or perhaps you've wanted to jump to any new role because you hate your current role so much. Maybe you've been okay with settling.
But, believe it or not, you, as the jobseeker, have a lot of power, too. You can take control of your job hunting process to find a role that works for you. But there's work that has to be done.
Ready to dive in?
Discover your non-negotiables
When I'm coaching professionals on how to find a job they love, how to find that Monday Anticipation, I walk them through a self-discovery process in finding their Core18. Your Core18 are 18 categories that make up what you're looking for in a job. In other words, these are things that will get you excited for Mondays.
The Core18 encompass a variety of categories, but here are few examples:
Contextual financial needs: looking outside of the market at your individual situation to make sure your salary actually supports your financial needs—childcare, student loan debt, etc.

Career mapping: where you want to go in your career and how the company can help you get there with learning and development opportunities

Decision making structure: how do you want to be involved in the decision making of the company? How much autonomy do you need?

Employee 1 on 1 needs

Meeting structure needs

Contextual learning and development needs


When you look at what you want out of your salary, career, team, benefits, all of that and everything in between, ask yourself: what am I willing to negotiate? What is a deal breaker?
When you know the answer to that question, you've just equipped yourself with the foundation you need for finding the next role that's right for you.


Communicate your non-negotiables
Now that you know what you need, you have to be clear about that with your potential employer. I know it's scary as hell. Truly. But putting your foot down and advocating for yourself will not only help you, but it will also help the employer find someone who is excited, engaged, productive and won't quit within the first 90 days.
When interviewing with a company, ask questions about their culture, processes, innovation state, team dynamics, decision making—all the kinds of things that will help you discover the operational realities of this organization. Don't be afraid to really dig in.
Once you communicate your own operational needs and realities to the employer, you can determine if they'll be accommodating to you, or if they already have a framework or infrastructure in place that will be beneficial to you.
This can also help you suss out inclusive environments. If the employer isn't willing to be flexible and navigate your needs or is set in their ways, it's probably not a very inclusive environment. If they are nimble, flexible, accommodating, that's inclusion right there.


Be honest with yourself
I know this is a hard process, and can be scary to directly ask an employer for what you need. But knowing who you are, how you best operate, and what you need in order to do good work—that's good for yourself, and it's good for the employer, too.
It might take awhile to find where you belong. But that's okay. Be patient. Because in the long run, it'll be a better match. And you'll have found a place where you can be authentic, and feel supported to do the best work you can do.
I always say to the people I'm coaching that I'm just helping facilitate truth. And let's be honest, people are usually afraid to get into that human truth state. It can be uncomfortable, but so much good can come out of it. True trust and true productivity can come alive.
Know who you are, what makes you happy, and go get it.
About Anthony Vaughan: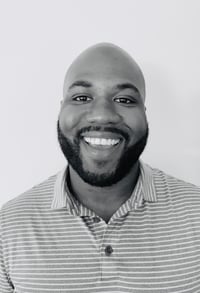 Anthony Vaughan (AJ) is an out-of-the-box, radical hybrid who is obsessed with all things entrepreneurship & employee experience. He's a current 3x founder, Startup Advisor, Executive and proud Son. His rise within the world of HR/Entrepreneurship is one that is definitely not typical, but his focus on and dedication to putting Employees First drives him to help forever change the world of work! AJ is currently developing "The E1B2 Collective," a collective of brands and practitioners designed to make substantial employee experience within the world of startups and small brands.
To learn more, check out AJ's E1B2 Collective Podcast.