Columbus, Ohio is one of those cities that kind of has it all. Midwestern hospitality, affordability, tech jobs, beauty—oh, and amazing ice cream.
It's a great city to work and live in. Many tech workers are choosing to stay in or move to the city for amazing tech jobs in Columbus. My boyfriend was one of those software engineers actually, and after graduating college, he made the move to Columbus. There's always something fun to do on the weekends, and yes, we miss the ice cream.
Okay, enough about ice cream (for now). Thinking about making a move to Columbus? You won't regret it. Check out these 9 reasons why.


Why you should live and work in Columbus

1. Its tech industry is booming
Columbus has consistently ranked at the top of so many lists because it's been dominating. In 2018, three huge Columbus startups—Olive, Beam Dental, and Root Insurance—raised the three largest VC rounds of any Ohio tech startup (excluding healthcare startups). Here's some other areas where it's ranking:
#1 rising city for startups (Forbes)

#1 best city to work in for tech (SmartAsset gave Columbus this top ranking three years in a row).


#6 city for most profitable businesses (LendingTree)
What's causing the rise of the Columbus startup ecosystem? It has to do with the well-educated community (with OSU offering a huge talent pool), good funding, and a cost of doing business that's 2% lower than the national average.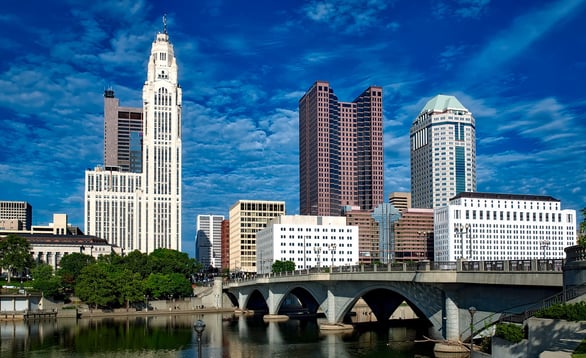 Let's go back to funding. We all know it's important. In 2017, Columbus came in third on the Kauffman Foundation's annual index of growth entrepreneurship. What does that mean? It means that Columbus is a great city for high-growth startups—even more hospitable than San Jose and San Francisco. Columbus is home to many larger corporations, like Nationwide Insurance, and many of them help fund smaller startups—and purchase their products or services.
2. The cost of living is low
High salaries and good funding resources don't mean a thing if you can't afford to live in the city. According to SmartAsset, the average tech salary in Columbus is $92,440, which places Columbus in the top 15 in the country. It's about 1.8 times the median salary in Columbus across industries.
Of the 268 most expensive cities in the world, Columbus ranks 177th (i.e., it's not expensive). You can get a nice two-bedroom apartment for a little over $1,000 a month. With a cost of living that's lower than the national average, most of that high salary is going right back to you.


3. The culture is vibrant

Music, theatre, dance, comedy, museums . . . it's all in Columbus. While national acts take the stage at bigger venues, you can find local musicians performing at clubs like Notes, Little Rock, Brothers Drake Meadery, Ace of Cups and the Big Room Bar.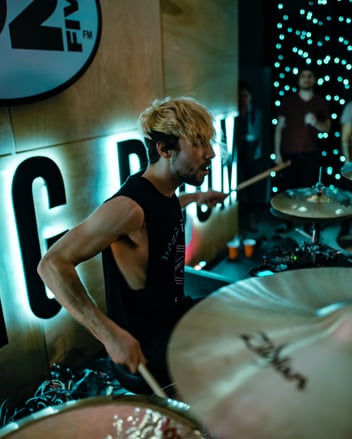 Local musician at Big Room Bar
The city is also home to The Ohio Theater. Opened in 1928, this beautiful, Spanish Baroque-style theatre hosts the Columbus Symphony Orchestra, BalletMet, the Broadway Series, and other performances and events.
More into art? You can find beautiful works by Renoir, Cassatt, Monet, Matisse, Picasso and more at the world-class Columbus Museum of Art.
There's also a children's science museum, a lovely botanical garden, and an internationally renowned zoo and aquarium. It's also one of the largest zoos in the country and 100% worth the annual pass.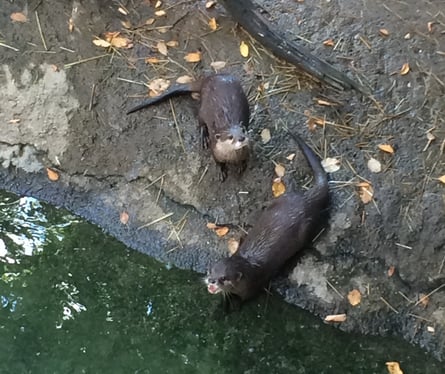 4. It's diverse
Columbus is one of the most diverse Midwestern cities. It's been steadily increasing over the years, and that includes diversity in the suburbs. 82% of new residents are foreign-born, and the city has the second largest Somali population in the U.S. There's also thriving Japanese, Korean, and Indian populations.
Columbus has also been rated one of the most underrated gay cities in America. With a large LGBTQ population of about 35,000, it's very welcoming and ranks as one of the most LGBTQ-friendly cities. The Pride Fund 1 is headquartered in Columbus and focuses on investing in LBGTQ+ founders.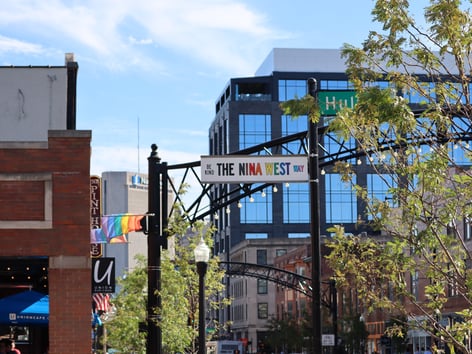 5. It's one of the smartest cities in the world
Columbus is home to a humongous university, but that's not the only thing about the city that's smart. In 2018, Columbus won the Department of Transportation's Smart City Challenge. This secured a $40 million grant that was spent on 15 smart city projects—things like Smart Columbus Operating System, Connected Vehicle Environment, Smart Mobility Hubs, Connected Electric Autonomous Vehicles ­and more.
6. Columbus knows food

Sure it's the city that brought you Wendy's and Buffalo Wild Wings (you're welcome), but it's also home to a thriving food culture. With farms, heritage livestock, and artisan producers just minutes away, restaurants have amazing access to fresh, local ingredients. Between April and November, you can find a weekly farmer's market in almost any neighborhood.
One of our favorite markets, North Market, is in the Short North neighborhood. Local merchants sell their produce and goods. The indoor area is home to many food vendors, too. My boyfriend still dreams about the fried chicken at Hot Chicken Takeover located on the second floor of the market. And the double mac—definitely get the double mac.
Other city staples include Jeni's Splendid Ice Creams, which is also known for its amazing ingredients and unique flavors—roasted peanut butter & strawberry jam, brambleberry crisp, churro, to name a few. Whether you're fine dining or at a funky, offbeat cafe, you won't be disappointed when you eat.


7. The craft beer is just as good as the food

Columbus also has a budding brew scene. Of the 46 breweries in Columbus, more than half of them have opened within the last five years. They're so much a part of the city, that there's even a craft beer corridor downtown—Brewer's Row. You can explore them all through the Columbus Ale Trail. It's easy and fun. Pick up a beer book (like a passport) at a participating brewery, and every time you make a purchase at a new place, get a stamp. Once you have stamps, you can get prizes. Prizes for drinking? I'm in.


8. There's a festival for that
Nearly every weekend in the summer and fall, Columbus hosts a huge festival. Arts, Pride, Oktoberfest, jazz, sports, butterflies, food trucks, Fourth of July—you name it, Columbus is probably celebrating it. They're also known for their many wonderful ethnic festivals, like the Asian, Irish, Latino, and Greek Festivals, to name a few.


9. You're never too far from nature
The greater Columbus area is really beautiful. The Olentangy and Scioto Rivers run toward the city, eventually meeting and continuing through downtown. The Scioto Mile is 175 acres of downtown parkland that stretches along the river. It's the perfect place for parks, paths, and festivals. On a nice day, you can rent a canoe or kayak and paddle down the Scioto River.
If you want to venture outside of the city, you don't have to travel far. In the surrounding area are many metro parks and beautiful nature areas. One of my favorites is Highbanks Metro Park (below). It's 1,200 acres of trails, bluffs, and scenic nature.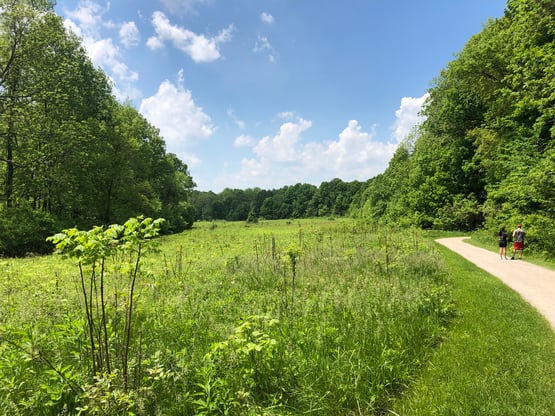 Looking for a day trip? Check out the beautiful Hocking Hills State Park to the southeast of Columbus. Beautiful waterfalls and caves make it hard to believe you're only an hour from the city.
For a longer trip to the northeast, you can visit Cuyahoga National Park. Less than two hours from the city, you'll find gorgeous waterfalls, trails, mossy ledges and marshy wetlands. Being one of the few national parks in the Midwest, it is worth checking out.
If you're looking to make a move to Columbus and join the emerging tech scene? Check out the top startup jobs in Columbus at companies like Root Insurance, Finite State, Lower, and more.