Ann Arbor is a growing hub for startup and tech companies. With a top university growing and supporting entrepreneurs, major tech companies like Google with hubs in the city, and a culture for innovation, Ann Arbor has some amazing places to work in the startup and tech ecosystem.
Here are our picks for the best places to work in Ann Arbor if you're looking for a startup or tech company.
18 Best Places to Work in Ann Arbor
KLA
Founded in Silicon Valley with a new headquarters in Ann Arbor, KLA is a global tech company that serves semiconductor manufacturers. Using deep science and physics-based imaging and sensing hardware, algorithms and AI software, KLA helps identify flaws in chip manufacturing, which is especially important during a national chip shortage. KLA is an excellent place to work because of its innovative technology, support for learning and development, and top-tier benefits. As an established, global company it has a diverse workforce and great stability, all without sacrificing any of the startup pace and mindset.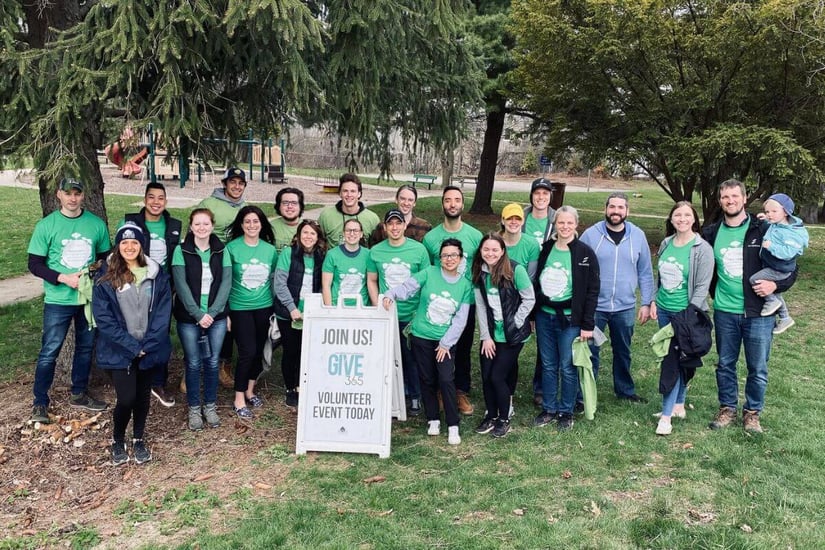 Best places to work in Ann Arbor: SkySpecs
SkySpecs
The SkySpecs team are big fans of renewable energy (pun intended). They're on a mission to simplify the management of renewable energy assets like wind power in order to make them the most efficient energy source in the world. Their Horizon platform has a full suite of applications that enables companies to manage and optimize their assets from the planning phase right through the full asset lifecycle and beyond. It's all one company and they are all connected by a common purpose: putting people and the planet first. The team enjoys flexible vacation and remote flexibility, access to mental wellness resources (at no cost to you), 16 weeks of fully paid leave for primary caregivers and 6 weeks of fully paid leave for secondary caregivers. Their culture is built on creativity, innovation, collaboration, and transparency. Everyone at the company has a real impact on the business — and therefore the environment.
AdAdapted
AdAdapted is the leader in mobile ad solution for CPG and Grocery Retailers. Founded in 2012 by Mike Pedersen and Molly McFarland, a woman in tech you should know, AdAdapted has built a great place to work with a fast-paced culture and innovative team. AdAdapted fosters a great work-life balance with a flexible in-office policy and flex PTO. All of the leadership, including the founders are often working alongside the team providing insight to the bigger picture, making the mission clear and attainable. It also helps create an amazing environment for employee growth. They offer learning and development plans both through internal pathways and paid courses. Oh, and they have very competitive salaries!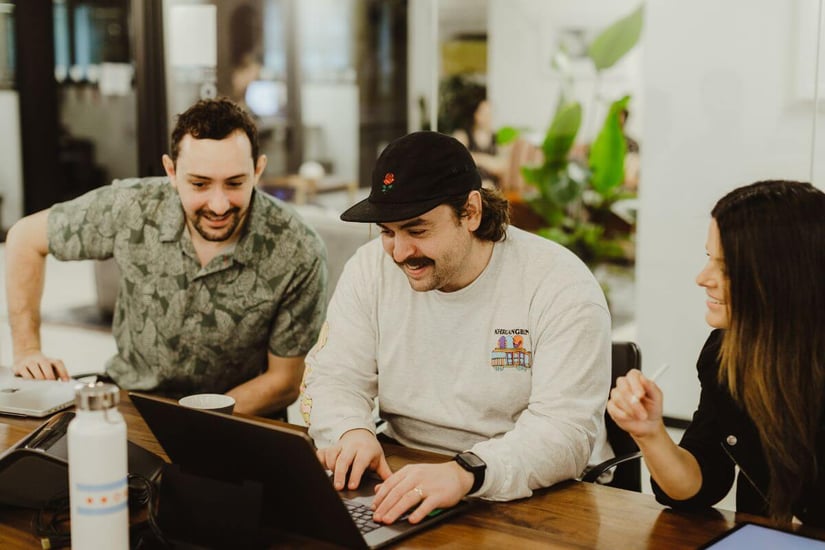 Best places to work in Ann Arbor: Atomic Object
Atomic Object
Atomic Object designs and develops applications for web, mobile, desktop, and devices. They help companies innovate and grow with custom software products that are beautiful, reliable, and easy to use. With offices in Grand Rapids, Ann Arbor, Chicago, and Raleigh-Durham, they help bring clients ideas to life. Atomic Object is also one of the best places to work in Ann Arbor. They have phenomenal benefits like paid professional development opportunities, employee ownership and cash profit sharing, a sustainable working pace and workplace flexibility, and a culture that values thoughtfulness, hard work, collaboration, respect, and belonging. There, everyone can be their genuine self. No wonder employee turnover is really low. Working at Atomic Object goes beyond competitive salary to being a place of mutual respect that values mastery, autonomy, and purpose for every employee.
Nickels
Nickels is a fintech startup that leverages behavioral science to help financial institutions support their consumers' credit card health and unlock new revenue opportunities in the process. The company recently raised $4 million to tackle the $116 billion credit card debt issue. The company is small but mighty, looking to double its team. The company is mission-driven, values transparency, is team-oriented and offers many opportunities for growth. With friendly folks, remote flexibility, and the opportunity to make a real impact, Nickels is one of the best places to work in Ann Arbor.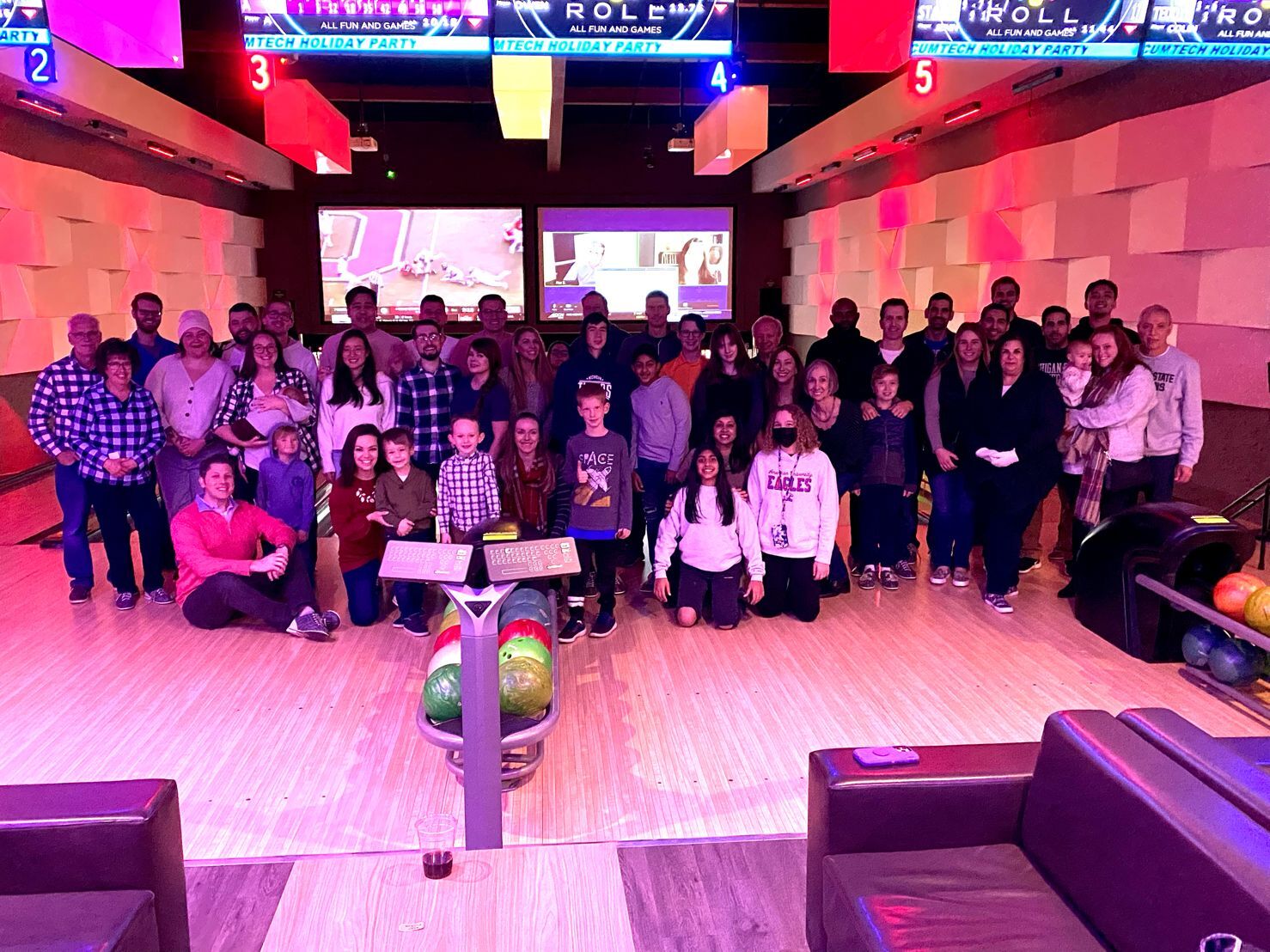 Best places to work in Ann Arbor: AccumTech
AccumTech
Accumulation Technologies was founded to assist insurance carriers, PBMs, and TPAs to translate and integrate claims data between multiple vendors. This Ann Arbor-area company has a positive culture that values and supports employees. This is really seen in their remote flexibility, flex scheduling and work-life balance. They also like to have a little fun and the free snacks are just a bonus. The AccumTech team has an opportunity to take on challenging projects in a fast-paced agile environment and play a key role in the success and growth of the company. It's a real growth opportunity with some of the best people around.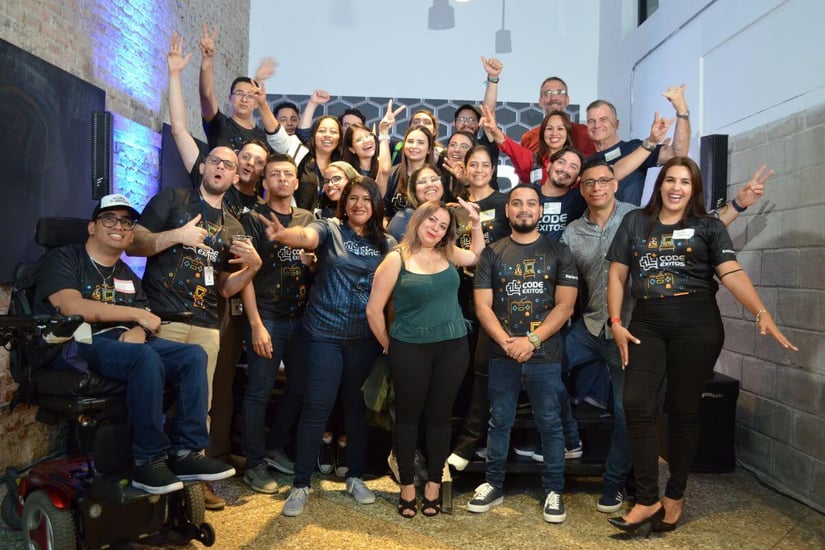 Best places to work in Ann Arbor: CODE Éxitos
CODE Éxitos
CODE Éxitos is a product studio helping entrepreneurs and innovators design, build, and launch digital products. This rising startup is a great place to work because of the opportunity it gives to developers. High autonomy makes and training and development make it a great growth opportunity for engineers to share their knowledge and ideas and learn from each other. Their diverse team is supportive and all about living "la vida plena."
NetWorks Group
NetWorks Group is an Ann Arbor startup that prides itself on providing high quality services that simplify complicated security and infrastructure issues. The company is remote-first and always focused on work-life balance, making it a great place to work. They also work hard to foster a culture that is diverse and safe, free from discrimination and harassment. Other great parts of working at NetWorks Group is the challenging work, the real impact you have, and the amazing coworkers who help you grow along the way.
Blumira
Blumira is a growing Ann Arbor cybersecurity startup. Their automated threat detection and response platform eliminates the need for a team of security experts in order for smaller businesses to be secure. As they democratize security, Blumira employees enjoy great salaries and stock equity plans, unlimited PTO, and a flexible work environment that supports working from home with a monthly stipend.
blueflite
Based in Brighton, blueflite is a B2B tech company developing a world-class platform for aerial delivery of industrial cargo for the energy industry. Long story short, the company is building drone technology to create a city of the future. As a small team in growth mode, everyone on the Blueflite team is an initiator, eager to acquire new skills, and take ownership of their projects. That also means there's a lot of freedom and responsibility, and everyone works in a flat hierarchy. Leadership appreciates output and performance over status.
DaySmart
Founded in Ann Arbor, DaySmart is a tech company that provides businesses with innovative, easy to use applications to seamlessly serve their clients and help them grow. DaySmart is also helping its employees grow by offering amazing work opportunities. The average tenure of their employees is over 7 years, so they must be doing something right! Their work environment is collaborative, productive, and respectful. Some positions are also open to remote work.
DocNetwork
DocNetwork is an Ann Arbor tech company that provides innovative health and safety solutions to children's organizations like camps, schools, and clubs. Founded by a pediatrician, DocNetwork is on a mission to help kids be safe when they're away from home. The team at DocNetwork enjoys a fun environment, flexibility and work-life balance, personal learning and development budgets, and more.
Genomenon
Ann Arbor startup Genomenon uses AI to organize the world's genomic knowledge and make it accessible to doctors and clinicians. The company recently raised $20 million in Series B funding and has been steadily growing, always remaining focused on their vision to save and improve lives. It's a great place to work in Ann Arbor because of their modern technology, flexibility, exceptional leadership and passionate team.
Nutshell
Founded in 2010, Nutshell is a successful CRM company helping businesses become more efficient and grow their revenue. The company was recently acquired by WebFX and are joining forces to further their shared mission to grow revenue for B2B businesses by improving marketing, sales, and technology. The company has a supportive culture with a supportive, empathetic team. They enjoy great work-life balance and close relationships with each other. They also have good flexibility with working from home and competitive pay.
Duo Security
Duo Security, one of the most successful startups in Ann Arbor, is consistently ranked one of the best places to work. The company was acquired by Cisco, so it has the stability of an established tech company, with the culture and innovation of a startup. Duo has progressive benefits and is focused on hiring through a culture contribution lens.
ArborMetrix
ArborMetrix is a tech company made up of data science, technology, informatics, and healthcare experts who transform real-world data into real-world improvement. Their team is values- and mission-driven and find strength in trust, collaboration and diversity. ArborMetrix also offers competitive salaries, paid parental leave, mentorship opportunities, and generous PTO and company holidays.
FrieghtVerify
Based in Ann Arbor, FreightVerify is a SaaS company that provides a real-time visibility platform for complex supply chains. Their technology is industry- and geography-agnostic, helping companies all over the world. It's also a top workplace in Ann Arbor — management is understanding and provides many opportunities for learning and development.
Kumanu
Kumanu is an Ann Arbor tech company revolutionizing employee wellness by delivering customized, full-service solutions for leveling up (or replacing) employers' current wellbeing platforms. Kumanu centers on the root causes that produce authentic experiences and address the Personal, Social, and Organizational Determinants of Health. It's only natural that employee wellness is at the heart of Kumanu's culture. Supportive coworkers, meaningful work, great benefits are just a few things that make it a great place to work in Ann Arbor. Other perks include great leadership, mentorship opportunities, a friendly environment, and the chance to work on a variety of projects and grow your career.
Explore More Best Places to Work in 2023
Best Places to Work in Chicago in 2023
Best Places to Work in Cincinnati in 2023
Best Places to Work in Cleveland in 2023
Best Places to Work in Columbus in 2023
Best Places to Work in Detroit in 2023
Best Places to Work in the Midwest in 2023