With the rise of remote work becoming more and more common, even at coastal tech giants like Facebook and Twitter, people are looking at the Midwest in a whole new light.
We've known it's a great place to be. That's why we're here, doing what we do—helping talented folks in the Midwest find stellar places to work.
As companies move to more remote structures, people are moving out of cities and looking for great places to live. There are so many benefits to living in the Midwest, so we're here to share with you why we love it so much—and why we think you will too.


Why the Midwest is a great place to work and live
1. Midwest Tech Hubs are booming—and so can your career
With the rise of successful startups across the Midwest—think Duo Security, The Mom Project, Argo AI, Cameo—Midwest cities are becoming vibrant tech hubs. There's been a lot of job growth in the tech sector, and many startups are hiring in the Midwest. While there may not be as many startups here as the Bay Area, that's actually a good thing. As our friend Brian Hough at Beam Dental said, this gives talented folks an opportunity to shine and really kick start their careers. LinkedIn seems to think so, too—out of the the best 15 U.S. cities for launching your career, the top 9 were all in the Midwest.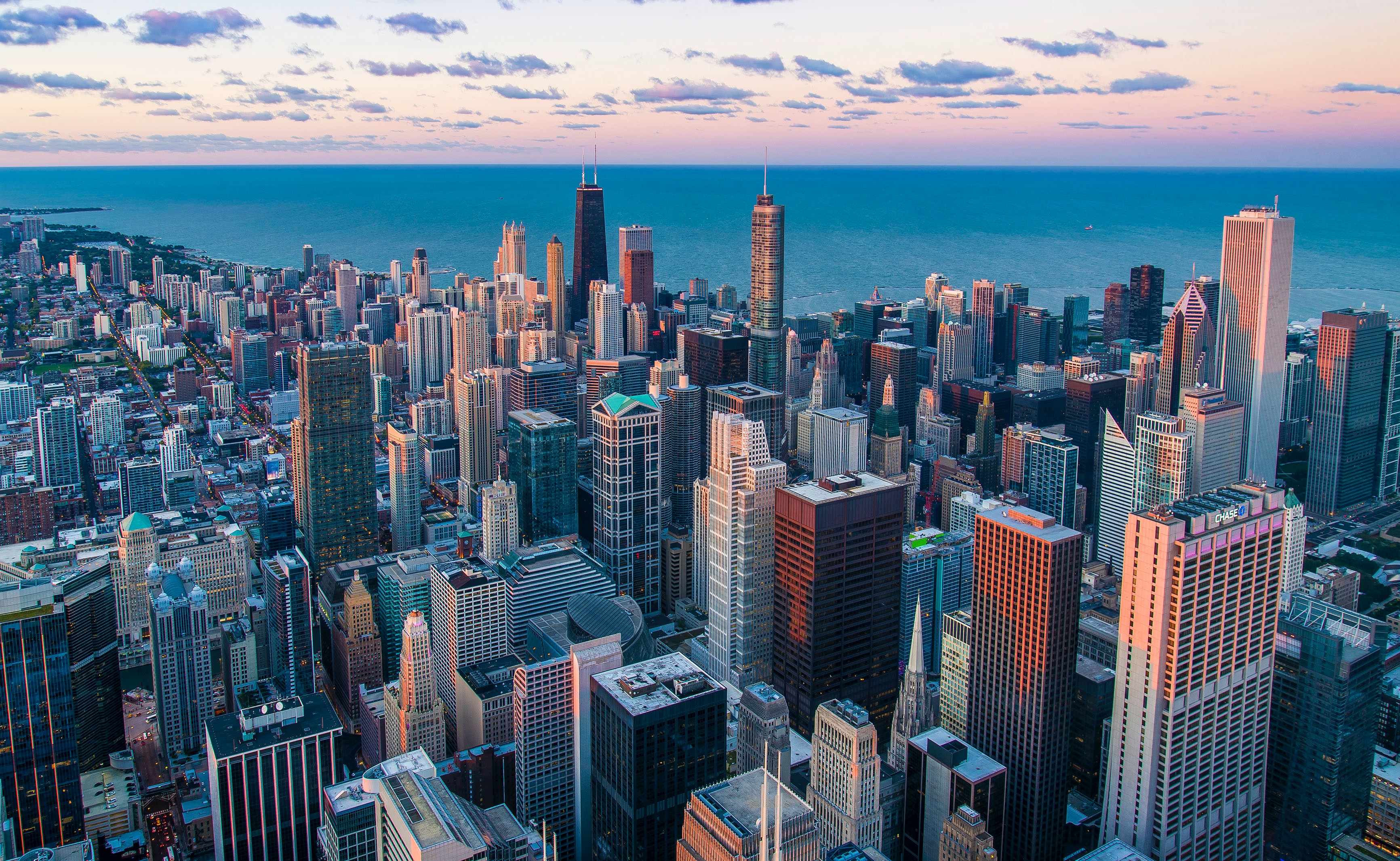 2. The region is home to top, innovative startups
Let's dive into what we just talked about a little more. Tech hubs are full of top tech startups, and the Midwest has both. For a long time there's been this myth that nothing goes on in (or comes out of) the Midwest (other than corn). That's just not true. There are plenty of top-tier tech startups hiring for the best jobs in the Midwest. Take autonomous car company Argo AI in Pittsburgh for example. They've been making huge headlines this year for their partnerships with Ford and Volkswagen. Duo Security in Ann Arbor, Michigan, was acquired by Cisco in 2018 for $2.34 billion. Whoa. The net-net: there are innovative startups here that are 100% worth watching and working for. Check out some more of the best companies to work at in the Midwest.
Psst. Want more news like that sent straight to your inbox? We got you covered. Get the newsletter and stay up to date.


3. Big cities, big fun
These cities not only are home to top startups, but they're also home to a lot of really fun things to do. Take Chicago for example. Chicago is one of the biggest cities in the U.S. yet still holds that Midwestern sense of community. They have all the amenities of a giant city—world class art museums, theaters, restaurants, and more. Fun fact: Detroit's theater district is the second largest in the world, second only to New York.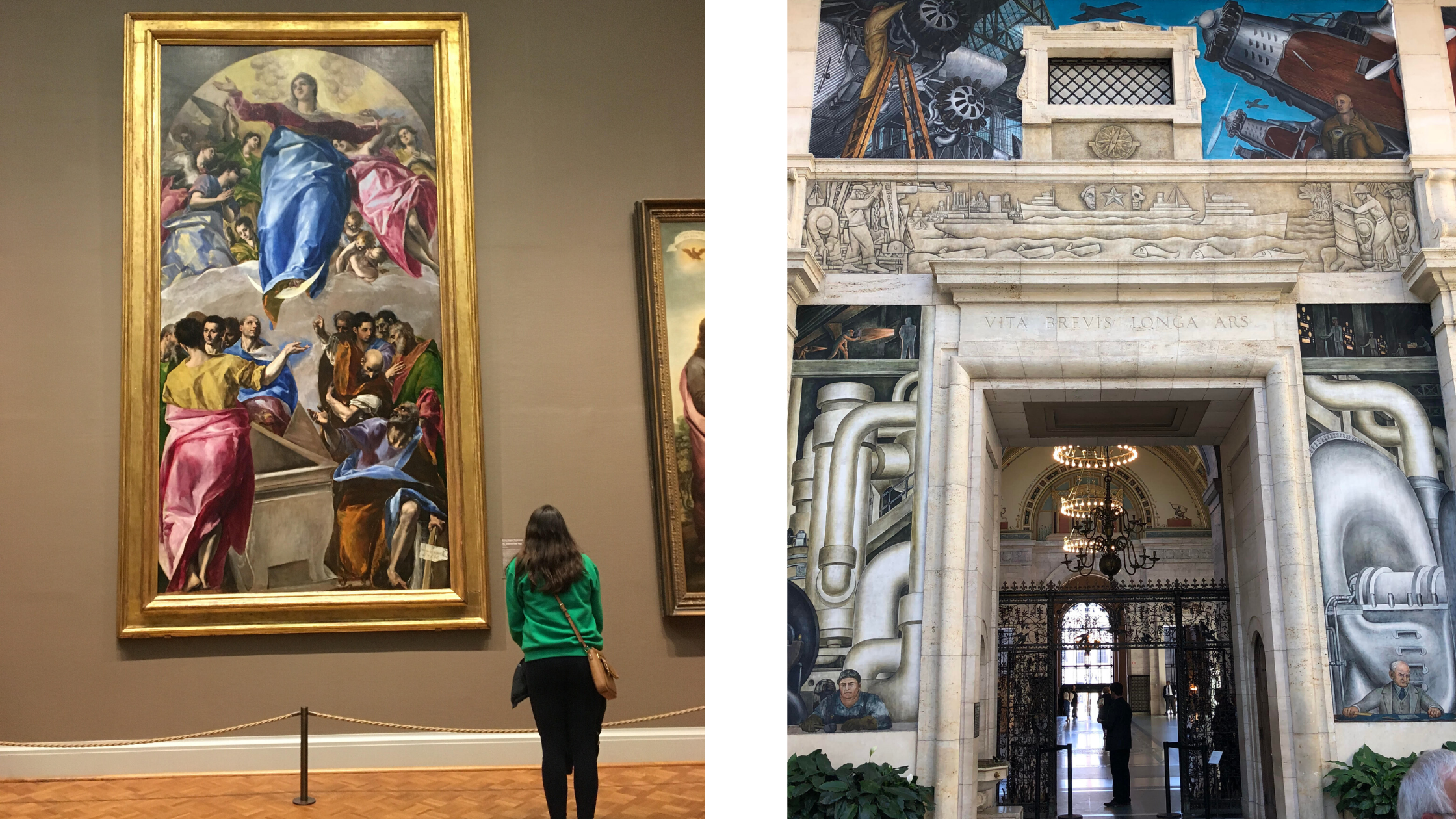 I love me an El Greco painting, pictured left at the Chicago Institute of Arts. On the right is just a small portion of the famous Diego Rivera murals at the Detroit Institute of Arts.


4. There's lots of breathing room if that's your vibe
So you're not into that city life. No worries. You can definitely spread out in the Midwest. Unlike congested metropolitan areas like New York and Los Angeles, you can have a slice of land if you'd prefer some breathing room—space for your dogs or chickens, or the perfect spot to watch a really nice Midwest sunset.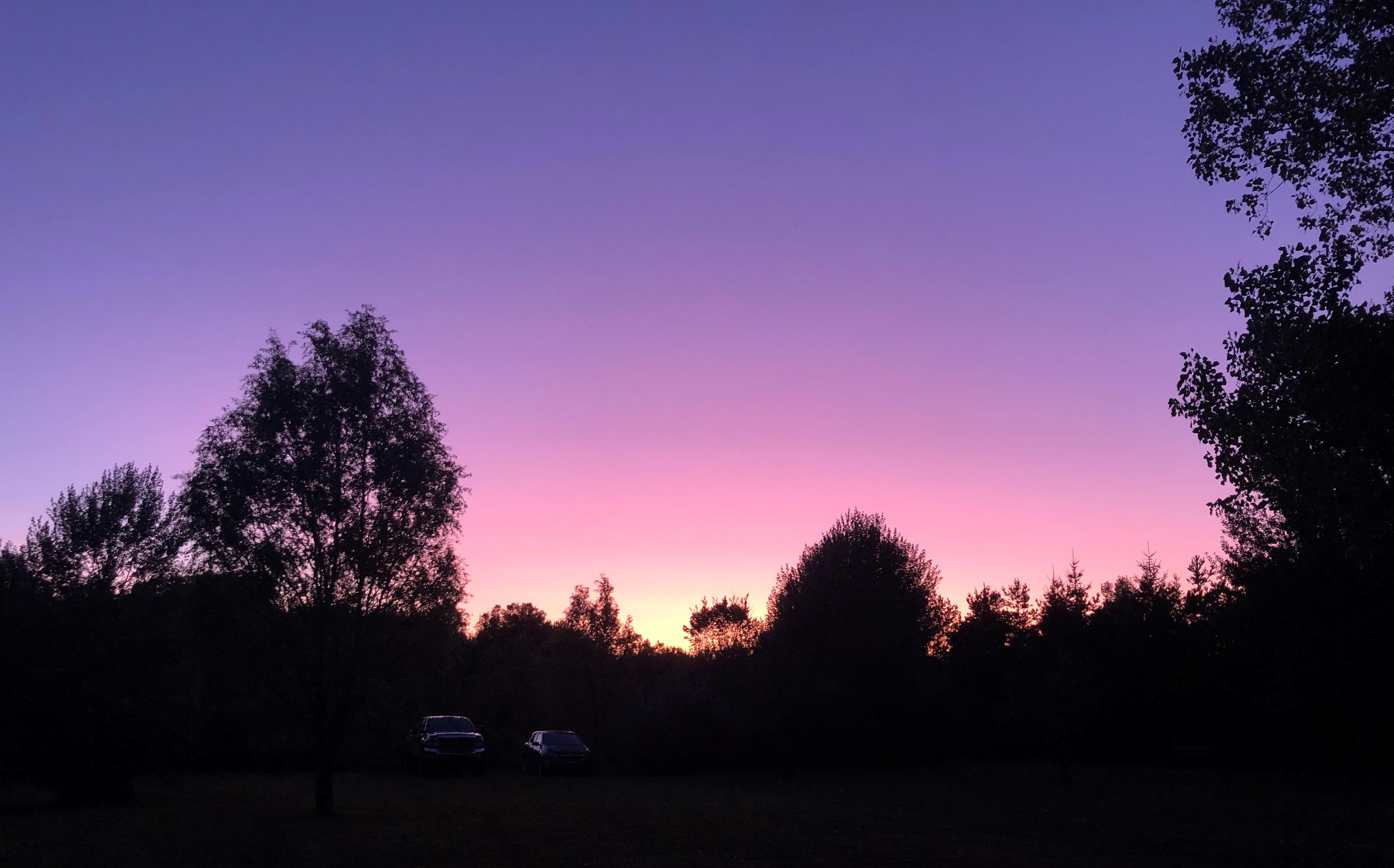 This could be your backyard. It's actually my cousin's backyard, but it could be yours.


5. It's actually affordable to live here
Whether you're living in the city or spreading out on acres of land, you can be certain that it's not going to cost you an arm and leg like it would out in Silicon Valley or New York City, which is the third most expensive city in the U.S. Out here, cost of living is pretty low. In New York, the median rent for an apartment in the city is $5,102 a month. Holy smokes. The median cost for a home is $2.2 million. Now, in Indianapolis, the median apartment rent is only $1,072 and the median home price is $264,195. In Cincinnati, home prices are about the same, but the rent is even cheaper with a median cost of $968 a month. Phew, those numbers sound much better for my wallet. Where do I sign?

6. You get more bang for your hard-earned bucks
Okay, so you might be thinking, Well, if it costs so much less to live there, I'd probably be making a lot less too. Not necessarily. Tech salaries in the Midwest are still really competitive, and while at first glance they may not seem as glamorous as Bay Area salaries, they'll take you a lot farther than what you'd make on the coast. Let's look at San Fran, shall we? The average salary for a software engineer is about $115,822. That sounds like a lot, right? Truth is, out on the coast, that kind of salary isn't going to get you that far. In Chicago, the average software engineer is making $82,097, which is still a really competitive salary that allows for a great quality of life. So great actually, that you'd need to make $134,763 to have the same standard of living. Too bad you'd be making about $20k less than that. The net-net: your salary takes you a lot farther in the Midwest than it would on the coast.


7. We're community oriented—and healthier for it
Remember the whole "big cities that still maintain their Midwestern sense of community" or something like that? That community aspect is really important in the Midwest, and one of the reasons it's such a special place to be. Here, tight-knit communities help people feel like they belong. With loneliness on the rise in America (especially after COVID-19 imposed a nationwide quarantine), it's critical that people find other people and spend time with them. It's good for your soul and your health.
Plus, people really are just nice here. The University of Cambridge released a 2013 study that assessed the personality traits of more than 1.5 million people. They found that the personalities of Midwesterners had "moderately high levels of extraversion, agreeableness, and conscientiousness." So come on over, let's be friends!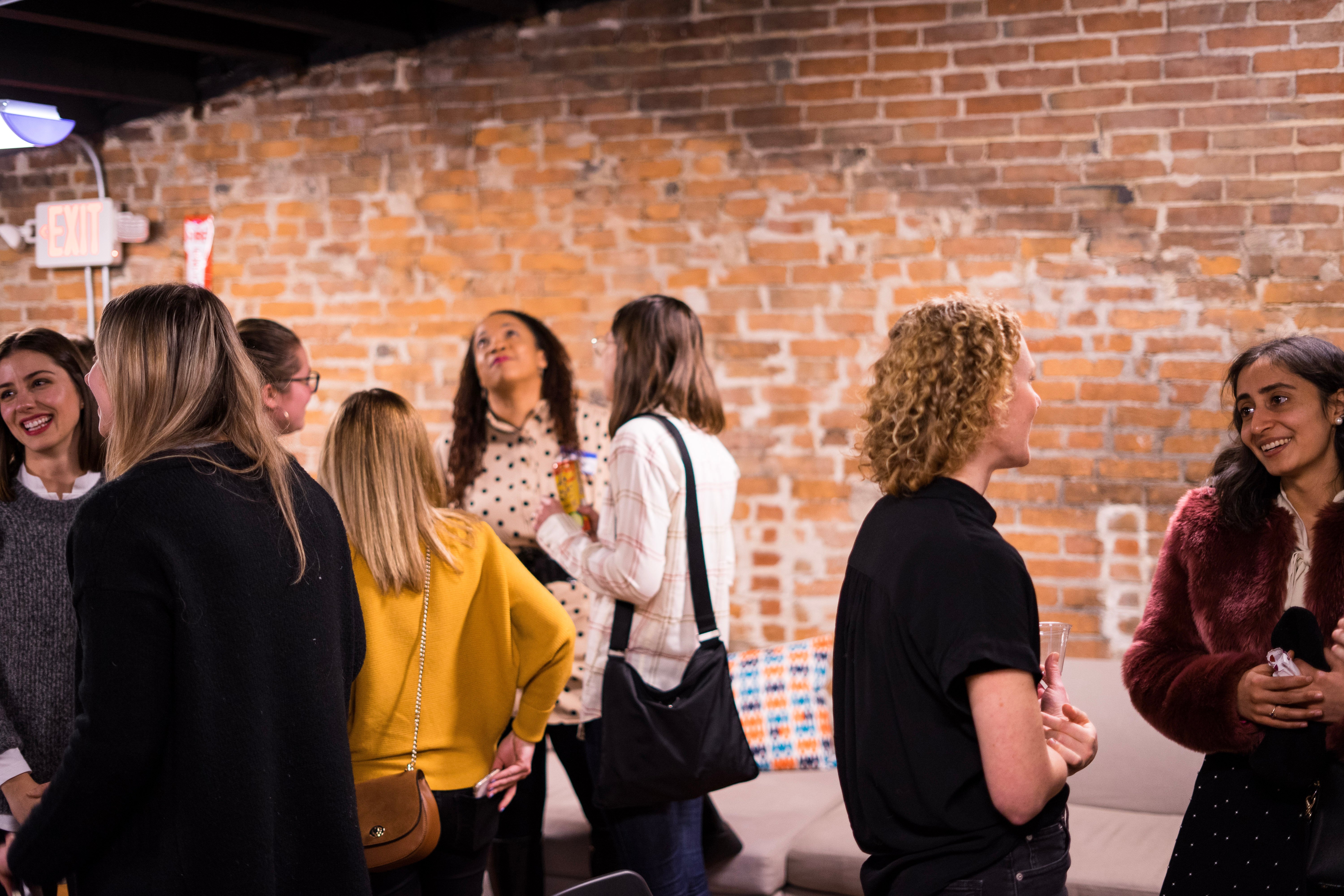 Ann Arbor's Shine & Rise fosters community among business women in tech


8. The Midwest is less stressed
Earlier this year, WalletHub released data on the most and least stressed states. Wisconsin came in as the 42nd most stressed state, Iowa 47th, and Minnesota 50th. Laid back lifestyles, affordability, sense of community—these could all be factors in the relatively low level of stress for Midwesterners.


Convinced the Midwest is the place to be? Find your dream job here.