You may not have heard of them, but they're the company behind some of the country's biggest advice outlets.
Headquartered just south of Charlotte, NC with offices around the world, Red Ventures owns and operates more than 30 trusted brands, including Healthline, CNET, Bankrate, Lonely Planet, and Best Colleges. With over 4,500 employees and more readers than BuzzFeed or Vox, Red Ventures is the media giant you've never heard of helping people discover and decide.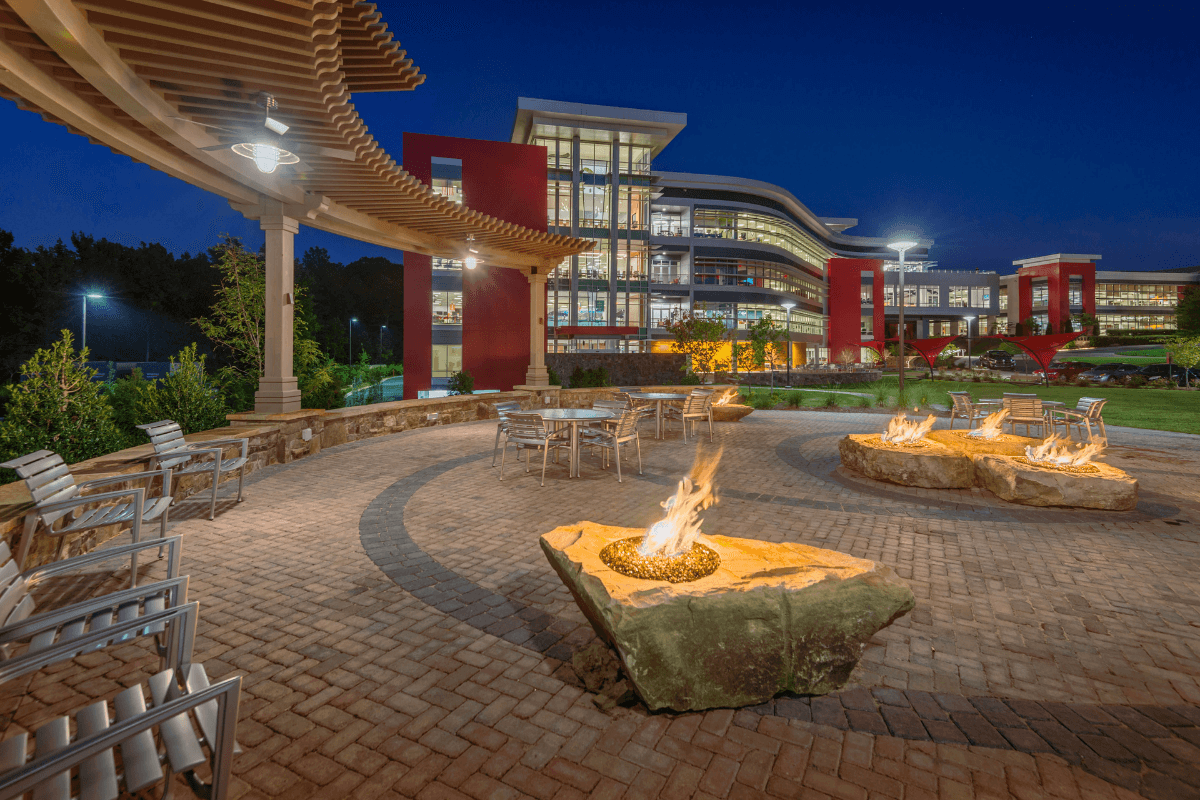 Red Ventures HQ
The company was founded in 2000 by Dan Feldstein and Ric Elias, who has quietly become one of the country's most powerful media moguls. You may know Ric from his TED Talk, "3 Things I Learned When My Plane Crashed." Ric had a front row seat on US Airways Flight 1549 which made an emergency landing on the Hudson River in 2009.
After the near-death experience, Ric was determined to remake his life. He founded a pair of nonprofits that give opportunities to those in need: Golden Door Scholars, a college scholarship program for undocumented immigrants, and Road to Hire. His mission to do good carried over into his company, Red Ventures. And what Red Ventures does hinges on a basic premise: connecting with readers by providing trusted information relevant to their lives.
Over the years and with the backing of key investors, Red Ventures picked up trusted media brands that were struggling to compete in the shifting digital world of cookies and invasive advertising, including the likes of Bankrate, a personal finance site that helps people compare products and navigate life's biggest financial moments, and global technology brand CNET.
Red Ventures is at the forefront of this shift in the media industry toward what's called "intent-based media." That refers to specialist sites that attract people who already have the intent to buy something (tech, travel, health, education, etc.) and the process of guiding them through that decision.
Ric said Red Ventures has a "nonnegotiable line" when it comes to the editorial independence of their sites; they're not afraid to be critical of their business partners to help their readers make informed decisions.
"Brand and trust are at the core of everything that we do," Courtney Jeffus told The New York Times. Courtney is president of the company's financial services division, which includes Bankrate, Sage Mortgage, and CreditCards.com. "If you lose brand trust, then you don't have a business."
At the heart of it all, right next to trust, is opportunity. The New York Times suggests Red Ventures can challenge the dominance of Amazon and an opportunity for independent media companies to compete and provide helpful information.
"We're going to have a chance to be an alternative to the big walled gardens," Ric told The New York Times. "This is a plane that just got some altitude."
Working at Red Ventures
Unlike the newsrooms of the past, Red Ventures is home to a large, tech-centered campus just south of Charlotte with teams of writers, engineers, creatives, product developers, and more.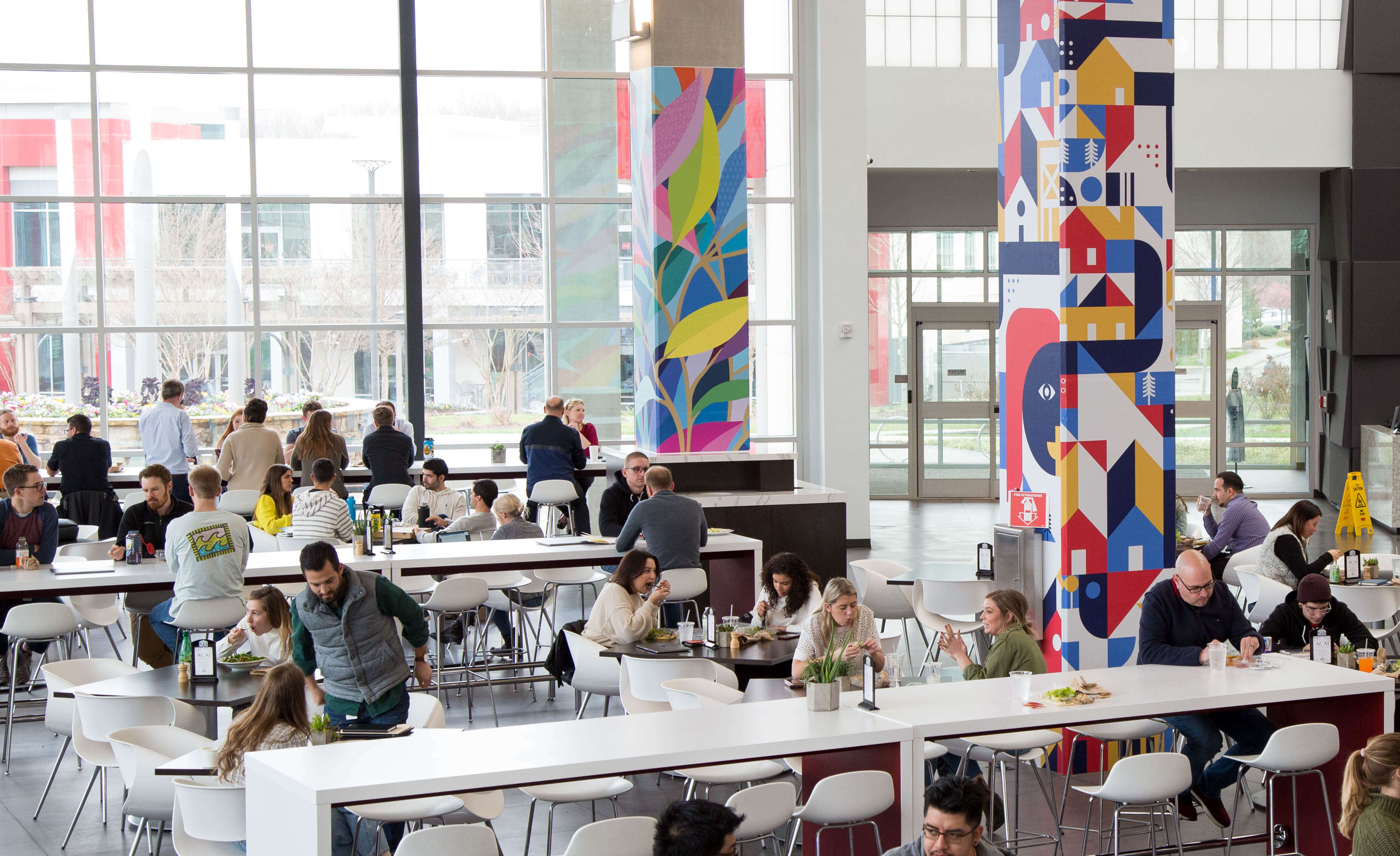 They have hubs around the world, including Detroit, Atlanta, San Francisco, Sao Paulo and London. They are now working remotely and continuing to hire folks outside of these hubs.
Like many companies, Red Ventures switched to remote work during the pandemic and expects to launch a new hybrid model in 2022. The team embraces remote work where it makes sense for individuals and teams but still leans into in-office collaboration when possible and beneficial.
So if you choose to be in a hub and take advantage of their phenomenal office space, you won't regret it. In Detroit, the office has free breakfasts on Mondays, a foosball table, happy hours, and more. At their Charlotte HQ, a Google-esque campus, there's a full-size basketball court, state-of-the-art Learning & Development Center, subsidized lunches and gourmet cafes . . . but those are just some of the office perks.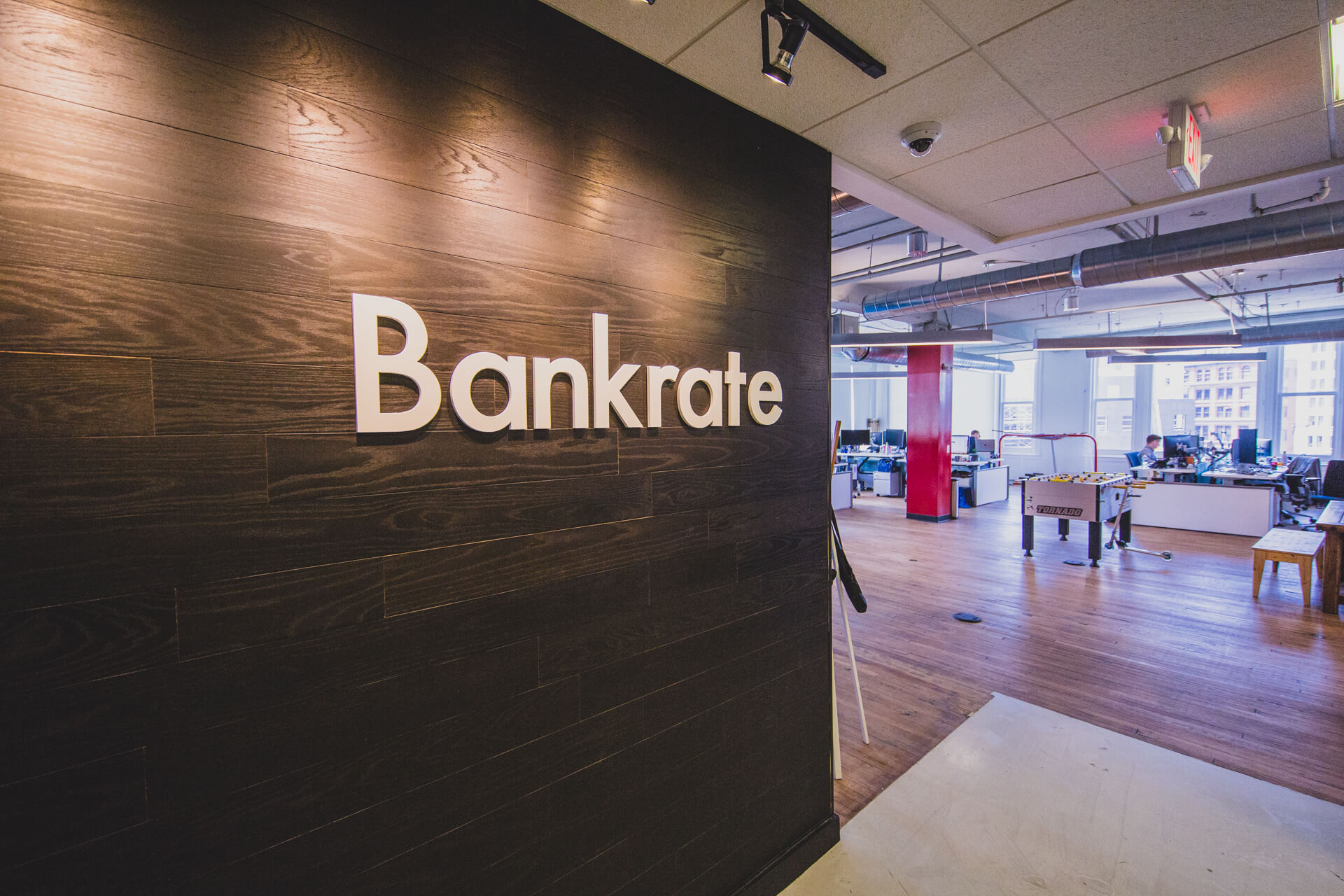 RV's Bankrate office in Detroit
The real perks of the job lie within the people and the opportunities.
"We're impacting people at a really large scale and helping them navigate life's most important decisions: finding a doctor, picking a college, investing their money better, getting a mortgage… And we're helping them gain confidence," Alex Altman, Director of Content Design for RV Financial Services, told Purpose Jobs.
What's even better is that the leadership team has created an environment where everyone can work towards this mission. Everyone is invited to be themselves, work autonomously, and contribute to the company outside of their core responsibilities (like leading one of their many Employee Resource Groups, for example). No micromanaging here.
That's not to say your team will leave you high and dry. It's actually quite the opposite. Red Ventures is very team-oriented and has a culture that celebrates collaboration and inclusion.


Red Ventures also prioritizes investing in employees and encourages people to grow and learn new skills.
"I think the most exciting part about my job is getting to know engineers and understanding what their career goals and aspirations are and getting to link individual goals to corporate goals," said April Gibson-Fulton, Director of Engineering. "It's exciting to see people excel in new roles here."
Red Ventures is currently hiring for their growing team. Want to be a part of this mission-driven media company? Check out their open engineering roles and apply now.