If you've bought a house, you know the process is complicated, tedious and often difficult. And in today's market, it's even worse.
From determining if you even can buy a house to securing a loan, to finding the right real estate agent and of course, finding the right house, there are so many confusing steps along the way.
But one fintech company is on a mission to help everyone through complex moments like this.
Whether you're buying a house, a car, installing solar panels or renovating your house, Rocket Companies® is creating certainty in life's most complex moments so that people can live their dream.
If it sounds like a simple mission, that's the point.
"We have a saying at Rocket: simplicity is genius," said Josh Zook, Chief Technology Officer at Rocket Mortgage.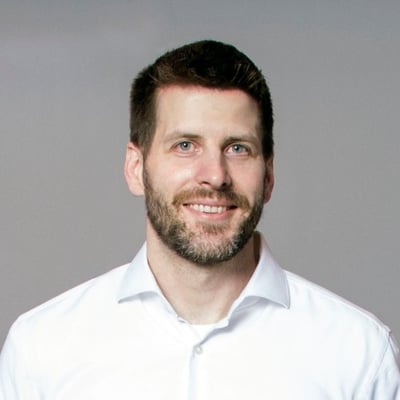 "Our technology and the solutions we're working on really fit into this mission because there's a lot of technology that goes into these complex moments of life, like buying or selling a home, or buying a car."
While many fintech companies are just getting started, Rocket's history is rooted in providing clients with simple online solutions.
In 1985, Dan Gilbert founded Rocket Mortgage®, which was then known as Rock Financial. It was a brick-and-mortar mortgage company that soon grew into a revolutionary idea.
In 1996, before the Internet was widely used, Dan invented "Mortgage In A Box." A client would fill out a mortgage application at home and then send it back to Rock Financial. It removed the need to come into an office, which was revolutionary for those pre-internet days. When the dot-com boom hit, Dan committed whatever resources were needed to bring the mortgage process online. Now named Rocket Mortgage, the company was an early pioneer in digital mortgages. And it continues to pave the way for fintech innovation.
"This new era of the Rocket platform goes back to the roots of Dan Gilbert and when we were Rock Financial, the first online mortgage lender," Josh said. "That carried from Rock Financial into Quicken Loans, then Rocket Mortgage, and now this new Rocket ecosystem that includes Rocket AutoSM, Rocket HomesSM, Rocket LoansSM and Rocket SolarSM."


The Rocket Platform: A One-Stop Shop For Finance
As Rocket continues to evolve from the first online mortgage lender to this robust fintech platform, the company has grown both in technology, solutions and headcount.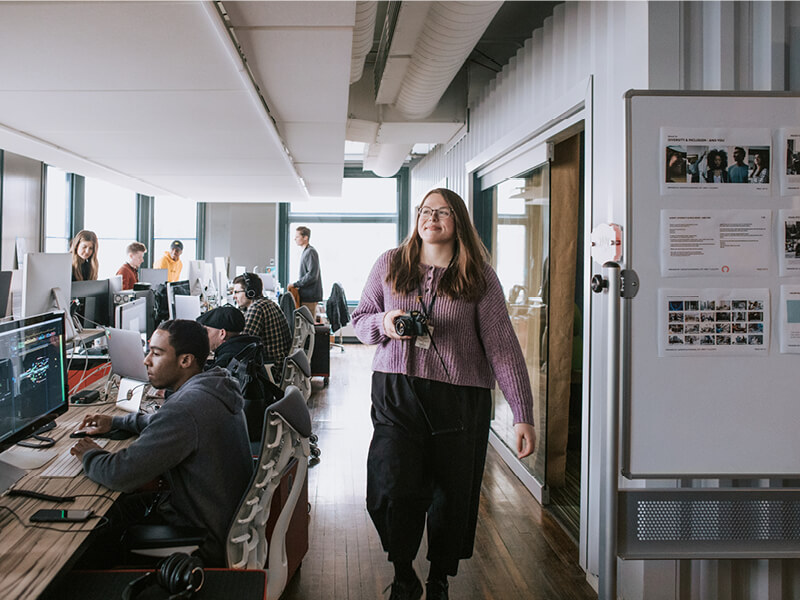 Josh, who has been with Rocket for 10 years, recalls a major milestone for the brand: its 2015 Super Bowl commercial debut that launched Rocket Mortgage to the world.
"That was such an awesome and amazing experience from a technology standpoint because it's not every day that you have the opportunity to work on technology where all of a sudden millions of people are coming into your site to see it," Josh said.
At the same time, there were some challenges around that moment. As you scale from thousands to millions of users, how do you scale a platform that's meant to be simple? How do you scale simplicity, both from an organizational standpoint and a product and experience standpoint?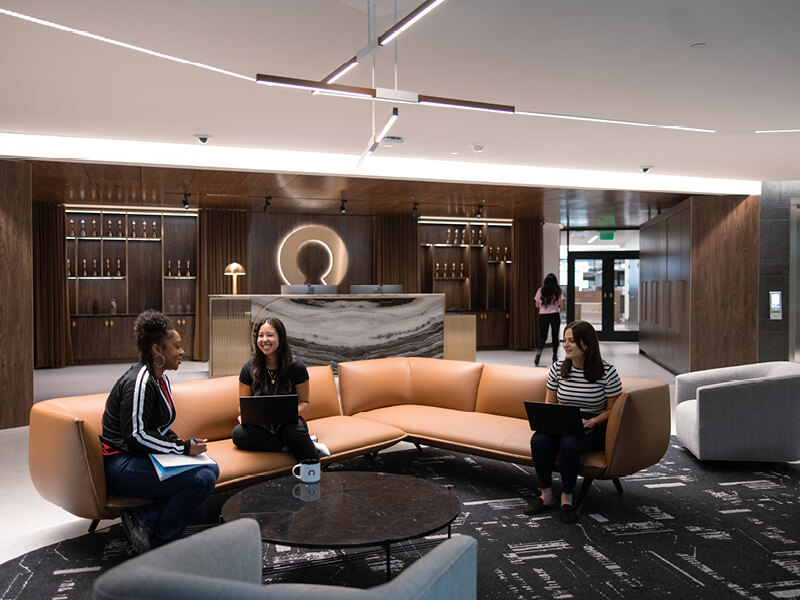 "Simplicity is genius, but simplicity is also really hard," Josh said. "But it's also a really fun challenge to work on."
For Rocket, its radically simple fintech platform helps people with all kinds of financial moments: personal loans, buying a home, working with a real estate agent, working with a lending agent, electronically closing, getting solar for your home, buying a car and more.
Additionally, in 2021 Rocket Companies acquired Truebill to help the company take an even more holistic approach to finance by adding personal finance tools to the platform.
"When we talk about personal finance, we're talking about the very first dollar that someone saves and how it's managed and saved throughout a lifetime," Josh said. "It's about reaching the different goals you want to achieve in your life and retiring how you want to retire."
In addition to financial saving tools, Rocket also helps people improve their financial literacy. Through articles and technology tools, Rocket educates and provides clients with the information they need to make great financial decisions. They help answer questions like these: How do I build up my credit? Do I even want to purchase a home? How do I know I'm ready for this next step? How do I navigate this crazy market?
"Truebill really is a natural piece of the puzzle for our mission. It ties into all of our Rocket offerings because it helps you manage your personal finances so that you can build toward these major, complex financial moments in your life," said Josh.
And with a hot housing market, rising interest rates and inflation, financial tools like these are more important than ever.
"That's one of the things I'm most proud of — when things get hard, that's when Rocket really shines. We're helping people navigate these difficult times," Josh said.
Shaping The Future of Fintech With Rocket Companies
At Rocket Companies, "Simplicity is genius" isn't just a saying, it's an ISM that guides all decisions. If you're unfamiliar with Rocket's ISMs, they're the 20 philosophies that drive decisions, behaviors and their culture at Rocket (check out more about them here).
Always raising our level of awareness. The inches we need are everywhere around us. We are the "they." These are just a few ISMs that the company lives by.
There's a common thread throughout the ISMs, but for the Engineering team, what really resonates with them is being obsessed with finding a better way.
"One of the things I love about it is that it challenges the status quo. So many companies get comfortable with their status quo and fail to innovate, and then fail to succeed," Josh said. "Being obsessed with finding a better way means looking for innovation, ways to solve challenges or find even better solutions to problems that you thought you solved. It's about continuous improvement and being able to learn from success and failure — to inspect and adapt."
As the Engineering team continues to grow, Josh said that recruiters are looking for two important factors when reviewing candidates:
1. Attitude
2. Aptitude
Of course, there are nuances within each role, but from an engineering perspective, at the root of it is creativity and innovation, which starts with curiosity.
"Are you curious? How do you look at these complex problems? And how do you break it down to simple solutions? These are the things we're looking at, not how well you can whiteboard a problem," Josh said. "It's really about the problem-solving process. So much of what you do as an engineer happens in your head, not on the keyboard. It's about how you think about those problems and translate them into something the computer can understand."
As the team continues to grow, Josh said it all goes back to continuous improvement, breaking down the status quo and helping clients navigate those complex moments in life.
"It's not always easy. It's hard to scale something simple and great. It's about remaining great, evolving, innovating and moving forward," Josh said.
Another key part of the growth at Rocket Companies — both on the Engineering team and company-wide — is diversity, equity, and inclusion.
"At Rocket Companies, it's more than just talk. It's a priority that we put action behind. When we talk about being an innovative and successful team, diversity is a key part of that," Josh said.
So how do they do it? Rocket invests heavily in talent from all kinds of avenues: internship programs, partnerships with HBCUs and Experience IT, a program where Detroit-area businesses invest in building tech talent through bootcamps that break down barriers for those who didn't have access to a traditional 4-year degree.
To make sure Rocket team members find belonging and inclusion on the team, Josh said the robust mentorship program plays a huge role. No one leaves a team member confused or stuck figuring out something by themselves. The team makes sure everyone is set up for success regardless of their role.
Josh also said that Rocket places a big emphasis on the team.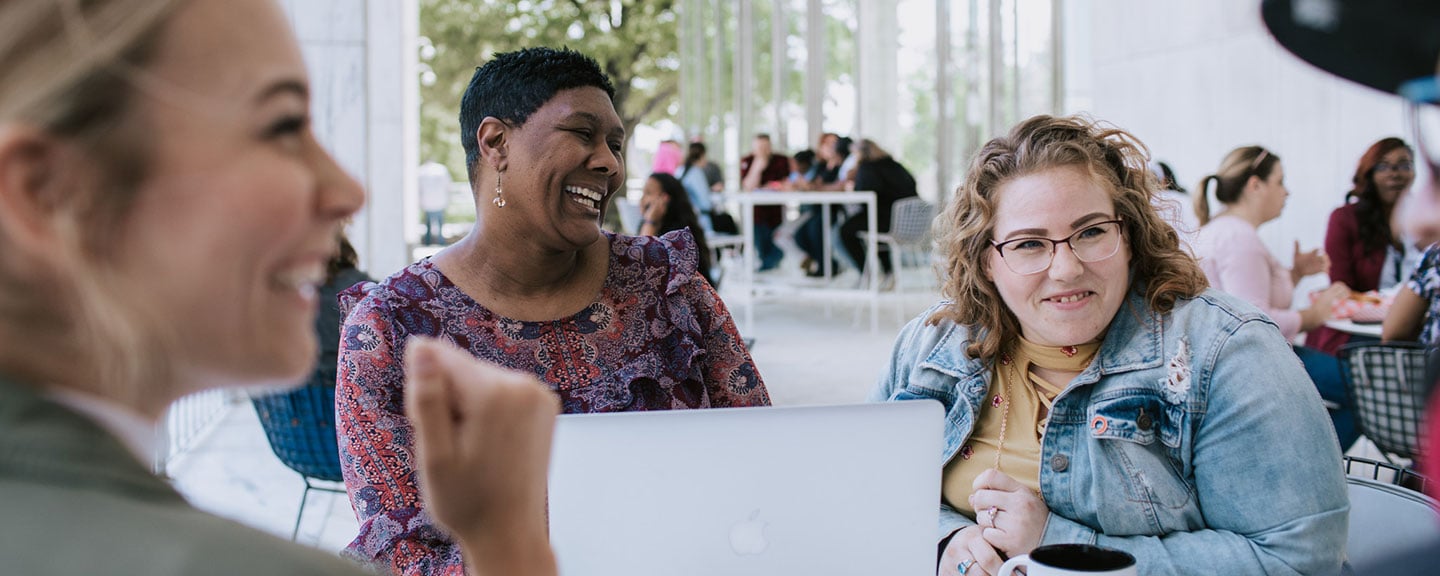 "This is a team sport," Josh said. "We operate as a team, not as individuals, and that brings everyone together in the communities we build across the company."
Through agile methodologies, Team Member Resource Networks and opportunities for volunteering, team members at Rocket come together to collaborate, innovate and be a part of something bigger than themselves. That's why Rocket is at the intersection of impact and innovation.
"Whether it's coaching robotics or teaching STEM, so much of the focus is on supporting our community in Detroit," he said.
While the company continues to hire remotely, Detroit and their additional locations (Cleveland, Phoenix and Charlotte) remain at the heart of the company. Plus, the offices are pretty incredible.
"Our workspace is awesome and facilitates a collaborative nature," Josh said. "But whether you're in the office or hybrid, it's a great experience."
Plus, watching the Detroit Tigers or the Cleveland Cavaliers play is a fun perk, too.
But what's the best perk of all? The opportunity.
There's a reason why people like Josh and Dan Ngoyi (Senior Vice President of Strategic Operations at Rock Connections) have been within Rocket Companies for a decade.
The opportunity to grow at Rocket is unparalleled. With dedicated training teams, mentorship, hackathon events like Hack Week (a week carved out for teams to work, undirected, on experiments), conferences and more, there's so much room for growth within and across their companies.
"There's so much mobility across teams, products and mission. There really is something for everyone to help grow their careers," Josh said. "There are so many opportunities because Rocket is so much larger than a mortgage company."
If you're interested in being a part of the team at Rocket Companies and helping shape the future of fintech, explore and apply for open positions at MyRocketCareer.com.