When I started at Rocket Companies – then Quicken Loans – back in 2013, we had 4,000 team members and were quickly growing and taking market share from the big banks. Over the past nine years, we've grown to become the largest mortgage lender in America and part of Rocket Companies (NYSE: RKT) – the publicly-traded fintech company with 26,000 team members.
As the Vice President of Talent Acquisition, I've had a front-row seat to the incredible evolution and impact this company has had over the last decade. Some of the things driving our growth are our world-class teams, the innovation from across the company, our philosophies and the company's commitment to its people and communities.
As a Detroit native, it was always my goal to be part of an organization that positively impacted Detroit – one that walked the walk when it came to partnering with the city. Rocket Companies is that place.
Rocket embraces Detroit as a part of our identity, and every individual here is working toward building a world-class fintech company that cares about the community. That was, and still is, the single most important thing for me in my career. I'm proud to be a part of an organization that calls Detroit home and has a symbiotic relationship with the city. Detroit is critically important to us and has been a big driving force in our rapid and massive growth.
We're not just Rocket Mortgage. We're Rocket Companies plus an entire family of other organizations connected by our values and commitment to community.
A Brief Overview and History of Rocket Companies
In 1985, Dan Gilbert founded Rocket Mortgage, which was then known as Rock Financial. It was a brick-and-mortar mortgage company, but Dan has always had a vision to improve whatever he touched. He saw the antiquated mortgage process and wanted to make it easier with less paperwork.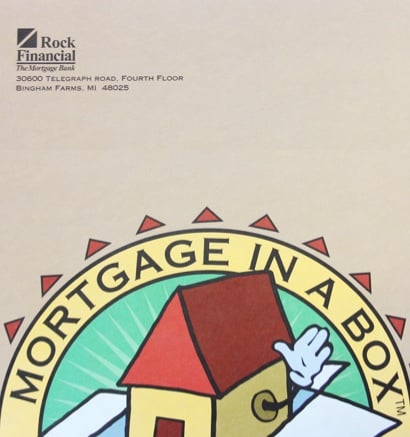 In 1996, before the Internet was widely used, Dan invented "Mortgage In A Box." A client would fill out a mortgage application at home and then send it back to Rock Financial. It removed the need to come into an office, which was revolutionary for those pre-internet days.
When the dot-com boom hit, Dan sent a company-wide email about how technology would be an integral part of the company moving forward. He said he would commit whatever resources were needed to bring the mortgage process online. Now named Rocket Mortgage, the company was an early pioneer in digital mortgages.
In 2010, we moved our headquarters to Downtown Detroit – sparking huge growth in both the company and the city. In 2015, the company introduced the Rocket Mortgage process, the first fully digital, completely online mortgage experience. In late 2021, Rocket Companies acquired Truebill to complement our fintech platform.
Now, Rocket Companies is publicly traded and operates an entire ecosystem of value-driven technology-based businesses including Rocket Mortgage, Rocket Auto and Rocket Loan.
At the core, we're all on a mission to make life's most complex moments as simple as possible. By leveraging technology, we remove the friction out of complex transactions like buying a home or a car.
In addition to that, we're part of a whole Family of Companies. Over 100 companies (Dictionary.com, StockX, GSTV, to name a few) make up this ecosystem – which is connected by Dan Gilbert's investment in them and a shared set of values, or philosophies, known as the ISMs (pronounced iz-emz). We are all a part of this ecosystem of tech-first, value-driven companies.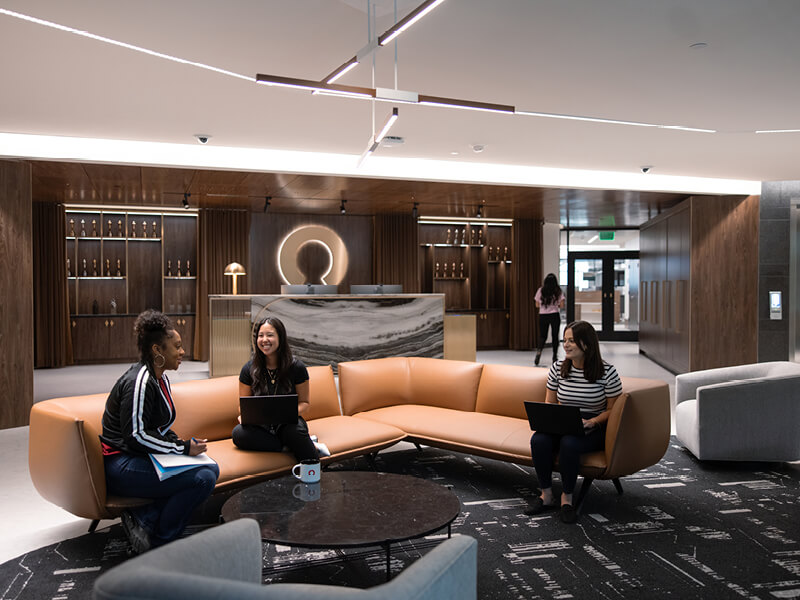 About those ISMs…
How 20 philosophies drive our decisions, behaviors and culture
I could talk about ISMs all day, but I'll keep it simple (hey, "Simplicity Is Genius" is an ISM after all.) The ISMs are a set of 20 philosophies, or sayings, that drive our decisions. More than that, it's a common language across all our organizations that allows everyone to frame decision making and outcomes from a consistent lens. Here are some of my favorites:
Simplicity Is Genius — I've already mentioned this one, but it's worth saying again. The world is complicated and complex. It's hard to make things simple but that's what we're on a mission to do with our work for our clients and our internal processes.
Always Raising Our Level Of Awareness — It's about really noticing and listening, not just to clients but to everyone. Be alert and awake. We believe in the value of a fresh perspective.
The Inches We Need Are Everywhere Around Us — The little things count! We are all empowered to find the opportunities to make an impact everywhere; one inch at a time, these inches all add up to greatness. And a key word here is "empowered." We don't have to wait for someone to tell us to do something. We reject bureaucracy and know we can all make an impact.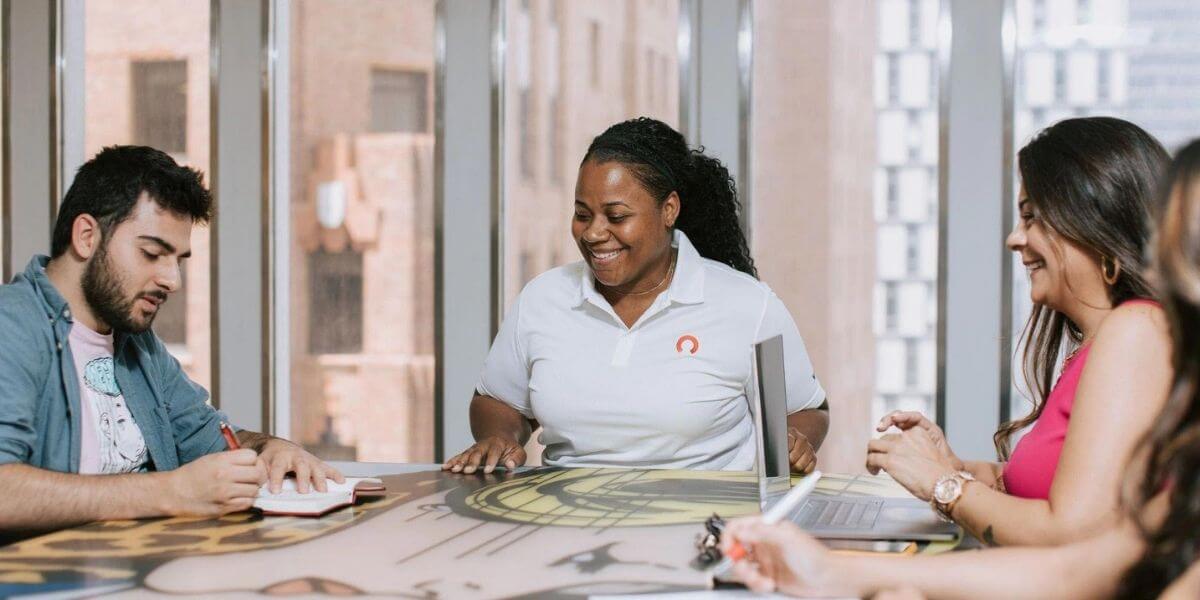 Empowerment really underpins the entire culture at Rocket. Culture is a nonnegotiable, and if I had to distill it down to three words, Rocket's culture is all about innovation, execution and empowerment.
Innovation without execution is meaningless, and execution without innovation leads to zero growth. What's equally important is creating an environment where everyone is empowered to bring their best and authentic selves to work and has the support they need to create solutions – then anything is possible.
ISMs like "It's Not About WHO Is Right; It's About WHAT Is Right" really cement our culture of empowerment, which also lends itself to a culture of inclusion.


"We Are The 'They'"
Diversity, equity and inclusion (DEI) are critical to Rocket. It's not something that's extra. It's THE thing. And it's part of our DNA, ingrained in everything we do.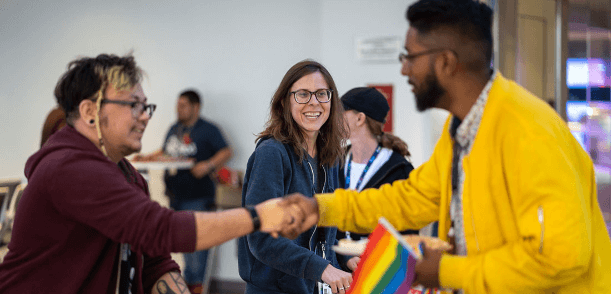 DEI is a journey. Back in 2014, there was a small group focused on DEI which met every week. Then, in 2017, we hired our first DEI director. She built a team that focuses only on our strategic and sustainable DEI plan.
You can learn more about our DEI action plan here, but it hinges on these main pillars:
1. Attracting, engaging and hiring diverse talent
2. Engaging and listening to team members
3. Auditing our leadership development process
4. Leveraging our culture and scale to lobby for systemic policy change at the local, state and national levels
5. Expanding our engagement with the Detroit Police Department to foster transparent dialog with key community stakeholders.
6. Communicating our commitment for transparency and accountability
For us, this is more than just saying "Black Lives Matter." This is how we walk the walk and live our ISMs. "We Are The 'They'" is an ISM that means we are one, and we are moving toward one common mission together.
This is how we continue to grow and build a world-class team.
And that, in turn, is how we build world-class technology products.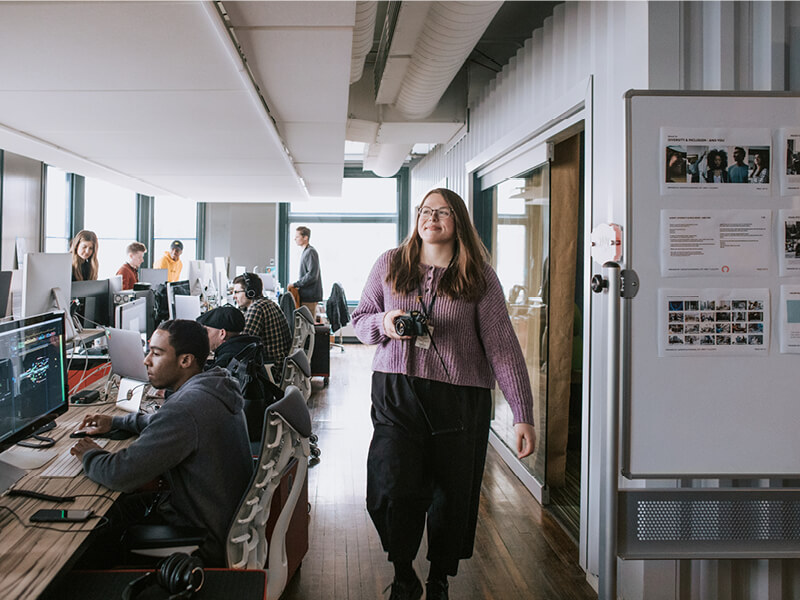 Building the Future of Fintech
We may not have always been the largest mortgage provider, but we are now. And we're only continuing to grow and create amazing technology.
I'm so excited about our platform strategy. We're on a mission to simplify complex transactions. There's so much complexity and uncertainty around buying a house or a car or getting a loan for anything. That's why we're building a platform that's a one-stop-shop for finance in people's lives, to bring the simplicity we all need.
With the acquisition of Truebill and the growth of the Rocket fintech platform, we're helping people save money, increase their financial literacy and building a premiere platform that simplifies those complex transitions and helps people understand their finances.
Rocket is in such a unique place right now. We're a 37-year-old, 26,000-person startup and every single person who joins has a chance to tangibly impact the company. There's a really healthy combination of business impact and also the impact we have in the community — it's the perfect intersection of an awesome opportunity to work at an innovative organization, be empowered to really drive change, and the chance to make an impact beyond the people you work with.
I've seen incredible growth over my nine years at Rocket. We are creating something that hasn't been seen, and I can't wait for what's next. The best is yet to come. I hope you'll join us!
If you're interested in making an impact and growing your career with an innovative, people-focused company, we'd love to meet you.
About the Author: Dan Ngoyi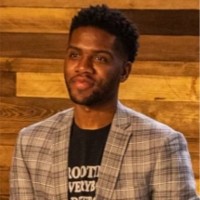 As the Vice President of Talent Acquisition, Dan Ngoyi leads talent brand, strategy and execution for 40+ organizations in the Rock Family of Companies. As a native Detroiter, Dan strongly believes that there is power in the ability to connect individuals with opportunity. 10+ years of Recruiting, Sales, Business Development and Leadership experience have taught him that personal and professional success start with the ability to engage and unlock the potential of others.
Since joining the Talent Acquisition team in 2013, Dan has had the opportunity to hire some of the best Sales, Technology, Executive and University candidates and develop some of the best recruiting talent in the nation!