SHARE Mobility, a Columbus-based provider of Mobility-as-a-Service solutions, has raised $12 million in a Series A fundraise to help make commuter benefits "as common as healthcare."
Founded in 2017, SHARE serves private enterprises, government and transit agencies aiming to improve the efficiency of service and non-profit agencies looking to connect their clients to opportunity. SHARE says demand for its services is up as employers struggle to fill job openings and commuters deal with record-high gas prices. The company has doubled staff over the past year to 36 and now operates in 11 states.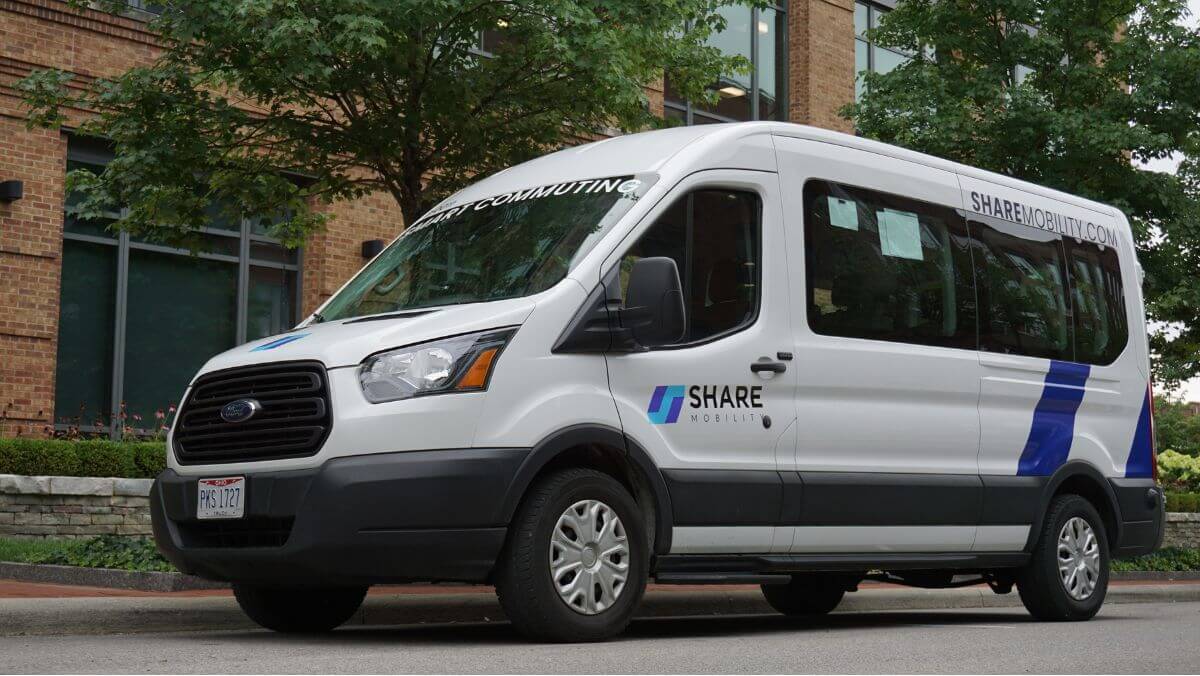 "Making commuter benefits as common as healthcare will address one of the biggest problems in the economy right now — getting people back to work," said SHARE CEO Ryan McManus, who earned an MBA from Ohio State University. "Coming out of the pandemic, we found an untapped opportunity to support companies across the U.S. with a transportation solution. This latest round of funding reinforces our market-leading position and will permit us to bring our mobility-as-a-service software to the 85% of U.S. companies that have never been able to address their employees' needs for transportation."
SHARE's mobility-as-a-service software includes a dispatch platform, web-based rider booking system and driver application. Using the data from over a million miles traveled, SHARE has built an efficient system for commuters in both rural and urban areas. SHARE also is partnering with public transit agencies to provide transportation for workers commuting to businesses that are hard to reach via existing transit routes. SHARE says its reliable transportation can save riders an average of $5,000 per year on commuting.
In a blog about the funding round posted to its website, SHARE cites a "spatial mismatch," in which people don't live near their jobs, as a new barrier to economic equality.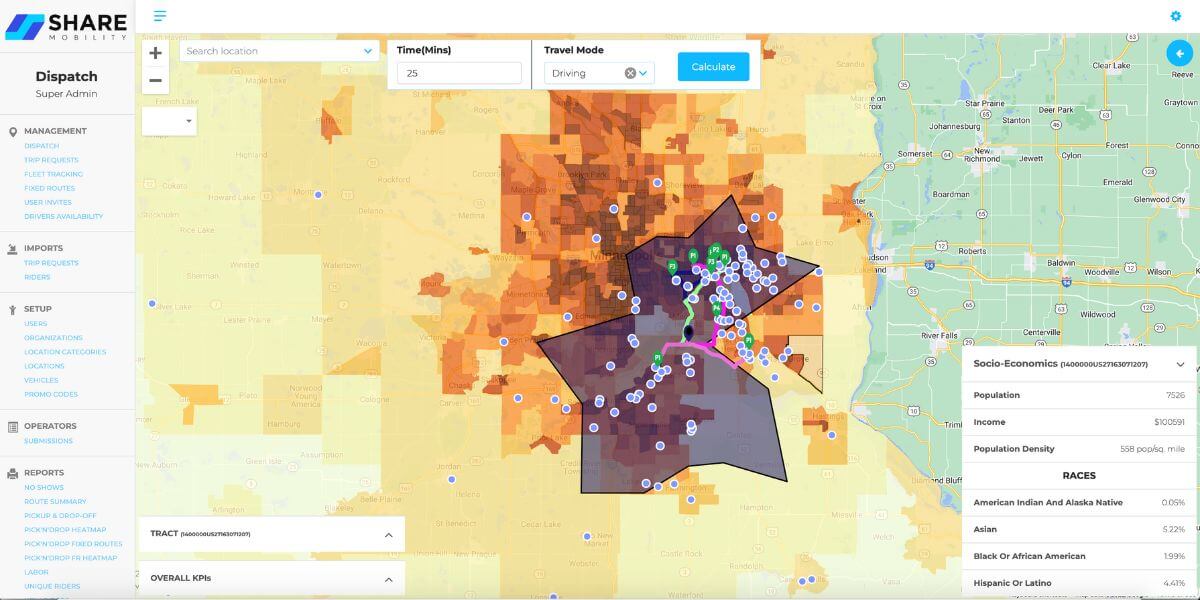 SHARE's funding round was led by Iron Gate Capital and Renewal Funds. Employment Technology Fund, JobsOhio, Seamless Capital, TrendForward Capital and Venn Ventures also participated in the round with existing investors Jumpstart, LOUD Capital, JMAC and SustainVC.
"Enterprise-scale employers are struggling to find talented employees, especially in areas with limited transportation options. SHARE's data-driven routing platform and commuter analysis tools enable employers to find and retain employees by providing safe, reliable and professional transportation. Employees are no longer limited by public transit or expensive alternatives," said AJ Dye, Partner, Iron Gate Capital. "We're thrilled to be working with the talented team at SHARE Mobility to raise the bar for employee transportation."