Community is at the heart of everything we do at Purpose Jobs. We want to help people connect, learn and grow in their community — and in ours. We even have a manager dedicated to building community (oh hey, that's me, Hannah 👋)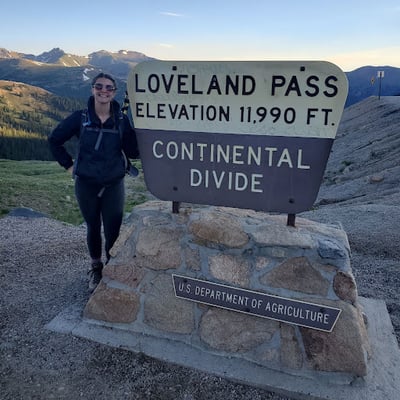 That's why we're taking the Purpose Jobs community to the next level 🌄
Today, we're so excited to launch Purpose Community, a Slack group for folks who want to keep tabs on emerging startup cities, network with like-minded individuals in the startup and tech ecosystem, or get help finding a new job.


You might be asking, "Who exactly is the Purpose Community for?"
Here are a few reasons why you might join:
You're tired of paying a ridiculously high cost to live in a coastal city and looking for new opportunities

You're passionate about the tech and startup industry

You feel lost and hopeless in your job search

You want to connect with people making moves in your tech community
If you answered yes to any of these questions, or if you want to help those who did, Purpose Community is for YOU!
At Purpose Jobs, we're passionate about helping grow the emerging startup communities by connecting people with purposeful companies and careers. We believe that opportunities should be spread across the country, not just in coastal cities. And we want job seekers and professionals to unite in support of one another.
We created the Purpose Community (hosted on Slack) to expand upon that vision. We want you to be the first to know about Midwest news, open jobs, and meaningful events. We want you to have the opportunity to network with like-minded people. We don't want you to feel alone in your job search. We want to be your source for Midwest startup jobs + living.
"Okay, Hannah. That sounds cool and all. But what do I actually get?"
So happy you asked! Here's a breakdown of the channels:
Introductions - A place for new members to introduce themselves. Tell us where you're joining us from, current or most recent job / company, why you've joined the Purpose community, and a current obsession, something you love, or a useless superpower.

Events - We'll use this space to post relevant and impactful events (i.e. hiring, networking, professional development, tech / startup, etc.).

Open Jobs - A place for the community to feature open jobs.

Midwest News - Let's stay up-to-date on tech and startup news here.

Resume Review - Need a second set of eyes on your resume? Share it here. Just make sure to pay it forward at some point.

Advice - Looking for advice? Have a question? Ask it here. Or ask your question anonymously by slacking me.

Watercooler - A place for banter, links, articles of interest, humor or anything else that doesn't fit in our other channels.

Community Feature - You may already know how great Midwest cities are, but let's use this to highlight the great places to live, eat, work, and play. Think company features, neighborhood recommendations, great hiking trails, favorite restaurants, and more.

Celebrate - The job search can be isolating. Let's share our relevant win(s) for the week here, no matter how small. i.e. new job, great interview, successful negotiation, etc.
"Is this free?"
Another great question.
Yep, it sure is! We want to create a space for the community to connect, collaborate, find jobs or talent, and celebrate the Midwest tech ecosystem. Our only ask is that you bring your best self to the table and support your fellow community members in a kind, supportive, and respectful way.
I hope you'll join us on our journey to be the go-to community for all things Midwest startup jobs & living 🎉 Get signed up here!