Okay, we know it's true: Midwest winters are cold. If you're not into living in a winter wonderland, it's understandable, though Michigan winters can be absolutely stunning if you get out and explore.
But winter is only 3 (ish) months long, and the other 9 months of the year are pretty darn gorgeous. Especially summer. Living in Michigan is amazing in the summertime, and I'd even go as far to say that Michigan has the best summers. Period.
From bustling downtown Detroit to the picturesque towns "Up North," to the rocky coast of Lake Superior — there's always something amazing (and beautiful) to do during a Michigan summer. And when you live in Michigan, you're never too far away from the action.


All the Summer Vibes You Need in Michigan — And Where to Find Them
Island Vibes
Of course there's the iconic Mackinac Island nestled between the lower and upper peninsulas of Michigan. As soon as you get off the ferry, it's like stepping into the past. No cars are allowed on the island and horse-drawn carriages clop through the colorful streets. You can also rent a bike and explore the entire island on wheels. The day wouldn't be complete without a visit to the historic fort, a picture at Arch Rock, and devouring a hunk of fudge.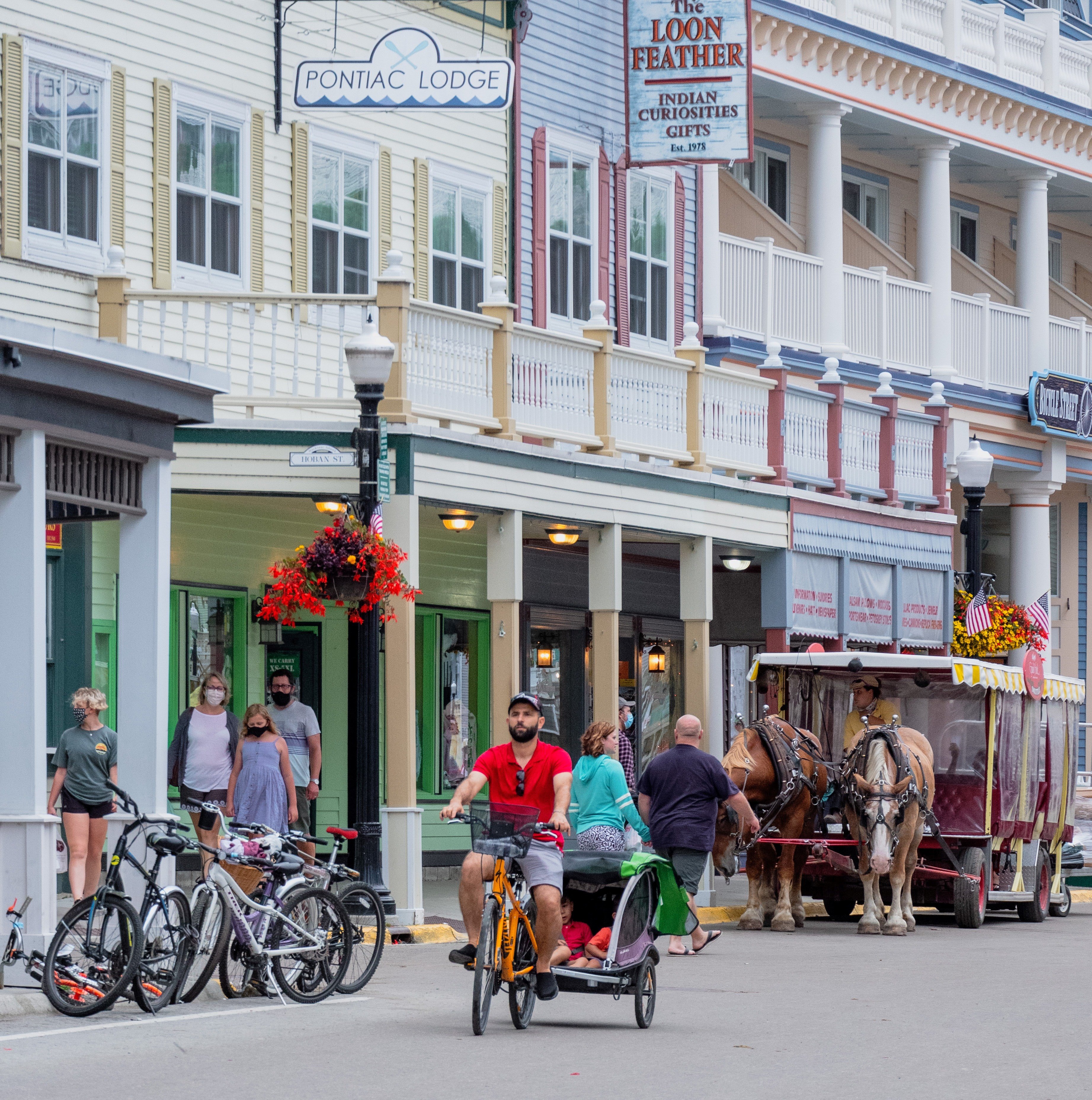 Mackinac Island
If you're looking for more remote islands, check out the Manitou Islands in Lake Michigan off of the Sleeping Bear Dunes National Lakeshore. Most of the islands are managed as a wilderness area, and the Manitou Island Transit provides regular ferry service to both islands for camping, hiking, bird watching, and more. Or if you want to get really remote, check out Isle Royale, Michigan's National Park. The island is rugged, isolated, and offers amazing solitude and adventure. Backpack, hike, boat, kayak, canoe, and even scuba dive.
Lake Vibes
It's hard to avoid lake vibes during a Michigan summer. Whether your go-to is a Great Lake or a smaller inland lake, there's plenty of water to swim, kayak, tube, float, waterski, or bum around on a friend's boat. The Sleeping Bear Dunes National Lakeshore on Lake Michigan is famous for its beauty, but the surrounding area also has many beautiful lakes (Crystal, Glen, Leelanau, to name a few).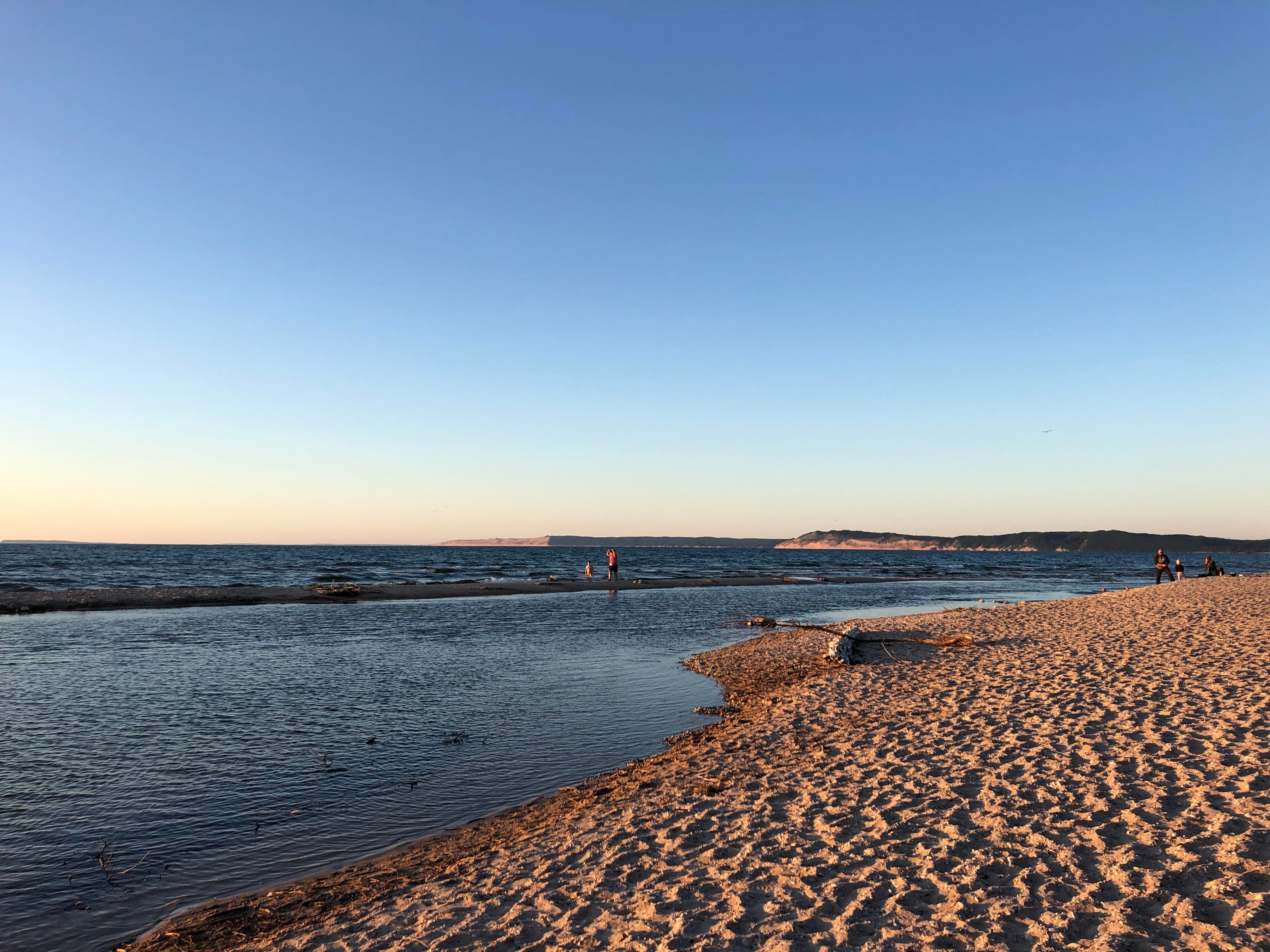 Each Great Lake offers its own unique beauty (Lake Michigan sunsets, Lake Huron sunrises, the darkness and sublimity of Lake Superior). And if you're a big lighthouse fan, the Michigan coast has plenty. Here's a fun lighthouse road trip if you want to tour the coasts.
Cliff Vibes
Need a thrill and want to go cliff jumping? There are plenty of jumpable cliffs in Michigan, but some of the most stunning cliffs are not for jumping (it's actually illegal to jump off any part of cliffs or rocks higher than 15 feet above the lake level within the national lakeshore). Pictured Rocks are towering multicolored sandstone cliffs with miles of sparkling beaches, waterfalls, sand dunes, inland lakes and streams, forests… so yes, there's plenty to do.
The park is open year-round (come back in the winter for ice climbing, ice fishing, cross-country skiing, snowshoeing) and is great for hiking, canoeing, kayaking, birding, backcountry and drive-in camping. And of course the sightseeing is amazing. Everywhere along the shore is beauty — Miners Castle, Chapel Rock, Lover's Leap arch. It's like a different world.
Just half a mile off the Munising shore is Grand Island, which offers more amazing hiking and stunning views. The shoreline also offers cliffs and caves, and just like with Pictured Rocks, the water at the shore is a bright, turquoise color.


If you can't make it up to the UP but want to kayak around some cool rock formations, check out Turnip Rock in Lake Huron off the coast of Port Austin.
Hiking Vibes
Water not your thing? No worries — Michigan has many beautiful trails to hike in the summer. In fact, there's about 12,500 miles of trails in the state. As previously mentioned, the Sleeping Bear Dunes National Lakeshore area is full of them and the Manitou Islands and Isle Royale are great for that as well. But there are also great trails spread out over the state, including hiking trails in Metro Detroit. The Kal-Haven Trail which runs from South Haven to Kalamazoo is also a great, easy spot for a hike or bike ride.
If you're in the UP, you can't go wrong in Munising: Pictured Rocks, the Grand Island Loop, and Miners Falls all offer beautiful hiking trails — and stunning views. Marquette is also home to Hogback Mountain and Sugarloaf Mountain, both of which have great trails and unreal views.


If you're on the east side of the UP, check out Tahquamenon Falls. You can easily walk the 4 miles from the Lower Falls to the Upper Falls and witness the unique "Root Beer" colored water. This coppery brown color of the water originates from the tannins that leach from the cedar swamp at the start of the Tahquamenon River.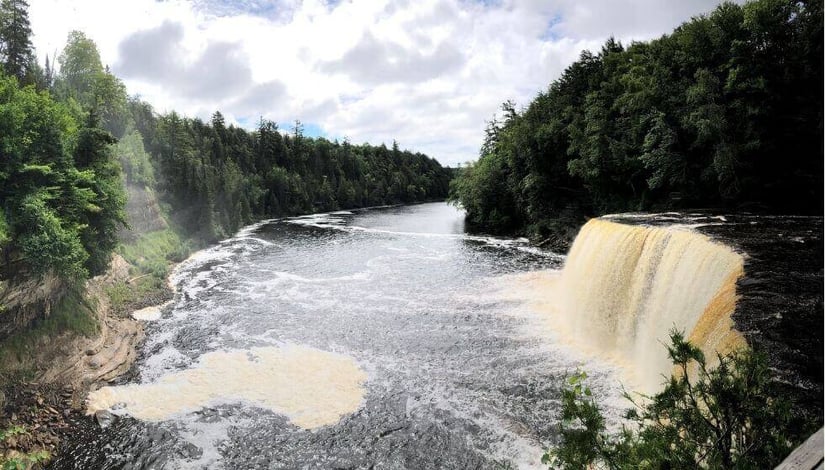 City Vibes
Not into all that nature? Michigan's cities have a lot going on in the summertime. From Ann Arbor's Art Fair to the Jazz Festival in Detroit, there's always an event going on in the summer.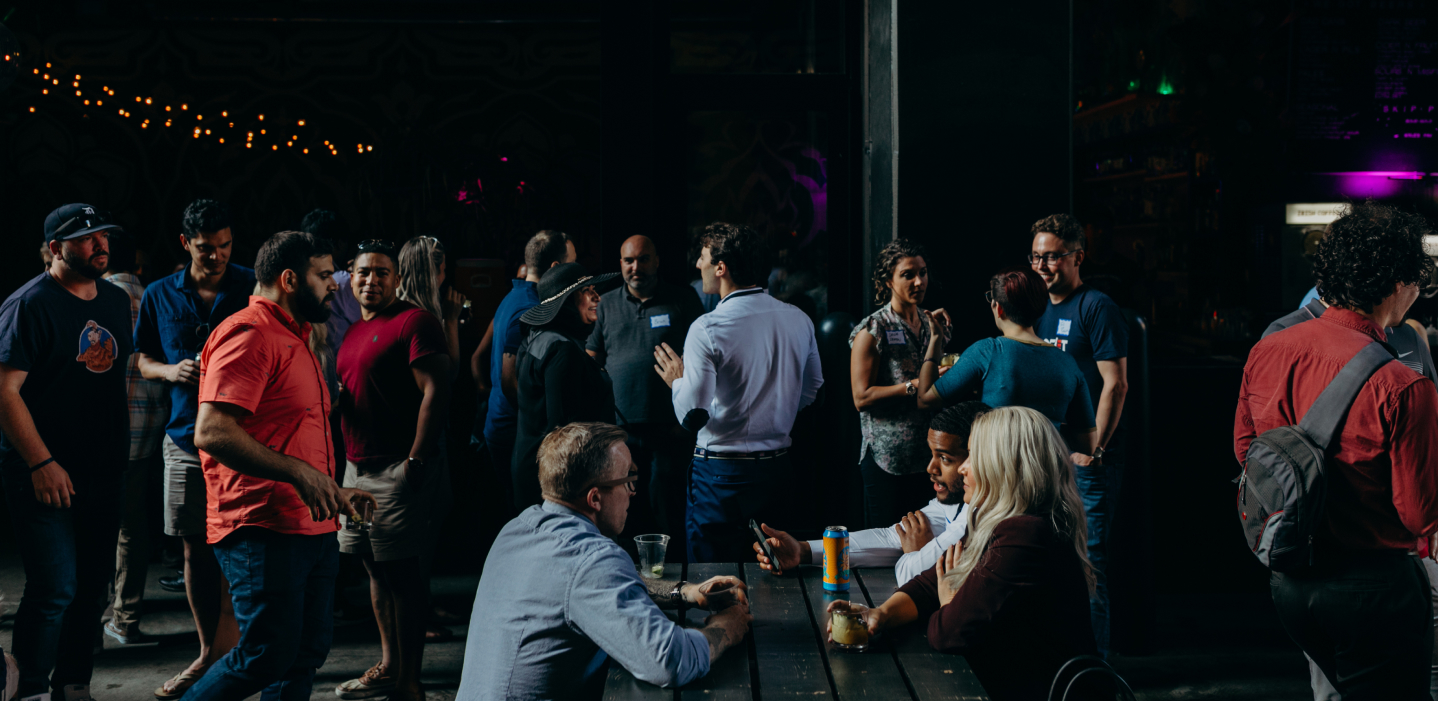 The Skip, Detroit
In Detroit, you can hit up a Tigers game at Comerica Park, sip cool cocktails on a rooftop bar, play some volleyball at Atwater Beach (and grab a drink at Bob's Barge Bar), hit up the shops in Parker's Alley, get fresh produce at Eastern Market, roller skate downtown, or chill at the beach in the center of the city. And don't forget to get a scoop at the ice cream shops in Metro Detroit.
Sandy Vibes
Speaking of beaches, Michigan has a lot of them. All along the coast (Michigan has the second longest shoreline in the country, besides Alaska) are beautiful sandy beaches. No matter your go-to Great Lake, the views — and the beaches — are always unbeatable. Plus no sharks or jellyfish.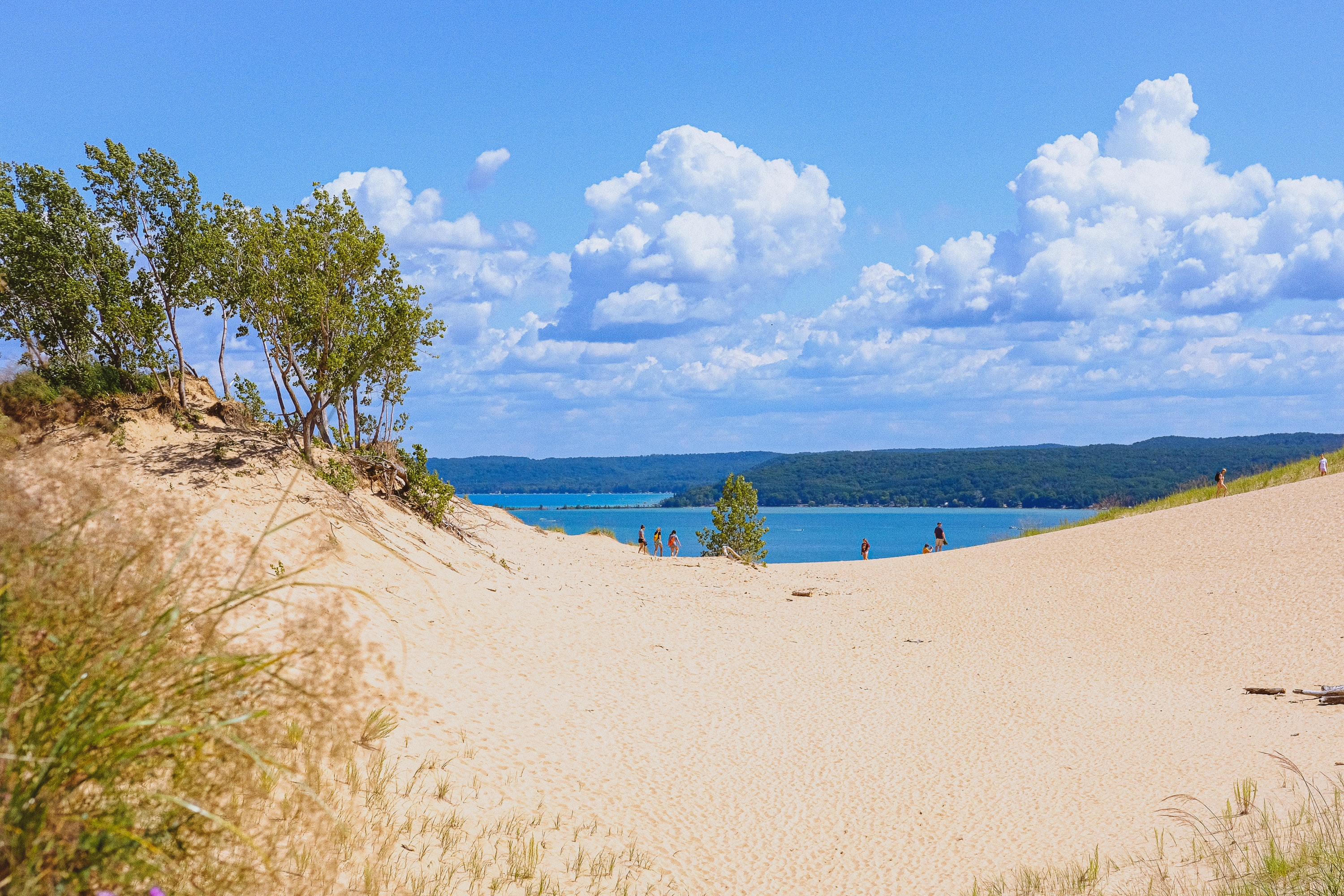 Sleeping Bear Dunes
Looking for even more sand? You can't miss the Sleeping Bear Dunes National Lakeshore and the Silver Lake Sand Dunes. Both are great for hiking, and then jumping in the lake afterwards.
Stargazing Vibes
You don't have to go to Norway to see the northern lights. There are many places in Michigan where the northern lights are visible on clear nights. In the northern part of the lower peninsula, the northern lights can be visible, and in the UP as well. Even if you miss the northern lights, the lack of light pollution in northern Michigan makes for stunning night skies.


While we especially love Michigan in the summer, the state is beautiful all year round. Looking to make Michigan your home? Check out startup and tech jobs hiring in Detroit, Ann Arbor and Grand Rapids.