Last week, after two years of disruption, the South by Southwest Conference & Festival returned to Austin, TX. We partnered with our friends to bring a coalition of more than 30 Midwestern organizations to represent the region at the first ever "Midwest House."
Created by Ted Velie and his team, Midwest House was an experiential embassy that set up shop on the famous Rainey Street in downtown Austin for five days during SXSW. The space was dedicated to the region's innovators and creatives, focused programming, and relationship building.
Those of us at Purpose Jobs worked with Midwest House to host a virtual career fair, but I also chose to fly down to Austin to be on-site for the festival and experience all that Midwest House had to offer.
Now that I've had the chance to catch up on sleep 💤, I'm excited to share some of the happenings!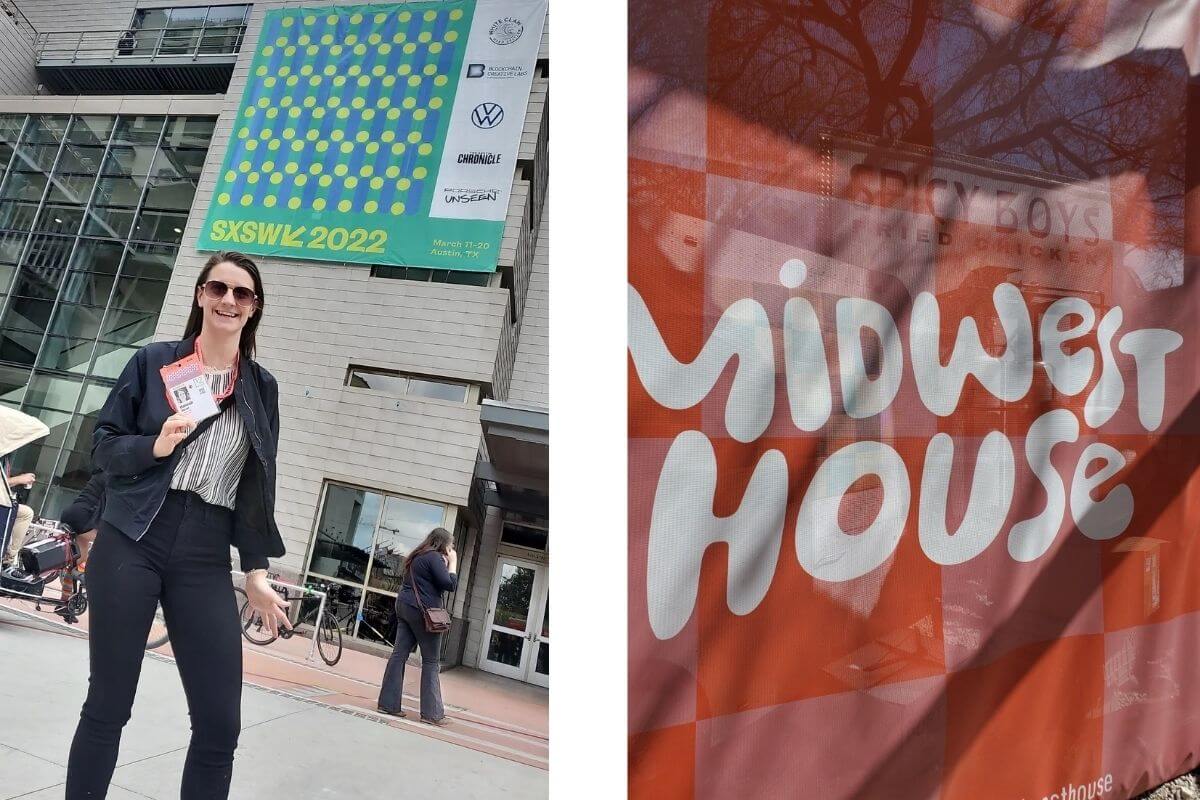 Midwest House
A full five days of fun from March 11th - 15th, the Midwest House was hosted by Half Step on Rainey and featured amazing Midwest innovators and community members. From mobility panels to startup crawls to a Black Founders Brunch, we brought the best to Austin and created phenomenal opportunities to connect with one another.
When asked why I was on-site, I shared: "One of the big reasons I'm down here is to collaborate with people, really figure out how we can innovate together, and create that opportunity for our community, and SXSW has been a great place to do that."
And connect and innovate I did! I finally had the chance to meet in-person some of the people I've collaborated with remotely as well as connect with new folks. We learned more about each other, our missions, and how we could work together to make a difference.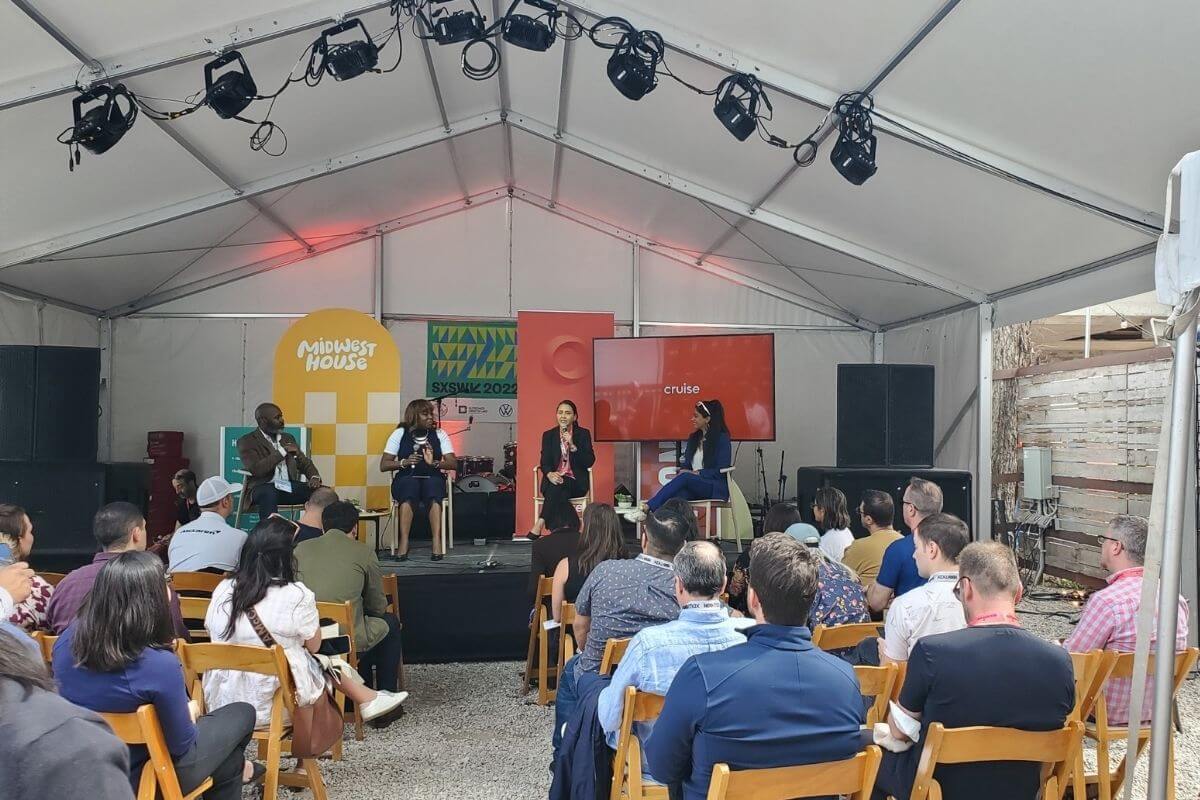 You also have to expect some great food and drink anytime you go to a festival like SXSW. Lucky for me, there was an amazing bank of food trucks literally next door. I promise I only got the tacos twice... they were just so good 😍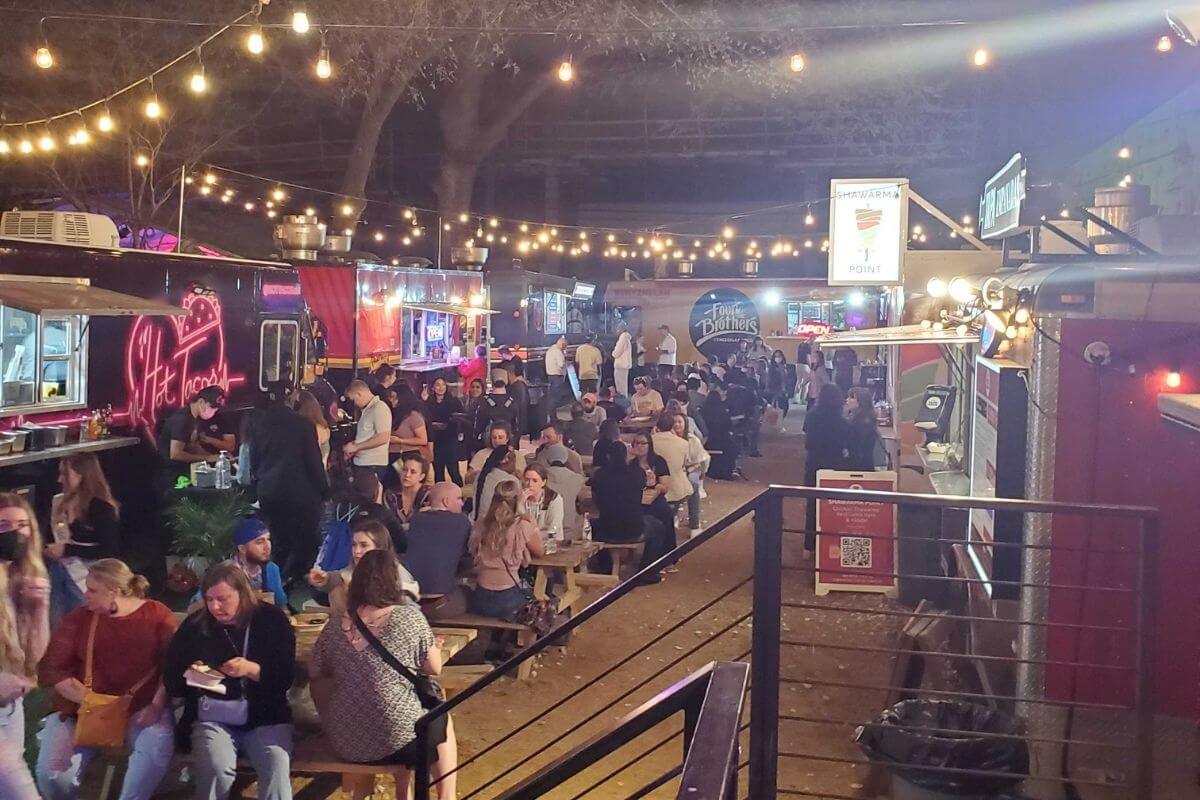 Each night, we also had the chance to sway to the music as we listened to phenomenal Midwest artists full of so much enthusiasm and love for their work and community 💙
Virtual Career Fair
My last day in town (and the final day of Midwest House) was all about how "We Got Talent". I, alongside the rest of the Purpose Jobs team, hosted a huge virtual career fair featuring over 30 companies. We saw hundreds of jobs seekers from all over the country register and join as they sought to be a part of the growing Midwest startup and tech scene.
Heads down in my laptop, I stood on standby ready to support as our candidates engaged with employers through pre-scheduled meetings with recruiters, dropped into virtual open houses, and submitted their applications. All great ways to get your foot into an organization.
If you missed the career fair, many of the companies are still hiring and accepting applications. You can get started here.
That's a Wrap
With a long held breath finally released after a successful career fair, I celebrated with some final conversations, good music, and another good bite to eat before picking up my suitcase and heading to the airport.
After months of planning and tedious coordination, it's hard to believe an event like this over. I'm so happy I had the chance to be a part of it. A big shout out to the Midwest House and all their partners for showing the world what our community has to offer. 💪 See you next year!