Top Chicago Startups to Watch in 2022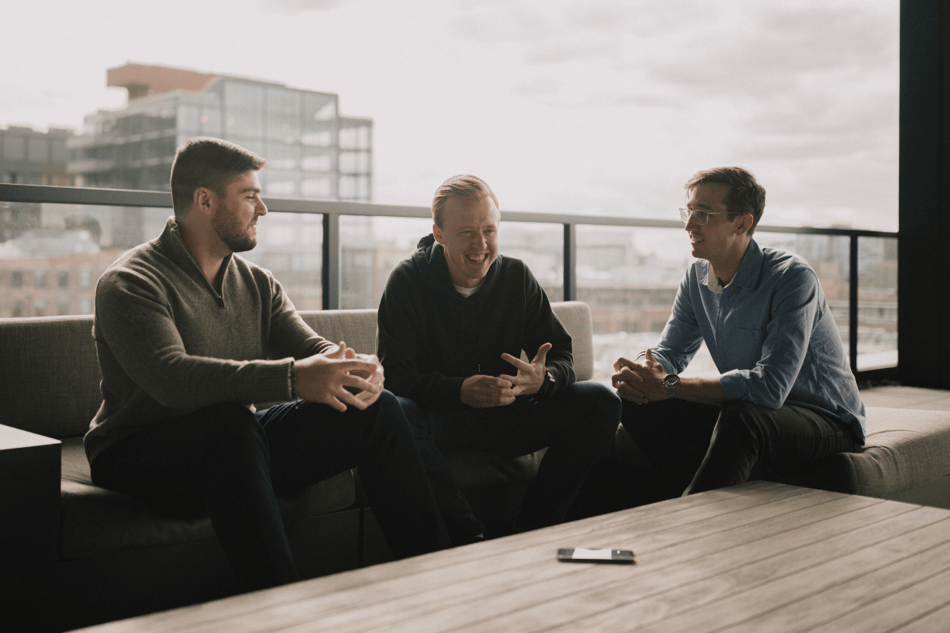 The list is out for 2023 — check out the Top Chicago Startups to Watch in 2023.
As one of the biggest cities not just in the Midwest but in the country, Chicago has a fast-growing startup ecosystem. Some of the biggest tech companies are based in Chicago (Grubhub, G2, Cameo, and so many more), and the city has minted 8 unicorn startups. And there are plenty of rapidly growing companies and startups hiring in Chicago.
So which are at the top of their game? Check out 25 top startups in Chicago that we'll be watching in 2022.
Jump to small startups (less than 100 employees)
Jump to mid-sized tech companies (100-1000 employees)
Jump to large tech companies (1000+ employees or acquired)
Small Chicago Startups to Watch in 2022
1. Cooler Screens
If you want to work for a startup whose tech is pretty futuristic, Cooler Screens is, well, one of the coolest. They are revolutionizing retail media. They design screens for in-store shopping experiences to make the way we shop in store as easy and compelling as the way we shop on our phones. After raising $80 million at the end of 2020, the company had a big 2021: Cooler Screens nationally expanded its technology, generating more than 77 million views at 700 US retail stores.
2. Hallow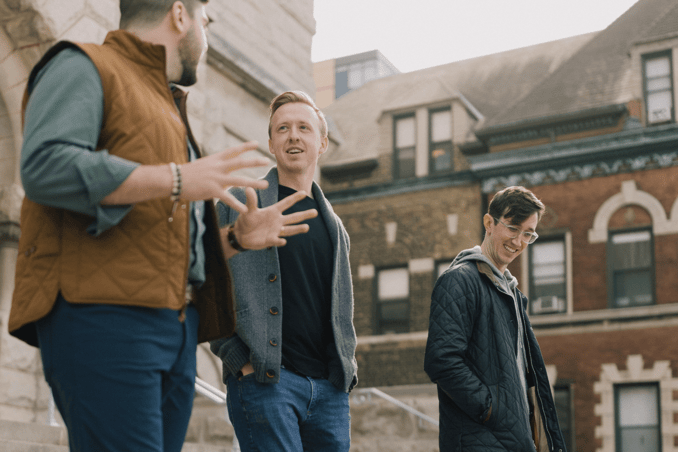 Founded in 2018, Hallow is a Chicago startup building a Catholic prayer app. The app was created to help bring together faith and meditation, and has seen a huge uptick in demand during the pandemic, which left many churchgoers looking for deeper ways to virtually find spirituality. The company just raised $40 million, which is significant not just in size but in the fact that Silicon Valley investors have historically shied away from religious tech.
3. KPI Sense
KPI Sense is a Chicago-based solution for SaaS startup finances. They are a quickly growing startup, having raised $1.1 million in seed funding this year. We predict 2022 will be a year of even more growth for this fintech company.
4. 86 Repairs
While many startups are addressing new technology for the restaurant industry, 86 Repairs is handling something that often goes overlooked: equipment repairs and maintenance. This year, the Chicago startup raised $2 million in seed funding back in March, and then raised an additional $5.3 million in July. 86 Repairs is now hiring out of Chicago, Grand Rapids, MI, Atlanta, and New York.
5. ThreeFlow
Chicago startup ThreeFlow is creating a new category of enterprise software while on a mission to change how employers provide benefits. ThreeFlow allows benefits brokers and insurance carriers to manage the entire placement process in one system, and empowers employers with the details they need to make benefits selections. The company raised $8 million in Series A funding earlier this year and just raised an additional $45 million in Series B funding.
6. EarlyBird
EarlyBird is a Chicago fintech startup. Its investing platform allows loved ones besides parents to invest in a child's financial future. The company recently raised $4 million in a seed funding round led by Reddit co-founder Alexis Ohanian's Seven Seven Six. Its other investors include some names you might know: the venture arm of Gemini, a crypto firm owned by Tyler and Cameron Winklevoss; Rarebreed Ventures; Fiat Ventures; Network Ventures; NBA Player Thaddeus Young's Reform Ventures; and Alex Lieberman, the co-founder of Morning Brew.
7. Rheaply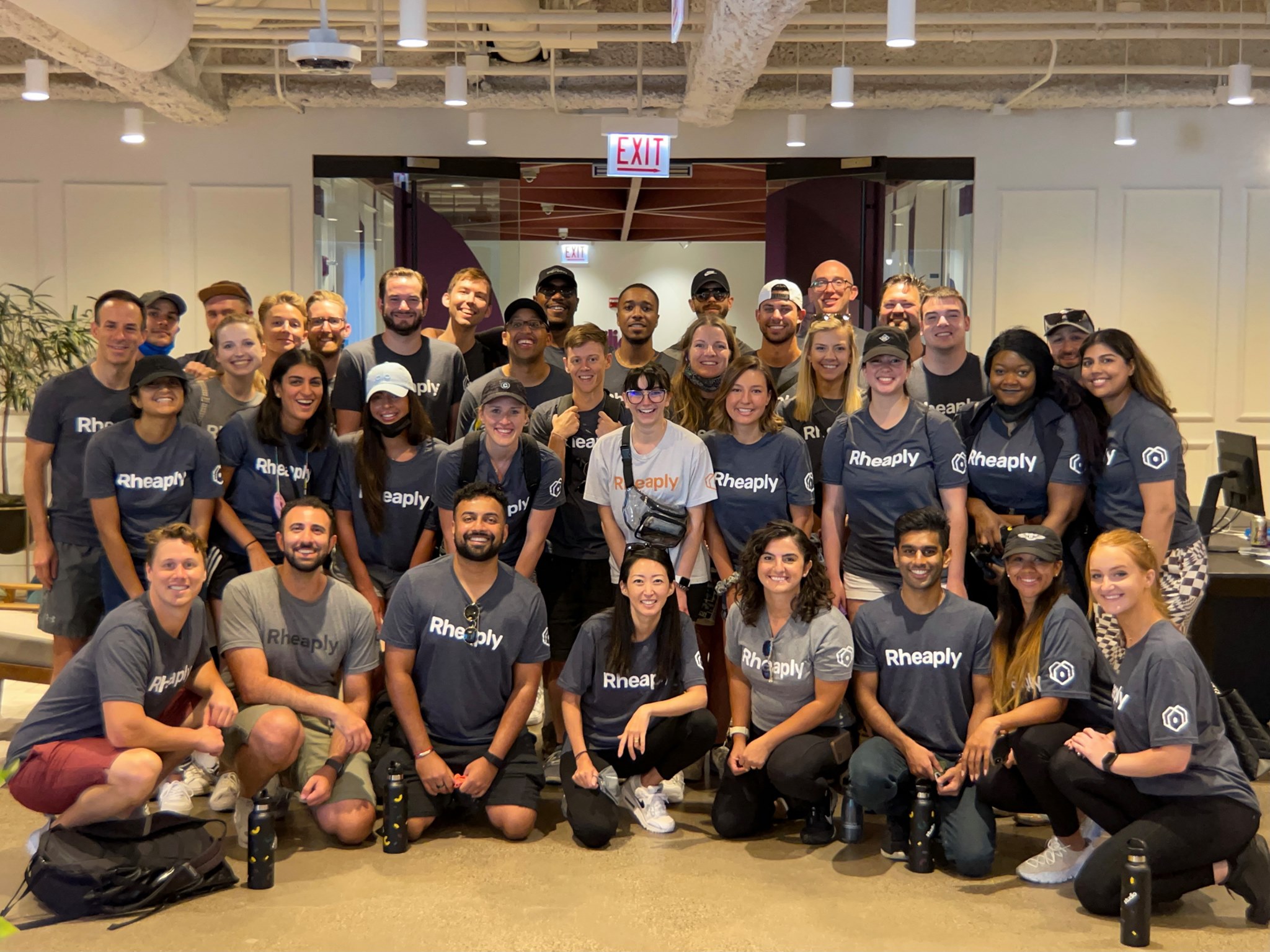 Rheaply is a startup focused on resource management to help large organizations better manage their assets. This Chicago startup made headlines in 2021: in June, the company raised $2.2 million from the Microsoft Climate Innovation Fund, and in September, Rheaply received funding from the city of San Francisco and the Carbon Neutral Cities Alliance to develop an online resource exchange. Pretty innovative stuff that Rheaply is at the forefront of.
8. Homethrive
Homethrive is a Chicago startup that has created a program to match home caregivers with dedicated support to help them care for a loved one. This mission-driven company raised $18 million at the end of 2020 and is still rapidly growing.
9. Leaf Trade
Leaf Trade is at the intersection of e-commerce and the growing cannabis industry. The LeafTrade platform manages orders, fulfillment, and payments for an industry known for complex and evolving industry regulations. Cannabis startups have really taken off in Chicago and other parts of the Midwest, and Leaf Trade is no exception. This year, the company raised $5.5 million in Series A, bringing their funding up to $10.5 million.
10. Forager
Forager is a Chicago-based tech startup that manages cross-border shipping. Their cutting-edge technology helps tackle modern logistics problems. The company has raised $14.8 million, and we're excited to see what they do in 2022.
Mid-sized Chicago Startups with the Best Benefits
1. Clearcover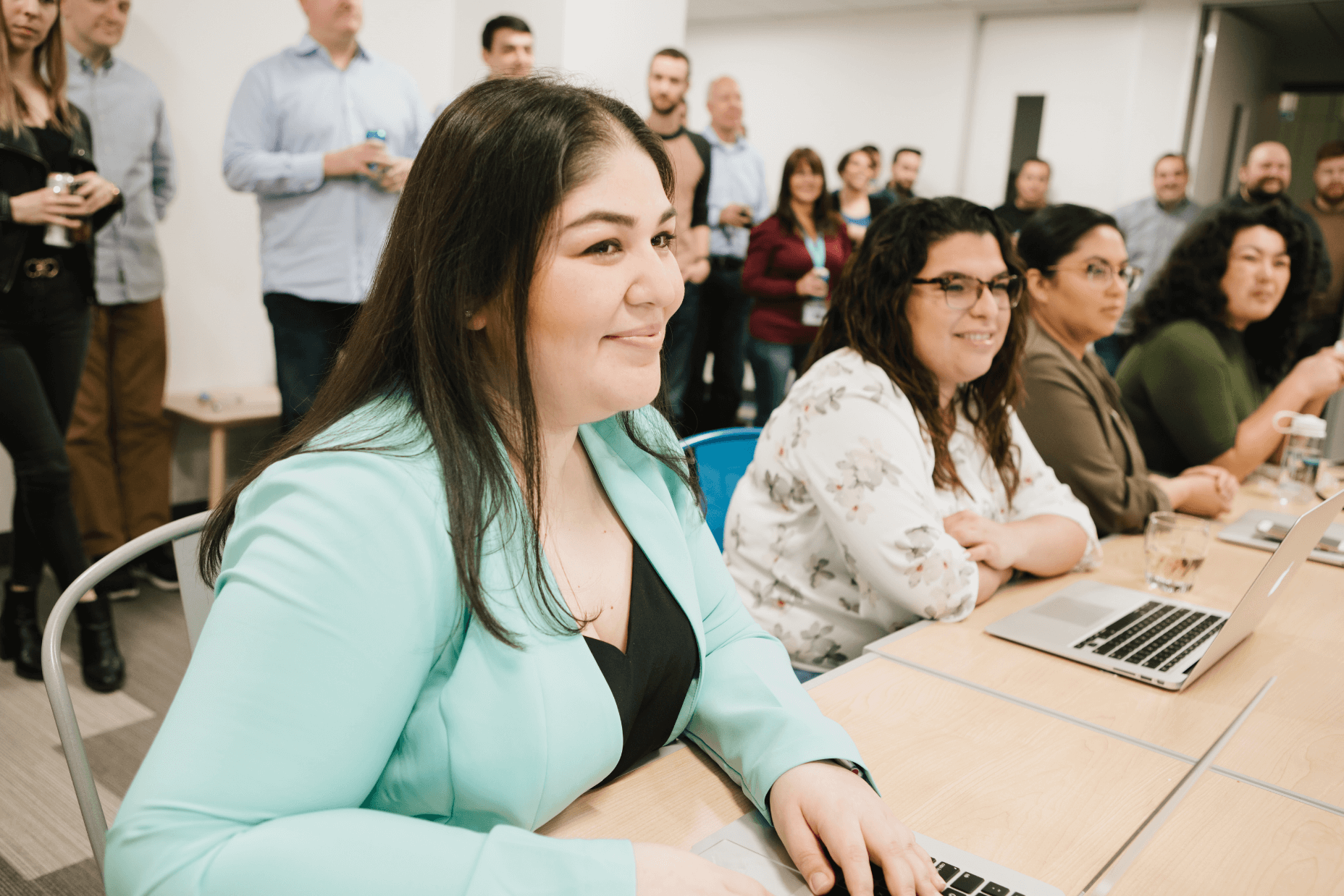 Clearcover is a top insurtech company headquartered in Chicago and Detroit that is changing how we buy car insurance using technology and affordable, efficient pricing. 2021 was a huge year for the company, which raised $200 million in Series D. Not only are they a top startup in the insurtech game; they are also one of the best places to work.
2. ShipBob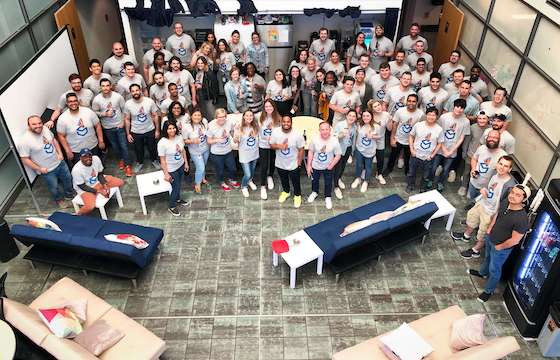 Founded in 2014, ShipBob is a top Chicago startup. Their cloud-based logistics platform offers simple, fast and affordable fulfillment for thousands of brands. The company has raised over $330 million, with $200 million of that coming in this year. They also made some strategic hires, adding Amazon and Uber veterans to their leadership team.
3. Project44
Adding to the logistics-tech prowess of the Chicago startup ecosystem, Project44 is an advanced visibility platform for shippers and third-party logistics firms. This year, the company raised $202 million in Series E funding, led by Emergence and Goldman Sachs.
4. M1 Finance

M1 Finance is another fintech company based in Chicago, helping people manage and grow their money with control and automation — for free. The company has raised over $323 million, bringing in $150 million of that this year. This raised their valuation to $1.45 billion.
5. Vouch
Vouch is an insurtech company based in San Francisco with an office in Chicago. Their platform offers business insurance for high-growth companies. Vouch itself is a high-growth company, having just raised $90 million with a $550 million valuation. On top of competitive pay and insurance, Vouch has some additional great employee benefits and perks.
6. Amount
Fintech startup Amount is on a mission to accelerate digital transformation for financial institutions. This year, Amount announced a partnership with Marqeta to help banks accelerate "buy now pay later." They also raised $99 million in Series D, bringing their total funding up to $243 million.
7. Mediafly
A sales enablement and content management company focused on marketing, technology, and customer experience, Mediafly is one of a new crop of marketing startups leveraging technology. The company recently raised $10 million in a private equity round, bringing their total 2021 funding up to $35 million, and their total funding to date up to $59.7 million.
8. Provi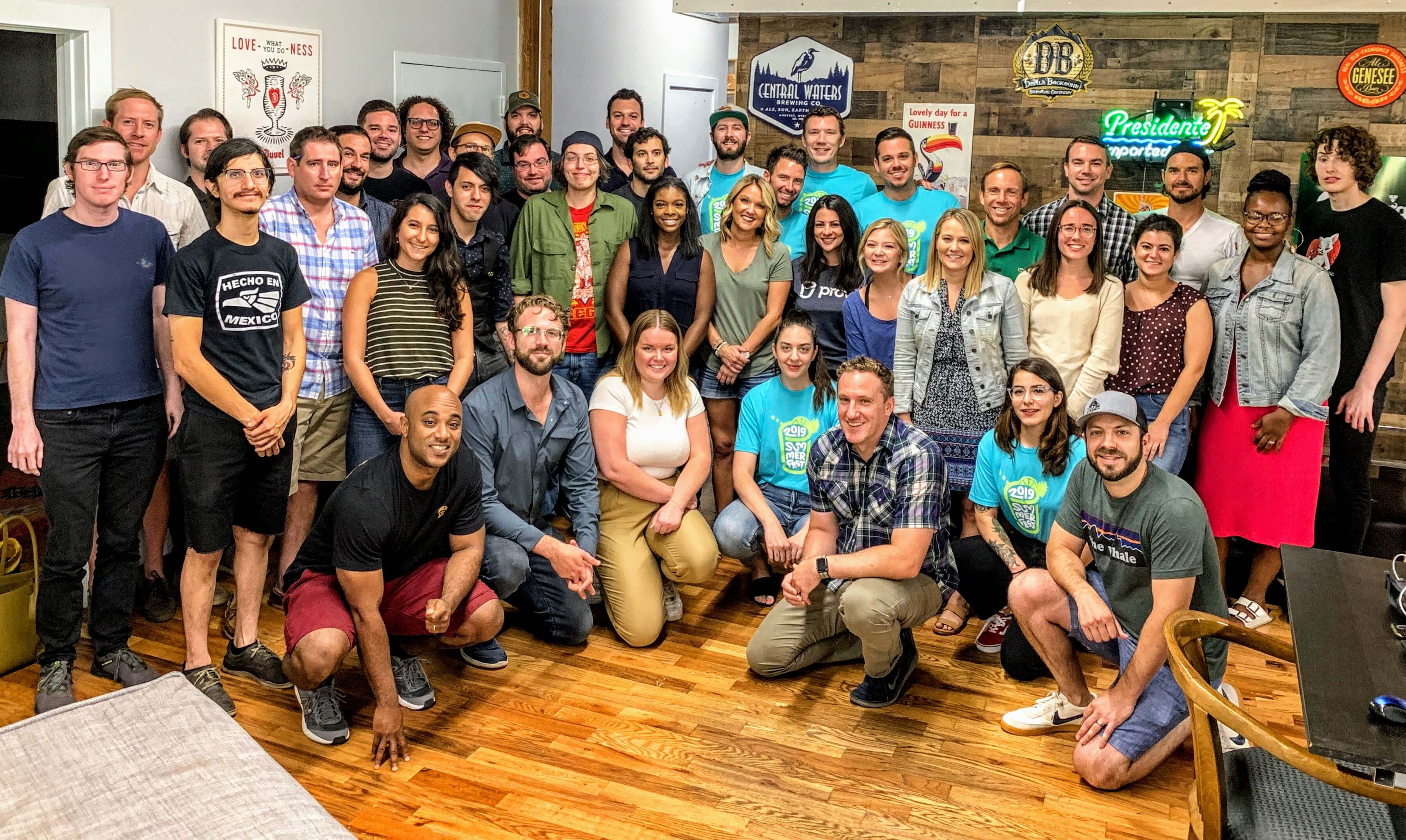 Provi is an e-commerce software startup that serves the alcoholic beverage buying space. Simply put, they have created the easiest way for the beverage buying industry to order alcohol. This top Chicago startup just raised $75 million in Series C funding, raising their total funding to nearly $125 million.
9. Kin Insurance
Joining the ranks of top Chicago insurtech startups, Kin offers personalized home insurance solutions. This year, the company raised $69.2 million in Series C funding. Additionally, in July 2021, Kin entered into a definitive business combination agreement with Omnichannel Acquisition Corp. The business combination is expected to close before the end of 2021, and the company will be named Kin Insurance Inc.
10. Chowbus
Not sure how no one thought of this before now, but Chowbus is one of those genius ideas that seems inevitable in hindsight. It's an app that helps you order quality Asian food, and that's it. Every company and restaurant featured on Chowbus is hand-picked down to the meal to ensure quality is all you can choose from. Investors think its a great idea, too. To date, the company has raised $68.3 million, which allowed Chowbus to expand to new markets in 2021. We're excited to see where they'll be in 2022.
11. Avant
Avant is a top Chicgao fintech startup, dedicated to premier digital banking solutions for the middle class through a combination of technology, analytics and superior customer service. With $1.6 billion in funding under their belt, this unicorn tech company is ready to take on 2022. This year, the company acquired Level and raised an additional $3.9 million.
12. Uptake
Uptake is a Chicago tech company that helps industrial companies digitally transform with open, purpose-built software that delivers outcomes that matter. The company has raised $218 million, and 2021 was yet another year of growth for them. Back in February 2021, the company acquired ShookIOT, and in October 2021, Uptake named a new CEO, CTO and CLO and added US Army Brigadier General as an advisor.
Large Chicago Tech Companies
1. Tempus
Biotechnology company Tempus is a top Chicago startup that applies AI in healthcare to make precision medicine a reality. Founded by Groupon co-founder (and native Detroiter) Eric Lefkofsky, Tempus has raised over $1 billion. Recently, Bloomberg reported that the company is exploring an IPO as soon as the first half of 2022. Stay tuned!
2. VillageMD
Village MD is another Chicago healthtech company that provides tools, technology, operations, and staffing support needed for physicians to drive the highest quality clinical results across a population. The company has raised $491 million in funding, and in 2021 was acquired by Walgreens for $5.2 billion. This partnership is already helping VillageMD expand, and we're looking forward to seeing more growth from them in 2022.
3. Narrative Science
Narrative Science is a Chicago AI company. Its technology automatically turns data into easy-to-understand reports and stories. This month, Narrative Science announced it will be acquired by Salesforce and become a part of Tableau, a Salesforce-owned software firm that provides data visualization tools.
Discover the top startups across the Midwest
Looking for more startup and tech jobs at top companies? Check out the best companies in the Midwest — many of them are hiring remotely!
Top Ann Arbor Tech Companies & Startups to Watch in 2022
Top Cincinnati Startups to Watch in 2022
Top Columbus Startup and Tech Companies to Watch in 2022
Top Detroit Startups and Tech Companies to Watch in 2022
Top Grand Rapids Startups to Watch in 2022
Top Indianapolis Tech Companies and Startups to Watch in 2022
Top Milwaukee Startups to Watch in 2022
Top Pittsburgh Startups to Watch in 2022
Top Remote Startups to Watch in 2022