Of all the Midwest cities, Chicago is easily at the top of growth in the startup and tech industries. As a whole, Chicago saw over $4 billion in funding in 2022 alone. And why wouldn't someone want to bring an idea to life in the Windy City — Midwest charm with a big city feel? Sign us up.
Here are some of the most exciting startups to watch in Chicago in 2023. These companies are growing with no end in sight.
Jump to small startups (less than 100 employees)
Jump to mid-sized tech companies (100-1000 employees)
Jump to large tech companies (1000+ employees)
Top Startups to Watch in Chicago: Small Startups
Grapefruit Health
Grapefruit Health utilizes a clinical student workforce to perform interactions with patients remotely. It addresses the massive workforce shortage in healthcare by creating a net-positive, semi-clinical workforce composed of clinical students to perform interactions with patients remotely. Grapefruit Health closed its last funding round of $650K on Sep 5, 2022 from a Pre-Seed round.
Route
Route is a Business Management Platform for Facility services industry. Built for the unique and complex needs of service providers in spaces such as commercial cleaning, Route is the only service business software that combines the sales process's essentials in one cross-platform solution. Route closed its last funding round on Jul 11, 2022 from a Grant round and has a total of $100K in funding.




Zero Hash
Zero Hash is a B2B embedded infrastructure platform that allows any platform to integrate digital assets natively into their own customer experience quickly and easily (a matter of API endpoints). Zero Hash's turnkey solution handles the entire back-end complexity and regulatory licensing required to offer digital asset products. As part of the company growth, Zero Hash will be expanding into Brazil.
Strike
Strike is an API used by merchants to accept payments from customers globally. To usher in a new digital economy with fully global money transfers, Strike believes that open payment networks enable widespread participation in the financial system. Strike takes advantage of Bitcoin's open payment network to provide customers with the firstworldwide peer-to-peer payments software and a cutting-edge neobanking experience that is native to Bitcoin. In late 2022, they raised $90M in Series B funding.
ThreeFlow
Founded in 2015, the ThreeFlow enterprise software was created to allow benefits brokers and insurance carriers to manage the entire placement process in one system. ThreeFlow is an unusual startup in that it has created an entirely new category of software. Their last funding round resulted in $45M, which will help continue to scale their platform.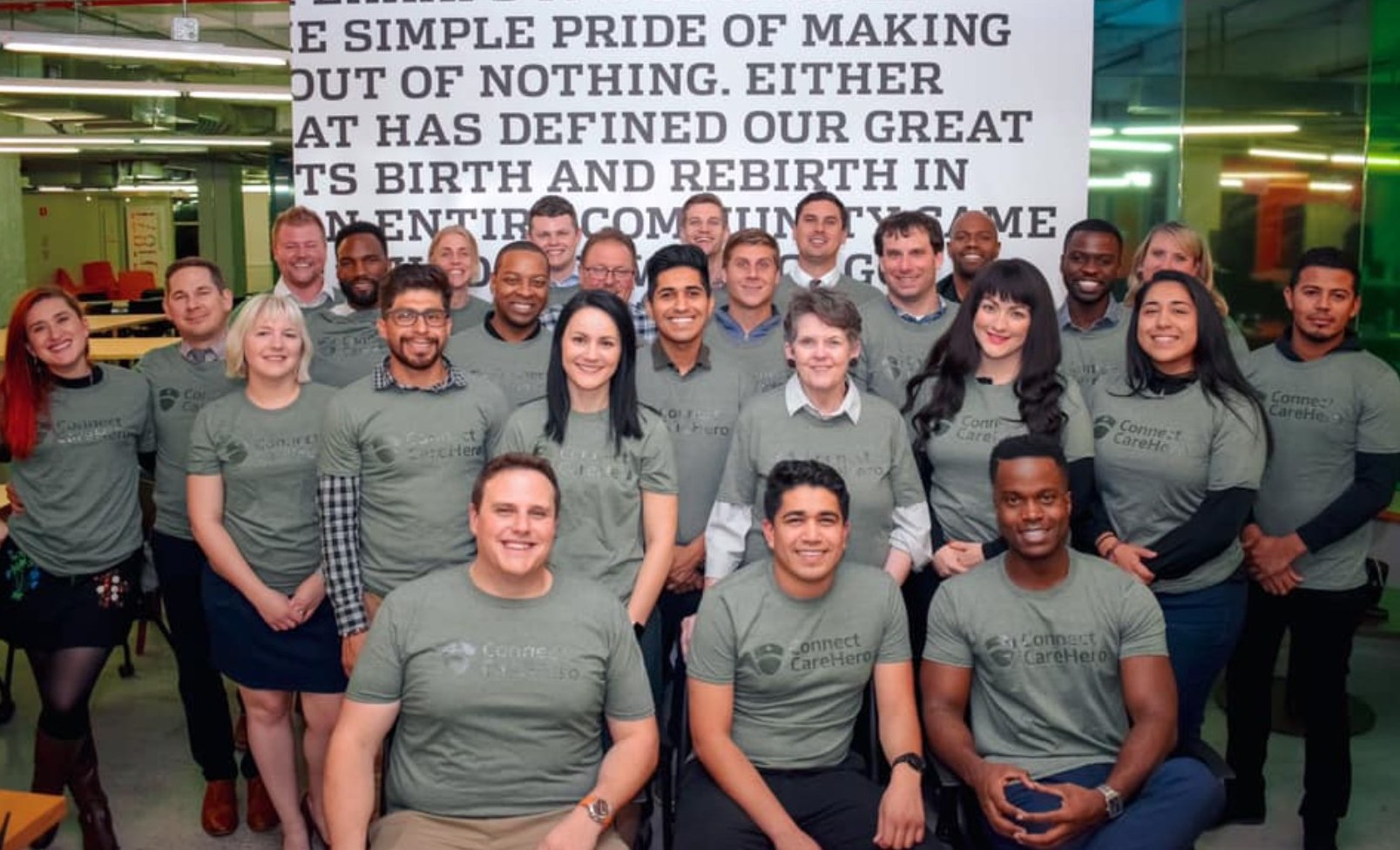 Top Startup to Watch: ConnectCareHero

ConnectCareHero
ConnectCareHero is a social activities management platform designed to enhance activity programming. Their virtual activity educational & entertainment leaders cover a wide range of content, curated specifically with older adults in mind to drive engagement and help combat social isolation. In 2022, ConnectCareHero raised a total of $110K to support the growth of their platform.
Sanarai
Sanarai is a mental health online platform for the Latinx community. Online platform that connects the Latinx community to mental health professionals in Latin America to provide culturally sensitive Spanish-language emotional support at accessible prices. They've been backed by Chicago VC, LongJump and have raised a total of $100K.
StoicLane
StoicLane is a private holding company that specializes in the fields of real estate and financial services. Since their foundation in 2021, they've raised $82M in funding and acquired Triserv Appraisal Management and Brentwood Property Appraisal. The sky is the limit for these guys.



WeTackle powered by GoLogic Solutions
WeTackle is the first automated consulting and data analytics platform for small business owners and the vast network of small business supporters. Tackle has been recognized widely in the Chicago area and beyond — Winner of the UPS Pitch Competition with Marcus Lemonis, the Invest Chicago Women's Innovation Award, the Top 100 finalist for the 2017 Chicago Innovation Awards, Techstars 2020, and backed by Google. Founder, Patrice Neely, is also the first African American woman elected to the Small Business Advocacy Council of IL Board of Directors.
Paragon Biosciences
Founded in 2010, Paragon Biosciences is a global healthcare company committed to accelerating biomedical research. It solves complex challenges by advancing science. Paragon focuses on four areas of life science innovation including artificial intelligence, gene therapy, synthetic biology, and biopharmaceuticals.
Attain
Attain, founded by a team of data and ad tech veterans, provides access to millions of consumers' consented purchase data marketers can use to precisely target audiences, gather insights and measure performance. Used by big box retailers like Ulta, Uber, and HBO Max, Attain has raised a total of $93M in funding over four rounds with $25M of that in 2022.
Top Startups to Watch in Chicago: Mid-sized Startups

HomeX
HomeX is a first-of-its-kind home services platform for both homeowners and service providers, designed to radically improve the complex and fragmented home services industry. Providing quick, trusted solutions for heating, cooling, plumbing, electrical, and appliance issues, HomeX is simplifying maintenance and troubleshooting for homeowners.Scaled amid COVID-19, HomeX Remote Assist provides virtual, personalized solutions to homeowners with expert guidance through video, call, or chat. HomeX has a lot of exciting things in their future, with a partnership with Allstate and closing a funding round of $90M.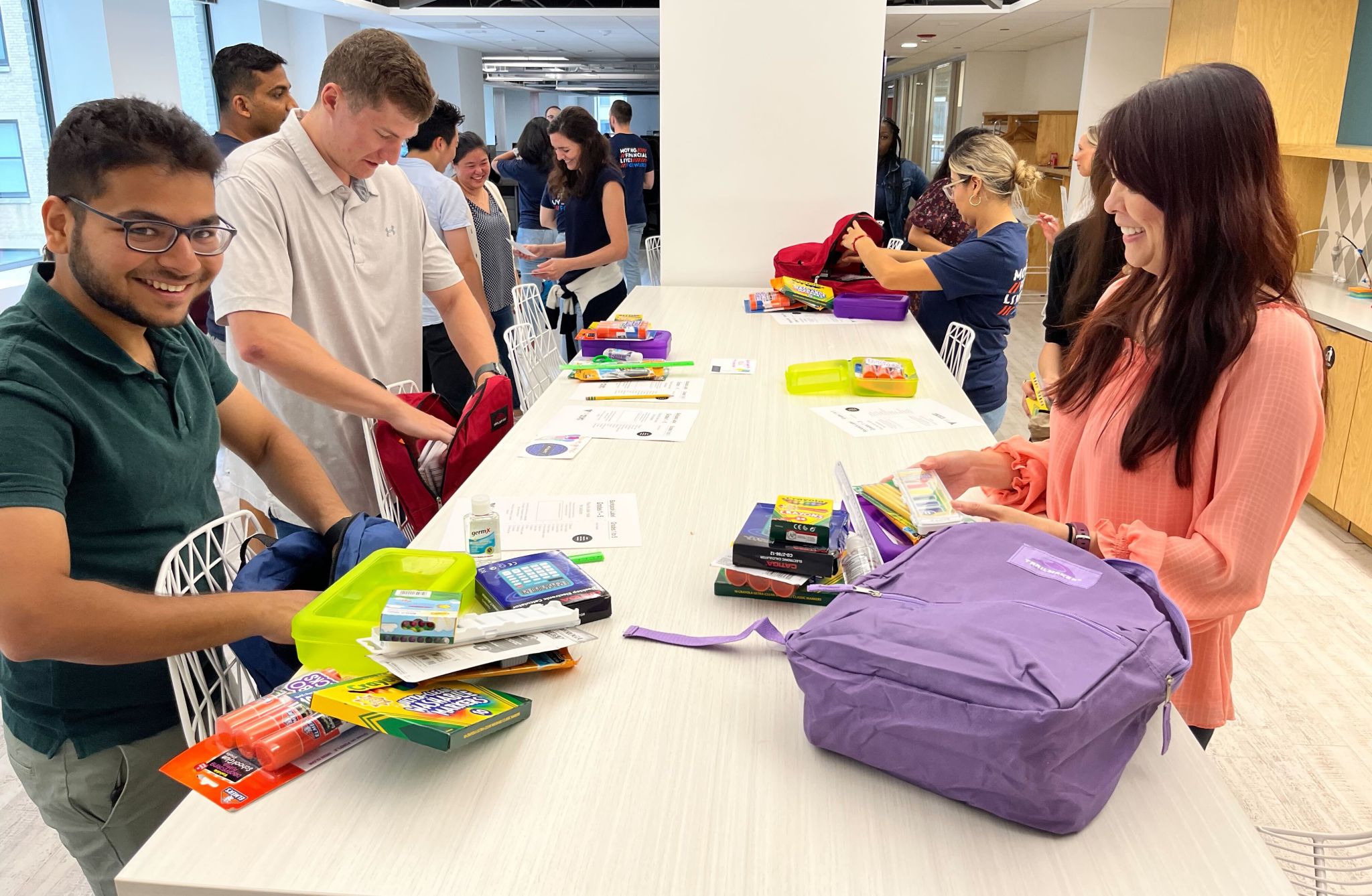 Top Startup to Watch: Avant

Avant
Avant is a top Chicago fintech startup, dedicated to premier digital banking solutions for the middle class through a combination of technology, analytics, and superior customer service. Avant also acquired Level and raised $3.9 million, in addition to the $1.6 billion in funding already under their belt. They ended 2022 strong by securing $250M in funding.



Kin Insurance
Kin Insurance is an insurtech startup and licensed insurance carrier that is fixing home insurance through intuitive tech customer service. Launched by seasoned financial tech entrepreneurs Sean Harper and Lucas Ward in 2016, Kin is committed to serving catastrophe-prone regions and coastal homeowners most impacted by climate change. Kin Insurance has raised a total of $383.2M in funding over nine rounds. Their latest funding was raised in October of 2022 from a Debt Financing round.
G2
Founded in 2012, the G2 platform enables people to share business software reviews in real-time. It leverages more than 1.3 million user reviews to drive better purchasing decisions. G2 is used by business professionals, buyers, investors, and analysts to select the best software and services based on peer reviews and synthesized social data. G2 has raised $257.6M to date and is on a continuous path of growth.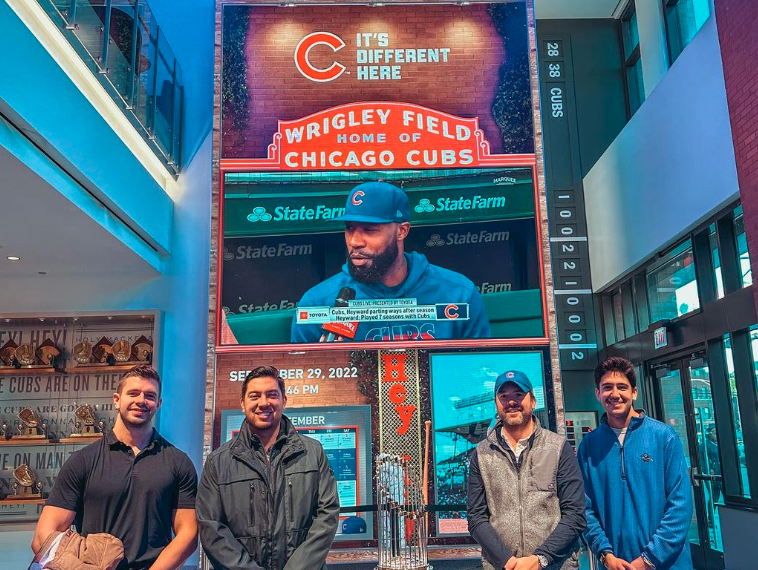 Top Startup to Watch: Loadsmart

Loadsmart
Loadsmart helps shippers move their freight fast and Carriers keep trucks full. The company's online platform enables users to get quotes, book trucks, and track their freight from pickup to delivery. Loadsmart was founded in 2014 by Felipe Capella and Ricardo Salgado and is based in Chicago, Illinois, United States. In late 2022, they announced the closing $250 million Series D funding round that will fund a clinical trial for a drug that supports patients with Tourette Syndrome.
Puttshack
Puttshack offers an indoor mini-golf ball-tracking technology. It develops a sophisticated ball tracking and scoring technology called Trackaball. The company was launched in 2018 and is headquartered in London, England with an office in Chicago, IL. Puttshack closed its last funding round in October of 2022 from a Private Equity round, totaling their funding at $255.9M.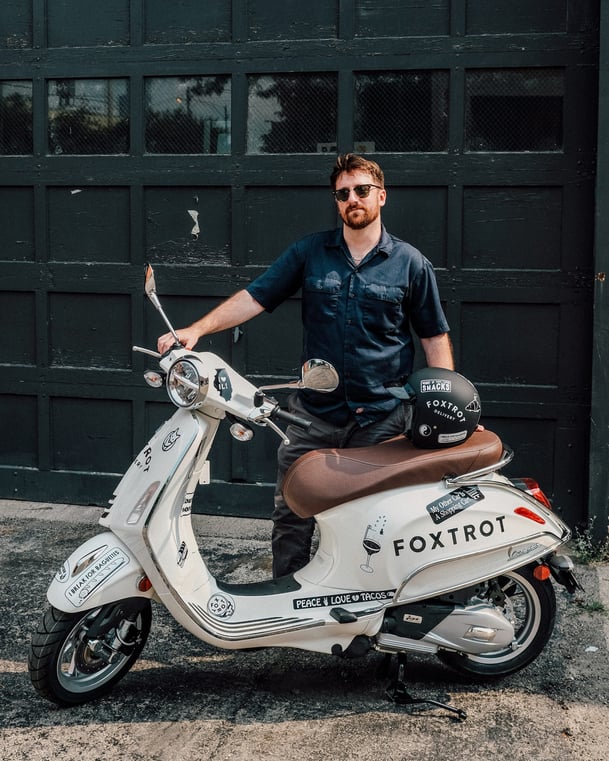 Top Startup to Watch: Foxtrot
Foxtrot
Foxtrot is a mobile app that lets customers shop their curated collections of drinks, food, and everyday essentials. The customer's order will be delivered straight to them in under an hour. The company was co-founded by Mike LaVitola with Brian Jaffee and Taylor Bloom in 2013 in Chicago, Illinois. At the end of 2022, they announced plans to open four convenience stores in Austin, TX.
BigTime Software
BigTime Software develops cloud-based time-tracking, billing, and project management software for professional services firms and licensed OEM partners. It offers a cloud-based interface for practice management that allows professional services firms to instantly deploy and connect to existing back-office services. In 2022, they acquired Projector PSA, confirming their position as a leader of cloud-based software for professional services firms.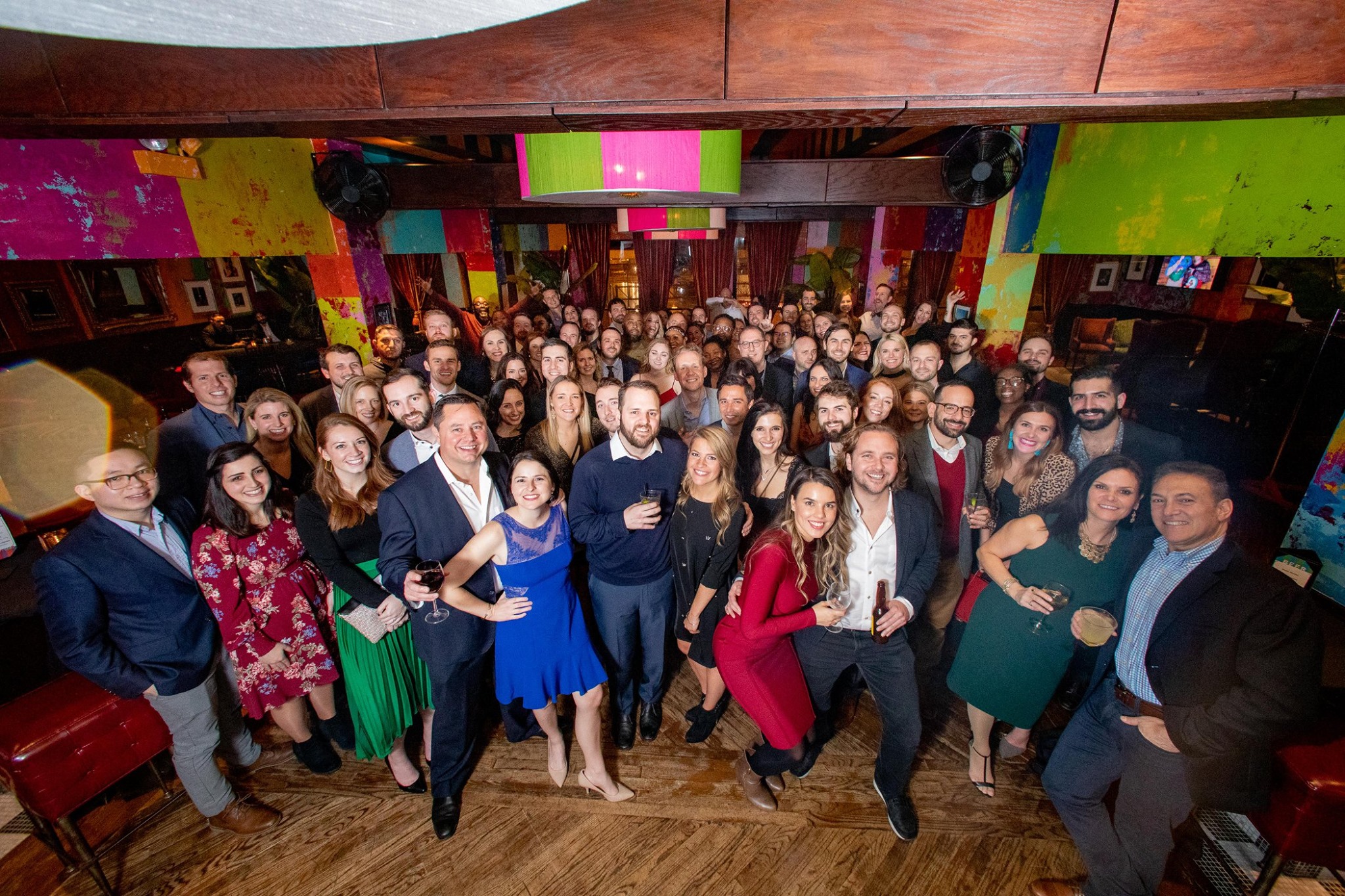 Top Startup to Watch: HealthJoy
HealthJoy
HealthJoy is a benefits experience platform helping companies save money while improving employee satisfaction. Through personalized guidance and AI technology, it empowers employees to better use and understand their benefits. The result is happier employees, increased cost containment, and fewer questions for HR. At the end of 2022, they announced a partnership with Consociate Health to deliver simplified healthcare navigation to members.
Top Startups to Watch in Chicago: Large Tech Companies
Tempus
Tempus is a technology company advancing precision medicine through the practical application of artificial intelligence in healthcare. With one of the world's largest libraries of clinical and molecular data, and an operating system to make that data accessible and useful. Tempus has raised $1.3B with $100M of that in 2022 alone.
Explore More Top Startups in the Midwest
Top Startups to Watch in Ann Arbor
Top Startups to Watch in Detroit
Top Startups to Watch in Cincinnati
Top Startups to Watch in Cleveland
Top Startups to Watch in Columbus
Top Startups to Watch in Indianapolis
Top Startups to Watch in Pittsburgh