Coming off a fantastic happy hour in Columbus on Tuesday, August 1st, we're feeling super energized about the momentum in Ohio. Yes, many startups are still going through layoffs and downsizing, but there's good news to be shared and hope on the horizon.
Recently, across the state of Ohio, there's been a surge in funding, entrepreneurial opportunities, and successes to celebrate. Fantastic events like Black Tech Week in Cincinnati have brought the startup and tech community together and shown the amazing things people are capable of.
Here's the good news from this week.


Ohio Startup & Tech News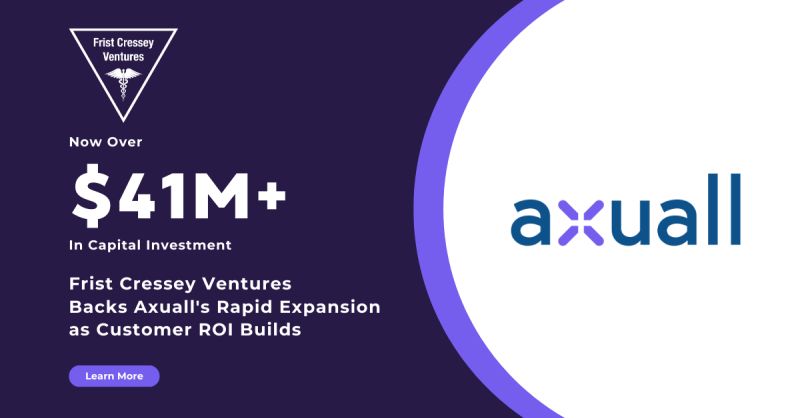 Axuall Raises Series B-1 from Frist Cressey Ventures
Cleveland healthcare startup Axuall just announced a new investment from Frist Cressey Ventures. This Series B-1 funding builds on the $20 million Series B funding the company announced in May 2023. Axuall is a workforce intelligence company built on a national real-time Clinician Data Network. Building on Axuall's mission, the company is addressing the growing need to leverage big data to solve the pressing problems of process inefficiencies, workforce shortages, and onboarding delays. The company has raised over $41m from more than two dozen healthcare organizations.
Enspire DBS Therapy Announces $17.6 Million Series B Financing
Cleveland-based Enspire DBS Therapy, Inc. announced that it raised $17.6 million of committed capital in a Series B financing led by Cleveland Clinic. Enspire is a clinical stage company developing an implantable neuromodulation therapy for post-stroke recovery. In addition to Cleveland Clinic (an existing investor), JobsOhio Growth Capital Fund and an undisclosed investor also participated in the round. Enspire said the funds will be used to initiate the RESTORE pivotal clinical trial using deep brain stimulation (DBS) and rehab therapy (DBS + Rehab) to treat patients with chronic upper extremity impairment due to stroke.


HerMD opening new women's health clinics following $18M extension
Based in Cincinnati, HerMD is a startup healthcare company offering in-person and virtual care for sexual health, menopause, gynecology, medical aesthetics, and more. Less than 20% of OBGYNs are trained in menopause and sexual health care, which is why HerMD also started HerMD University to close that training gap. The company announced this week that it received $18 million in additional Series A funding, led by existing investor JAZZ with participation from Amboy Street Ventures and B-Flexion. The new funds will be used to help launch additional clinics around the country, expand virtual services and HerMD University, and grow the team. The new investment brings HerMD's total funding to nearly $30 million.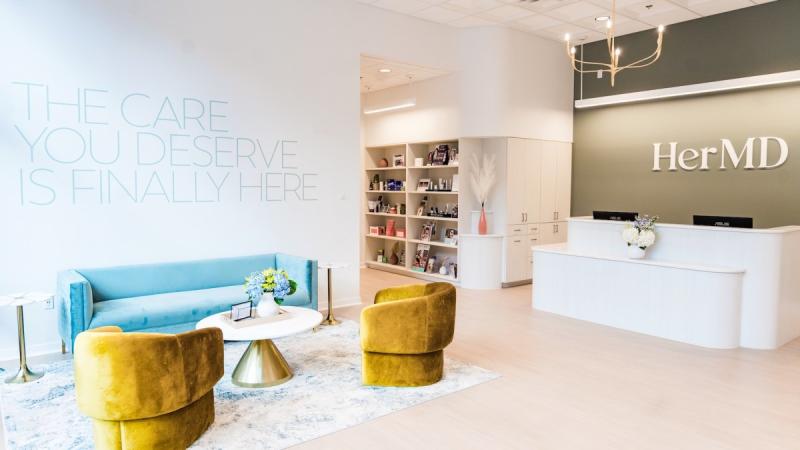 Image source: HerMD, clinic in Indiana
Narval, a Web3 startup with Cincinnati ties, raises $4M led by BlockTower
Narval, a French startup with deep Cincinnati ties, announced a $4 million seed round. The round was led by BlockTower, which is based in Miami. Co-led by alumni from University of Cincinnati, Kroger, GE and Cloverleaf, Narval is an early-stage Web3 startup looking to make its mark in the fast-growing digital wallet space. Matt Schoch, who served as the CTO at Cloverleaf for four years, is the co-founder and CTO of Narval.
Stay In The Know