The last two years have been challenging for businesses everywhere, but nonprofits and small businesses were hit especially hard. One Columbus business process optimization company is on a mission to help.
UpRys is a Columbus-based consulting firm focused on elevating organizations through people, process, and technology. Launched in 2021, UpRys provides the strategy organizations need to evolve in today's market, then delivers on project-based support.
The company's unique business model provides support to clients across a multitude of departments including finance and accounting, operations, workforce management [including employer-of-record services], marketing and communications, information technology, and leadership. As part of its overall mission, UpRys also gives back a portion of its profits to their nonprofit partners to elevate those organizations in the community.
UpRys CEO and Founder Keith Stevens has been focused on providing opportunities to organizations in need since the founding of his first company, Proteam Solutions Inc. (PSI), a Columbus-based technology staffing and consulting firm. Keith launched PSI in 1992 with the goal of providing jobs to those in the community who otherwise may not have had access.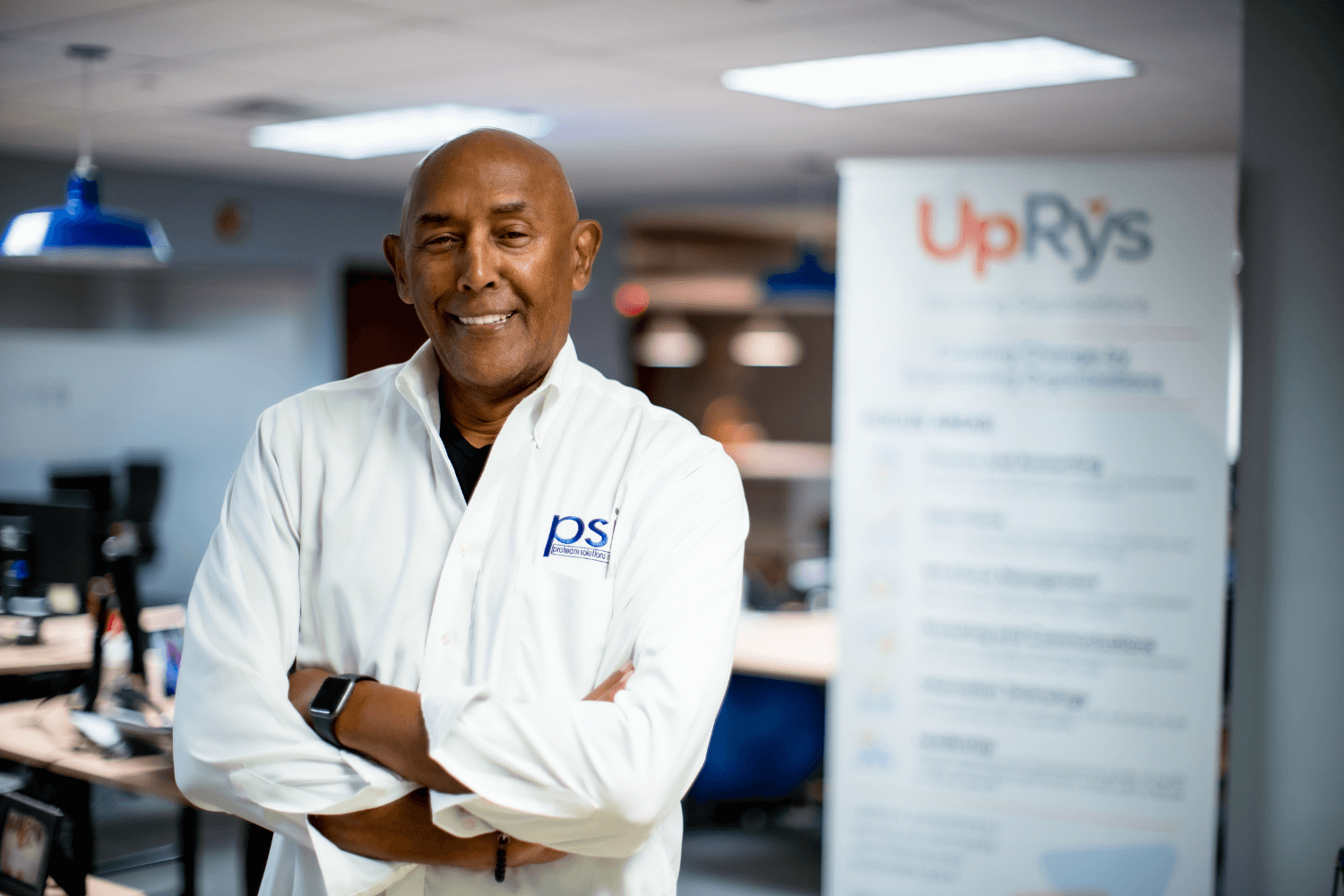 UpRys CEO and Founder, Keith Stevens
"Our support of nonprofits and their clients has a downstream effect on the underserved population," said Keith. "Our support to small businesses provides a cost-effective solution to those who are struggling with the inability to attract/afford talent and with the high-price of specialized services."
Organizations in need can turn to UpRys to find solutions at reasonable rates. UpRys currently partners with clients such as Alvis, The Columbus Urban League, the YWCA, Central Community House, The University of Cincinnati, Be Counted On Foundation, Columbus Metropolitan Library, Godman Guild, Human Services Chamber of Franklin County, IMPACT Community Action, J Mitchell's Sauces & Spices, Akava, PSI, and more.
"Serving traditionally underrepresented firms is an essential step in maintaining the strength of the communities that UpRys serves," said Keith. "As a Minority Business Enterprise (MBE), diversity, equity and inclusion is part of the UpRys DNA. It informs and drives the UpRys ethos. Our purpose-driven model, flexible work environment, and empathic approach to leadership are practices we put in place long before the pandemic. We are currently helping our clients to adapt to DEI practices as a way to attract a more diverse talent pool."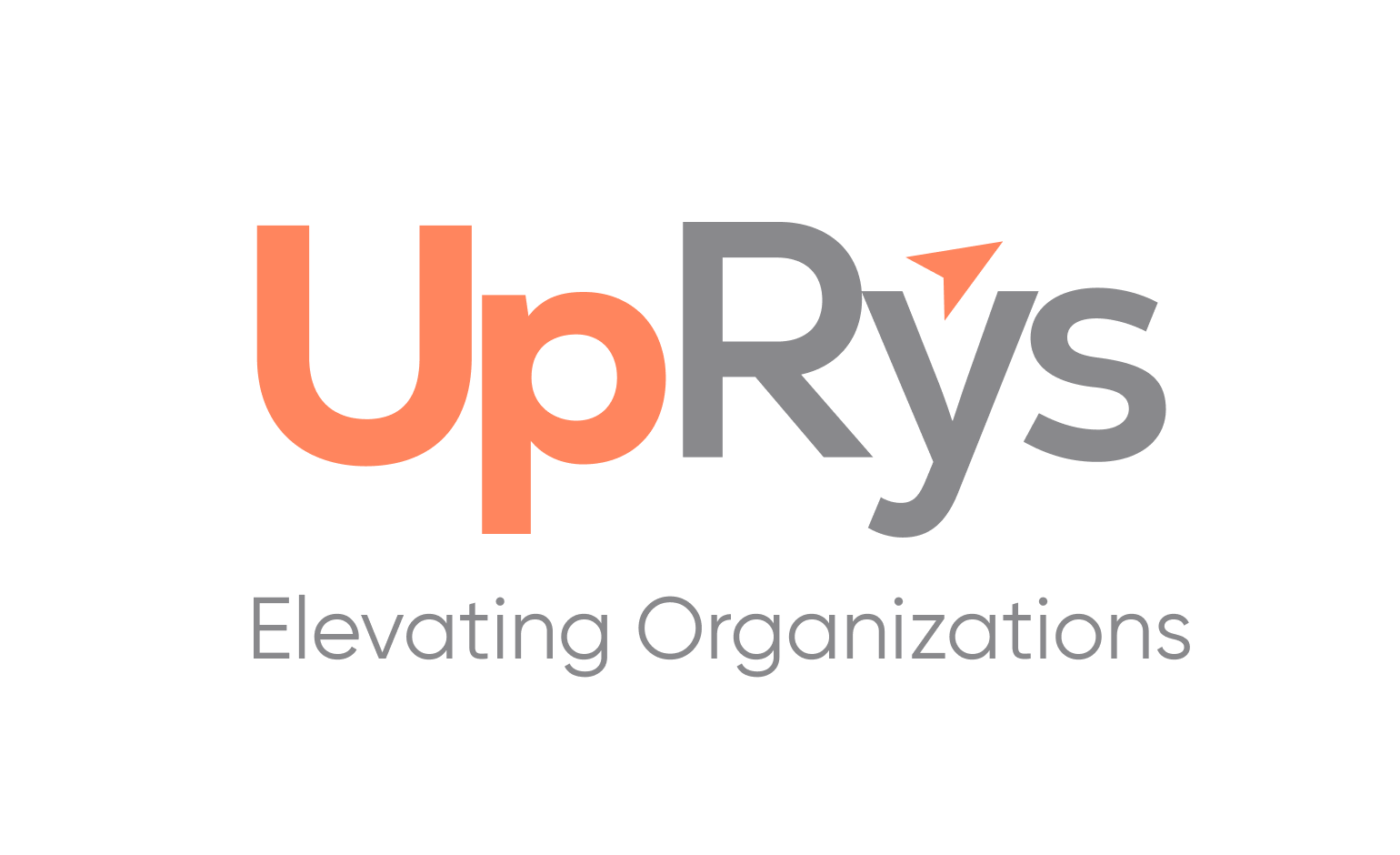 In support of elevating organizations UpRys was recently awarded a $50,000 Inclusion Grant from JobsOhio.
JobsOhio, a nonprofit focused on creating an environment where companies can thrive and individuals can enjoy a higher standard of living, launched an inclusive economic development strategy in 2019. This strategy targets these underrepresented populations and distressed geographies across Ohio.
The goal of the strategy is to attract capital, create jobs, and grow talent for Ohioans of all backgrounds through two primary components:
Provide support to underrepresented populations

Provide support to geographies that need an extra boost to realize their potential.


The JobsOhio Inclusion Grant provides funding up to $50,000 for qualifying small and medium-sized businesses located in distressed communities, or are owned by women, minorities, veterans, or people with disabilities.
The second program within the strategy helps distressed communities to implement catalytic development projects that fulfill a market need and represent a significant reinvestment in areas that have struggled to attract new opportunities for their residents.
To be considered, companies must be engaged in JobsOhio's targeted industries, and either be located in a distressed area or owned by an underrepresented population. Support is intended for small to medium-sized companies with annual revenues between $1-$25 million. The company must be making a capital investment to grow its business with plans to hire new employees.
UpRys was the perfect candidate as a grant recipient.
"Not only did UpRys meet all the program criteria, but they are also a purpose-driven company with a mission of helping support the success of other small businesses and nonprofits in Ohio," JobsOhio said.
The JobsOhio Inclusion Grant dollars UpRys received will be used to expand on an evolving technology build out. UpRys has already showed the beginning of its capabilities in technology innovation with a customized business health assessment that provides leaders with a wholistic view of their organization by measuring how they are performing in six key functional areas.
The goal of the JobsOhio Inclusion Grant is to support the growth of small and medium-sized businesses such as UpRys. Economic disadvantages cost Ohio roughly $40 billion annually in Gross State Product (approximately 5%) due to gender and racial pay gap, resulting in a weaker talent pool and decreased innovation output.
"We hope to accelerate new company investment and continued job growth through this program among the companies we support," stated JobsOhio. "Providing a JobsOhio Inclusion Grant to UpRys ultimately benefits many different companies and organizations supported by UpRys."
For more information on UpRys services, or to schedule a JAaM (Joint Analysis and Modeling) Session, visit www.uprys.com or email marketing@uprys.com.