AaDya Security just announced that they've closed a $2.7 million funding round, led by Firebrand Ventures (Kansas City, Mo.), 645 Ventures (NYC), and Next Coast Ventures (Austin, Texas).
Based in Detroit, AaDya is the third major Metro Detroit cybersecurity startup to announce multi-million funding rounds. Back in August, Censys announced they completed a $15.5 million Series A round, and Blumira closed a $2.6 million round. Both are located in Ann Arbor, and all three, with connections to Duo Security, make up this growing cybersecurity hub in Southeastern Michigan.
Looking for a tech job in the Midwest? Sign up to get connected with top startup jobs.
Along with their startup funding announcement, AaDya is launching a new product, Marzo4, which has been in beta testing since June. To fill a gap in the cybersecurity marketplace, Marzo4 is focused on smaller companies.
"If you look at what's transpired over the last 20 years, we forgot a very substantial group of customers, which are small and medium-sized businesses," Raffaele Mautone, founder and CEO of AaDya told Crain's. "There was this belief that they weren't mature, they didn't have enough money, they didn't understand. . . . This is a huge market that is underserved."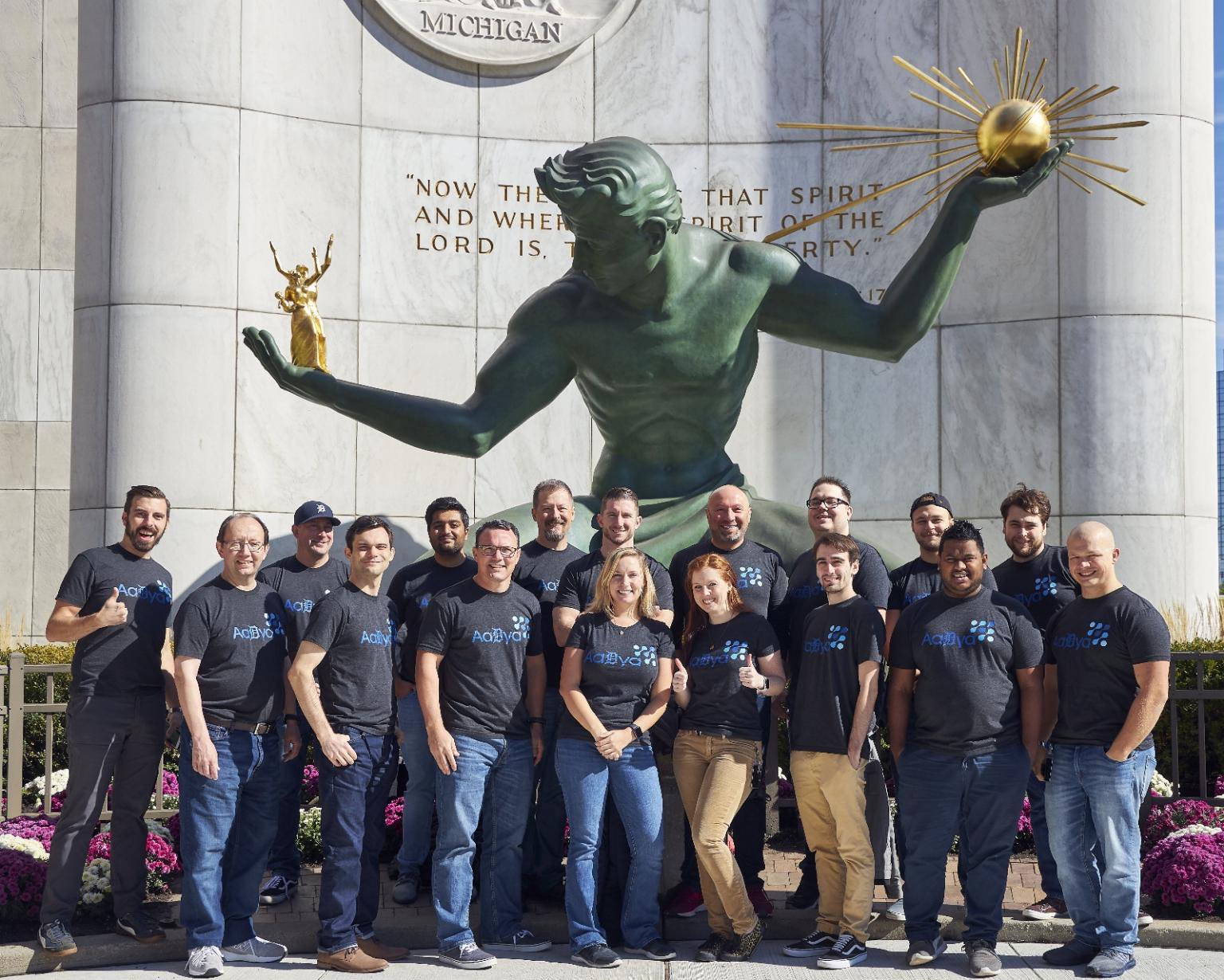 Marzo4 also features an AI-powered security assistant, "Judy," who helps with easy login, password management, anti-phishing, and endpoint protection.
"AaDya's formula for success begins with a genuine desire to help our SMB customers succeed," said Mautone. "We are confident we can transform the industry by delivering an accessible cybersecurity solution that goes above and beyond to provide the freedom and confidence to focus on what they do best."
The new capital AaDya raised will help them grow their team from 20 employees to 35 by the end of next year. Yes, they are hiring, and they're one of the best startups in Detroit to work at.
Want to work at a top startup like AaDya? Join our talent community and start applying for jobs.