Last month, MSU opened student applications for its new Apple Developer Academy. The program is the first and only to be launched in the U.S. and will be located in downtown Detroit.
While other Apple Academies exist in Brazil, Italy, South Korea, and other cities around the world, this is the first program that is a part of Apple's new Racial Equity and Justice Initiative, announced in January 2021. This initiative adds a specific lens through which the program has been built.
"Our program has an extra emphasis on reaching out to the community to ensure that the opportunity we're offering through Apple is indeed diverse and equitable. It's part of the fabric of how we've considered and built the academy from the get-go," said Sarah Gretter, Associate Director at the Hub for Innovation in Learning and Technology at MSU.
This program with Apple has been in the works for the past three years. Sarah said they've been talking about ways to provide more learning opportunities around app development and the app economy. The first program Apple and MSU launched together was the iOS Design Lab on MSU's campus. And that project really kickstarted their relationship with Apple. They visited other academies, engaging with others on the Apple team, talked about logistics, and started to envision what this partnership would look like on a larger scope in Detroit.
Now, the Apple Developer Academy is launching with its first cohort in October. About 200 students will be accepted into the program each year. It's a year-long program and students will spend 20 hours a week in the Academy in the morning or afternoon.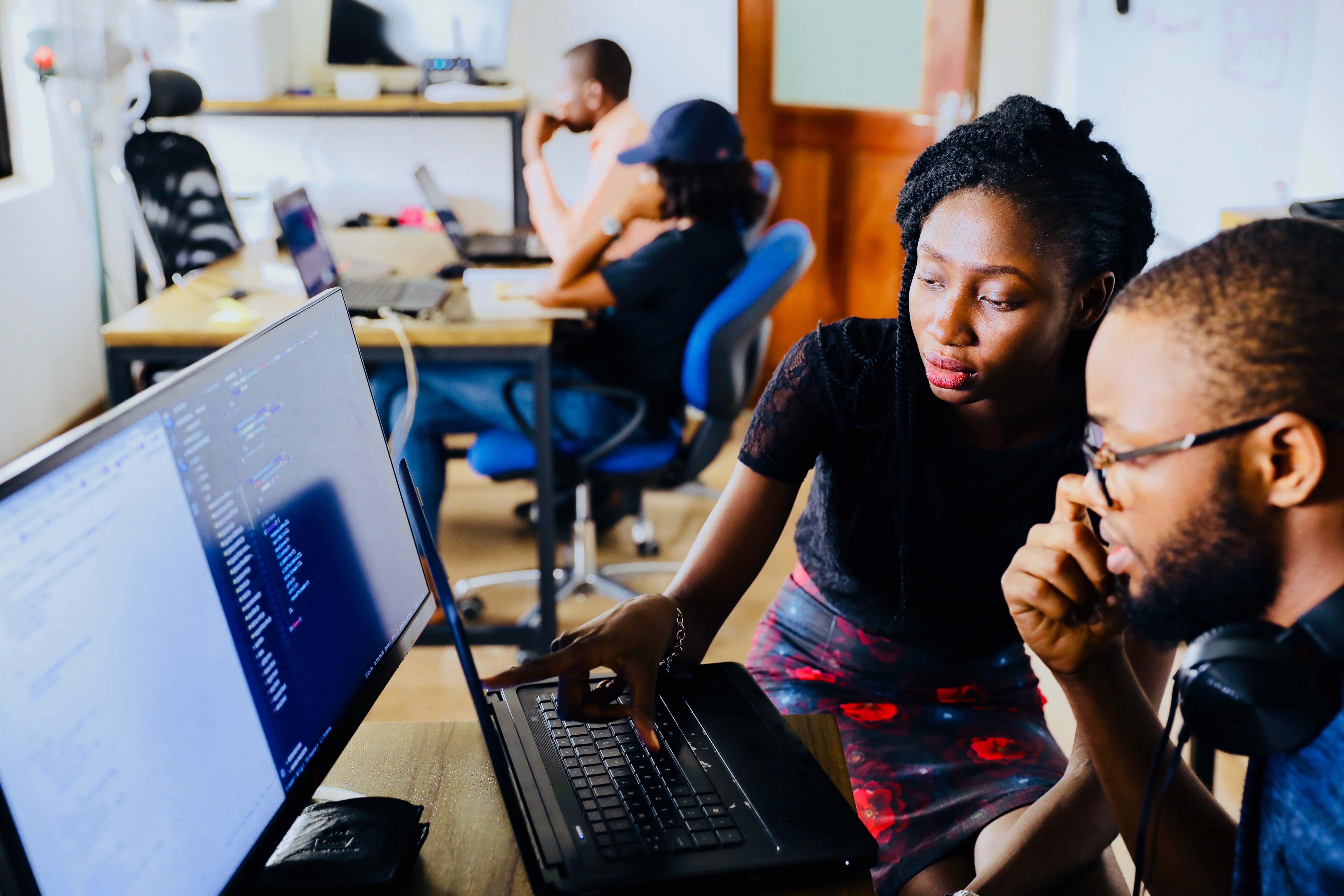 But this isn't your typical coding bootcamp. In fact, Sarah said Apple has been very intentional about calling it a Developer Academy as opposed to a Coding or Programming Academy.
"We're looking at the big picture of what the app economy looks like and figuring out how they can participate in it from a leadership perspective," Sarah said.
Students will learn the basics of coding as well as design and entrepreneurship, so that they can understand the whole life cycle and ecosystem of app development within the app economy.
"We're emphasizing a holistic approach by doing coding, design and entrepreneurship. We're really looking at the ecosystem of apps, not just the coding. There are a lot of jobs in the app economy that revolve around different aspects — project management, product design, etc. Not all of these aspects are addressed in coding bootcamps," Sarah said.
She also added that looking at the big picture helps them attract students of different backgrounds with different interests.
Apple and MSU were also very intentional about Detroit, Sarah said. Almost 80% of Detroit's population is Black, yet many Detroiters have not experienced the positive impact of Detroit's growth. In fact, a new study by Detroit Future City found stark differences between economic growth for white Detroiters and for Black Detroiters. Education is an important part of preparing students for the workforce and empowering economic growth, so this Academy will help offer another avenue for educating Detroiters in tech.
"Detroit is so diverse, and there's a very vibrant ecosystem that already exists. It was the right time and the right place to be launching this academy," she said.
Sarah said it's also important to MSU and Apple that the Academy look like Detroit.
"We want to give priority to Detroit residents and ensure that the diversity in background and experiences are reflected in those who attend the Academy and who are mentors," Sarah said.
Involving the Detroit community in creating the program has also been important for Sarah and her team.
"From the beginning we were really adamant about involving the community and creating community partnerships from the get-go," Sarah said. "We're really seeing the Academy as a participatory design process, meaning we're building it together. And we will have a local advisory board with those community partners that we've been engaging with from the beginning."
After all, this program is all about the community. Sarah said she's excited to share the stories and experiences of the students that come out of the Academy.
"I think that will have a great impact on the community," said Sarah. "What we'll see at the end of the first year is how individuals who go through this experience will give back to the community. That could be in wealth generation, helping businesses, creating their own startups, or continuing their education."
Detroit residents who wish to apply to the Apple Developer Academy can apply online until June 28, 2021 at 11:59 p.m. Sarah said they are looking for people who are self-motivated, creative and really good problem solvers.
The Developer Academy is also hiring mentors. These instructors would be full time MSU employees and should have professional or academic experience in coding, design or entrepreneurship.
But the instructional approach isn't traditional, Sarah said. Again, Apple was very intentional in their naming — mentors in the Academy will create relationships with the students, will help them on personal and professional development, and work alongside them at the Academy.
Because of that, Sarah said they are really looking for people who have the instinct and the interest in mentorship and coaching, people who want to participate in students' lives and "help them along the journey."
Sarah said it's rewarding work, and really is just that — a journey.
"We're so excited for this and looking for people who are excited to get on this journey with us," Sarah said. "It's really going to be an adventure."


Apply to be an Apple Developer Academy - Coding mentor
Apply to be an Apple Developer Academy - Business mentor