There's no one-size-fits-all for a CEO. Each brings their own unique perspective, background and mindset to the role. But there certainly are some that stand out more than others. For good or for bad.
In a time of historic workers strikes like the ongoing SAG-AFTRA Strike happening in Hollywood right now, the way top executives treat employees is taking center stage in current conversations around the future of work. And the message is this: the way executives treat employees matters, and people don't want to settle for less.
We are so fortunate in the Purpose Jobs community to be surrounded by so many executives who take a different approach: purpose-driven leadership. And today, we're excited to celebrate 44 CEOs who lead with purpose every day.
These are leaders who are motivated by mission, support employees, and do the best job of aligning purpose, people, and profits.
Join us in celebrating these top purpose-driven CEOs!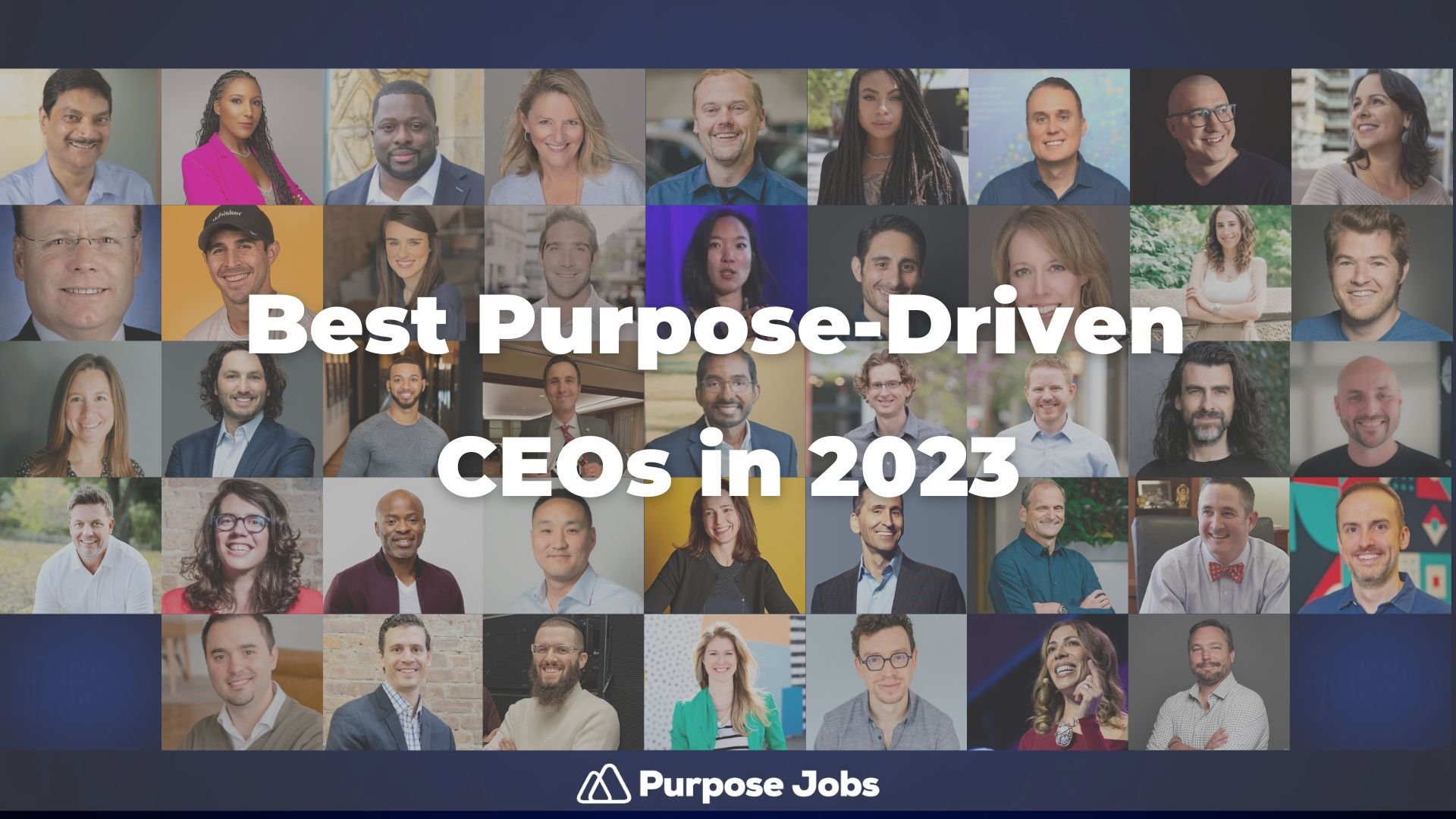 44 Top Purpose-Driven CEOs
Brett Hurt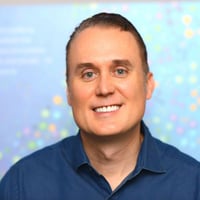 Brett Hurt is the CEO of data.world, a purpose-driven startup democratizing data. As a purpose-driven leader, Brett has made sure to build data.world as a Public Benefit Company and a B-Corp, and he is focused on practicing conscious capitalism. Transparency is super important to Brett, which is why the entire data.world team receives investor emails and is in the loop on larger company plans. High integrity, clear vision, and great communication are just a few additional things that his employees appreciate about his leadership. Brett has written often about leadership and entrepreneurship, and you can check out his book, The Entrepreneur's Essentials, for free.
Linda Rottenberg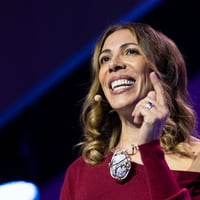 Linda Rottenberg is the co-founder and CEO of Endeavor, the leading global community of, by, and for High-Impact Entrepreneurs. She has been named the "Innovator for the 21st Century" by TIME and has led the global entrepreneurship movement since 1997. She's a notable executive, serves on three corporate boards, and is a bestselling author on leadership. Linda's leadership is making a difference both within the Endeavor organization and in its community of entrepreneurs and startup ecosystems.
Luis von Ahn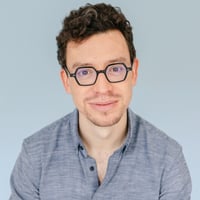 CEO of the successful tech company Duolingo, Luis von Ahn has had a huge influence on the company — and in the Pittsburgh startup community. He co-founded Duolingo in 2011 and has since been on a mission to use technology to help everyone get access to high-quality education. With 13 U.S. patents, the recipient of many fellowships and awards (including the MacArthur Fellowship, Luis von Ahn is a recent inductee into the National Inventors Hall of Fame. He is also the founder of the Luis von Ahn Foundation, which supports local community leaders and nonprofit organizations working on improving the lives of individuals, especially women and girls, in his home country of Guatemala.
Sarah Friar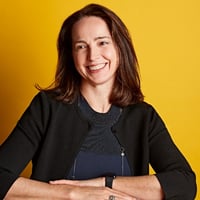 Sarah Friar, CEO of Nextdoor, stands out for her commitment to fostering a kinder world through the transformative power of community. Her leadership has helped build Nextdoor's welcoming and impactful platform, and her emphasis on purpose-driven work aligns with the company's mission and values: to be a welcoming and globally impactful platform that helps neighbors strengthen their community and cultivate a kinder world.
Scott Kim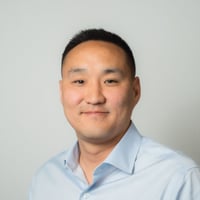 CEO of RocketReach, a business info-services platform, Scott Kim is a purpose-driven leader who strikes a rare balance of high IQ and EQ. His technical background has made him incredibly strategic and adds value on critical aspects of the product. At the same time, Scott is highly executional and has a very low-ego, which allows him to get into the weeds and do tasks you rarely see CEOs doing. This Midwest native drives the people-first culture at RocketReach, and he has a high level of integrity and creates equal opportunity within the business and employees. Last but not least, he leads with extreme transparency and communicates with honesty and respect. Everyone at the company has nothing but positive things to say about the way Scott leads the business, and the way they are treated by him.
Justin Turk
Livegistics founder and CEO, Justin Turk, is a third-generation entrepreneur in the construction industry on a mission to revolutionize the construction industry by automating processes and establishing sustainability hubs around the world. The community approach to construction extends to the approach Justin takes to leadership and culture. He leads with community by seeing employees beyond their given role, celebrating wins, and creating a space for people's voices to be heard.
Marc Hudson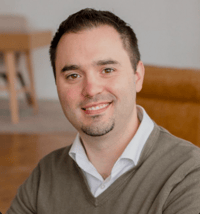 Marc Hudson, once the co-founder and CEO at Rocket Fiber and now the co-founder and CEO of a new tech startup, Hum, leads with integrity and purpose. Marc has a growth-minded approach to his career, seeking out mentorship from his community and striving daily to be the best leader he can be. Christina Fair, Hum's co-founder and COO said that Marc is "transparent without creating uncertainty, decisive when he needs to be, and at other times holds space for our team to make their own decisions while having their backs."
Christina Cacioppo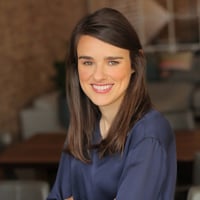 Ohio native Christina Cacioppo is the CEO of Vanta, a tech company that automates the complex and time-consuming process of security compliances. Her business acumen was seen at an early age when she started a Beanie Baby business on eBay when she was 11 years old. Now, she runs a leading security and compliance platform backed by Sequoia Capital and Y Combinator. As a CEO, Christina is unafraid to dive into problems, get her hands dirty to help out her team, and is a huge advocate for continuous learning. As a purpose-driven leader, Christina wants to make a difference as a female founder and CEO of a software company. She said in an interview, "... more women should start enterprise SaaS companies. We've come a long way, but [we're] nowhere near parity." Christina's own leadership team has more women at the helm, but industry-wide there's a lot of work to be done.
Matt Rodak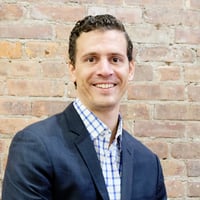 Matt Rodak is the founder and CEO of Upright (previously Fund That Flip), a Cleveland-based real estate fintech startup. Matt started the company out of a genuine need to help real estate entrepreneurs make an impact in their neighborhoods and communities. While the company was founded in NY, Matt is from Cleveland and intentionally set up an office there to invest in Cleveland and help transform neighborhoods and communities. The people Matt works with every day say he is down to earth, transparent, fun and focused on building the kind of company culture that he always wanted to work for.
Troy Morris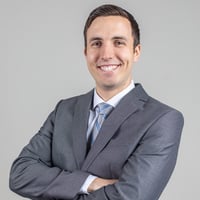 Troy Morris is the CEO of a rising Michigan startup, Kall Morris Inc. The company is on a mission to remove dangerous debris in outer space. As a leader, Troy is motivating, understanding, and puts the best interests of the team at forefront. He's coached and mentored interns, leads with empathy and integrity, and has worked hard to put KMI on the aerospace map. Corinne Moore, a KMI employee said of Troy, "He's fostered within our group both the drive to complete our goals while also looking out for each other and remembering that we're all human." Troy has proven himself to be an impressive leader of the company — and within the aerospace industry.
Beth Houck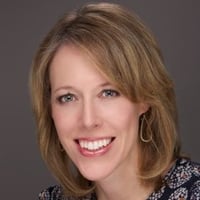 Based in Chicago, SonarMD uses digital tools to proactively detect deteriorating gut health. The CEO, Beth Houck, is truly purpose-driven and will always make decisions based on what is best for the patient. Beth is a visionary while simultaneously having the ability to understand the trivial details which helps guide the team to deliver and execute on her strategy. From a people operations standpoint, Beth knows how to provide structure without micromanaging, and make sure that everyone is aligned and working towards common goals. This leadership style has helped launch so many careers at SonarMD, and helps people achieve their professional goals. Inspiring, building trust, respectful, open, and creative are a few other words her team uses to describe her. Her small company has grown and risen to the challenges of startup life in the past couple of years. Her leadership has guided the company to success, and the team has seen little to no turnover. Beth also leads with empathy and genuine kindness, and she truly cares about her employees and about doing the right thing for them and the patients.
Ryan LaPensee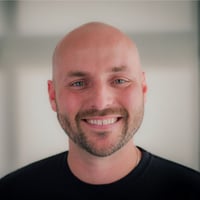 Ryan LaPensee is the CEO of PanOptic, a consulting and product firm specializing in Quality and Devops in the software development space.. Purpose-driven leadership is Ryan's M.O. He has been a great mentor to the team, rises to the challenge, and is always looking for ways to be innovative. He is transparent, always updating the team with the latest company news, which is critical for remote teams like PanOptic. Ryan also encourages the team to give input on business strategy and decisions, inviting everyone to take ownership of this project, and supporting them throughout.
Amy Vaughan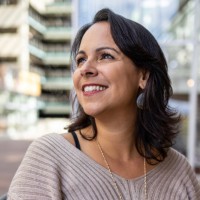 The CEO of Together Digital, a community for women in tech, Amy Vaughan is one of those leaders who isn't in it for themselves. Amy gives her everything to her business, because she's so focused on helping the women her company serves. She joined this community as a member herself, and grew the Cincinnati chapter to hundreds as a board member before the Founder asked her to step in as CEO. When the pandemic hit, Amy was able to lead the organization through this uncertain time, cutting operational costs, pivoting a formerly in-person community to an online one, and growing community accessibility and offerings. Her continued dedication to the community members provides a safe haven for women in technology to find support during some of the hardest years on record. Her dedication to her community is seen in the fact that she reserves two days a week to onboard each new member, staying connected to what the community needs and the industry at large. And during her time in Goldman Sachs 10,000 Small Business incubator, lighting struck for an idea on a new community platform. She runs a business, coaches kids soccer, mentors, hosts a podcast, takes care of an elderly parent, and sacrifices a lot of herself to help others. She embodies purpose-driven leadership.
Mendel Rosenberg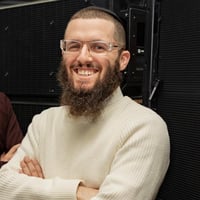 The CEO of Gearsupply, Mendel Rosenberg, holds himself to a high standard when it comes to integrity. It's how he works with his employees — and his customers who are looking to buy refurbished audio equipment. Mendel is also passionate about having a great work culture, placing high value on transparency, employee growth, and autonomy. He encourages new ideas and gives people the opportunity to take initiative and grow. At the same time, Mendel is always willing to work in the trenches with the team, ready to roll up his sleeves and step in to help.
Shawn Crowley and Mike Marsiglia
As Co-CEOs, Shawn Crowley and Mike Marsiglia are uniquely positioned leaders at Atomic Object. Having a collective 33 years of experience at Atomic and having spent at least a decade being groomed for the CEO role, both Shawn and Mike lead Atomic Object in a direction that follows the ethos of the company, the most important being to live out our purpose by being a force for good. Working as a pair of CEOs and making joint decisions requires an exceptional level of communication skills, empathy, and transparency, all of which Shawn and Mike use every day. As a B-Corp, Atomic Object is required to make business decisions that consider more than just the bottom line, meaning that Shawn and Mike are leading as true purpose-driven leaders, and are always thinking about how their decisions affect employees and the community. Further, Shawn and Mike regularly meet with Atomic's Diversity Action Council (DAC), the council created to improve diversity, equity, and inclusion (DEI) at Atomic. Atomic partnered with Global Bridge Builders (GBB) to establish an evergreen, process-driven approach to DEI work at Atomic that includes ongoing participation, rather than a one-off DEI training. In the last year, the DAC has changed the way it recruits first-job employees, begun reporting discretionary spending on local women, LGBTQ+ and BIPOC-owned businesses, and initiated an internal demographic survey of employees for the first time. Shawn and Mike are an integral part of this transformation at Atomic.
Lisa Jilek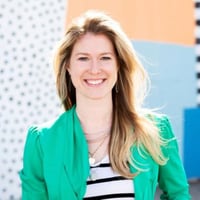 Lisa Jilek is the CEO of OST, a technology firm headquartered in Grand Rapids that helps clients align data, strategy and technology to accelerate their digital future. Lisa has been in leadership roles at OST since 2019, and has helped the company grow. She has an extensive background in business leadership, founding her own company in 2008 and leading many big brands to success in executive roles. She deeply understands business needs and how to operate and adapt at the intersection of business and technology. Above and beyond her experience and skillset, Lisa is an engaging, out-of-the-box thinker with an extraordinary ability to get results in a collaborative and meaningful way while creating a culture where people are inspired to make a difference.
Tyrre Burks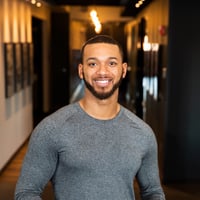 Based in Minneapolis, Players Health uses an interactive mobile and web-based platform to allow sports organizations to track and manage everything including compliance, injuries, misconduct, and insurance. Tyrre Burks, the founder and CEO of Players Health, is on a mission to keep player health and safety as the priority. As a purpose-driven leader, Tyrre also prioritizes the health and wellbeing of his employees. The team is remote-first and distributed around the U.S. and Canada. The company prioritizes continuous feedback and improvement, as well as employee wellbeing by offering flexibility and making mental health a priority. Tyrre values EQ over IQ, leads with empathy, and is committed to DEIB in both the company's mission and his own organization. Tyrre has been recognized as a Most Admired CEO by the Minneapolis/St. Paul Business Journal in 2022.
Bhushan Kulkarni
As a fundamental leader in not just one but three tech organizations, Bhushan Kulkarni has been recognized for his fantastic leadership. His team at InfoReady said that his positivity and high energy have created a fantastic place to work. Mistakes are embraced, people are encouraged to try new things, but Bhushan also recognizes that people have lives outside of work that they should focus on too. The culture Bhushan has created makes employees feel like family, and that Bhushan values everyone on a personal, individual level. Integrity is at the forefront of each and every decision in his companies. No cutting corners, no decisions based on the easy way out. He includes people in the decision-making process and works to be transparent in the business' direction.
Marc Alexander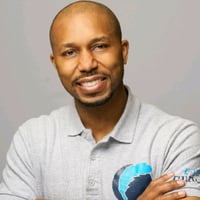 As the CEO of Lite Tuition, a Michigan-based startup helping students get access to tuition for school, Marc Alexander stands out as a purpose-driven leader. His desire to help students pay for college is his way of paying it forward, and making a difference in the world. What makes him stand out even more though, is the empathy he has for everyone he comes into contact with. Marc goes out of his way to step into the shoes of those that work for him, but also for potential clients, to the vendors he works with, to the students he is trying to help. He wants to positively impact every person he meets. Marc has also made the 1% pledge to Michigan Founders Fund, which means Marc has promised 1% of equity, carry or profit of Lite Tuition into a fund for Michigan-based grantmaking. As a true purpose-driven leader, Marc is all about giving back to the community.
Sean Nathaniel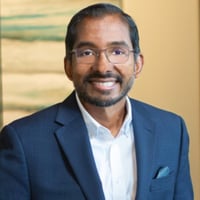 Ann Arbor's DryvIQ is the leader in unstructured data. Leveraging speed and scale, DryvIQ helps organizations seamlessly classify, manage, and migrate their unstructured data – across any repository – all from a patented platform. It takes the right type of leader to take over and transform a 10-year-old small company that serves the largest companies in the world (Microsoft, AstraZeneca, Box, Nike and GM) with very complicated projects. Sean joined DryvIQ as the COO in early 2022 and became CEO in late 2022. He's an experienced operator and product person who has served DryvIQ well as the unstructured data management platform expanded with new capabilities. Sean has not only retained but also elevated DryvIQ's culture by solidifying the North Star and Cultural Tenants. He has put team members first with the desire to "build a lasting company where team members do the best work of their lives." Sean holds regular 1:1s with team leaders, has a legitimate open-door policy, and constantly solicits organizational feedback. During his tenure, he has put rigor and accountability into the operating model creating four counsels, each with a single owner but interconnected members. This has allowed DryvIQ to focus on helping clients safeguard what matters most in their unstructured data.
Kris Rudeegraap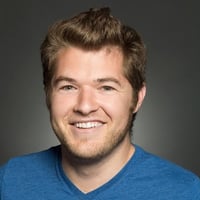 Kris Rudeegraap is the Co-Founder CEO of Sendoso, a remote company on a mission to create more human relationships in a digital world and help companies start sending, start connecting, and start driving revenue. Leading with this mission always in mind, Kris has built a purpose-driven company that prioritizes human connection — both for customers and for employees. People at Sendoso enjoy a great work-life balance, empowering leaders, an inclusive environment, and a fun place to work. Kris is proud to have been able to hire over 500 employees that have an amazing place to work. He also invests and advises other founders, and donates to charity.
Zachary Bookman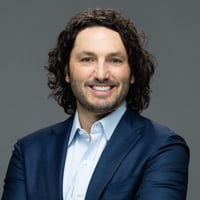 Zachary Bookman is the CEO of OpenGov, a company dedicated to providing cloud-based software solutions for public sector organizations to make better decisions and improve their operations. His purpose-driven leadership shines through in the open and accessible culture he cultivates within the company. Employee reviews consistently highlight the executive team's transparency and willingness to engage in meaningful conversations. With a clear vision and a commitment to the company's mission, Zachary fosters a sense of unity and positive intent among employees. This, coupled with his emphasis on communication and coaching, ensures that every employee feels valued and included in the company's growth journey.
Scott Thomsen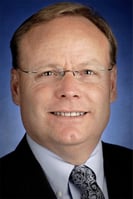 CEO and Co-founder of LuxWall, Scott Thomsen is on a mission to reduce global carbon emissions by building more energy efficient glass for windows. The vacuum technology used in the glass has the potential to reduce a building's carbon emissions by 35-45%. Scott is also building a fantastic place to work that supports employees who want to make a difference in the world.


Alex Niemczewski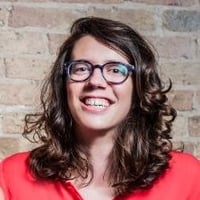 In Alex Niemczewski's role as the co-founder and CEO of BallotReady, her commitment to educating voters and promoting civic engagement is clear. BallotReady is on a mission to make democracy work the way it should by helping constituents across the U.S. vote and vote informed on every race and measure on their ballot. Alex and the BallotReady team are strong believers in flexibility, hire people who are excited about the mission, and give them the freedom and leadership to act in support of constituents first. Their core values, like wonder and inclusivity, are just a few examples of Alex's purpose-driven leadership.
Rick McConnell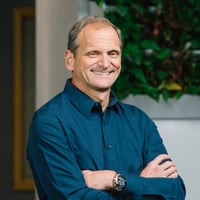 As the CEO of Dynatrace, Rick McConnell has stood out as an effective purpose-driven leader. Highly praised by employees, Rick has clear communication and has made a positive impact on the company culture. His commitment to a balanced work environment, coupled with a strong company vision, resonates with employees. An example of this is Dynatrace's global wellness days, an initiative set by the leadership team to ensure balance and wellness for employees. McConnell's long-term vision and dedication to promoting self-care in the workplace contribute to a resilient and inclusive remote work strategy that has played a significant role in the company's success.
David Boskovic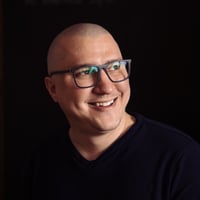 The co-founder and CEO of Flatfile, David Boskovic, brings his extensive engineering background to now build the easiest, fastest, and safest way for developers to build the ideal data file import experience. It's all about creating beautiful, human-centric experiences to remove the barriers between people and data, and this human-centric lens runs throughout the entire company. Flatfile is one of the best remote tech companies, prioritizing employee flexibility, health, growth and aspirations.
Michael Fitzsimmons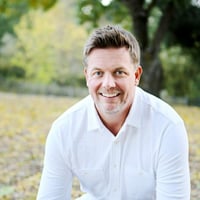 Michael Fitzsimmons is the CEO of Crosschq, a technology platform focused on improving hiring decisions through human intelligence and predictive data. His purpose-driven approach is evident in the company's mission to build diverse, winning teams. Michael's leadership has earned a high ranking on platforms like Comparably, underscoring his positive impact on the organization. Addressing anxieties proactively and maintaining clear communication further solidify his role as a thoughtful and effective leader.
Christine Yen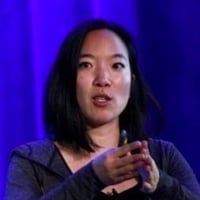 Christine Yen is the CEO of Honeycomb, an observability solution that shows you the patterns and outliers of how users experience your code in complex and unpredictable environments. Her purpose-driven leadership is evident through the company's high ranking on platforms like Comparably, showcasing her commitment to creating a positive work environment. Something highly valuable in a CEO, Christine has the ability to navigate challenges and embrace failures as opportunities for growth. She takes a forward-thinking approach to innovation and improvement, and is building an impact-driven, culture-first workplace.
Daniel Brillman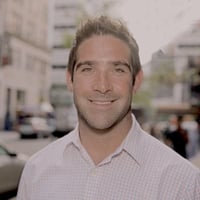 Founder and CEO of Unite Us, Daniel Brillman has built an exceptional culture as the company's competitive advantage. Through Unite Us' national network and software, community-based organizations, government agencies, and healthcare organizations are all connected to better collaborate to meet the needs of the individuals in their communities. The sense of community and dedication to values is seen throughout the company, with collaboration, empathy and equity at the heart of the culture. As a purpose-driven leader, Daniel has put a strong emphasis on building a cohesive culture and prioritizing DEIB both internally and externally. Daniel himself takes a thoughtful and empathetic approach to leadership, fostering a positive and supportive work environment with a 95% employee retention rate.
Tope Awotona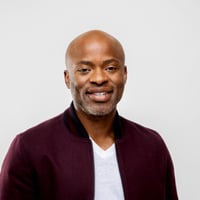 Tope Awotona, the CEO of Calendly, brings years of experience of founding and leading companies to the table. As a serial founder, he's talked openly about successes and failures, and how you can always learn something new from them. What makes a strong leader is perseverance, something Tope certainly has. His leadership style at Calendly is empathetic and focused on balance. He understands employee anxieties during transitions and tries to make sure they can navigate it successfully.
Lauren Makler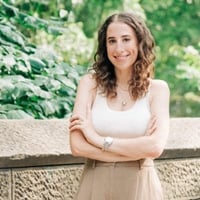 Lauren Makler's company, Cofertility, is addressing a significant need in the fertility space: options. Lauren and her co-founders Halle and Arielle are on a mission to make the family-building experience more human-centered and accessible. Lauren's dedication to helping individuals navigate fertility challenges is emblematic to her purpose-driven leadership approach. Transparency, empathy and flexibility are pillars of the culture that Lauren is building at Cofertility.
Peter Gassner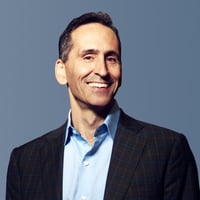 Peter Gassner is the CEO of Veeva Systems, a Silicon Valley-founded company with offices around the country. Peter leads with a culture-driven perspective, evident through the company's status as a Public Benefit Corporation (PBC). Peter's commitment to culture and impact has created a top workplace that supports employees through wellness, flexibility, openness and trust.
Dawn Dickson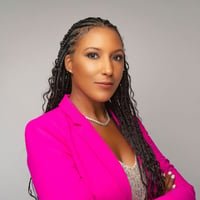 Dawn Dickson, a six-time founder and outlier in entrepreneurship, embodies purpose-aligned leadership. Dawn is an investor, marketing expert, keynote speaker and crowdfunding pioneer. She's been recognized as a top Black founder to know, and her dedication to helping fellow entrepreneurs gain more from capital raises showcases her commitment to supporting others in the business world.
Nick Francis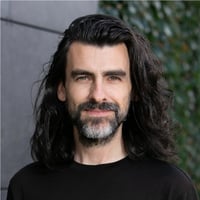 Nick Francis is the CEO of Help Scout, a tech company building the leading customer service software. Consistently recognized for its progressive workplace culture, Help Scout has an environment that's supportive and collaborative. Team members enjoy high autonomy, continuous feedback, and a safe place to fail. Nick and the leadership team have been praised for their thoughtfulness, curiosity, innovation, humility, and empathy. Help Scout has a long-time commitment to DEIB, employee growth, and work-life balance. Nick has an 89% CEO approval rating on Glassdoor and has built a blueprint for purpose-driven leadership and company culture.
Edwin Olson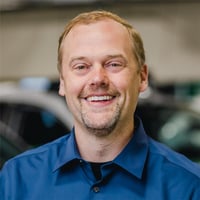 With over two decades of experience working with autonomous vehicles, Edwin Oslon is the co-founder and CEO of May Mobility in Ann Arbor. May Mobility is on a mission to reimagine transportation by developing and deploying autonomous vehicles that get people where they need to go safely, easily and with a lot more fun. Edwin and the leadership team at May Mobility have led with purpose, placing a huge emphasis on their values: "do what's right" and "drive with purpose" are some of those values. Edwin was named one of Crain's Detroit Business' Notable Leaders in Energy in 2023.
Kathy McAleer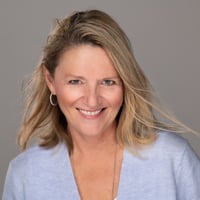 Kathy McAleer is the founder of HerMD, a Cincinnati-based women's healthcare startup. Kathy has over two decades of success driving growth and delivering results for companies ranging from startup to Fortune 500. In addition to being growth-oriented, Kathy is passionate about people and believes everyone she works with has a superpower that can be unleashed.
Karissma Yve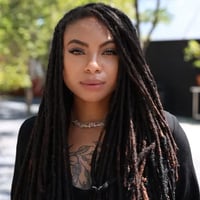 Karissma Yve, the founder of Gildform, demonstrates purpose-driven leadership through her mission to empower creators with on-demand jewelry design and manufacturing. Her innovation and unique approach to the jewelry industry, coupled with recognition as a Forbes 30 Under 30 recipient, highlight her remarkable achievements. A real innovator in the space, Karissma's company was selected for the Techstars JP Morgan accelerator program and has caught the attention of innovators and entrepreneurs like Richard Branson and Pharrell.
Bob Moore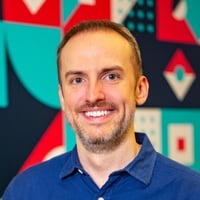 Crossbeam co-founder and CEO, Bob Moore, is no stranger to leading through uncertain times. He has built and led startups through the economic downturn of 2008, changing political climate of 2016 and now leads Crossbeam with resiliency and visionary leadership. His inclusive, remote work strategy aligns with the changing dynamics of the modern workplace and has created an empathetic work environment. Bob's own emphasis on self-care extends throughout his purpose-driven approach to leadership, ensuring employees' well-being and success over the long term.
Jessica Bell van der Wal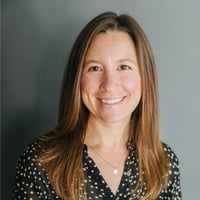 Jessica Bell van der Wal is the CEO of Frame Fertility, tailored resources and expert support for family planning. A seasoned professional in healthcare, Jessica felt bound for healthcare entrepreneurship and was inspired to start Frame based on her own patient / fertility journey. A real disruptor in the healthcare space, Jessica is making a positive impact on fertility planning and helping "find ways to unlock the power and the passion of women."
Lennie Sliwinski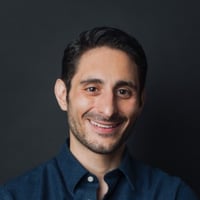 Lennie Sliwinski is the co-founder and CEO of Trusted Health, a company on a mission to help travel nurses and allied health professionals build the lives they want. The values that Lennie and the co-founders established for the company are community-driven, empowering, celebrate transparency, and genuine. This mission-driven leadership is reflected in high approval ratings on Glassdoor and Comparably, and has built a positive place to work that's making a great impact in the healthcare industry.
Mike Odar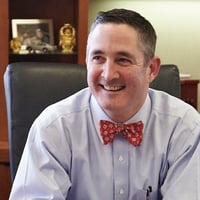 CEO of Greenleaf Trust in Kalamazoo, Mike Odar leads with charisma, intelligence and empathy. His passion for the company's mission — to support people's financial wealth, goals and life — is contagious throughout the company. With a clear vision and focus, Mike always navigates the company in the right direction with a sense of purpose. Mike is also focused on nurturing a culture of innovation and collaboration. He fosters an open-door policy, where employees feel comfortable sharing ideas and suggestions. Recognizing that diversity and inclusivity drive creativity, he actively promotes an environment where all voices are heard and valued, regardless of hierarchy. Mike is equally passionate about corporate social responsibility. He spearheads numerous philanthropic initiatives and environmental sustainability efforts, reinforcing the company's commitment to making a positive impact on society.
Tim Sheehan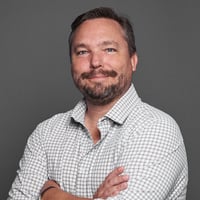 As the CEO of fintech startup Greenlight, Tim Sheehan leads with purpose every day. Inspired to help teach his own kids financial literacy, Tim co-founded Greenlight, a debit card that helps parents raise financially smart kids. Under Tim's leadership, Greenlight has grown to be an influential and purpose-driven fintech unicorn. Tim brings a wealth (pun intended) of financial knowledge with previous leadership experience at Yahoo Finance, E*TRADE, Fiserv, and more, and family and financial literacy remains at the heart of the mission.
Jacob Zuppke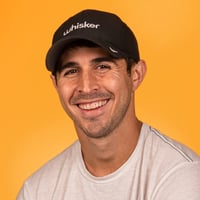 Starting with AutoPets (now known as Whisker, the creator of the litter robot) in 2015, Jacob Zuppke has risen in leadership roles to become the President and CEO in January 2022. Jacob and the company's founder Brad Baxter have worked to build a positive and encouraging work environment where employees feel empowered to make a difference and shape the future of pet care.
What CEOs did we miss? Send us your thoughts or share this article with your additions!
Stay In The Know