Did you know that Cincinnati has a growing tech scene? Cincy is a great place to live, affordable, and is home to some great emerging tech startups.
What's even better is that many of these startups offer top-notch benefits. Employee benefits are evolving like never before, and it's essential to find a job that not only pays well but makes you feel valued and taken care of.
Workplace wellness plans, a healthy work environment, and flexible time off or remote startup jobs often top the list of what talent is looking for in the best employee benefits. A 401k, competitive compensation, and health insurance are still important parts of employee benefit packages. If you're looking for a startup job that offers benefits that go beyond the norm, we've rounded up some of the best benefits from Cincinnati startups.
Startup Companies in Cincinnati with the Best Benefits
1. Coterie
Coterie Insurance is a fast-growing insurtech company. This Cincinnati startup helps small businesses get the coverage they need when they need it, so that businesses can get back to doing business. They have some great benefits and are hiring for open remote startup jobs.
Coterie Benefits:
Unlimited PTO, and they expect you to take at least 80 hours during the year in addition to the paid holidays: Christmas Day, New Years Day, Thanksgiving, July 4, Memorial Day, Juneteenth, Labor Day. They also encourage the celebration of personal holidays and important family events.

Perks Platform that allows access to discounts for wellness, meals, travel, appliances, etc.

Continuing Education Stipend

100% Remote

A culture with a deep belief in Intentionality, Inclusion, and treating you like the professional you are.
2. Cerkl
Tech startup Cerkl in Cincinnati has built a full set of solutions for internal communications. Think Hubspot but for internal company communications of all kinds. Best of all? Well, for customers, that would be the flexible pricing. For employees, it has to be the benefits.
Cerkl Benefits:
Flexible work schedule

Unlimited PTO

Remote work friendly

Health insurance

Development budget
3. Losant


Image source: Losant
Losant works in industrial IoT, asset tracking, contract tracing, road quality maintenance and a number of related industries that utilize IoT to track products and processes via IoT. We love the long list of benefits Losant provides that are mindful of employee wellness from all angles!
Losant Benefits:
Wellness stipend

Office ergonomics stipend

Continuing education stipend

Health insurance

401k match

Life insurance

Remote work friendly

Flexible work schedule
Looking for more startup jobs? Discover top startup and tech jobs across the Midwest.
4. Stack
Cincinnati's Stack serves the construction industry by offering a tool to help contractors bid out jobs and store plans using cloud-based tech. Stack is targeting an unusual niche in the construction industry, and we look forward to seeing where they're headed.
Stack Benefits:
Health insurance

On-site gym

401k

Employee stock purchase program
5. Hive Networks
Hive Networks creates peer-to-peer systems for working communities. They help connect medical providers, researchers, patients, and other stakeholders for better outcomes. This mission-driven startup is a great place to work and offers some top benefits.
Hive Networks Benefits:
Health insurance

Unlimited PTO

Remote work friendly

Job training and conferences

401k

Financial planning assistance
6. 84.51°
Tech startup 84.51° is in the space of consumer insights research and customer loyalty marketing. They also have outstanding benefits to match with a culture that prides itself on being healthy enough so employees stick around over 10 years.
84.51° Benefits:
On-site gym and massage

Paid maternity and paternity leave

Newlywed PTO

Adoption benefits

Tuition reimbursement

Flexible work schedule

Remote work friendly

On-site cafe
7. VNDLY
Cincinnati's VNDLY creates workforce management tools whether that's for extended workforce or independent contractor management. VNDLY works in a variety of industries, from manufacturing to education, and across multiple departments like legal, HR, and finance.
VNDLY Benefits:
Health insurance

Retirement account

Generous PTO

Employee stock purchase options
8. Cloverleaf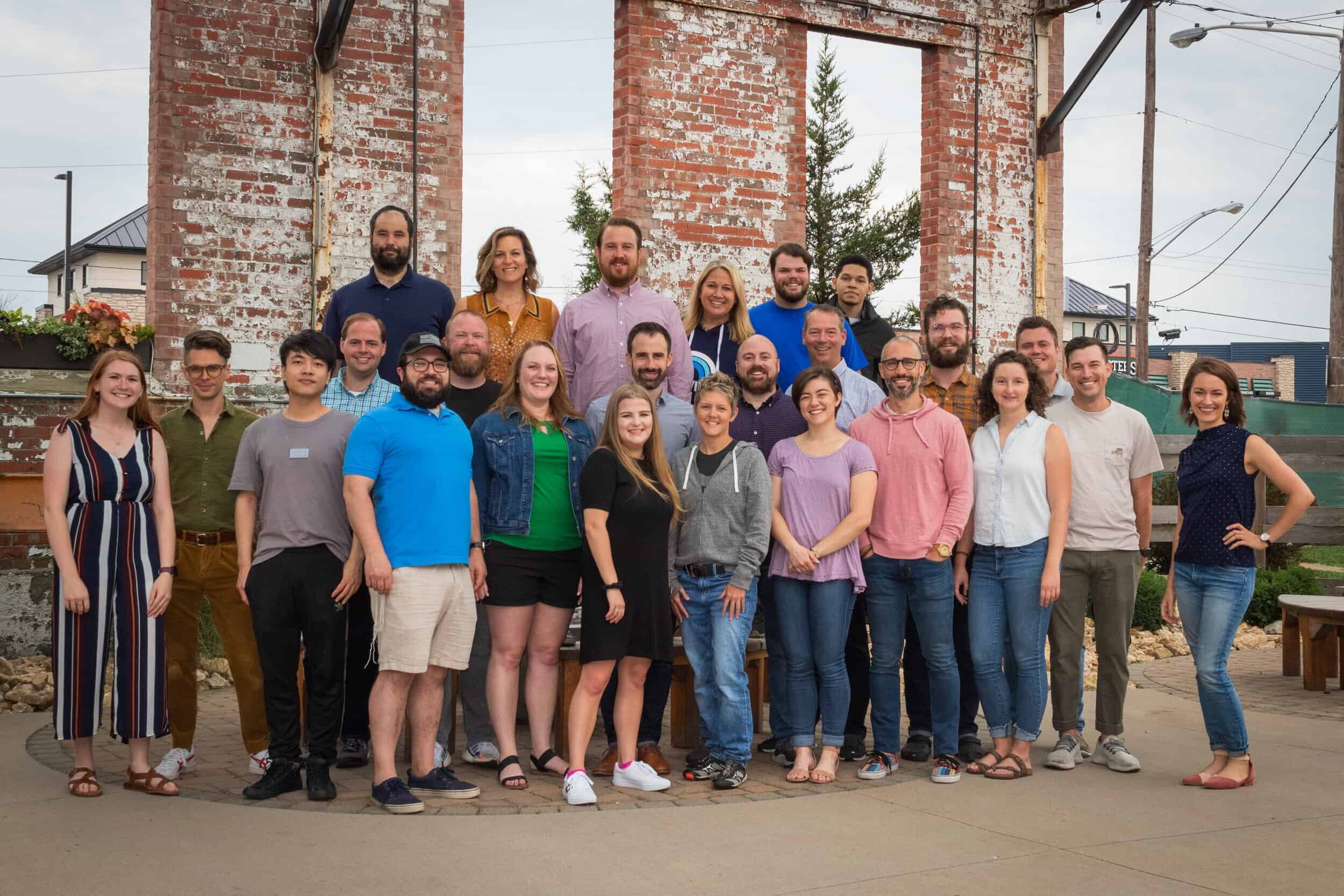 Image source: Cloverleaf
Cloverleaf makes an automated team coaching tool, and they're rated 5 stars on Glassdoor as a great startup to work for in the greater Cincinnati area. Many Cincinnati startups are still getting their sea legs, but Cloverleaf already boasts 600,000 customers from HP to UPS.
Cloverleaf Benefits:
Health insurance

Flexible PTO

Remote work friendly

401k match

Financial coaching
9. Narwal
Narwal is a tech company offering data and analytics, automation, and cloud solutions. Narwal helps its employees gain as many certifications as they want, too. Great option if you're getting your career started or want to advance your skills.
Narwal Benefits:
Health insurance

401k

Employee stock purchase options

Remote work friendly

Unlimited training and certifications

Immigration support
Want to be the first to know when new Cincinnati startup jobs drop on Purpose Jobs? Subscribe to our weekly newsletter to get the top startup news and jobs sent straight to your inbox.
Looking for more top companies with the best benefits? Check out other hiring startups with great perks from around the Midwest.
Companies with the Best Benefits: Ann Arbor
Companies with the Best Benefits: Chicago
Companies with the Best Benefits: Columbus
Companies with the Best Benefits: Detroit
Companies with the Best Benefits: Indianapolis
Companies with the Best Benefits: Milwaukee
Companies with the Best Benefits: Pittsburgh
Companies with the Best Benefits: Remote