These northern-Ohio biotech companies are making huge investments, treating diseases
Growth and investment in Ohio's biotech industry are at all-time highs, fueled by the state's world-class universities, hospitals, and support organizations.
With the help of BioOhio, we've compiled a list of fast-growing biotech companies that are based in Cleveland and northern Ohio.
(Check out the first two parts of our series on biotech companies in the Columbus-area as well as throughout Cincinnati and southern Ohio.)
Small: 1-10 employees

Medium: 11-99 employees

Large: 100+ employees
Looking for more tech jobs? Join the Purpose Jobs community to explore hundreds of purpose-driven startup and tech jobs.
Cleveland-Area Biotech Companies

1. Abeona Therapeutics
Location: Cleveland, Ohio
Founded Locally: 2013
Size: Medium
Abeona Therapeutics is a fully-integrated gene and cell therapy company at the forefront of the rapidly-advancing field of genetic medicine. Their expertise across R&D, manufacture, and discovery of novel gene and cell therapies has them uniquely positioned to bring new medicines to patients in need. In December 2021, Abeona Therapeutics announced pricing of a public offering of common stock and warrants worth $17.5 million. In July 2021, the company announced new MRI data showing increased brain volume in young patients with Sanfilippo Syndrome Type A (MPS IIIA) after treatment with ABO-102 Gene Therapy.

2. Anatrace Products
Location: Maumee, Ohio
Founded Locally: 1985
Size: Medium
Anatrace is committed to developing and supplying the industry's finest high-purity detergents and lipids. Their standards have made Anatrace an internationally-recognized leader in manufacturing reagents for membrane protein studies and custom chemical synthesis. Throughout 2020 and 2021 Anatrace developed and launched new products and applications, further enabling its customers to reach and exceed their goals.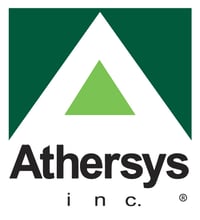 3. Athersys
Location: Cleveland, Ohio
Founded Locally: 1995
Size: Medium
Athersys is an international biotechnology company that is focused in the field of regenerative medicine. They are committed to developing therapeutic products that the company believes have best-in-class potential, meaning therapies that have the potential to be safer and more effective than the current standard of care or other products in development, and that may have other advantages, such as superior scalability or ease of administration. Athersys expects to continue expanding in Stow, Ohio, with plans to add 400 jobs over the next several years.

4. Centerline Biomedical
Location: Cleveland, Ohio
Founded Locally: 2014
Size: Medium
Centerline Biomedical provides navigation technology to reduce radiation exposure and improve accuracy. The company champions innovation for patients and caregivers alike to create a world where healthcare is safer and more accessible. In recent years Centerline Biomedical has grown through venture investment and research grants from the National Institutes of Health.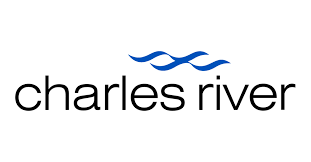 5. Charles River Laboratories
Location: Spencerville, Ohio
Founded Locally: 2001
Size: Large
Charles River is focused on expediting research programs, drug discovery/lead candidate selection, and preclinical drug development. The company partners with its clients to accelerate the development of new therapies, chemicals, and medical devices. Charles River's Spencerville, Ohio facility has grown significantly in size and capabilities through several expansions.

6. Haima Therapeutics
Location: Cleveland, Ohio
Founded Locally: 2016
Size: Medium
Haima is a pre-clinical stage biotechnology company developing platelet-inspired therapeutics to mitigate bleeding and to treat other blood-related disorders where platelets play a key role in their progression, such as thrombosis, inflammation, and cancer. In 2021 Haima Therapeutics received $3 million from the U.S. Department of Defense to study its Synthetic Platelet Technology in combination with other blood surrogate products.

7. Lazurite
Location: Warrensville Heights, Ohio
Founded Locally: 2015
Size: Medium
Lazurite is focused on building operating room technology commensurate with the skills of clinicians to improve patient outcomes, boost clinical safety, and improve healthcare efficiency. The company has combined their proprietary light and camera technologies to create the only wireless camera system for minimally invasive surgery and was recognized by AngelMD as one of the best startups of 2021. Lazurite recently announced a relocation of its headquarters to a larger space in Warrensville Heights, Ohio, which will allow it to continue expanding.

8. NAMSA
Location: Northwood, Ohio
Founded Locally: 1967
Size: Large
NAMSA has assisted thousands of MedTech Sponsors to make a positive impact to healthcare since 1967. The company delivers market leading Contract Research Organization (CRO) services to clients in all major markets of the world. NAMSA provides unparalleled medical device testing capabilities, strategic guidance and tactical support to fast-track market introduction. They are committed to helping Clients overcome development hurdles, mitigate concerns and streamline commercialization efforts. Under new leadership in 2021, the company has expanded its services and reach through strategic, highly beneficial acquisitions.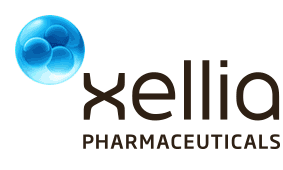 9. Xellia Pharmaceuticals USA
Location: Bedford, Ohio
Founded Locally: 2015
Size: Large
Xellia Pharmaceuticals is a specialty pharmaceutical company focused on providing important anti-infective treatments against serious and often life-threatening infections. The company's Cleveland, Ohio manufacturing facility became commercially operational in 2021 and began releasing anti-infectives to be distributed for use by US hospitals.