Columbus is a quickly emerging tech hub for healthtech and insurtech startups. Many boomerangs are returning to the Midwest, especially to Columbus, to find great tech jobs.
But these companies don't just offer good jobs; they offer some of the best benefits around. And in-demand tech and startup workers are looking for modern, people-first — and purpose-driven — benefits.
Workplace wellness plans, a healthy work environment, and flexible time off or remote startup jobs often top the list of what talent is looking for in the best employee benefits. A 401k, competitive compensation, and health insurance are still important parts of employee benefit packages, but if you're looking for a startup job that offers modern benefits, we got you covered.
We've rounded up some of the companies with the best benefits in Columbus with a future-forward culture.
Small Startups in Columbus with the Best Benefits
1. Finite State
Finite State is a cybersecurity startup for IoT technology. They focus on supply chain security, and this Columbus startup leverages massive data analysis to keep on top of a complex network of potential vulnerabilities. The engineering team is focused on growing their team with good people who are good to work with.
Finite State Benefits:
Unlimited PTO

Equity

Parental leave

Work/Life Balance

Flexible work or remote friendly
2. ReAlpha
ReAlpha is democratizing investing in short-term rental real estate properties. They are all about giving back to the community and empowering clients and employees to succeed. This Columbus-based startup has extensive benefits for a company their size.
ReAlpha Benefits:
Physical and mental wellness plans

Parental leave

Employee stock purchase program

Unlimited PTO

401k

Health insurance

Mental health days

Mentorship program
3. Aware
Columbus-based Aware is an AI-based risk mitigation solution for digital collaboration tools. They work with enterprise companies to analyze messages sent over Slack, Microsoft Teams, Yammer, and Workplace from Facebook. They just raised $60 million in Series C funding and have a great culture to match. The growing number of startups that understand workers can be most productive when put in charge of their own work schedule and office location is heartening, and Aware's collaborative culture fully embraces ownership in this way.
Aware Benefits:
Health insurance

401k

Pet-friendly office

Unlimited PTO

Flexible work schedule

Remote work friendly
4. Physna
Want to work in 3D modeling or augmented reality in the Midwest? Physna breaks down 3D models and sees how parts interact with each other. They're already working with top brands. Augmented reality startups are on the rise in the Midwest, but are still less common than other tech startups. If this is your niche and you're looking for a Midwest job, Physna is one of a kind.
Physna Benefits:
Health insurance

401k

Professional development budget
Looking for more startup jobs? Discover top startup and tech jobs across the Midwest.
5. Branch Insurance
Branch Insurance is a leading insurtech startup in Columbus. The company is hiring in Columbus and remotely, and allows for remote flex work. They are committed to diversity and inclusion.
Branch Insurance Benefits
Health insurance

Unlimited PTO

Reimbursed vacation up to $1k/year

Parental leave

Work from anywhere with paid internet and parking

Employee stock options

401k profit sharing
6. RapChat
RapChat is a leading app for making music on your phone. Think a music app company would be based in L.A.? Nope! This innovative startup calls the Midwest home: Columbus, to be exact. And they have innovative benefits to match.
RapChat Benefits:
Mandatory monthly wellness days

Remote work friendly

Flexible schedule

Health insurance

Maternity and paternity leave

Remote work stipend

Gym membership

Expense your coffee

Personal development budget
7. ScriptDrop
ScriptDrop is a startup that works with pharmacies and patients to have prescriptions delivered to their home and make sure they never miss out on refilling a prescription. It's a unique idea, and the company is growing quickly, especially after COVID-19 pushed a lot of people into work-from-home or self-quarantine where they might prefer to have medications delivered.
ScriptDrop Benefits:
Health insurance with 99% of premiums covered

Remote work friendly

401k match

Paternity and maternity leave

Generous PTO

One mandatory mental health wellness day per month
Mid-sized Startups & Tech Companies with the Best Benefits in Columbus
1. Forge Biologics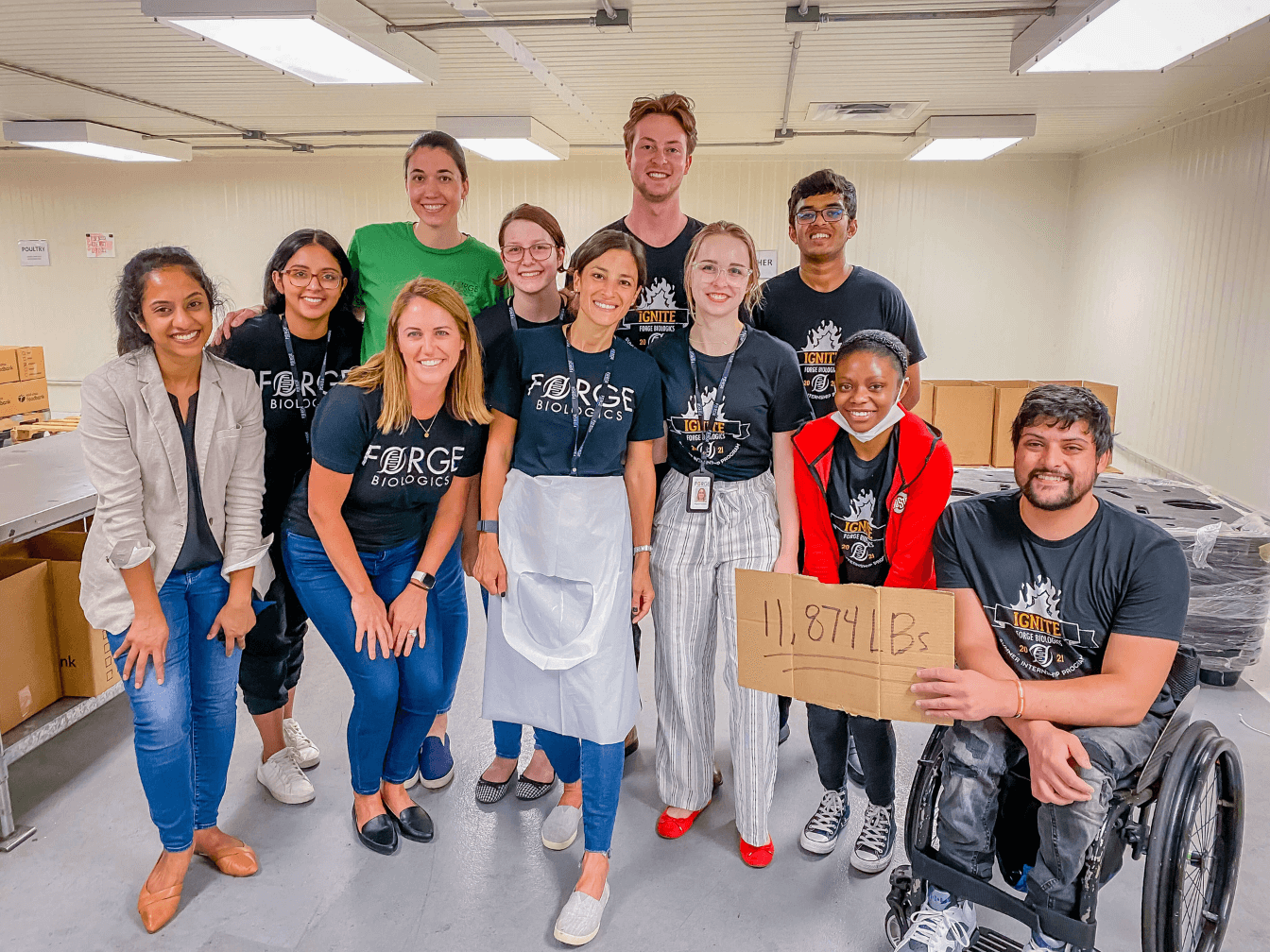 Forge is a Midwest biotech company. They are creating a new model for how medicines are developed to treat genetic diseases. Forge Biologics is currently working on treatments for Krabbe Disease leukodystrophy and other rare but devastating genetic conditions.
Forge Biologics Benefits:
Flexible work schedule

Unlimited PTO

Parental leave

Equity for every position

Bonuses for every position

Health insurance

401k
2. Bold Penguin
Bold Penguin is another one of the insurtech startups revolutionizing the insurance industry from Columbus, Ohio. They are a casual and friendly culture that are happy to hire locally or remotely. If you're a local employee and use the downtown office, you can enjoy beautiful 360 views of the skyline and healthy snacks on deck.
Bold Penguin Benefits:
401k match

Parental leave

Remote work

Health insurance

Casual friendly office
3. Updox
We have to mention Updox, a telehealth tech company in Columbus, for their innovative and long-overdue benefit of providing nursing moms with a pumping room. They also provide other generous benefits. This is because they already work in the space of healthtech and provide physicians with software to help them keep schedule openings full.
Updox Benefits:
Generous PTO

Nursing moms room

401k match

Employee stock options
Think these companies sound amazing? It's just the tip of the iceberg in Columbus. Check out more startup and tech jobs in Columbus now.
4. Beam Dental
Beam Dental is a Columbus startup that links technology with better dental outcomes. They work with employers to create wellness programs, so it figures that they would be a company with great benefits, too. If you'd like to get in on the ground floor with a great Midwest tech company, this is the kind of culture employees describe as "talented," "empathic," and "ego-less."
Beam Dental Benefits:
Health insurance

401k

Travel and parking stipend

Unlimited PTO

Flexible work schedules

Parental leave
5. Matic
Matic is an insurtech company with offices in Columbus and Lviv, Ukraine. They were founded to simplify the insurance quote process using technology to automate matching customers with the right rate and program. Matic's benefits are just as forward-thinking as their technology. Matic has won multiple awards from TechCrunch and is considered one of the best places to work in Columbus.
Matic Benefits:
Unlimited PTO

Health insurance

Equity

401k
6. Seamless AI
Seamless uses AI to update contact lists for access to B2B decision makers. Seamless heavily values work-life balance and supporting employees. They value collaboration, and put their employees in charge of what type of work-life setup works best for them. With a forward-thinking approach to employee development, this is a great option for talent looking for a startup that will help them grow.
Seamless Benefits:
Health insurance

Remote work options

Continuing education resources
Large Tech Companies with the Best Benefits in Columbus
1. Root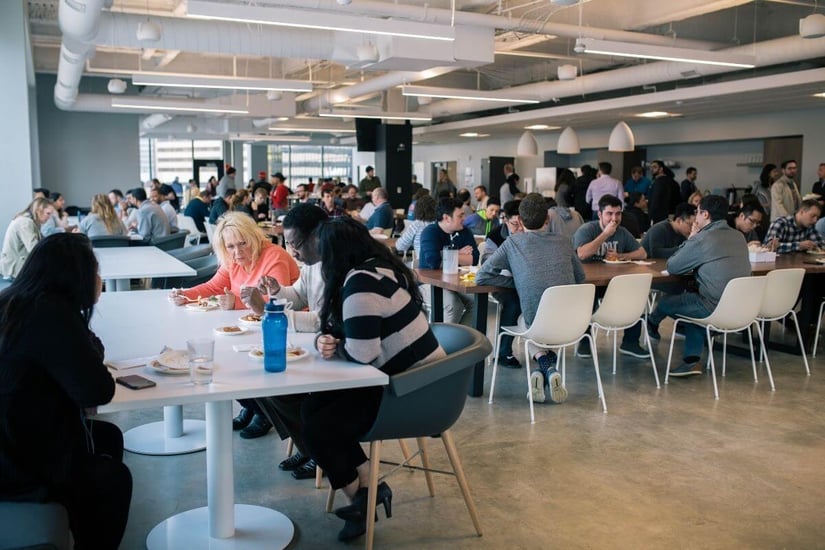 Root is disrupting the car insurance industry by basing rates on how people actually drive. This Columbus tech company offers an app-based product that also bundles homeowner and renters insurance. Root also has expanded into a telematics enterprise product for fleet management and risk assessment.
Root Benefits:
Physical and mental wellness programs

Equity

Unlimited PTO

401k

Health insurance

Mental health days
2. Veeva Systems
Veeva is a Silicon Valley-based tech company that's rapidly growing its presence in Columbus. Building the best cloud-based solutions for the global life sciences industry, Veeva is a tech company on a mission for good. As a company, they strive to be a good corporate citizen, a positive force in the business community, active in their communities, and an example to others. Veeva is also a company with excellent benefits. Here are just a few.
Veeva Systems Benefits:
Veeva Giving: Each employee gets 1% of their salary to direct to the charity of their choice each year.

Wellness support: $500 for gym memberships, equipment, or mental wellness

Professional development budget: Each employee gets 2% of their salary to use for career-related development and training

Veeva Break: the office is closed between Christmas and New Years so all employees can take a break together and enjoy the end of the year with their families.

Amazing office in Columbus — plus they have free lunch every day (farm to table, organic and healthy cuisine prepared by their chefs and food partner)

Work flexibility

Employee RSUs and stock options

Unlimited PTO
3. Lower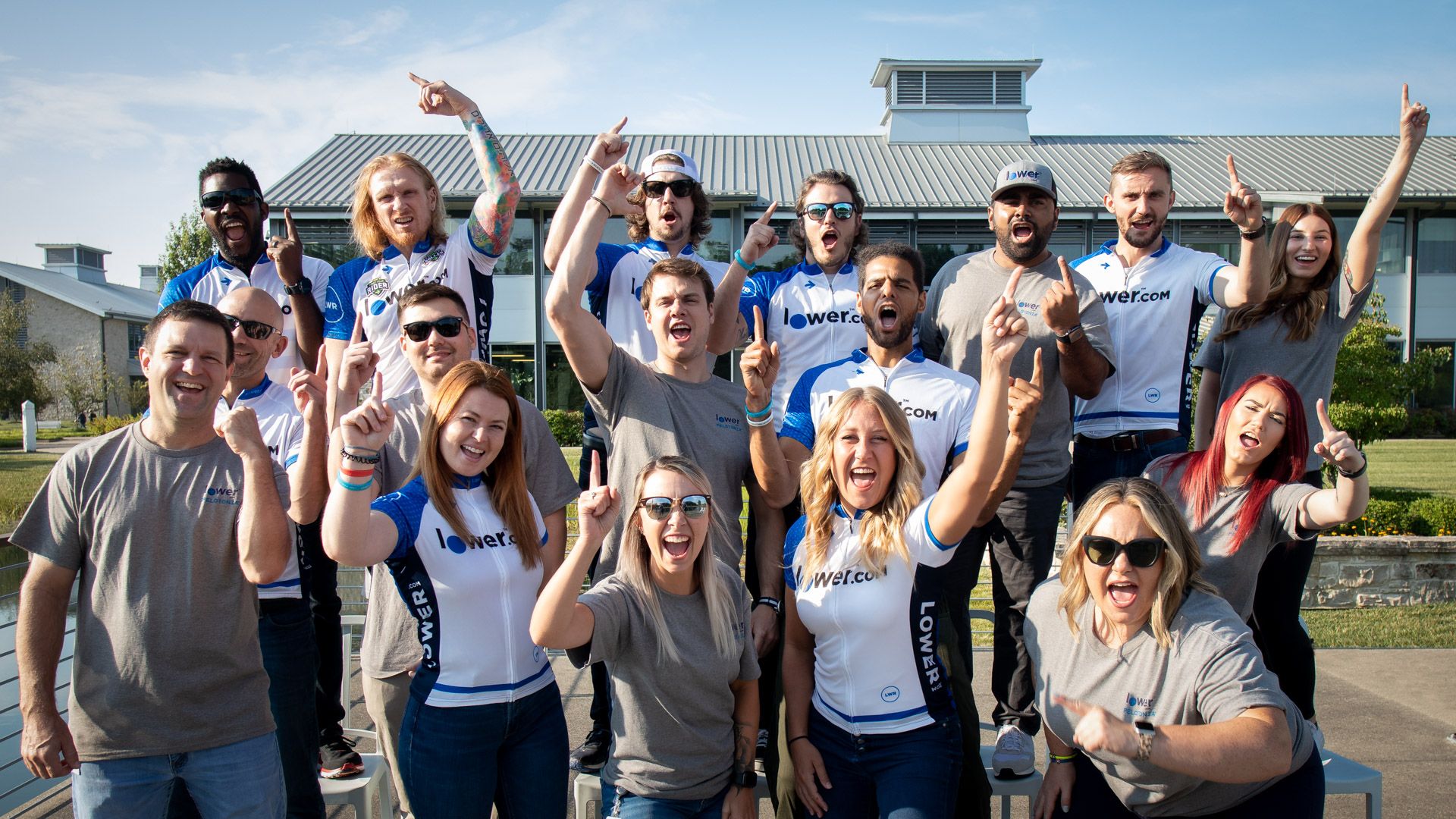 Lower is a local and remote-hiring mortgage startup in Columbus that has grown from its 2014 founding to more than 1,700 team members in just a few years. They promote from within, building their growth around fast promotions, and love fostering relationships beyond the office. They're also into agile development and are developing DEI initiatives, so you know you're joining a forward-thinking company.
Lower Benefits:
Mentorship program

Remote work opportunities

Wellness programs

Maternity leave

401k

Health insurance
4. Olive AI
Olive is a health tech company out of Columbus that has fully embraced remote work. They now operate on a system they call "The Grid" that allows for remote operations through various hubs, though they maintain their Columbus headquarters. Olive is changing the way healthcare claims are processed, and is on a "hyper-growth" track as a company.
Olive Benefits:
Health insurance

Remote work options

Unlimited PTO

Remote work stipend

Mental health resources

Family planning and fertility support

3 months parental leave

401k match

Wellness programs
5. Upstart AI
Upstart, founded by former Googlers, is one of the first startups to apply AI to the credit industry. AI is a hot space to watch, especially as big tech moves inland into Midwest industry hubs in healthtech, insurtech, and mobility. Upstart has created a smarter way to authorize customers for loans. They have offices in San Mateo in the Valley and Columbus, Ohio.
Upstart Benefits:
Health insurance

401k

Life insurance

Disability insurance

Generous PTO

Parental leave

Technology stipend

Personal development budget
Columbus is a rapidly growing startup ecosystem. If you're looking to join a welcoming startup community, work at a top startup in an affordable city, check out the top startup and tech jobs in Columbus.
Looking for more top companies with the best benefits? Check out other hiring startups with great perks from around the Midwest.
Companies with the Best Benefits: Ann Arbor
Companies with the Best Benefits: Cincinnati
Companies with the Best Benefits: Chicago
Companies with the Best Benefits: Detroit
Companies with the Best Benefits: Indianapolis
Companies with the Best Benefits: Milwaukee
Companies with the Best Benefits: Pittsburgh
Companies with the Best Benefits: Remote