Workers are looking for more than the best startup jobs these days: they're looking for a purpose and new types of employee benefits.
Workplace wellness plans, a healthy work environment, and flexible time off or remote startup jobs often top the list of what in-demand tech workers are looking for in the best employee benefits. Of course a 401k, competitive compensation, and health insurance are still important parts of employee benefit packages, but candidates are looking for more when it comes to companies with the best benefits. According to Bankrate's August 2021 Job Seeker Survey, 56% of Americans value flexibility as an important benefit of a job.
If you're looking for Midwest or remote startup jobs that offer modern — and meaningful — benefits, we've rounded up some top Detroit companies with the best benefits and a future-forward culture.


Small Companies With The Best Benefits in Detroit
1. Autobooks
Autobooks is the first fully integrated payments and accounting platform for business, delivered through online banking. Based in Detroit, Autobooks offers a number of wellness benefits, plus great financial and educational benefits. They are heavily team oriented and love company events and retreats.
Autobooks Benefits:
Wellness plan

Parental leave

Equity

401k

Health insurance

Educational resources

Team retreats
2. Waymark
Waymark is a digital creative marketing company with offices in Detroit. They also hire remotely, and value hard-working employees who are willing to support each other in making quick and impactful decisions. Waymark is a great opportunity for creatives, but also hires software engineers and is a great crossover between digital agency and tech startup. The company celebrates diversity and gives every employee a weekly stipend to buy lunch from minority-owned businesses.
Waymark Benefits:
Parental leave

Physical and mental wellness programs

Equity

Unlimited PTO

401k

Flexible schedules

Mental health days
3. Qodex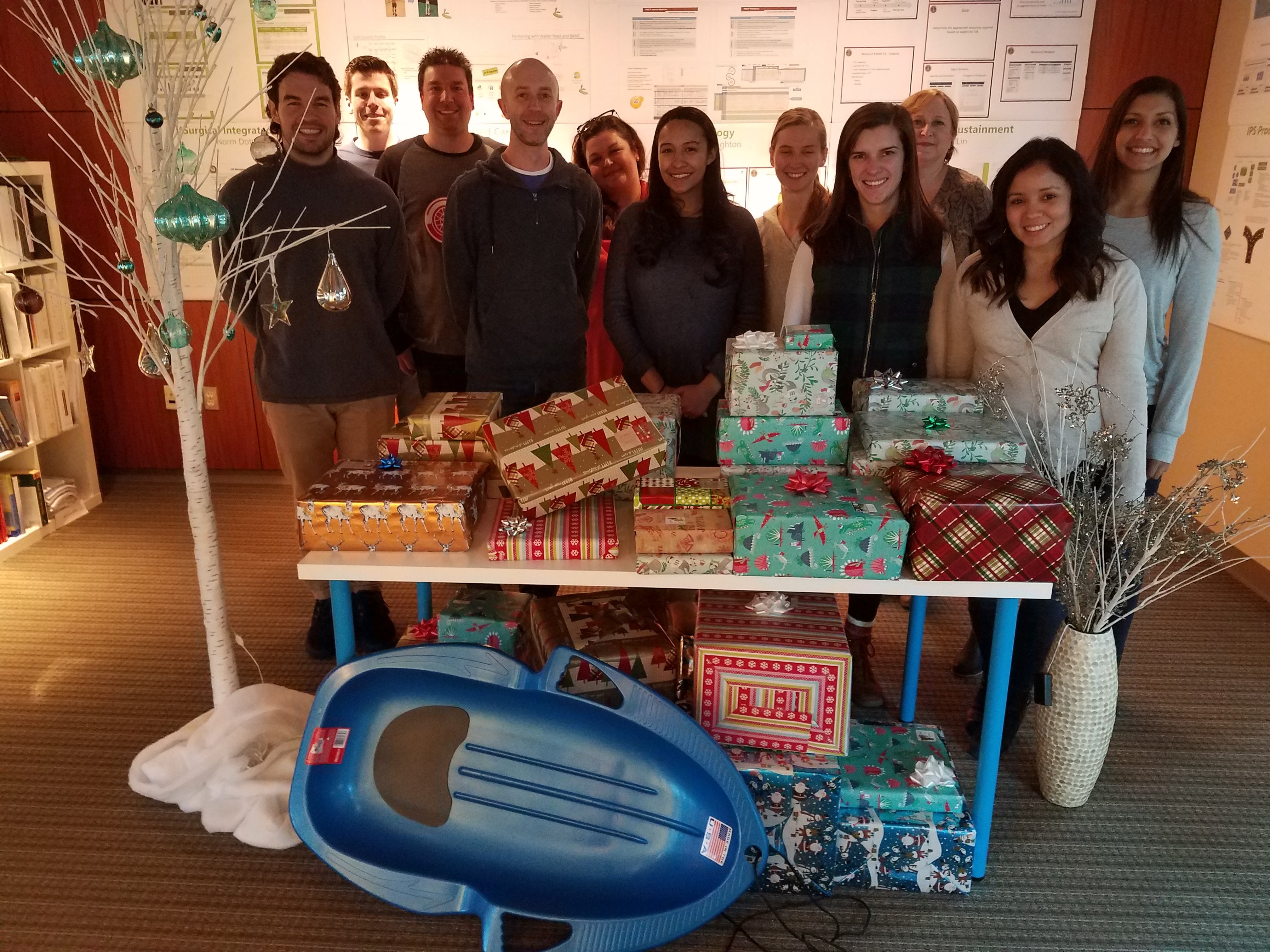 Qodex is a Detroit-based startup that offers web-based, AI-leveraged automated tools and solutions to the healthcare industry to accomplish tasks more efficiently. They hire locally and remotely and have a close-knit culture built on authentic connections between team members. Qodex uses agile methodologies and is all about team collaboration.
Qodex Benefits:
Flexible work arrangements

Physical and mental wellness plans

Parental leave

Equity

Employee stock purchase program

401k

Health insurance
4. Trustpage
Trustpage provides software teams a single, connected hub for building trust with prospects and customers, assisted by AI. It's a product that's all about visibility and transparency. The team is close-knit, has high retention, and values team retreats. They also stress the importance of work/life balance.
Trustpage Benefits:
Health, Vision, Dental, and Life Insurance

401K Match

Equity

Parental Leave

2 Team Retreats Each Year

Personal Wellness Stipend

In-Home Wifi Stipend

WFH Office Stipend

Co-Working Space Stipend

Team Lunch Once A Week
5. Airspace Link
Detroit's Airspace Link is one of the hottest startups out of Michigan the last few years, focused on creating a world where the safe integration of drones fuels human progress, advancing social equity, the environment, and the economy. Now hiring for more openings, they are expanding quickly. They are a diverse team, co-founded and led by a woman, and they are committed to diversity. Everyone on the team truly has a say and can make an impact on the company and the industry.
Airspace Link Benefits:
Parental leave

Equity

401k

Health insurance

Remote work
6. Signal Advisors
Signal Advisors is a venture-backed, Detroit startup that helps independent financial advisors grow their business in various ways—through technology, financing, peer-to-peer coaching, marketing, and more. They have a strong, people-first culture and are developing some amazing benefits, like parental leave and metal/physical wellness programs. Here are some of their current benefits.
Signal Advisors Benefits:
Remote-First: for those looking to be in-person, Signal does have an office in Detroit. They also provide access to some coworking spaces outside of Michigan.

Annual Retreat: The Signal team gets together IRL once each year to connect and strategize together.

L&D Program (starting in the new year!): Signal provides an annual stipend to each team member to go toward learning and development opportunities. The L&D program covers opportunities, like trainings, conferences, subscriptions, and membership to professional orgs.

Unlimited vacation: a yearly minimum encourages team members to take a break.

Dedicated health PTO for mental and/or physical recovery and rest, health-related appointments, and time to care for the mental and/or physical health of dependents.
7. Floyd
Floyd is a furniture company based in Detroit that is concerned with longevity, sustainability, and modern design. They are committed to equitable and diverse hiring, and will even pay for relocation costs or allow remote work when appropriate. Bonus perk: Floyd gives each new employee a furniture item of their choice.
Floyd Benefits:
Equity

Flexible PTO

Parental leave

Health insurance
8. Grand Circus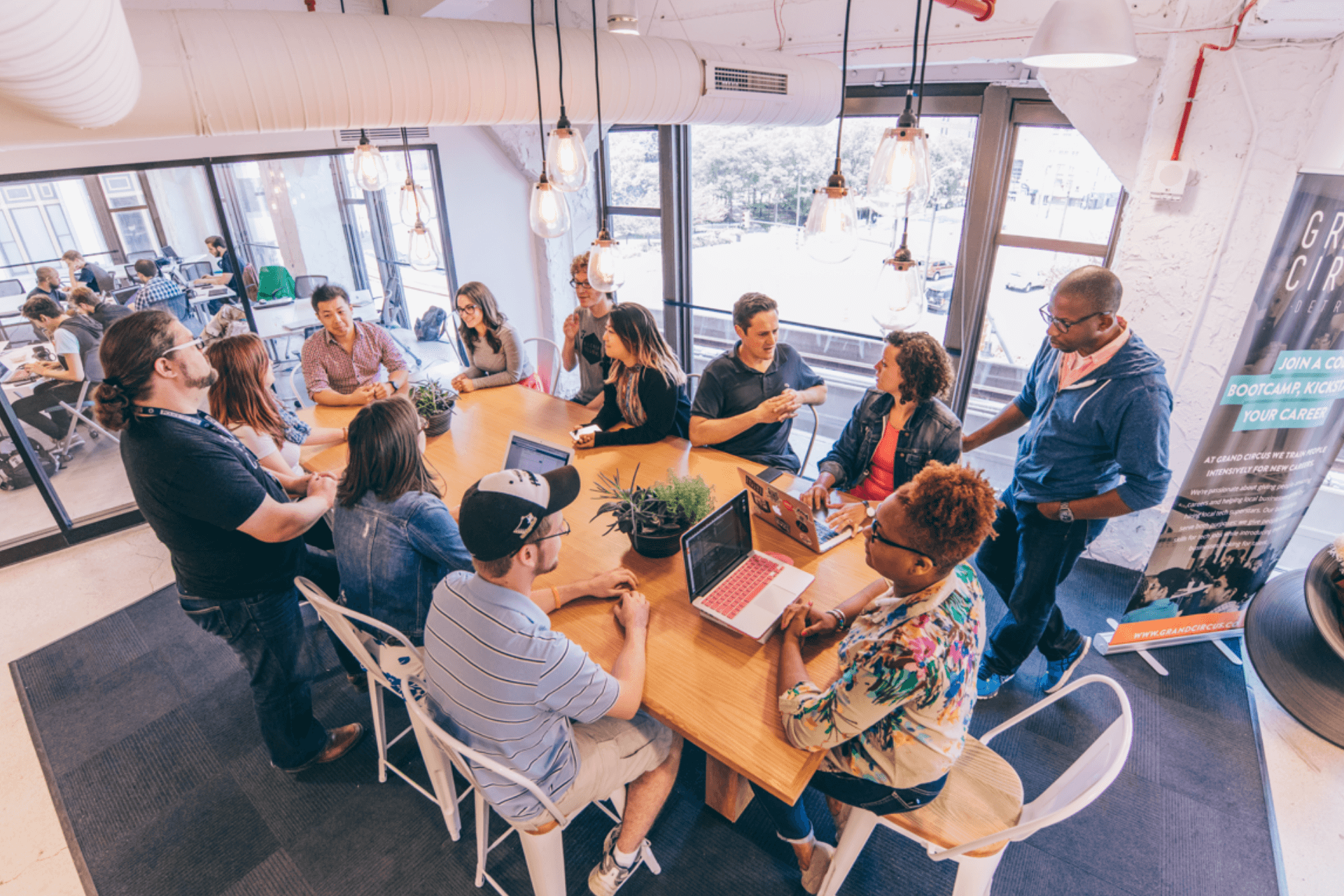 Grand Circus is a remote coding bootcamp founded in Detroit that believes anyone can have a career in tech. They are committed to diversity and invest in the education of their employees. This mission-driven company has some of the best benefits.
Grand Circus Benefits:
Parental leave

Mental wellness program

Equity

Unlimited PTO

401k

Remote friendly

Work/life balance
9. Pocketnest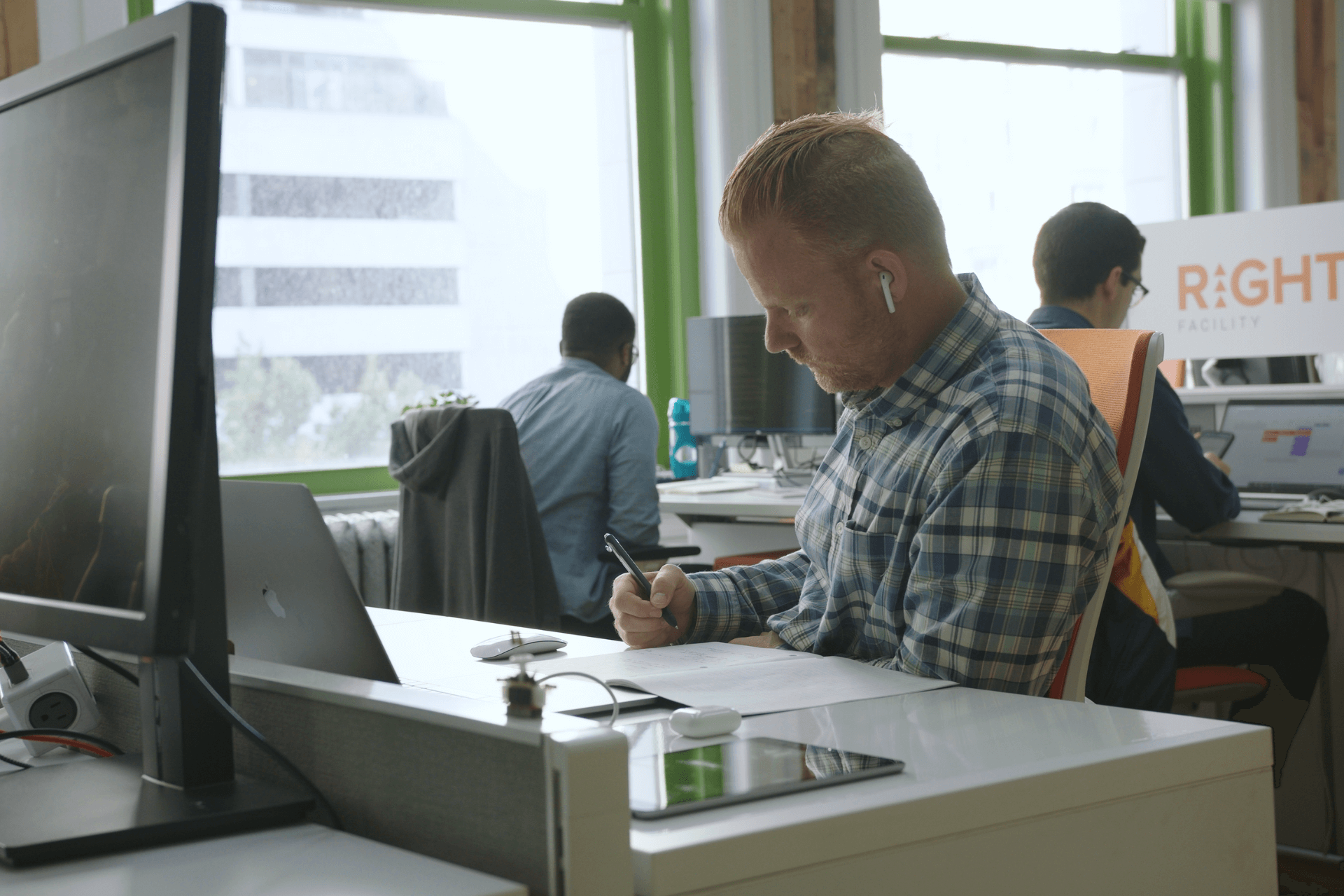 Pocketnest is an award-winning fintech startup with offices in Detroit that aims to bring financial wellness coaching to the masses, aimed at millennials and younger audiences. Software can be licensed to corporations to benefit employees and uses behavioral science to understand the reasoning behind financial decisions people make and to help democratize financial advice for the masses. Pocketnest has a flat peer-to-peer social structure and highly collaborative environment, which many younger tech workers will love.
Pocketnest Benefits:
Parental leave

Employee stock purchase program

Health insurance

Mental health days
10. ToDoolie
ToDoolie is a Detroit-based startup whose app allows homeowners to hire in local young people for help around the house. They've partnered with TechStars, ID Ventures, Lofty Ventures, Wayne State University, and Precursor Ventures, which gives them the mentorship and funding to scale.
ToDoolie Benefits:
Health insurance

Dental insurance

401k match

Employee stock options

Gym/fitness membership or discount

Flexible work schedule
11. FUTUREBANK
Future Bank aims to change banking for millennials. From not understanding their needs to not offering technology and customer service that fits with their lifestyle, banks are falling behind on serving today's young professionals. FUTUREBANK offers virtual banking and subscription-based services, completely changing the way people connect with financial services.
FUTUREBANK Benefits:
Unlimited PTO

Equity

401k

Health insurance

12. Hush
Hush (formerly PrivacyCheck) is the always-on, always-learning comprehensive service that makes digital privacy as attainable as an Uber. Founded by Detroit native and boomerang, Mykolas Rambus, Hush is an emerging startup that's building a great place to work in Detroit.
Hush Benefits:
Parental Leave

Equity

401k

Mental Health Days

Tuition Reimbursement
13. Sift
Detroit's Sift is a people directory for modern organizations. Sift functions as a search bar to help employees find the right people in their organization to collaborate with quickly and easily. The product also integrates with Skype, MS Teams, and more. Sift's values are all about empathy and humility.
Sift Benefits:
Generous PTO

401k match

Flex family time off

Health insurance
14. Quikly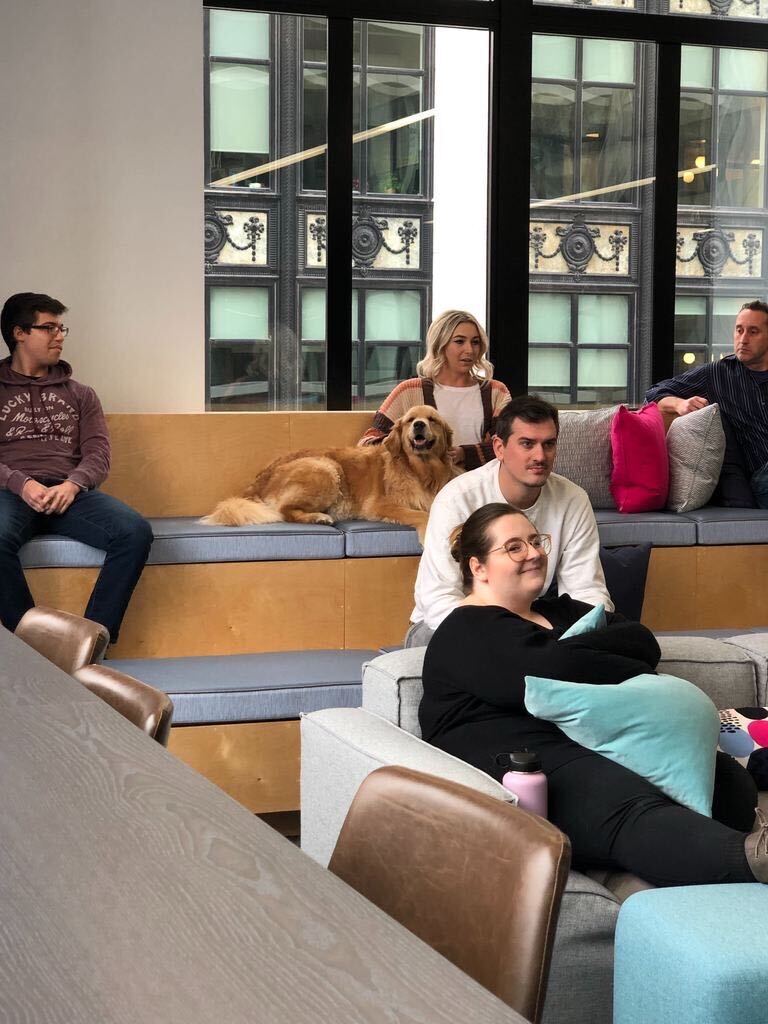 Quikly is a marketing technology company in Detroit that already has over $5 million in funding. The team works out of downtown Detroit with free parking and regular company meals. The Quikly team gets to work with some of the largest brands in the world.
Quikly Benefits:
401k match

Open door policy

Flexible work schedule

PTO
Mid-sized Tech Companies with the Best Benefits in Detroit
1. Benzinga
A super fast growing startup out of Detroit is Benzinga, a crypto and financial advice media outlet who are hiring everything from developers to journalists to build their team. Love crypto? This is a unique opportunity. Benzinga is all about fast-paced hard-working team collaboration, and they offer traditional benefits above what many media organizations can afford.
Benzinga Benefits:
Health insurance

Disability insurance

Life insurance

Collaborative & innovative culture
2. X by 2
X by 2 is a company that leads business and technology transformation for healthcare and insurance clients. They are committed to diversity and inclusion, and accommodate people with disabilities. X by 2 hires remotely but is based in Detroit.
X By 2 Benefits:
Parental leave

Physical and mental wellness programs

401k

Remote Friendly

Team Events / Retreats

Health insurance
3. Plex
Plex is a Detroit-based startup focused on smart manufacturing systems. Products from Plex range from quality management to resource planning, analytics for IoT and supply chain management. For such a manufacturing-focused startup, you might be surprised to learn that Plex values healthy work culture and offers amazing benefits. Plex has diversity and inclusion programs, and emphasizes integrity and supporting employees. Sounds like a pretty cool place to work.
Plex Benefits:
Flexible schedules

Multiple wellness programs

Reimbursement for wellness expenses

Advancement opportunities
Large Startups and Tech Companies with the Best Benefits in Detroit
1. Dynatrace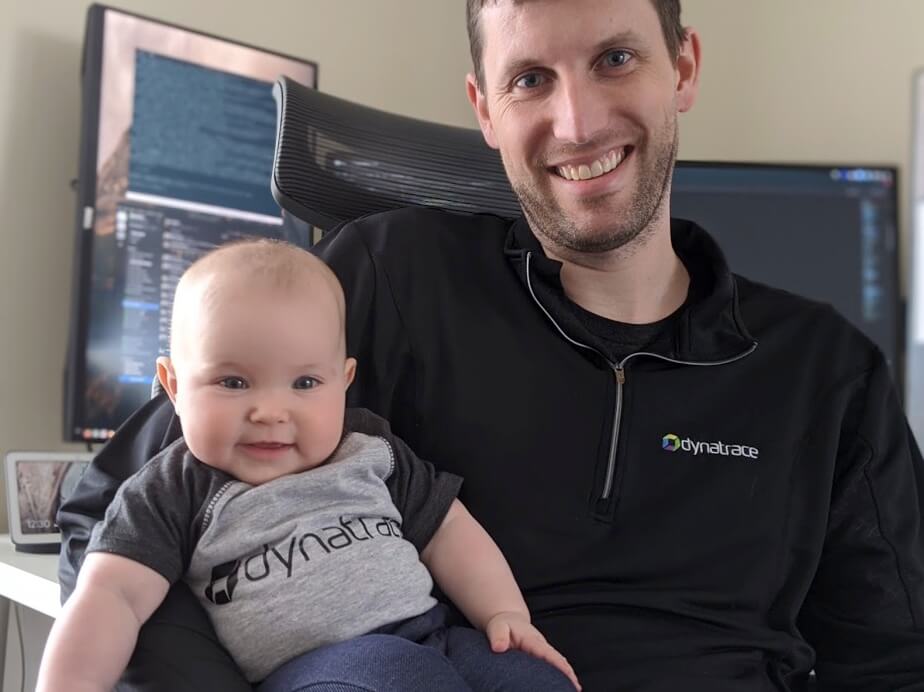 Dynatrace simplifies the complexity of the cloud with software intelligence. Using AI, automation, and advanced observability, the Dynatrace platform provides enterprise customers with answers about infrastructure and customer experience. Working out of Detroit, Dynatrace hires remotely and locally and offers employee stock purchase options. Dynatrace is a friendly, team-oriented company committed to diversity and inclusion.
Dynatrace Benefits:
Employee stock purchase options

Mental wellness plans

Equity

401k

Parental leave
2. Vroom
Automotive e-commerce startup Vroom hires remotely and in Detroit for jobs that are disrupting the entire automotive sales industry. They are an early publicly traded company and scaling quickly. Want to get in on the ground floor of a startup that offers benefits unheard of in automotive sales?
Vroom Benefits:
Health insurance

Parental leave

Equity

401k
3. StockX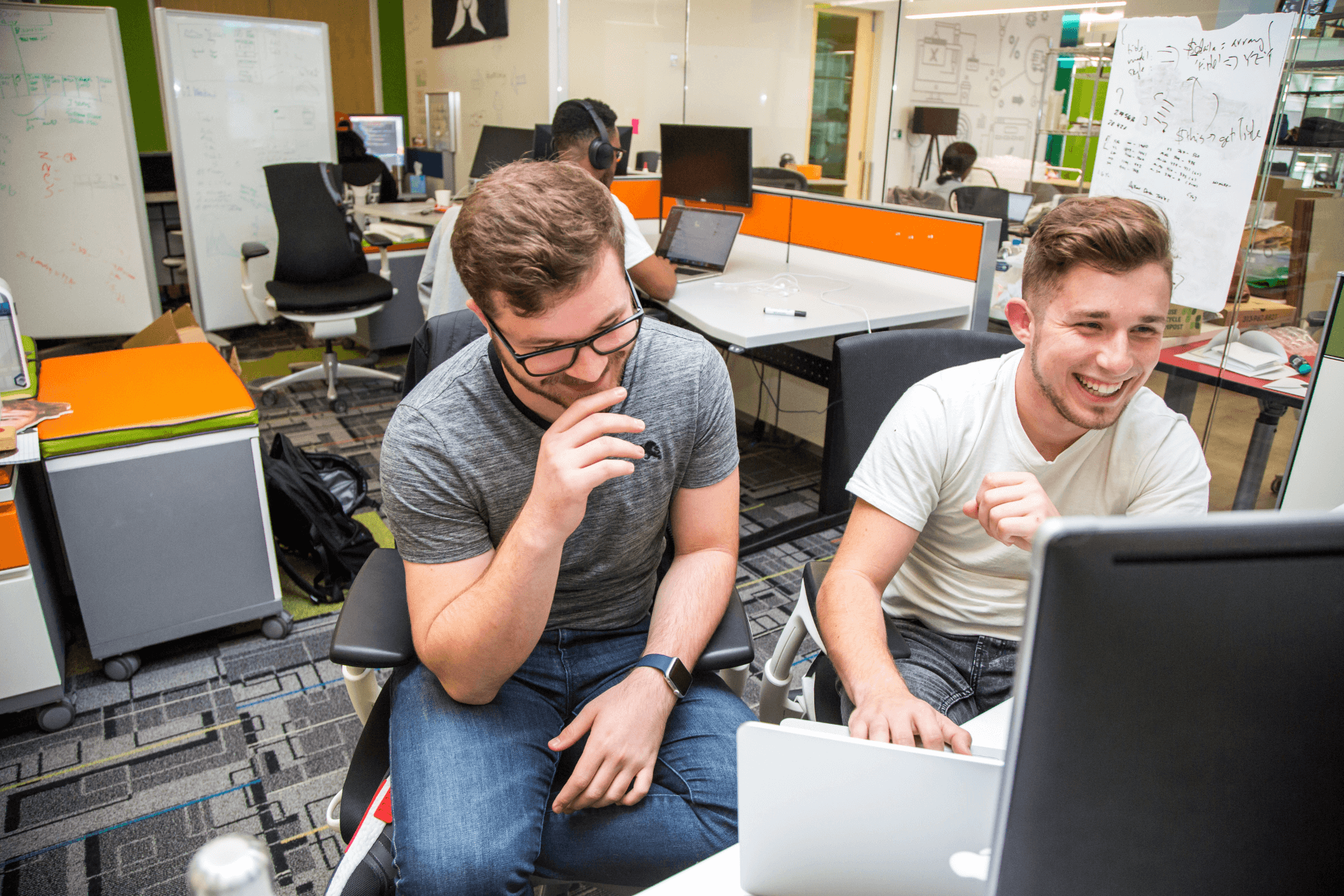 StockX created the world's first luxury goods trading exchange — a stock market for high-end goods. Known for their high-end sneaker exchange that started it all, StockX has exploded from startup to unicorn status to household name in just a few years. StockX was founded in 2016 and already boasts over 1,000 employees. They have the fast-paced culture and growth opportunities to match. When you sign up to work with StockX in Detroit, you get the following.
StockX Benefits:
Parental leave

Equity

Unlimited PTO

401k

Health insurance

Mentorship program and internal mobility

Tuition reimbursement
4. Red Ventures
Red Ventures is a global tech company behind some of the biggest media brands: Bankrate, Best Colleges, Healthline, Lonely Planet and more. They help people find the trusted, expert advice they need to help them through some of the biggest decisions in life.
Red Ventures Benefits:
Health insurance

Paid parental leave

Life insurance

Disability insurance

401k
If you're looking to explore jobs at Detroit companies with top benefits, we got you. Just create a free profile, explore top startup jobs in Detroit, and easily apply to hundreds of top startup jobs.
Looking for more top companies with the best benefits? Check out other hiring startups with great perks from around the Midwest.
Companies with the Best Benefits: Ann Arbor
Companies with the Best Benefits: Cincinnati
Companies with the Best Benefits: Chicago
Companies with the Best Benefits: Columbus
Companies with the Best Benefits: Indianapolis
Companies with the Best Benefits: Milwaukee
Companies with the Best Benefits: Pittsburgh
Companies with the Best Benefits: Remote