In a world that's so connected, it can often be hard to feel, well, connected. This realization happened for Paul Jones when sitting at a conference, listening to the founder of Zoom talk.
"I wanted so badly to talk with the other founders there and say, 'I'm dealing with this, what are you dealing with?' But there was no real opportunity to build any kind of authentic relationships," Paul said.
After meeting a woman who founded a beauty supply company in Indianapolis and listening to her talk about her struggle in finding local founders in the beauty tech industry, Paul knew what he wanted to do.
"I was seeing these landlocked geographical founders," Paul said. "There's not a lot of cross-collaborative opportunities to rub shoulders with other founders. Many don't have access to it locally."
So he created the Tech Founders Circle, a virtual community to help tech founders across the country meet, get help, and build authentic relationships.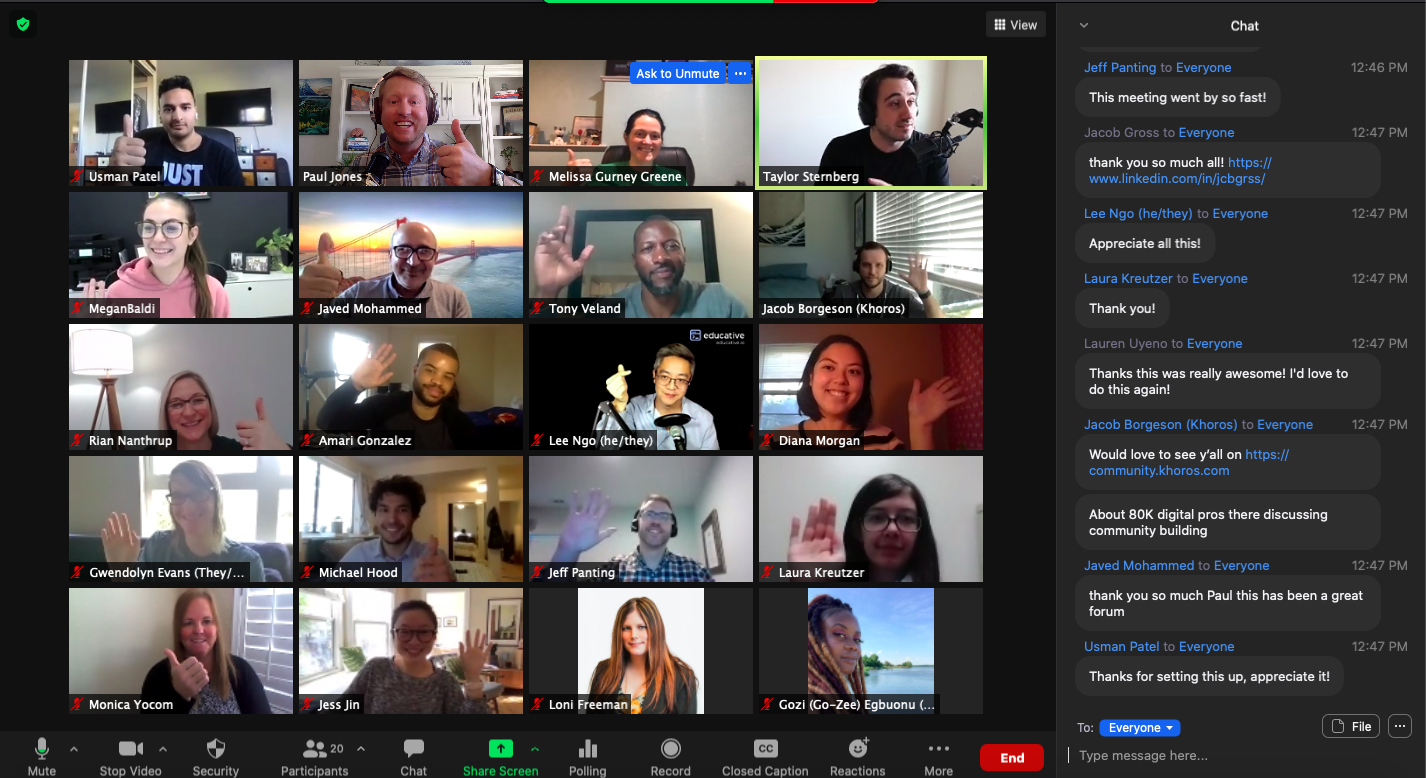 Tech Founders Circle, courtesy Paul Jones
Each month, the Tech Founders Circle hosts a virtual event to bring everyone in the community together. It's a facilitated networking event that puts people in small groups. Using an abundance mindset, people get to know each other, access creativity, work productively and come out of the event with better ideas. Because it's facilitated, everyone gets a chance to speak and no one dominates the conversation.
"I used to work as a river guide, and a lot of times, that's exactly what this feels like. I feel like I'm helping people along a journey," Paul said.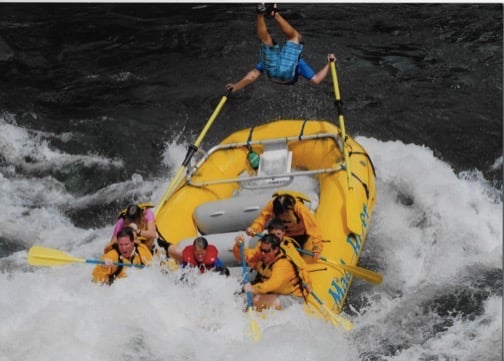 Photo courtesy: Paul Jones
To help people stay in touch outside of the event, Paul also hosts the community on Discord, an audio/video platform popularized by the gaming community.
Discord provides a forum for an ongoing, asynchronous conference. All the hot topics that people talked about in the event are reflected in the group.
The Tech Founder Community on Discord is a great place for people to connect, for founders to build long-term relationships with one another, and seek advice or support. For example, Paul recalled a founder who was trying to figure out how to distribute equity across the board. She got great advice from another founder, and now they meet up all the time to support each other.
While the community is not a place to sell your product, many founders make authentic connections and end up doing business with each other. Some also help support beta launches of new products.
"It's all about authentically connecting people, creating a space for people to share their challenges and build relationships," Paul said.
Paul will also bring on special guest speakers to the Discord community to chat about anything from raising money to getting the word out about a new startup.
This week, Paul will be bringing on our very own Ryan Landau to chat with founders all about finding great tech talent.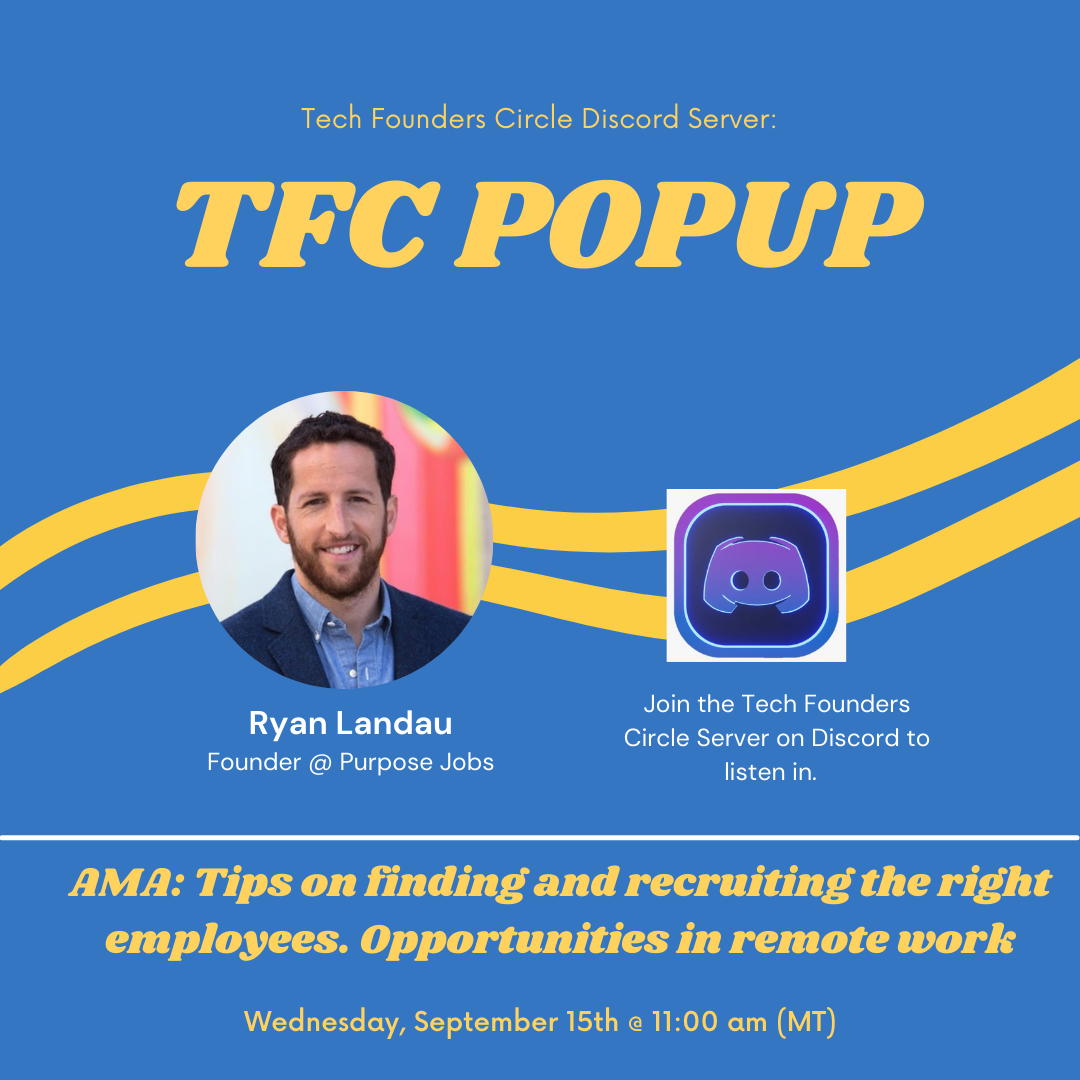 To join the AMA with Ryan, join the Tech Founder Community on discord and tune in at 1 PM (ET) on September 15th. And it's an AMA — so come with your questions!