Qualifi, the Indianapolis-based startup helping enterprises with high-growth hiring, recently announced that it has raised $4.5 million in an oversubscribed round of growth capital, launching the company into its next phase of development.
The round was co-led by m]x[v Capital and Rally Ventures, with additional significant investment from Armory Square Ventures, Sixty8 Capital, Elevate Ventures, Techstars Fund, Converge Venture Partners, Debut Capital, and other notable angel investors.
"m]x[v is thrilled to be a part of Qualifi's mission to transform how companies approach high-volume hiring," Mark Ghermezian, m]x[v Capital's General Partner, said in a press release. "The Qualifi platform is streamlining the recruitment process, eliminating friction for both employers and job candidates. By introducing equity, speed, and a structured process into an otherwise chaotic and daunting task, Qualifi empowers companies to make data-driven hiring decisions that will lead to more diverse and qualified teams."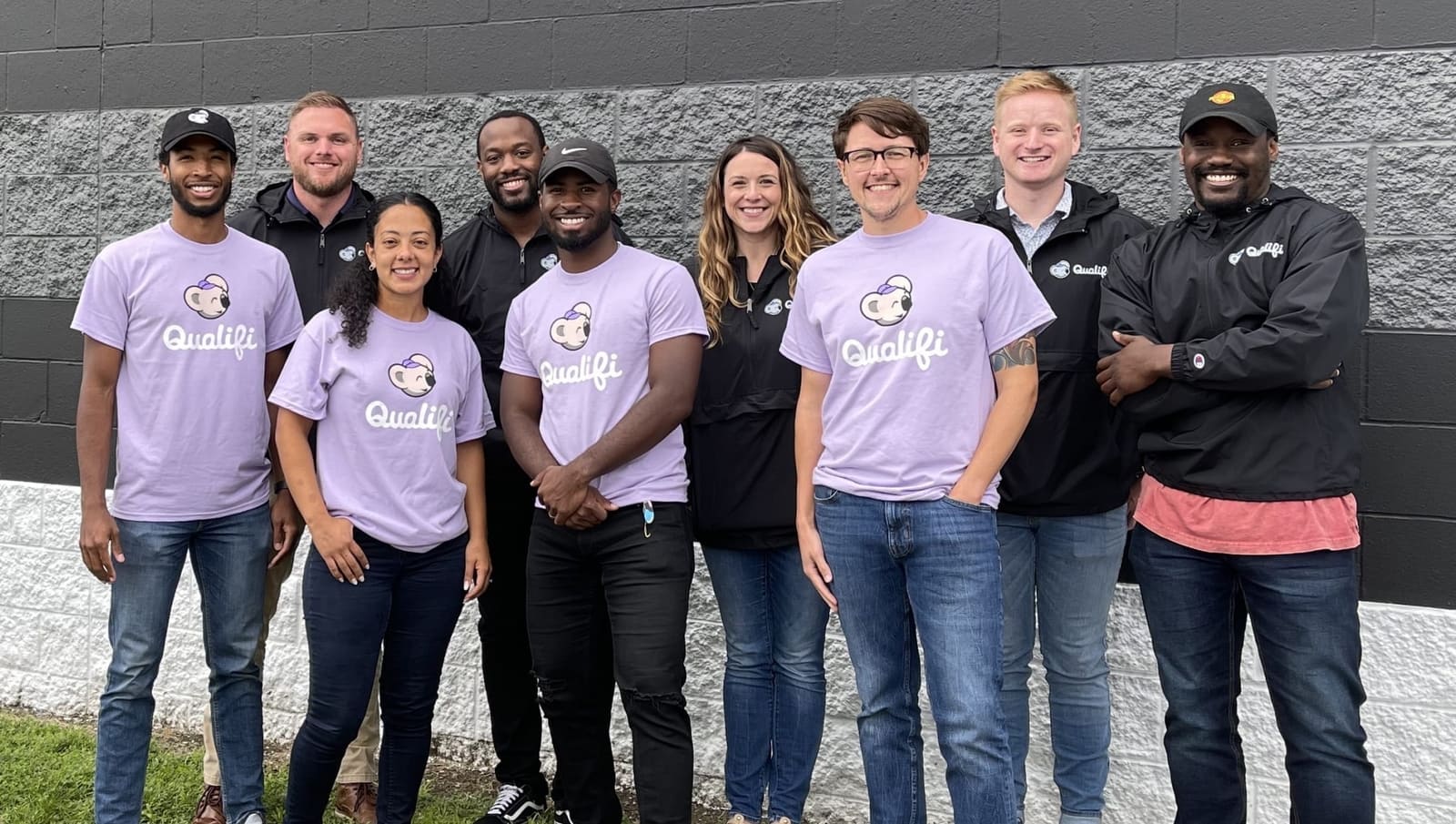 Image source: Qualifi


High-volume recruiters have much on their plate, from screening candidates to developing talent acquisition strategies. Qualifi's platform helps eliminate friction, mitigate bias, and dramatically reduce the time it takes to schedule and coordinate interviews. Leveraging the power of this technology, recruiters can go from struggling to fill roles to becoming strategic talent magnets and making the best offers to the best candidates before the competition does. Current Qualifi customers have seen drastic improvements in their interview processes including re-engaging with 50% of lost candidates and cutting down applicant screening time by 83%.
With this new round of funding, Qualifi is gearing up for further development of the platform, making new industry partnerships, and addressing new pain points that recruiters feel every day.
"This round of funding will help fuel our next stage growth," says Keenan Jaenicke, Qualifi's VP of Product and Co-Founder. "Our platform solves a widespread problem that recruiters face. In this new stage of growth, we will continue to fine-tune and extend our product to help companies improve their time-to-hire."


Despite increasing headlines about tech layoffs, the job market overall remains hot, and many employers around the world struggle to fill roles. Qualifi's platform helps give these overwhelmed recruiters the help they need to get back to the work that matters, like taking care of their people.
"At our firm we aim to identify mission-focused founding teams in geographies overlooked by other investors. Qualifi has innovated on a pressing, important problem and is helping recruiters navigate a competitive climate for candidates in a range of high growth industries," said Neenah Jain, Partner and CFO at Armory Square Ventures.
"From our vantage point, we believe the company will continue to scale, sourcing talented pools of individuals presently underserved by current software and recruitment tools. Qualifi is also poised to become a beacon of new opportunity for the evolving tech ecosystem in Indiana and we look forward to aiding the company in attaining that goal," said Jain.
Jain will also be joining the Qualifi board, bringing over two decades of experience in finance, analysis, and accounting.
"We are thrilled to welcome such a diverse group of strategic investors who closely align with our next stage of growth," said Qualifi's CEO and Co-Founder, Darrian Mikell.
Darrian Mikell was named the 2022 Rising Entrepreneur of the Year by TechPoint. Qualifi has been named one of the top startups to watch in Indianapolis, and one of the Best Places to Work in Indiana (2022 and 2023) by the Indiana Chamber of Commerce. Most recently, the company was named one of the top AI startups to know in emerging tech hubs, recognized for its purpose-driven use of AI technology.
To learn more about Qualifi and upcoming job opportunities, visit their website: www.qualifi.hr