Artificial intelligence is one of the hottest topics in tech, but the reality is — AI companies have been working on this for a long time.
ChatGPT has taken the world by storm, sparking a sort of VC funding gold rush for AI companies during an otherwise slow funding period. And though some of the hottest AI companies are located on the coasts, the Midwest is also home to some top AI startups and tech companies.
Whether it's machine learning, deep learning, natural language processing, or some other form of artificial intelligence (it's not all chat bots, of course), these 31 companies are some of the best in AI across the Midwest and other emerging tech hubs.
Detroit/Ann Arbor
Columbus
Indianapolis
Cincinnati/Dayton
Chicago
Other Emerging Tech Hubs
Top AI Startups & Tech Companies in Detroit & Ann Arbor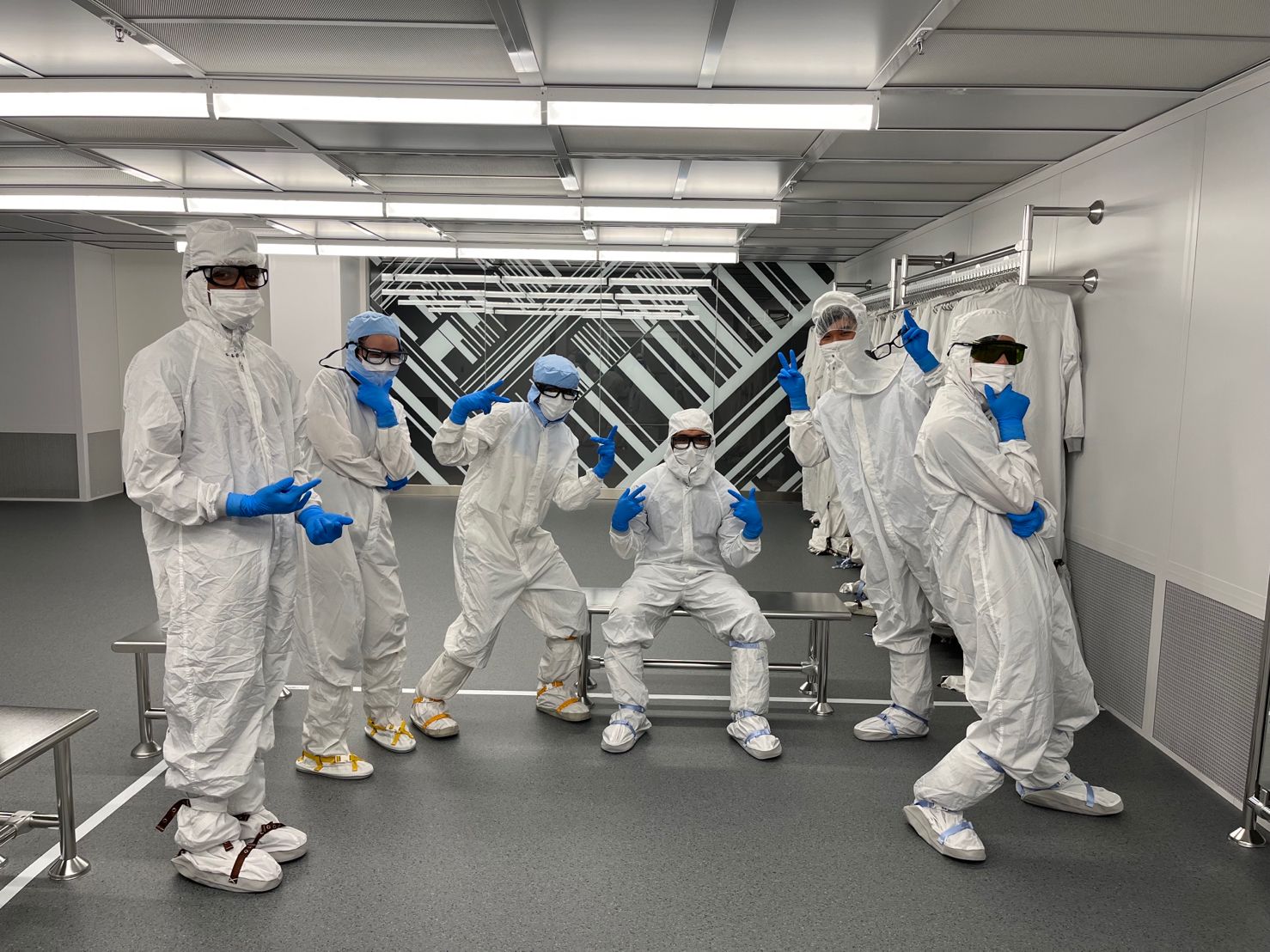 KLA
Silicon Valley tech company KLA has been a part of every major technological advancement since 1976. Their second U.S. headquarters in Ann Arbor, Michigan is home to KLA's AI and Modeling Center of Excellence, where machine learning applications help advance semiconductor manufacturing. KLA's technology uses high-speed imaging, image processing, high-performance compute and AI to detect any faults in the chip, saving chip manufacturers critical time and money, especially during an international chip shortage. "No modern chip can be made without KLA equipment," said Vijay Ramachandran, KLA Director of Artificial Intelligence.
RoboTire
RoboTire is a rising, Detroit-area startup. The company engineers and deploys next-gen automated tire-changing solutions with built-in AI technology. This enables faster and safer vehicle servicing than ever before. Their first-generation automated tire-changing system was successfully deployed in 2020, and RoboTire is planning for expansion this year, installing 20 systems by the end of the year.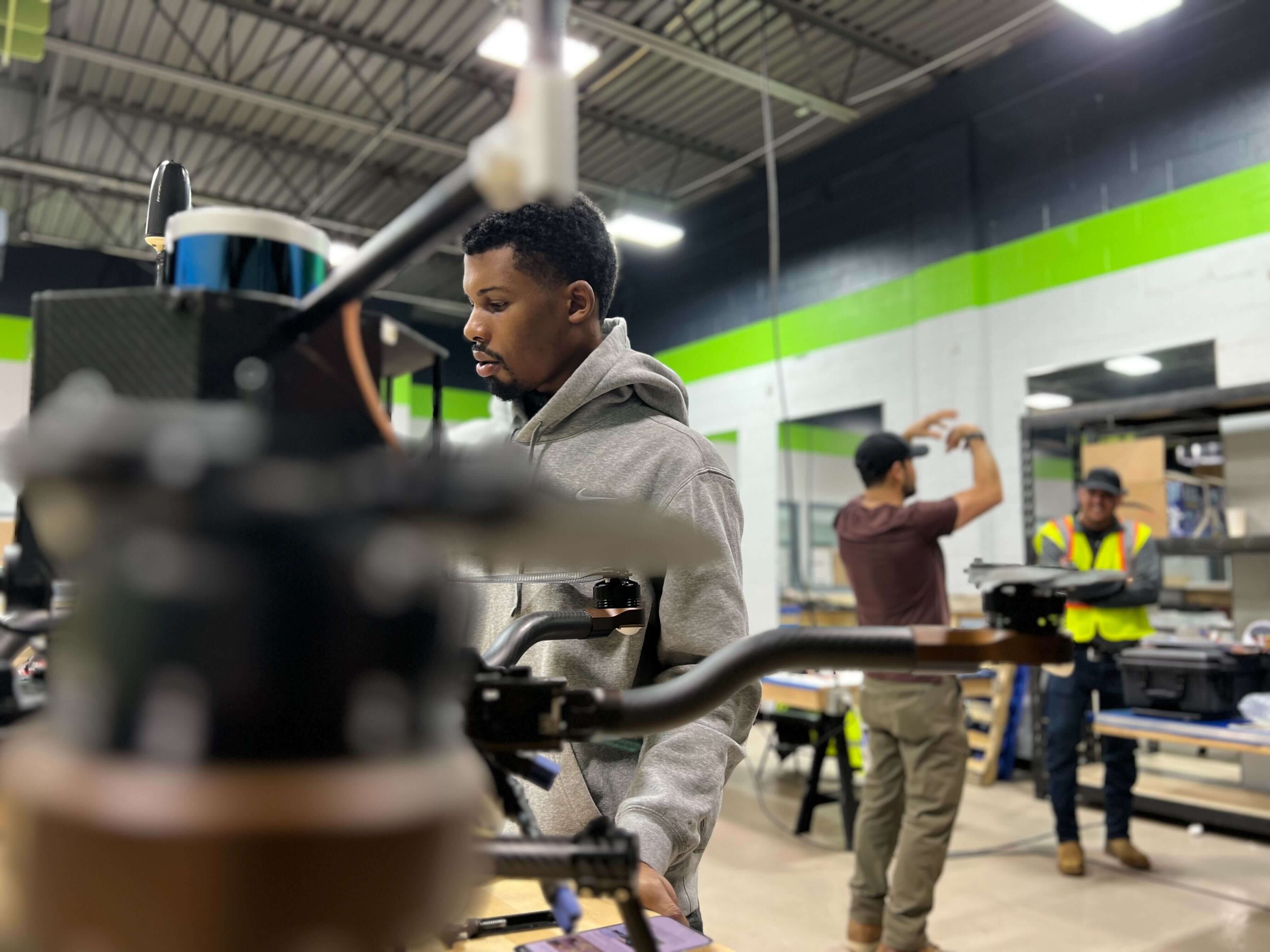 SkySpecs
Ann Arbor startup SkySpecs helps renewable energy owners and operators manage their risk with its asset health and performance software. SkySpec's technology provides expert and AI-driven insights, and captures data through its deployment of next-generation robotics and CMS tools. All of this helps the renewable energy industry lower operations and maintenance costs to help drive the acceleration of renewable energy.
Waymark
Founded in Detroit in 2017, Waymark built the world's first natural-language video creation platform. Their AI technology scans the web for business data to automatically produce a video based on your brand. The platform is easy to use, technologically advanced and has even been featured on OpenAI.
Hush
Do you really know the size of your digital footprint? Probably not. And that can be a risk. Detroit startup Hush is a premium privacy service powered by an advanced AI platform designed to protect businesses and their employees. Today most successful cybersecurity attacks target the human element instead of technology. Hush's AI platform reduces an organization's attack surface by capturing a member's entire digital footprint by helping them identify and remove digital vulnerabilities that put them at risk for social engineering, impersonation, phishing, and identity theft.
Petram Analytics
Founded by Jibreel Lockhart in 2018, Petram Analytics is a Detroit-based firm with a talented team of data scientists, engineers, analysts, and marketers committed to democratizing customer data. They use machine learning models to find insights on customers, typically using hundreds of different data attributes. This can include correlation analysis between someone's purchase behavior, net worth, and how likely they are to buy a product again. They help marketers understand which attributes really drive purchase behavior, loyalty and churn. The team then turns this data into a model to target similar people and create higher returns. They also leverage AI and advanced prompt engineering to create content for some of their marketing clients, which they've been doing before it took off recently.
CODE Exitos
CODE Éxitos is a product studio that helps entrepreneurs and innovators design, build, and launch digital products. Back in March, they officially announced a partnership with Jaseci Labs, a company whose mission is to accelerate and democratize the development and deployment of end-to-end scalable AI applications. This innovative solution enables the CODE Éxitos team to bridge the gap between creative product development and quick value creation by accelerating development, customization integration, enhanced security and privacy, and leveraging scalable solutions. CODE Exitos is hiring in Ann Arbor and is all about living "la vida plena."
Voxel51
Ann Arbor-based startup, Voxel51, is building an open source toolkit that allows machine learning and computer vision engineers to build better computer vision workflows. Their technology improves the quality of datasets and delivers insights about your models. It's all about building higher performing machine learning systems.
Algo
Based just outside of Detroit in Troy, Michigan, Algo is a supply chain intelligence platform. Their AI-powered software helps suppliers and retailers collaboratively plan and simulate efficient supply chain operations.
Top AI Startups in Columbus
Aware
Aware transforms digital conversation data from Slack, Teams, Zoom, and other collaboration tools into real-time insights. Aware helps customers consolidate and unify data, gain real-time context for faster, smarter decisions, and understand risk and unlock business value. Founded in 2017, Aware has raised more than $88 million to date, according to Crunchbase. Aware doubled revenue from 2021 to 2022 and plans to raise another round at an increased valuation this year, according to Columbus Business First.


Seamless.AI
Seamless.AI helps sales people maximize relationships, opportunities, and revenue using artificial intelligence. The company's search engine helps connect directly with the ideal customers to help build pipelines, shorten sales cycles, and close more deals. Its sales software finds verified cell phones, emails, and direct dials for any potential sales targets.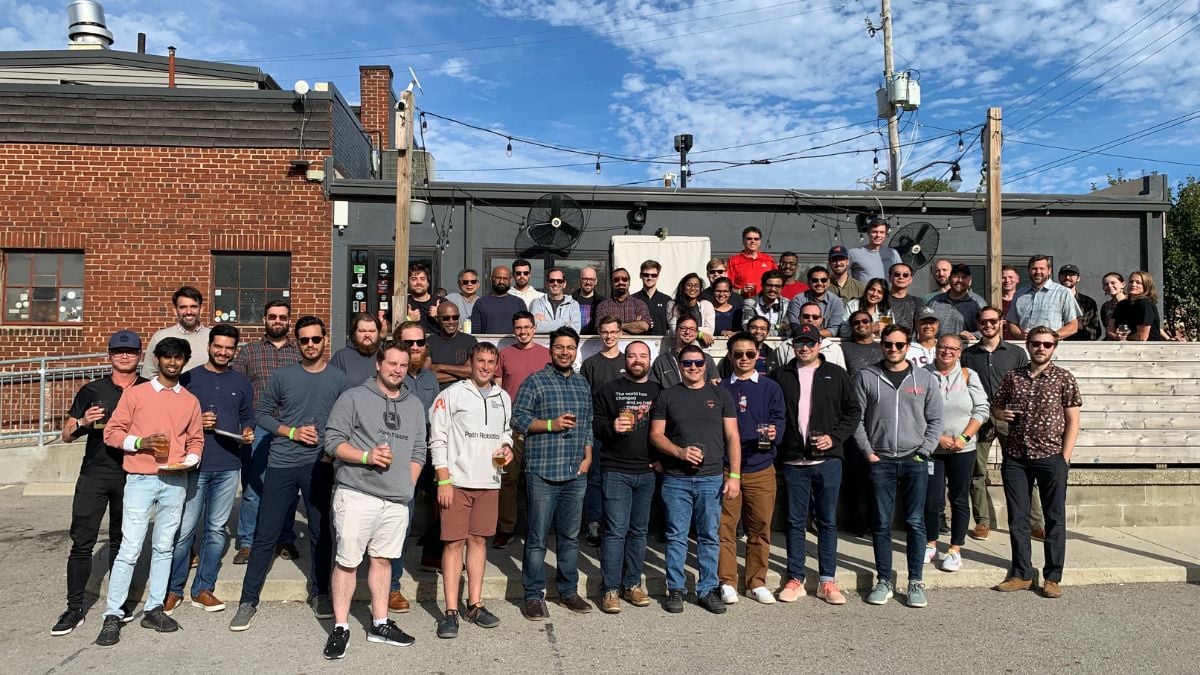 Path Robotics
Path Robotics creates manufacturing robots that autonomously scan, position, and weld parts without the need for skilled welders or robot programmers. Powered by AI technology, Path is providing automated welding solutions to an industry desperate for workers. Founded in 2014, Path has raised $171 million to date, according to Crunchbase.
AlignAI
AlignAI takes the pain out of documenting critical know-how and makes it seamless to capture, improve, and publish institutional knowledge around data and AI. AlignAI reduces the friction that AI leaders experience when maturing their company's AI processes, technical capabilities, and expertise. Founded in 2020 as Ikonos Analytics, the company rebranded as AlignAI and automated its consulting expertise as a software platform.
Deep Lens
Deep Lens, now part of Paradigm Health, is a digital healthcare company focused on faster recruitment of the best-suited cancer patients to clinical trials. Deep Lens' integrated cloud platform provides care teams with visibility and workflows that combine lab, EMR, and genomic data to match cancer patients to clinical trials and precision therapies at the time of diagnosis, accelerating recruitment and compressing study timelines to bring game-changing therapies to market sooner. A Nationwide Children's Hospital spinoff, Deep Lens was acquired by Paradigm Health Inc. this year.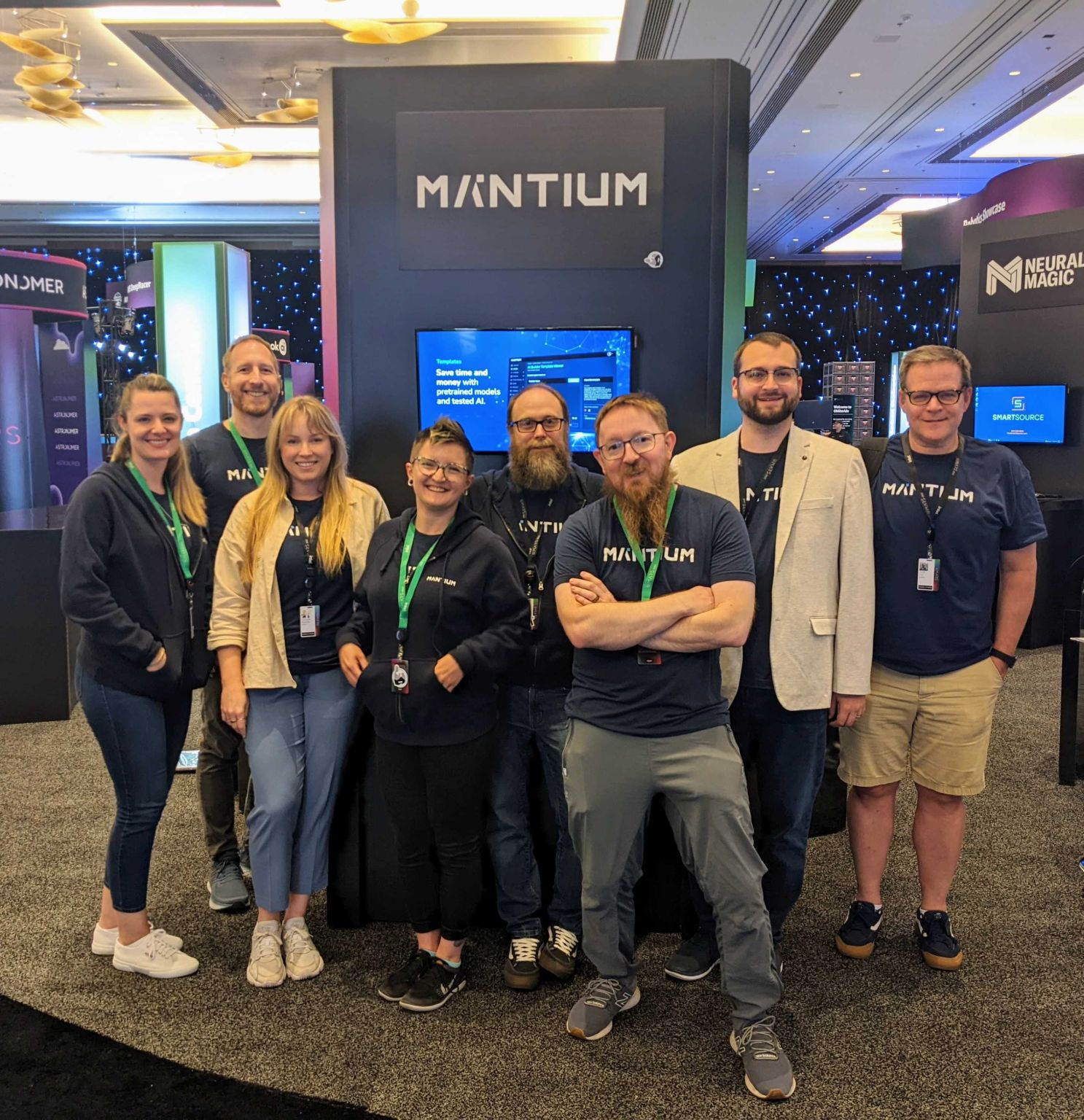 Mantium
Mantium's platform helps companies harness the full potential of AI without the complexity. Users can connect their data to ChatGPT and transform it into a powerful tool that understands the business and enhances productivity. Mantium has raised $12.75 million to date, including from Drive Capital, according to Columbus Business First.
Wendy's
Deserving honorable mention is a Columbus company you'd least expect. Wendy's is embracing AI, through a partnership with Google Cloud's language and AI technology, to support drive-thru ordering.


Top AI Startups in Indianapolis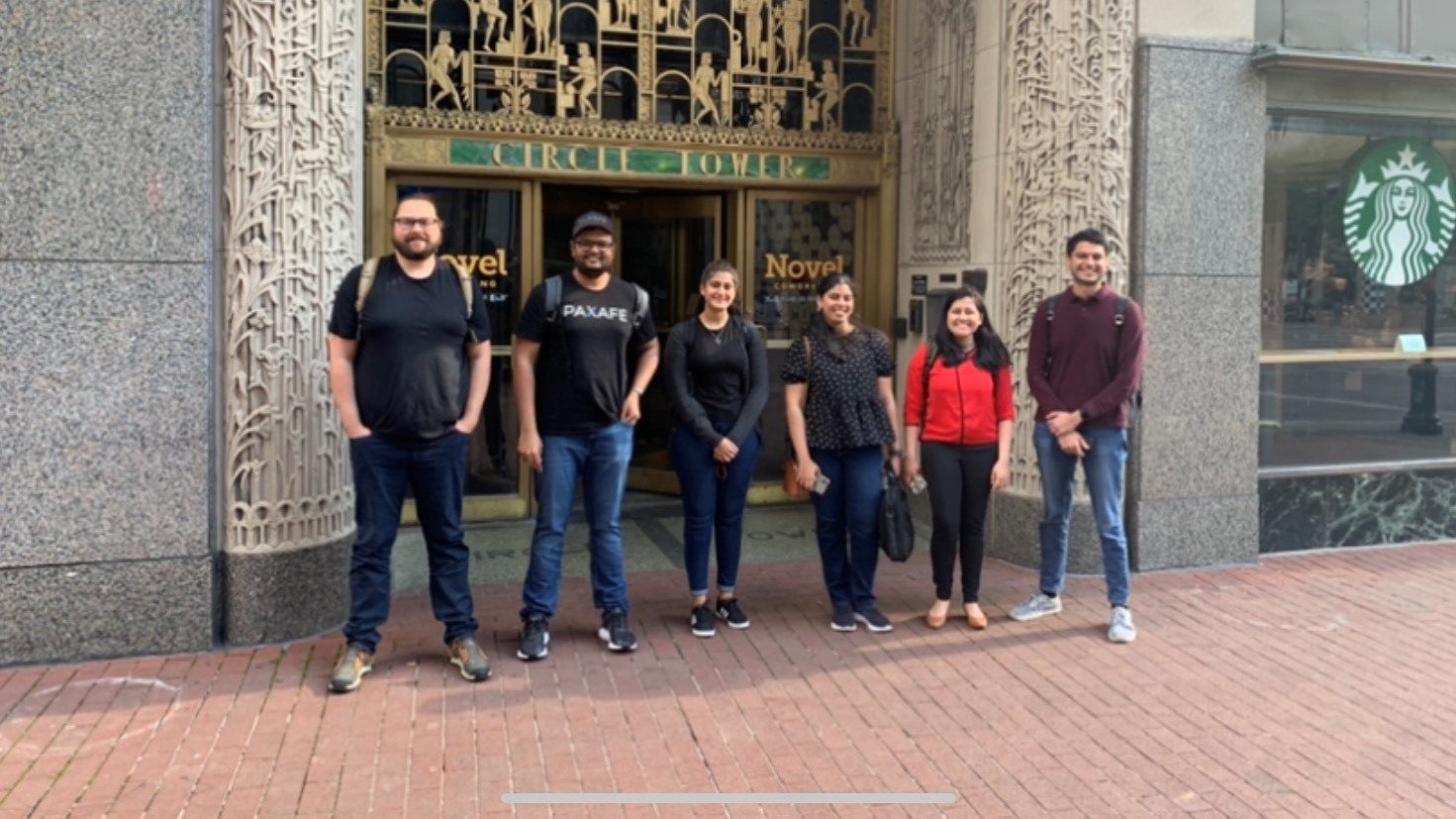 PAXAFE
Founded in 2018, PAXAFE is an Indianapolis-based startup with a global presence that leverages intelligent hardware, highly accurate prediction models, and algorithms and data. PAXAFE uses AI to unlock valuable supply chain data trends and allows customers to operationalize and execute their supply chain data. Its supply chain technology and parcel IoT solutions help customers make sure goods arrive on time, in full, and in the condition they expected.
Taranis
Based just outside of Indy in Westfield, Indiana, Taranis is a leading precision agriculture intelligence platform that uses computer vision, data science and deep learning algorithms to effectively monitor fields. The company's crop intelligence solutions pair deep agronomic expertise with the most advanced AI technology to help growers maximize crop yield, improve productivity, and adopt sustainable practices. The company was founded in 2015 and has over $100 million in funding from leading VC investors.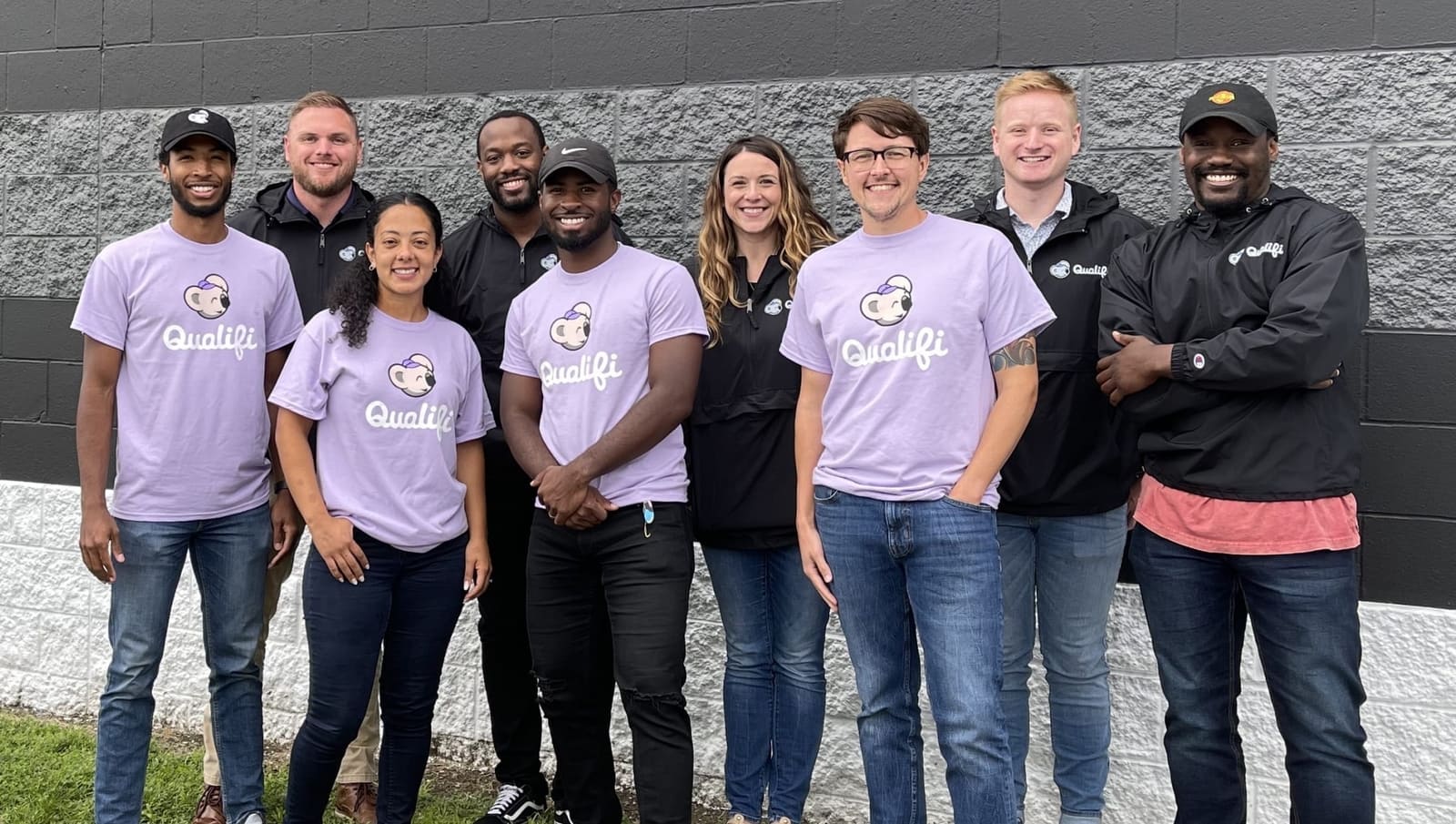 Qualifi
Qualifi empowers recruiters to find the best candidates faster by enabling on-demand phone interviews. Qualifi's frictionless screening platform uses AI and machine learning to help both recruiters and candidates save time, all while maintaining a human touch. The best candidates are off the market in 10 days and typical phone interviews have been shown to add 6-8 days to an already long hiring process. Qualifi just raised $4.5M in an oversubscribed round of growth capital to accelerate its growth.
Springbuk
Springbuk is an analytics solution for health data, helping teams get the insights and expertise they need to sharpen their benefits strategy. Springbuk's user-friendly technology simplifies data-driven decision-making with predictive modeling and curated action steps. This all helps companies advance employee health, and contain costs.
Top AI Startups in Cincinnati and Dayton
Oculii
Oculii, which was acquired by Ambarella and operates as a wholly owned subsidiary, is building a leading Virtual Aperture Imaging platform. Oculii's Embedded AI Software enhances the resolution of any radar hardware without increasing the physical number of antennas. Its AI software dynamically learns from and adapts to the environment, and it can be applied in a number of industries including autonomous vehicles, robotics, mapping, drone/UAV, smart buildings and more. Oculii is based in the Dayton, Ohio area.
ThorDrive
Cincinnati startup ThorDrive is the brains behind the ThorDrive Autonomous Driving System, the first and only autonomous cargo and baggage tractor in North America operating daily within an airport. ThorDrive's AI technology enhances safety, efficiency, and sustainability in the aviation industry.
Top AI Startups in Chicago
QuillBot
Chicago startup QuillBot is an AI-powered writing platform that aims to make writing painless while preserving the user's unique perspective and voice. The platform is used by more than 35 million monthly active users across 150 countries. With its innovative human-in-the-loop products, QuillBot uses AI to find the best synonyms, check grammar, detect plagiarism, and more.
Convr
Based outside of Chicago in Schaumburg, Illinois, Convr uses AI for commercial insurance underwriting. Their technology is a modularized AI underwriting data analysis platform that digitizes and fuses submissions with best sources of information to surface underwriting insights, business classification and risk scores.
HealthJoy
Chicago-based startup HealthJoy is a benefits platform that simplifies the healthcare experience and connects employees with the right benefits at the right time. Using a combination of artificial intelligence, machine learning, and data mining, we served 60,000 members with hundreds of different individual ACA insurance plans in all 50 states in 2015.
Top AI Startups in Other Emerging Markets
Synthetaic
Synthetaic is a Milwaukee-based startup. The company's RAIC (Rapid Automatic Image Categorization) technology automates the analysis of large, unstructured datasets so you can train and deploy AI models radically faster than traditional approaches.
Abridge
Pittsburgh startup Abridge is a medical conversation AI company that structures and summarizes medical conversations for doctors and patients. Their technology helps combat physician burnout and helps patients stay on top of their health.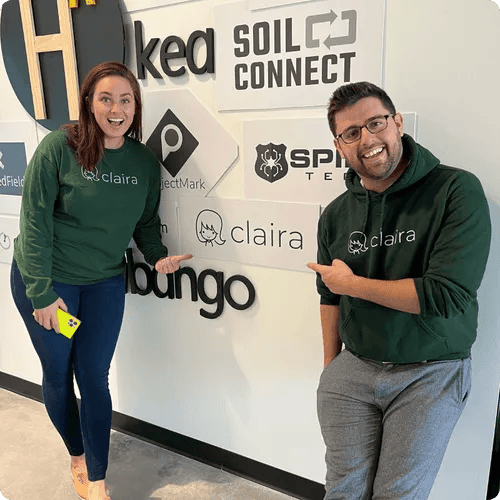 Claira
Claira, a rising Grand-Rapids startup, is building an AI software platform that surfaces the competencies of a company's workforce. This gives HR teams clarity and insight into the problems affecting organizational visibility, agility, engagement, and suitability.
Copy.ai
Copy.ai is an automation tool specially designed for copywriters and marketers. Its AI tool can write blog post outlines, social media posts, email copy and more in seconds. Copy.ai was founded in Memphis and operates remotely with a distributed team.
Gather AI
Gather AI is a robotics company building the first software-only autonomous inventory management platform for modern warehouses. Their AI software helps employees do in 8 minutes what used to take 2 hours. Gather AI is a top Pittsburgh startup to watch, and a top AI company.