Maybe one of the more overlooked Midwest cities for startups and tech companies, Indianapolis continues to surprise us. From healthtech to insurtech and even an e-commerce company that's dedicated to serving chefs and restaurant owners, this city is a must-watch. We can't wait to see what 2023 brings for Indy.
Jump to small startups (less than 100 employees)
Jump to mid-sized tech companies (100-1000 employees)
Top Startups to Watch in Indianapolis: Small Startups


MBX Biosciences
MBX Biosciences is a biotechnology company that develops therapies to treat rare endocrine diseases where there is inadequate treatment available. It focuses on the discovery, development, and commercialization of first-in-class endocrine therapeutics. The company was founded in 2018 and headquartered in Carmel, Indiana. In late 2022, MBX Biosciences raised $115M to advance Precision Endocrine Peptides.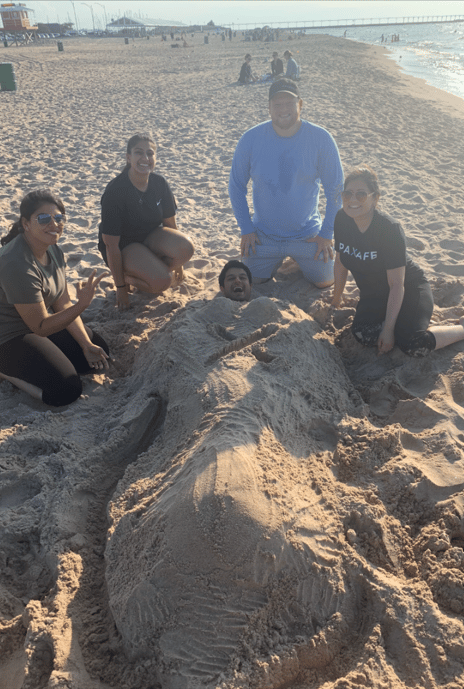 Top Startup to Watch: PAXAFE
PAXAFE
Founded in 2018, PAXAFE is an Indianapolis-based startup with a global presence that leverages intelligent hardware, highly accurate prediction models, and algorithms and data. PAXAFE unlocks valuable supply chain data trends and allows customers to operationalize and execute their supply chain data. Its supply chain technology and parcel IoT solutions help customers make sure goods arrive on time, in full, and in the condition they expected. In early 2022, PAXAFE raised $1.5M to expand its customer base.
Amplio
Amplio was built to empower procurement teams to overcome the daily grind. With tools that make finding parts easy, unlock new sources of supply, and automate the busywork of PO and invoice management, our customers enjoy on-time deliveries, lower BOM costs, and higher line utilization. At the end of 2022, Amplio raised $6M in seed funding.
Woven
Woven is the premier multi-unit business management platform for franchisees and independent owners, enabling them to manage people, operations, and locations from a single place. By streamlining the management function, Woven provides end-to-end support to help franchisees build successful, sustainable, and scalable businesses. Woven is implemented in the spa, salon, retail, gym, and fitness spaces, with notable brands, such as Planet Fitness, Sun Tan City, and Buff City Soap, and is currently valued at $1.6M.
Early is Good
Early is Good is a biomarker-based approach that enables the early, accurate, and widely accessible detection of renal system diseases. The company was founded in 2020 and is based in Indianapolis, Indiana, United States. In late 2022, they announced the closure of a $4 million seed round from Social Capital, the Silicon Valley-based technology investment firm.
Boardable
Boardable makes software for nonprofits to boost board member engagement and streamline remote collaboration. Having meetings, voting, discussions, and documents all in one place tames the chaos of managing a board via inboxes and hard drives and speeds things up by connecting members between meetings. Boardable ensures continuity when board members transition in and out of the organization, with a total funding of $15.4M.
NICO
NICO Corporation designs, develops, and markets medical devices for minimally invasive neurosurgery and skull base and spinal surgical procedures. The company offers NICO Myriad, a disposable non-heat generating neuro and spinal tissue and tumor resection device. NICO Corporation was founded in 2007 and is based in Indianapolis, Indiana and is valued at $68.1M.
Upper Hand
Upper Hand is a technology company that provides business management solutions for the sport and fitness industry. Its innovative software platform gives owners and staff a competitive edge in running their businesses by automating business operations to personalize, simplify, and maximize the customer journey.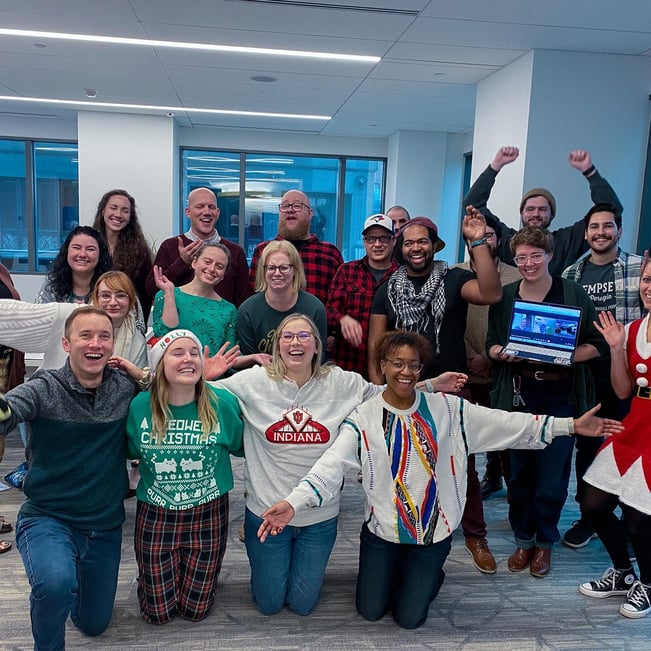 Top Startup to Watch: DemandJump

DemandJump
DemandJump is a customer acquisition software that shows marketers new sources of growth online. Their mission is to understand the world's competitive digital data and make it actionable for marketers everywhere. The company's software uses artificial intelligence that shows a holistic view of the data, overlays absent data, and maps that target market behavior, thereby, enabling marketers to make better decisions by providing actions that maximize return on investments. DemandJump was founded in 2015 and is based in Indianapolis, Indiana.
Olio
Olio is an information technology company that offers a mobile-based software application platform that transforms post-acute engagement during this crisis and beyond. Olio gives health systems real-time visibility into patient location and status. The company was founded in 2017 by Ben Forrest and headquartered in Carmel, Indiana and has raised a total of $15.5M.
Qualifi
Qualifi empowers recruiters to find the best candidates faster by enabling on-demand phone interviews. Qualifi's frictionless screening platform saves both recruiters' and candidates' time while maintaining a human touch. The best candidates are off the market in 10 days and typical phone interviews have been shown to add 6-8 days to an already long hiring process. Qaulifi raised $2.5M to eliminate hiring bottlenecks and make the recruiter's phone screen easier.
MetaCX
MetaCX's mission is to help SaaS and digital product companies transform how they sell, deliver, renew and expand with one connected digital experience that includes the customer at every stage. By creating shared spaces that allow suppliers and buyers to define and measure outcomes, MetaCX helps align sales, success, and delivery teams around thereal business impact that customers can see. In 2022, they launched a new feature that enables collaboration in the metaverse.
Parker Technology
Parker Technology provides parking facilities with a premium customer service experience. They built their solution from the ground up, utilizing decades of experience in the parking industry. They have seen many parking facilities move to automation. However, the rate at which humans are able to adapt to this influx of technology isn't increasing as quickly.
Smart Apply
Smart Apply develops a density-based sprayer technology that cuts pesticides with less waste and higher yields. The company is driven by a mission to help high-value crop producers across the globe leverage data and technology to improve efficiency and achieve environmental stewardship goals.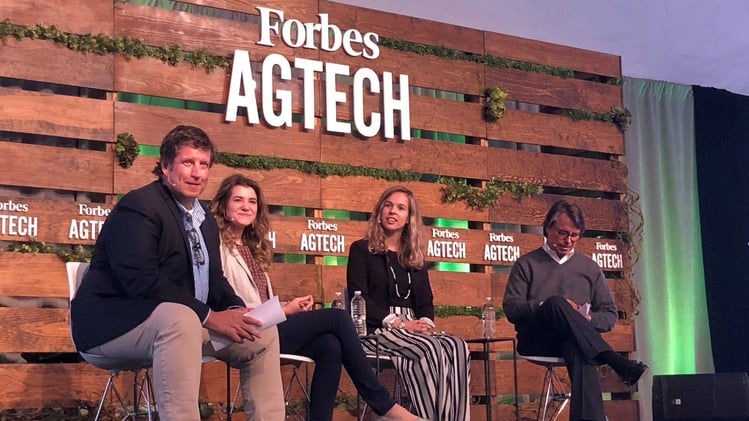 Top Startup to Watch: The Bee Corp

The Bee Corp
The Bee Corp's product, Verifli applies data analytics to beehives to help growers ensure effective pollination through infrared inspection technology. The Bee Corp increases yield for farmers by monitoring the number, health and distribution of pollinating bees. The Bee Corp has raised $4.2M in total.
Lumavate
Lumavate is an enterprise platform for building progressive web apps (PWAs) at scale. Through the Lumavate platform, companies deliver highly-personalized mobile experiences throughout the entire customer journey. These mobile experiences drive increased adoption and long-term engagement via smart activation methods. Most recently, Lumavate raised $6M in funding to scale its go-to-market team and continued platform innovation for businesses to design, build, and deploy mobile apps.
Decimal
Decimal is an accounting operations startup built for small business: bookkeeping, technology setup/support, bill pay, payroll, and more. They were founded in 2020 in Indianapolis by Jacob Cloran and Matt Tait. Decimal also acquired the cloud-based bookkeeping technology and service and certain other assets of KPMG Spark.
ConverSight.ai
ConverSight.ai is artificial intelligence and analytics-based platform that uncovers actionable business insights for enterprises through natural language conversations and enables them to take action instantly. The platform generates tremendous efficiencies across organizational hierarchies from junior to senior leadership, reducing our customer report generation costs by over 50%. The company was founded in 2017 and has raised $7M.
Trava Security
Trava Security is a cybersecurity startup that protects small and mid-sized businesses from the potential damage of cyber threats using its integrated cyber risk management and insurance platform. Trava Security closed its last funding round in July 2022 from a Debt Financing round, bringing its total funding to $8M.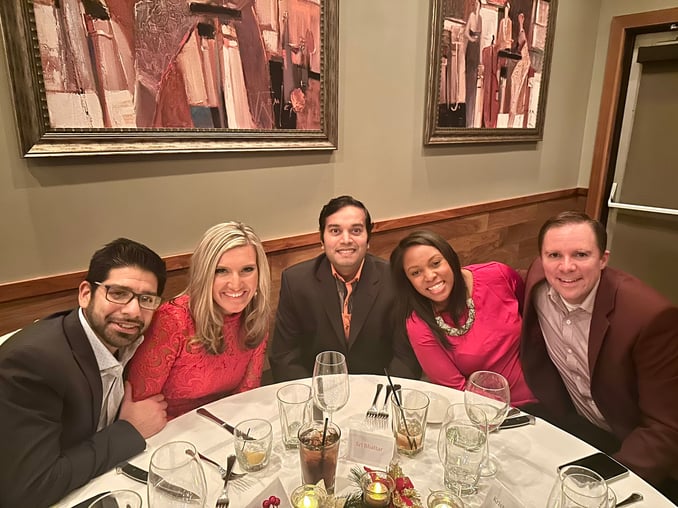 Top Startup to Watch: Syra Health

Syra Health
Syra Health leverages healthcare and managed-care industry expertise to create solutions for clients based on real-world evidence and insights. In mid-2022, the company experienced major growth with acquired contracts, and the total addressable market in the next few years for the various US market segments Syra Health targets is approximately $350 billion and is growing rapidly.
Bolster
Bolster helps startup CEOs scale themselves, their leadership teams, and their boards. The Bolster marketplace matches startups with executives for interim, fractional, or advisory roles, board appointments, and full-time jobs. Bolster also offers robust mentorship and advisory services. Its services engage its communities of executives, give executives the tools they need to manage their business or consulting practice, help CEOs understand the scalability of their executive teams and boards, and enable investors to seamlessly connect their networks to their portfolio companies.


Castiron
Castiron is an e-commerce company that helps independent cooks, bakers, and food artisans start, build, and grow their businesses. The company elevates how independent kitchen-based creators sell to their customers and provides them with resources and a community to support their whole business. Castiron was founded in 2020 in Indianapolis and raised $6M in seed funding.
DemandWell
Demandwell is SEO software, that helps B2B SaaS marketers turn organic search into a source of repeatable revenue through software and coaching. The company was founded in 2018 and is based in Indianapolis, Indiana. In late 2022, Demandwell released a first-of-its-kind guide to customers that includes data and insights provided by G2.
Pillar
Pillar is an interview intelligence platform that helps teams hire faster, better, and more equitably. Pillar records and transcribes interviews, and uses AI to generate highlight reels and recommend top candidates so teams can easily and equitably compare candidates' answers and experiences. The platform provides coaching and in-interview guidance for teams to ensure quality interviews and deliver great candidate experiences.
Top Startups to Watch in Indianapolis: Mid-Sized Startups

Scale Computing
The two biggest costs in IT are downtime and people; the Scale Computing HC3 platform addresses both. Scale Computing HC3® software eliminates the need for traditional virtualization software, disaster recovery (DR) software, servers, and shared storage, replacing these with a fully integrated, highly available system for running applications. In recent growth, Scale Computing has partnered with Mako Networks to provide scalable solutions to their customers.
Zylo
As the leader in SaaS Management, Zylo empowers companies to discover, optimize and govern their SaaS applications while elevating the employee experience. Organizations large and small trust Zylo's enterprise-proven technology and unparalleled SaaS Management expertise to optimize more than 30 million SaaS licenses and $7 billion in SaaS spend. Zylo raised $31.5M in Series C funding, lead by Baird Capital's Venture Team.
Explore More Top Startups in the Midwest
Top Startups to Watch in Ann Arbor
Top Startups to Watch in Detroit
Top Startups to Watch in Cincinnati
Top Startups to Watch in Cleveland
Top Startups to Watch in Columbus
Top Startups to Watch in Chicago
Top Startups to Watch in Pittsburgh