It's always a great time to shop local and shop small, but the holidays are an especially great time to show your support.
If you're thinking that shopping local means supporting your local bookstore or boutique, it totally does. But it can also mean supporting your local startups!
Not all startups are B2B SaaS companies. Many startups are selling products to regular folks like you and me.
The Midwest is full of awesome B2C startups selling really cool things. From inclusive beauty products and dolls to robotic pet products to house plants to adult beverages, these Midwest-made products make excellent gifts and help support your local businesses.
(By the way, this is not an ad or sponsored content, just a few of our favorite things.)
Startup Gift Guide: 16 Midwest Startups to Shop at this Holiday Season
The Lip Bar

Image source: The Lip Bar
For the makeup enthusiast, check out TLB's products: vibrant lip colors, eye shadows, tinted moisturizers, caffeine concealers and more. Founded by Detroit native, Melissa Butler, The Lip Bar was born to create vegan, cruelty-free makeup products for all women, especially women of color who have been traditionally not represented in the beauty industry.
Healthy Roots Dolls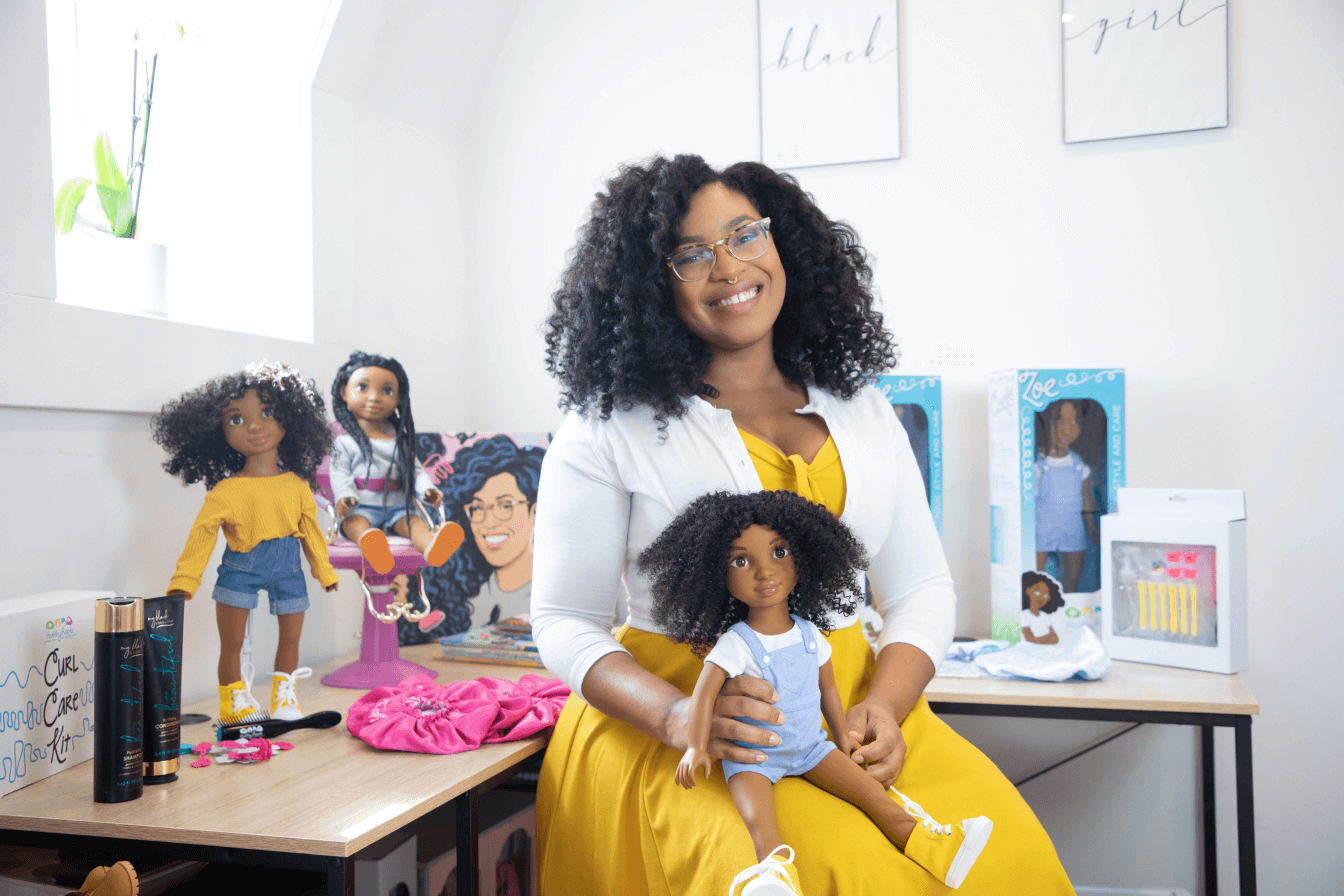 Image source: Healthy Roots Dolls
Another wonderful product founded to create more inclusivity for people of color is Healthy Roots Dolls, based in Detroit. Growing up, Yelitsa Jean-Charles couldn't find a doll that looked like her, with natural curly hair. So she created Healthy Roots Dolls to help empower young girls, represent the beauty of diversity, and teach girls how to take care of natural curly hair.
Bloomscape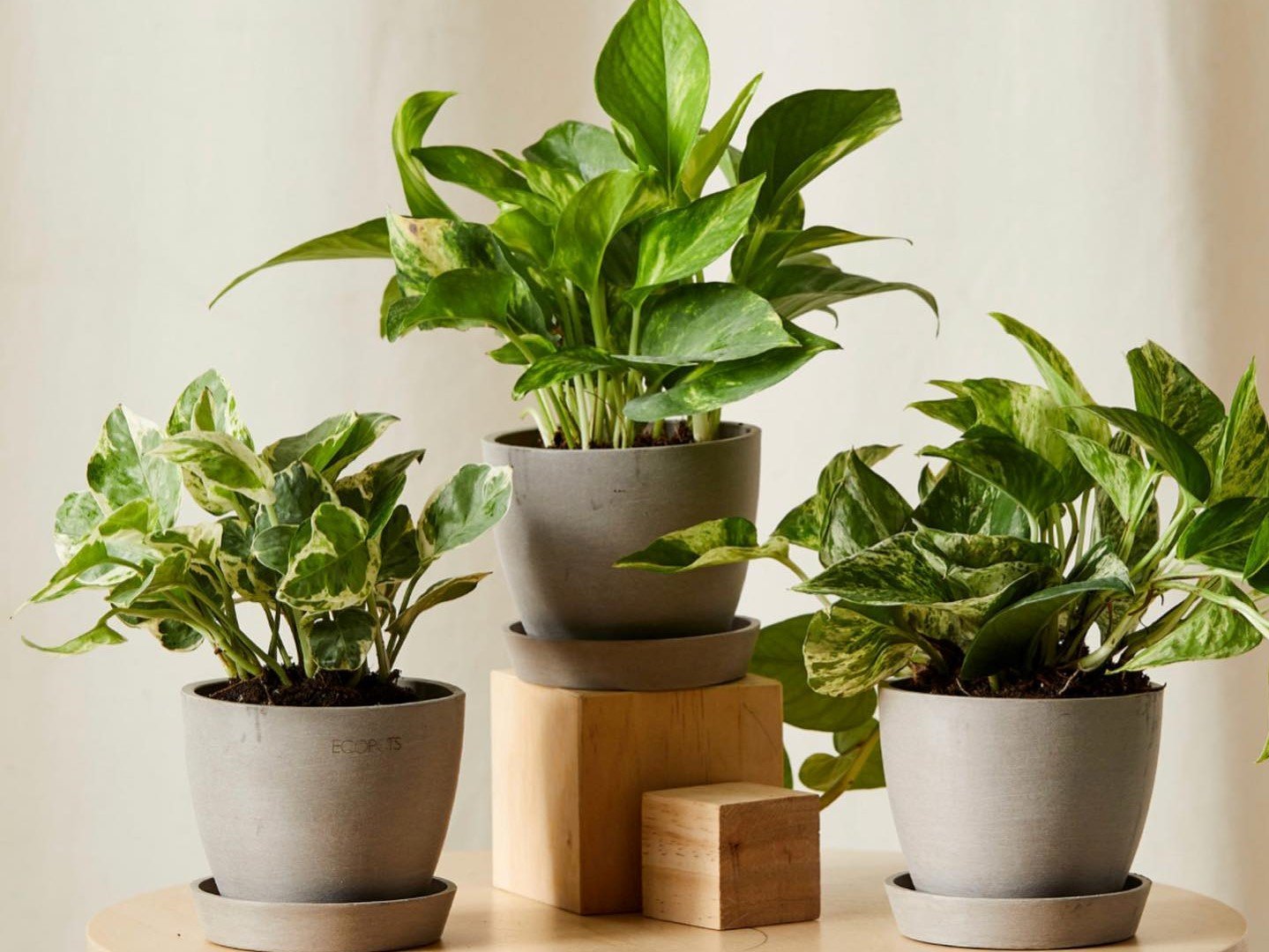 Image source: Bloomscape
Have a plant mom or dad in your life? Send them an indoor plant from Bloomscape, a Detroit startup that makes buying plants online — and caring for them — as easy as a couple clicks.

Summersalt

Image source: Summersalt
Summersalt is a St. Louis startup founded by Lori Coulter and Reshma Chattaram Chamberlin. The VC-backed company was started in 2017 to make designer swimsuits without the designer prices, and have since expanded their offering to all kinds of inclusive and eco-friendly women's clothing. Sweaters, loungewear, PJs, jackets and more, Summersalt's products would make excellent gifts this holiday season.
Ash & Erie
Image source: Ash & Erie
For the short kings in your life, Ash & Erie makes quality clothes that actually fit. Most men's clothing is made for men about six feet tall, when the average height of men in the U.S. is actually about 5'9''. Ash & Erie is a Detroit-founded brand that designs confidence-boosting clothes to fit men 5'8" and under.
Really good boxed wine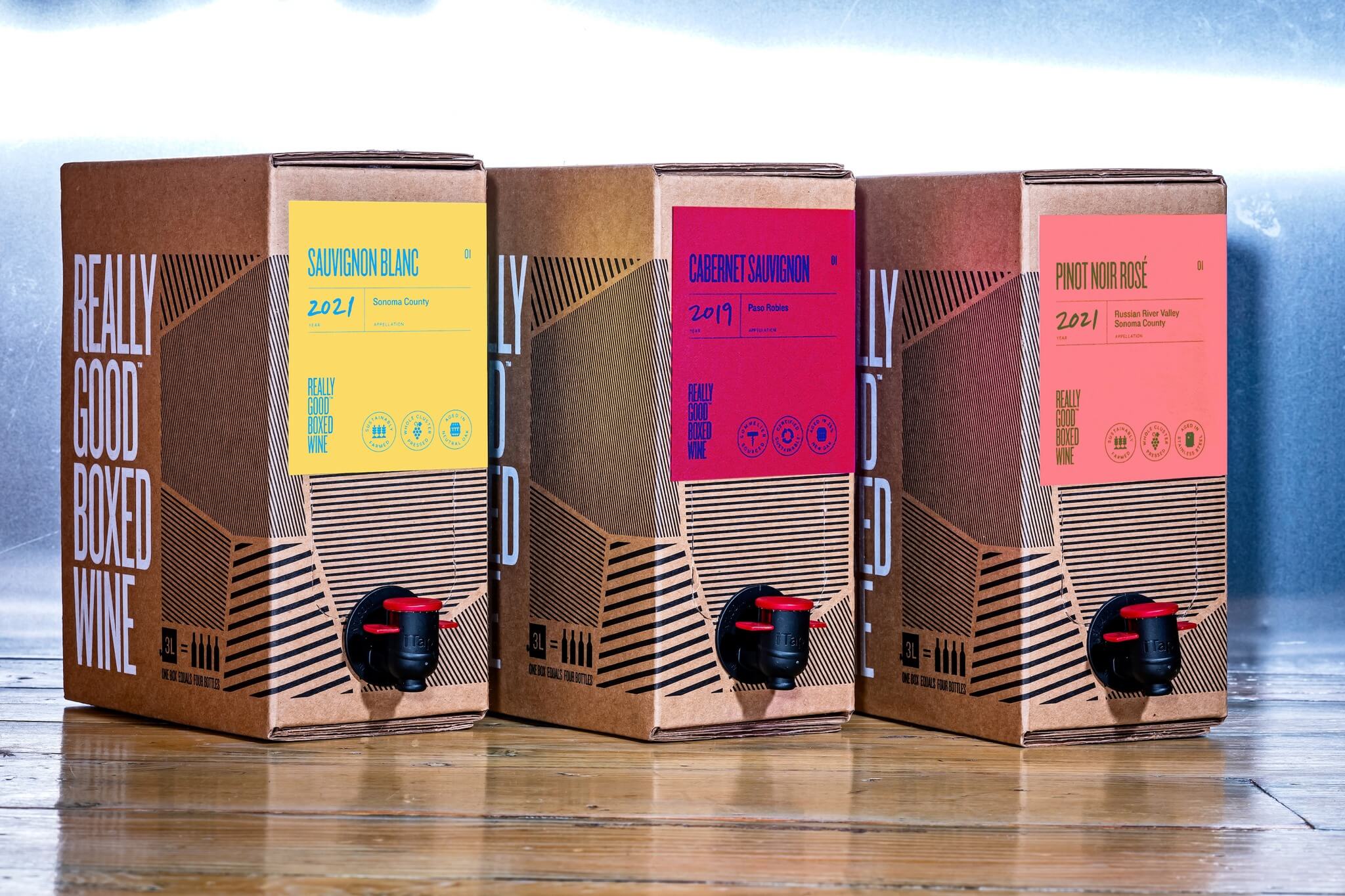 Image source: Really Good Boxed Wine
Based in Cincinnati, Really Good Boxed Wine is a startup founded in 2021 that sells, well, really good boxed wine. The idea is to take luxury wine and sell it in a more sustainable package at a better price. The wine also lasts longer after opening!
Bright Cellars
Image source: Bright Cellars
Another great gift for the wine lovers in your life: Bright Cellars is a Milwaukee startup that sells monthly wine subscriptions. The company was founded by two MIT grads who wanted to deliver quality wine and help people learn about their own tastes. The Bright Points algorithm + Bright Cellars good wine has been a recipe for success. Gift a subscription or a gift card for connoisseurs and newbies alike.
Market Wagon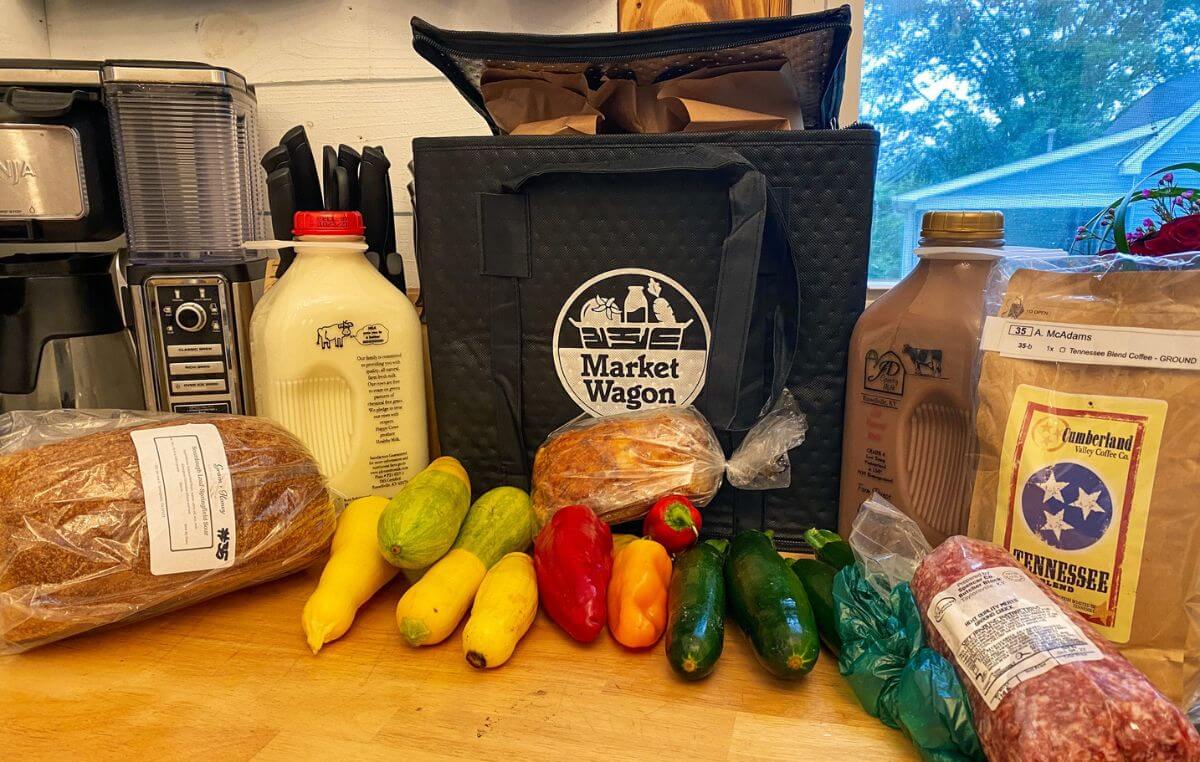 Image Source: Market Wagon
For your farmer's market buddies, Indianapolis startup Market Wagon allows you to shop online from local farmer's market vendors. Choose your Hub (they have hubs all over the Midwest), choose your food, and it'll be delivered to your door. Support an Indy startup — and local farmers — with a Market Wagon gift card.
Cleveland Kitchen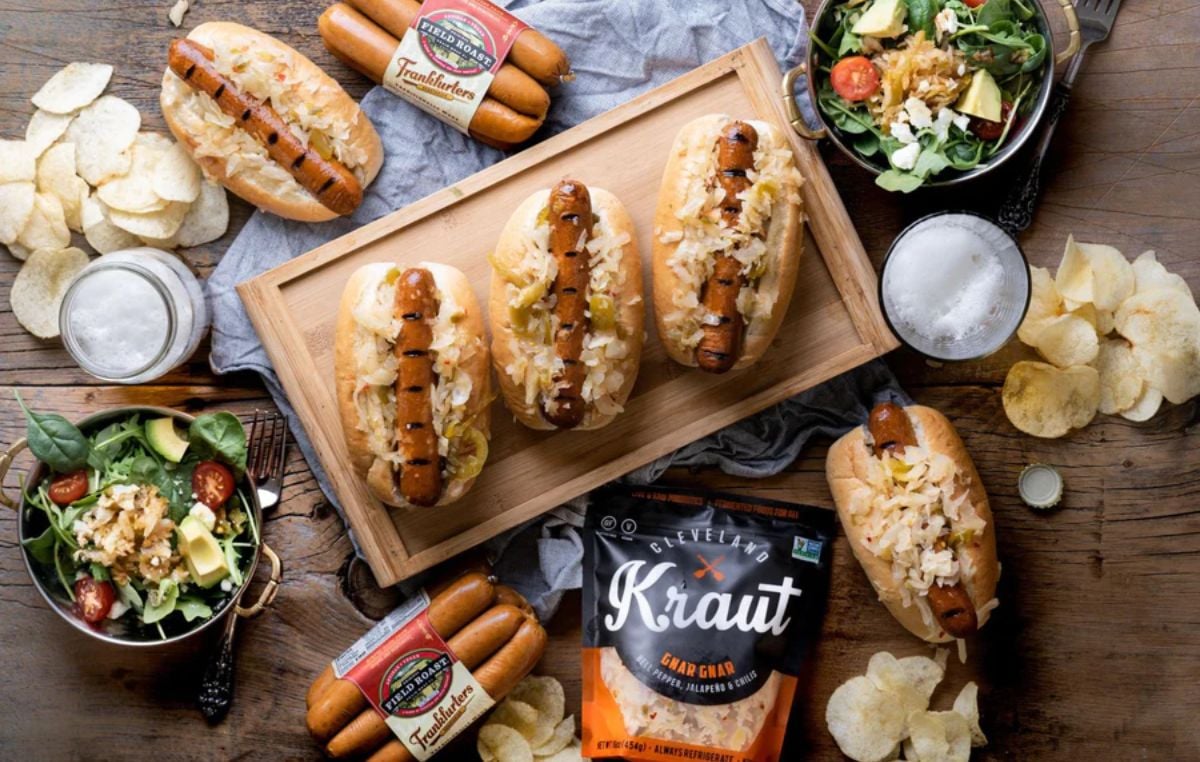 Image source: Cleveland Kitchen
Cleveland Kitchen is a VC-backed startup that sells krauts, dressings, kimchi and pickles. Their raw, unpasteurized Kraut and Kimchi and first-of-their-kind Fermented Dressings and Marinades offer unique and powerful flavors — and they can be delivered straight to your door when you order online!
BARK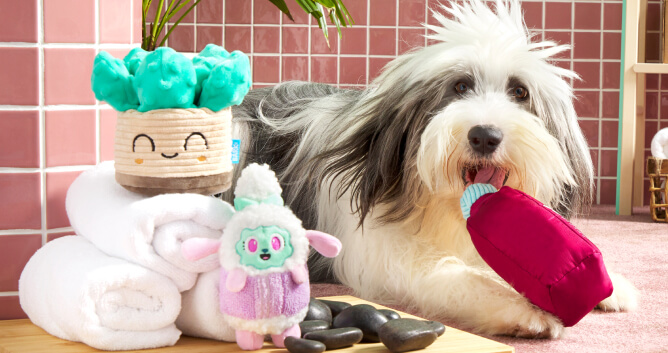 Image source: BARK
Whether you're shopping for a dog parent or shopping for your actual dog (hey, I get it, my cat has a stocking on the mantle too), BarkBox is a great way to get those pet products. BARK is a New York and Columbus- based startup that sells subscriptions to customized pet boxes: durable toys, dental sticks, nutritious foods and more sent straight to your house every month. Dog happiness in a box.
StockX

Image source: StockX
Looking for unique gifts from a Detroit startup? StockX might have what you're looking for! As a multi-category marketplace for sneakers, electronics, collectibles, apparel, and accessories, StockX has a ton of amazing products. It's great for your favorite sneakerhead or collector.
"When people come to StockX, they're not making an everyday purchase. They're looking for a memorable gift, finding a collectible they've been hunting for, or shopping for something that brings them joy," Shervin Moghaddam, Vice President of Strategy, said in an exclusive interview with StockX. "It's a joyous experience, and we get to be a part of that."
Happi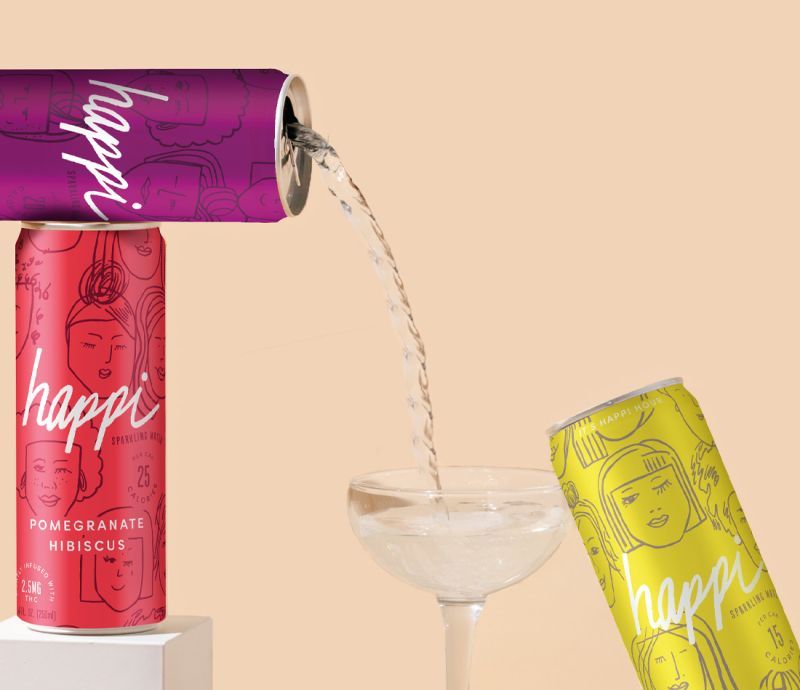 Image source: Happi
Founded in Metro Detroit, Happi is a collection of cannabis-infused seltzers ready for any occasion. This THC-infused drink is sold at retailers throughout Maine and Michigan and offers a light buzz without the hangover — sounds perfect for the holidays!
SolChic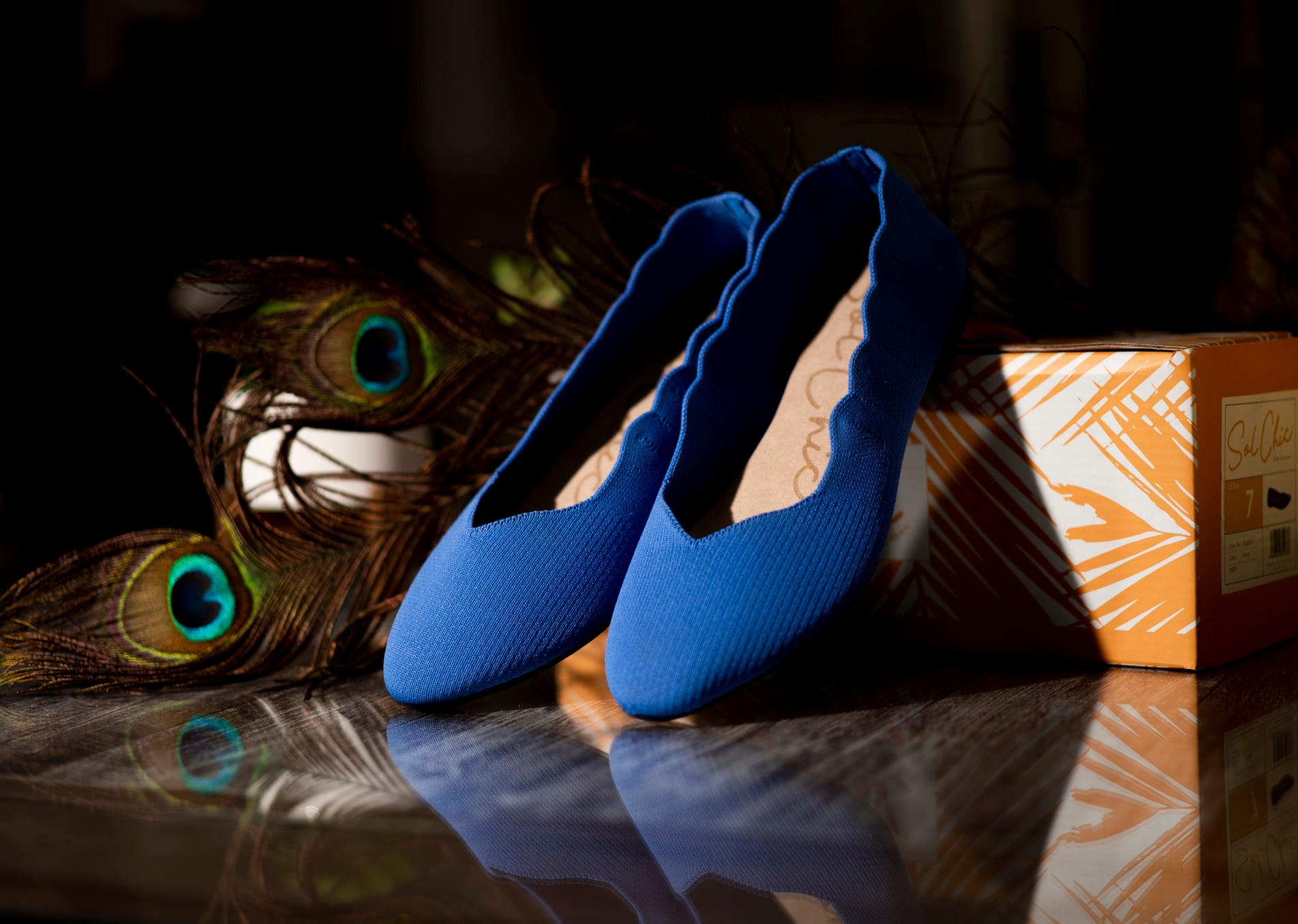 Image source: SolChic
Founded in Flint, Mich., SolChic shoes and handbags are made from plastic water bottles and vegan leathers. Their shoes (mostly flats and mules) are very cute and affordable. The company also wants to do its part to boost other women and are committed to donating 10 percent of SolChic®'s profits to organizations that serve women in need.
Wantable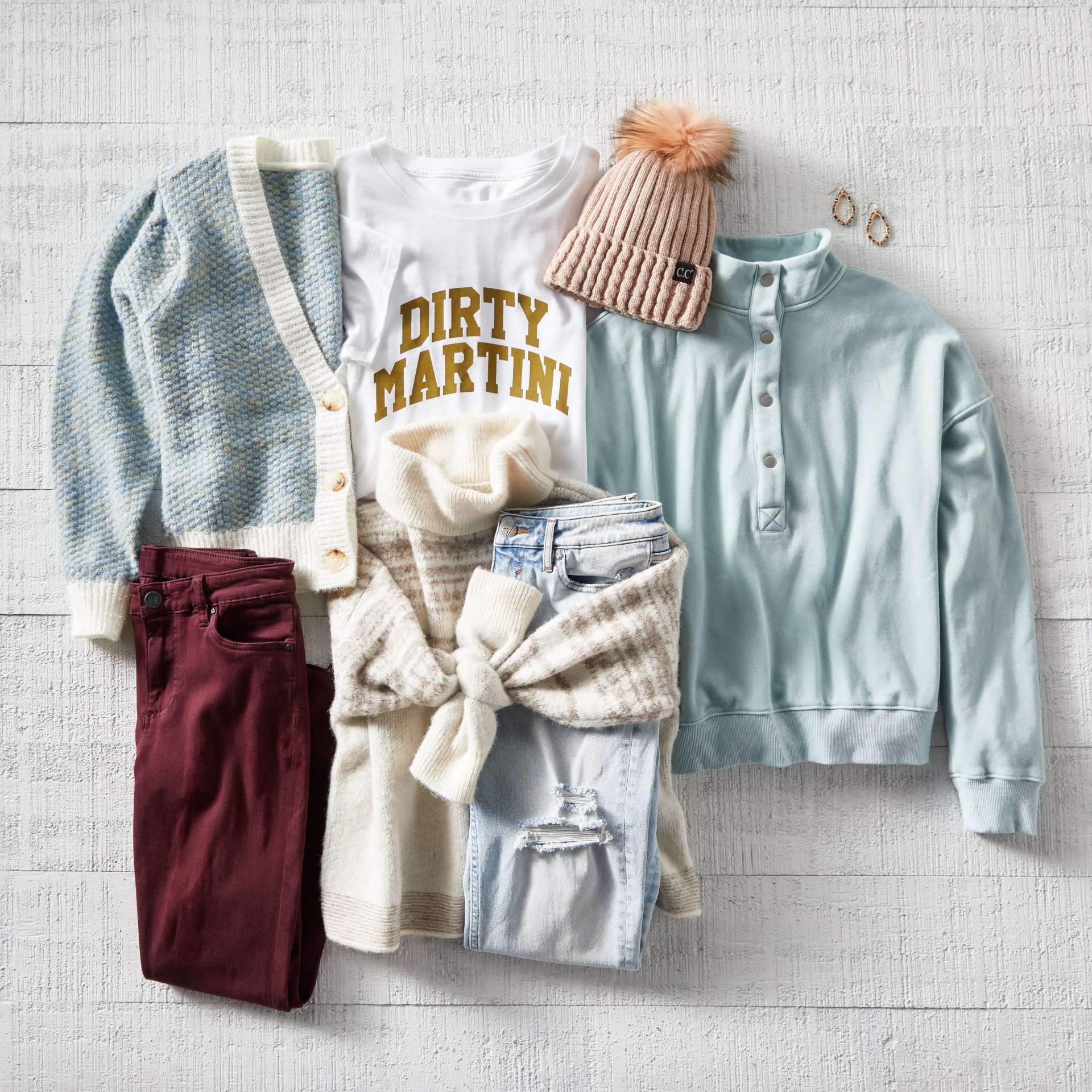 Image source: Wantable
Want to support a Milwaukee startup? Check out Wantable. Their try-before-you-buy model allows you to get your "edit," personally curated for you by a stylist. Take a quiz, choose your items, buy what you want, return the rest! Unless you have a style twin, the best way to gift this would be with a Wantable gift card.
Whisker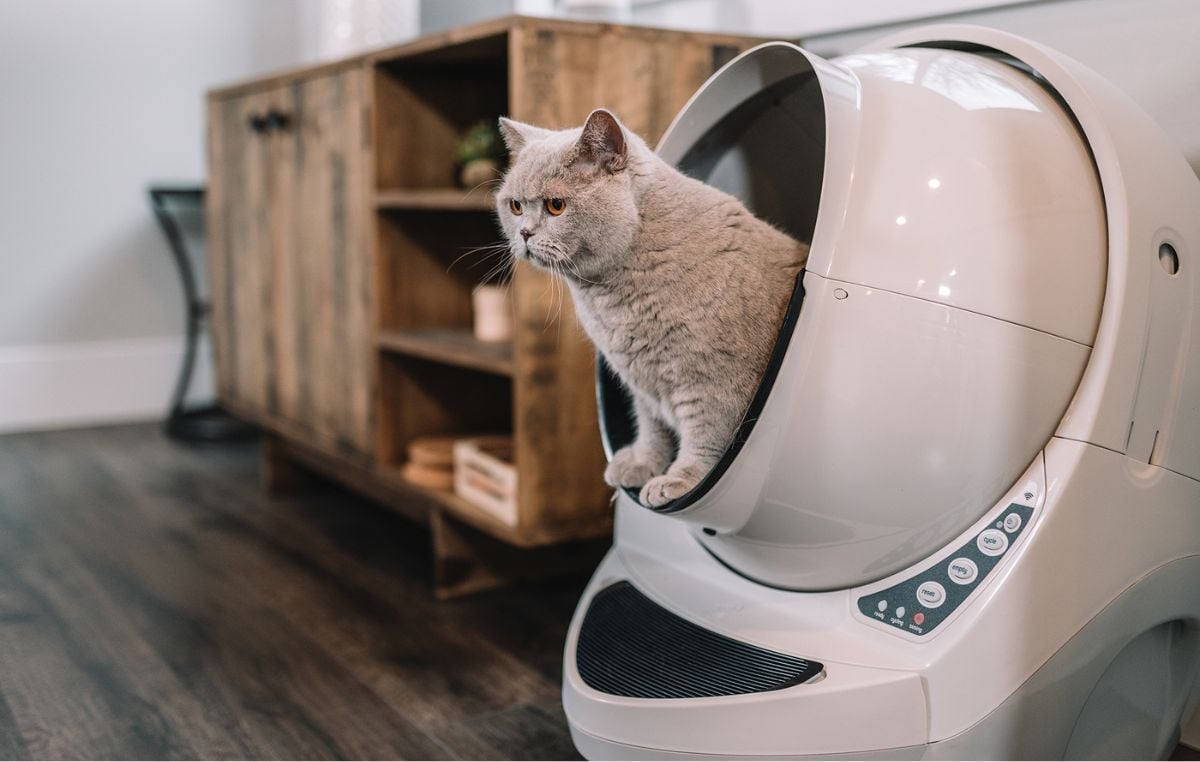 Image source: Whisker
The automated pet products from Detroit startup Whisker make great gifts for the pet parents in your life. The litter robot does the dirty work for you, and the cat mom in your life will love it. Because no one likes scooping the litter box. Literally no one.
Floyd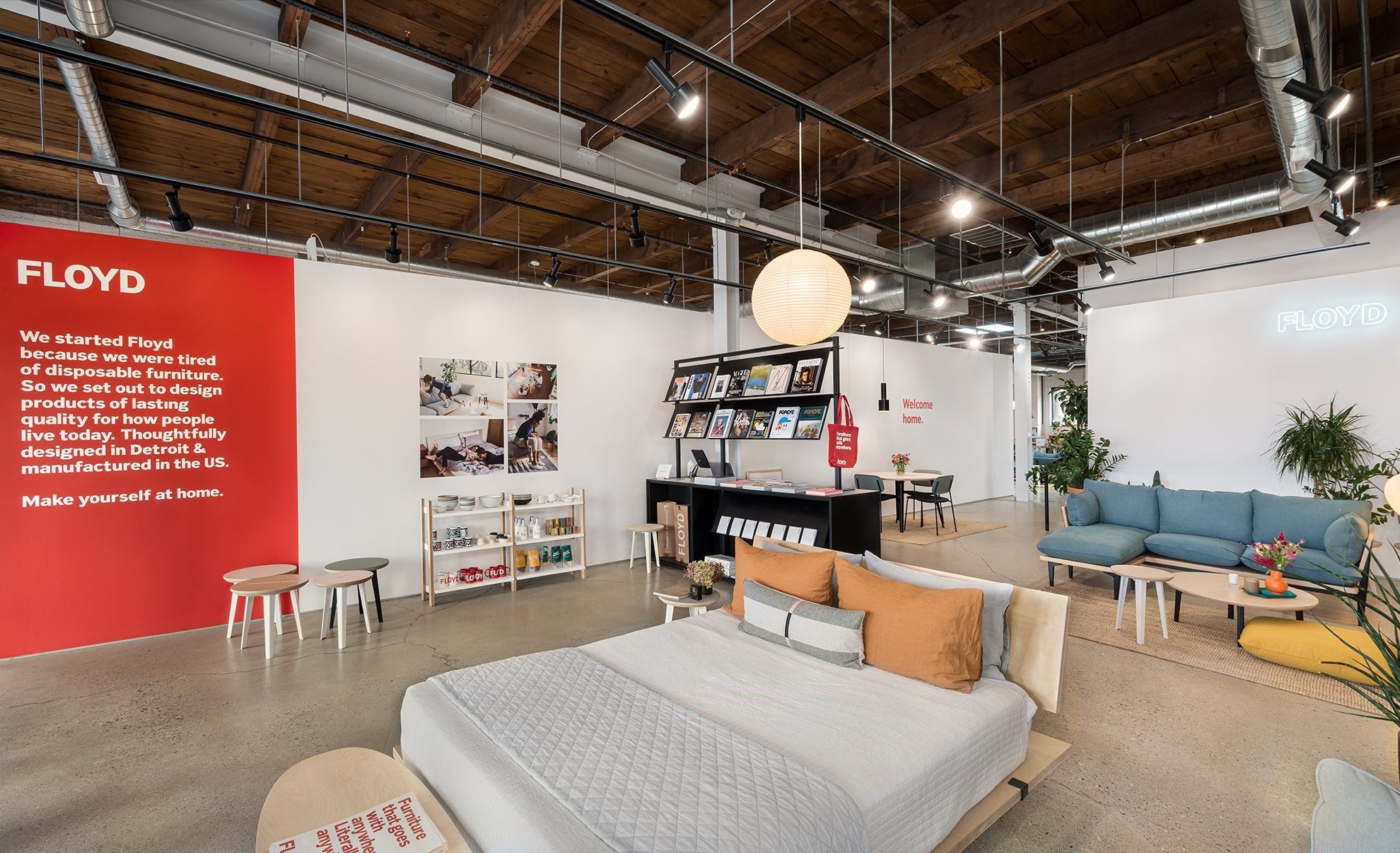 Image source: Floyd
Based in Detroit, Floyd is a furniture brand designed to keep furniture out of the landfill. Their products are built to last, be functional, and be beautiful. While you may not want to shell out two grand on a couch or your sister for your next door neighbor, their products (from sofas to beds, coffee tables to shelves, rugs to throw pillows) would make a thoughtful gift for someone really special.