Supply chain security has become an increasingly important topic in the tech industry, and Finite State is at the forefront of it.
Founded in Columbus, Ohio in 2017, Finite State is a risk-assessment and vulnerability management platform that takes an inside-out approach to the security of connected devices, including IoT, medical devices, and industrial control systems (ICS). Their teams of engineers work to automate this type of assessment for device manufacturers and asset owners who want to ensure that their products and networks remain secure.
The company has been quickly but sustainably growing. Now they're looking for talented engineers to join the EVP of Engineering, Dave Bortz, and the impressive technical team he's building at Finite State. And for a company that's less than 50 people, it's a pretty big tech team.
"We're definitely a tech-first startup," Dave said.
Which makes sense for a company that was founded by a former CTO and reverse engineer. Finite State's Founder and CEO, Matt Wyckhouse, is a seasoned technologist and leader, having served as Battelle's CTO for Cyber Innovations. Matt still contributes at high-level technically, and his engineering background was a big part of the reason why Dave joined the team.
"Matt understands what we're building, how long projects can take, and what should or shouldn't work," Dave said. "So it's a great environment for engineers."
Dave's technical department consists of a few engineering teams. There are new development teams focused on product development and functionality. Infrastructure and QA groups are also housed under engineering. And the research & development team is also part of the department. This includes security researchers, reverse engineers, analysts, and more.
All of his teams are focused on three main areas: device composition analysis (looking at the software and hardware of the device), identifying and prioritizing security issues within the device itself (things like hardcoded passwords, expired encryption certificates), and customer portfolio and inventory (which is like the enterprise functionality of the platform: searching across portfolios of products, or seeing trends across products, for example). The team is also working on two new areas of focus surrounding static and dynamic testing.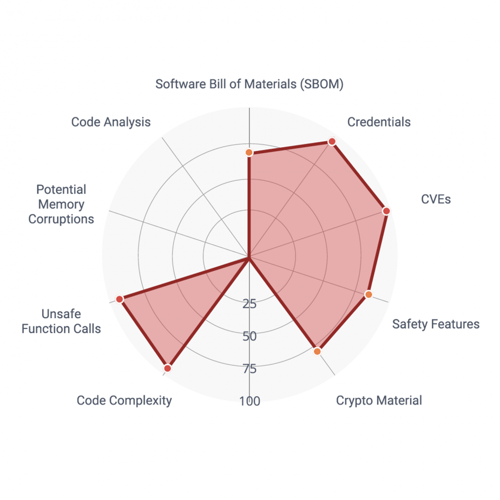 All of these groups work on Finite State's cloud-first platform, a multi-tenant application. Because of the security space the company is in, the team recognizes they need to be flexible with that. The team has initiatives to offer on-premise compatibility with customers who want to deploy the product within their own network as well as flexibility with where they deploy geographically and potentially their cloud provider (which right now is AWS).
"There's a lot going on," Dave said. "And we're growing quickly, so there's a real opportunity to work on interesting technology."


Getting Hired at Finite State
If you're interested in applying for Finite State jobs, there are three main things that Dave looks for when he's hiring:
High-aptitude & capability: problem solvers, people who learn quickly, who can do the job they need to do, and have good experience.

Self-motivation: people who will jump into problems, identify things that need to be addressed, agitate for change. There's no hand-holding on the team.

Collaboration: people who are excited to work with others, share successes with the rest of the team, who want to hold themselves accountable to their team and who are enjoyable to work with.
"There's always going to be problems, whether it's in business, technology, customers—you can't avoid those. But when you're solving problems with people who are good to work with, who you enjoy spending time with, that makes the problem all the more approachable," Dave said.
Both of the human-centered and technical qualities are important to Dave and the team. During the interview process, candidates will be asked to do technical exercises like writing code or data modeling. The team will also spend time asking the candidates questions and getting to know them.
"It's both technical and personal. During the collaborative exercise, we want candidates to treat us like their coworkers, like we're the product owner that they're writing code for. And we consider those interactions as well as technical results," Dave said.
As they continue to grow and rapidly hire, Finite State is focused on building a more diverse team. Diversity—in race, gender, background, thought, and more—is something the team is actively working on improving, driven by their core virtue of empathy, which is essential in everything the Finite State team does.
Life at Finite State
These three core traits also make up the foundation for the culture on the engineering team. Looking for people who are highly technical and great to be around has created a team that's highly technical and fun to be around.
"The vibe is casual and lighthearted. Yes, we're tech nerds, myself included, but we joke around a lot, get to know each other, share our personal lives," Dave said.
Part of that is attributed to Anna Tomani, Finite State's Operations Associate, who has worked hard to set up regular social events for the team. They'll play Among Us or Pictionary, do happy hours, get people talking to each other and get people to know each other.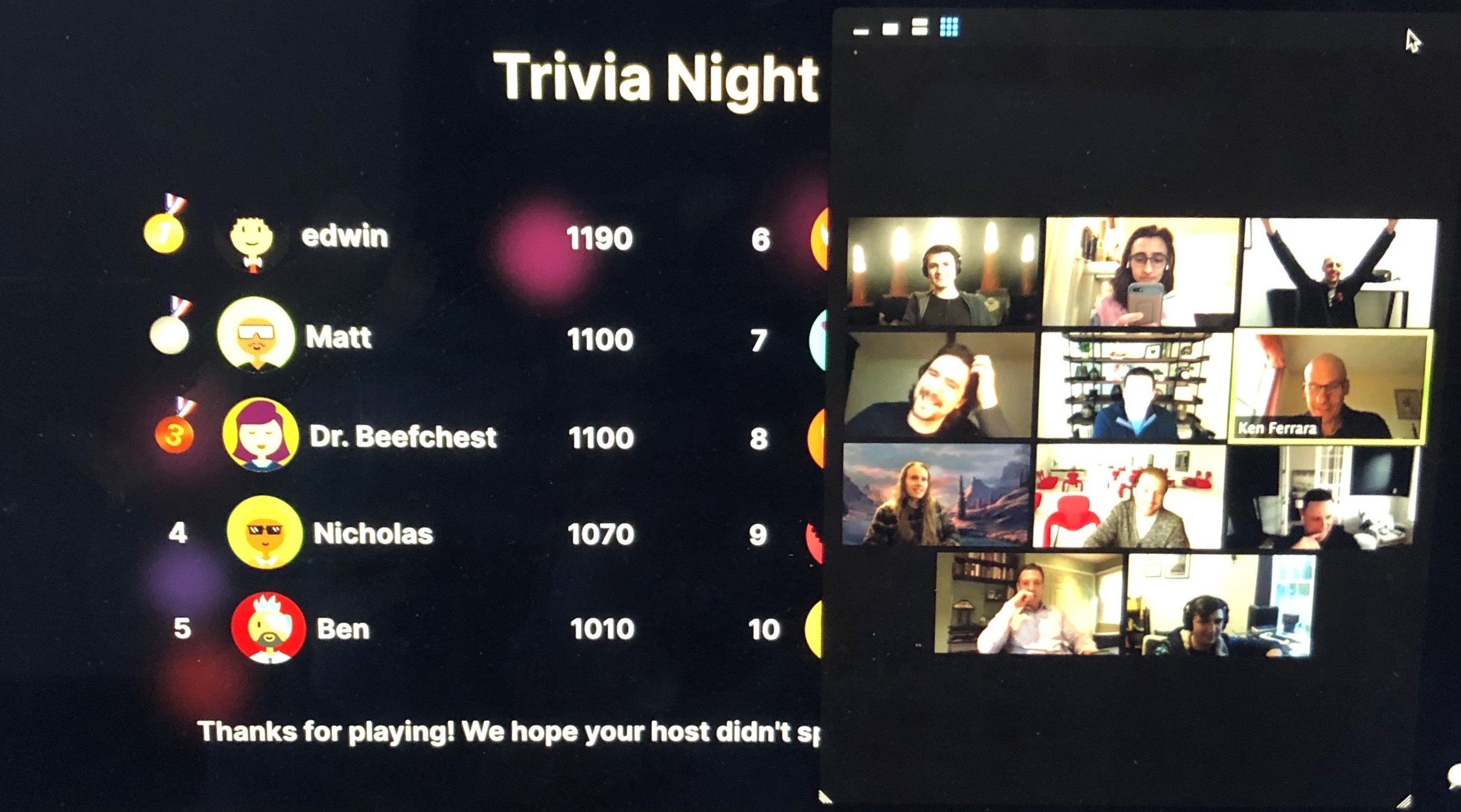 "In addition to it already being a good work/life balance, Dave and Anna and the rest of the leadership team do a good job at constantly improving the balance and ensuring folks don't burn out," said, Stephanie Pasamonte, Marketing Specialist at Finite State.
Burnout is definitely something Dave wants to avoid. Creating a good work/life balance is important, and Dave works hard to help create a healthy, productive but balanced environment.
"We have a long road ahead of us at Finite State and I want to build a team that's going to be around for a long time," Dave said. "I want to look around in a few years and see the people we hired in 2021 still here. I want to avoid that early startup turnover where people are burned out."

Another important aspect of building successful teams is hiring strong leadership. Dave said that leadership is where most startups tend to stumble. At the beginning stages, almost everyone is a leader. But as teams rapidly grow, it becomes harder and harder to manage everything, and not everyone is meant to manage. As leadership roles become much more focused on people, process, and communication, it's important to hire technical candidates who are good managers. Dave looks for manager-first candidates who embody the virtues, and who want to be in that leadership role and build a great environment.
That's not to say that leadership and growth opportunities are only for certain manager positions. In fact, the opposite is true. Freedom, autonomy, and ownership are all super important to Dave and the team, and there are a lot of opportunities to grow at Finite State.
"Anyone can have ownership. Junior people, senior people, any kind of skill set. I love to see people step up, wanting to own certain processes or figure new things out," Dave said. And that includes cross-department ownership, too.
Career development and growth is something always on Dave's mind, he said. In terms of immediate growth, everyone on the team gets to work with really talented people. Some are super specialized or experienced technologists who are amazing to learn from, Dave said. New positions, roles, specializations are constantly opening up. So there are lots of opportunities.
But Dave also has the long term in mind.
"In 10 years, I would love to see a cohort of people out in the world as CTOs, Head of Product, founders, CEOs, who all got their start at Finite State," Dave said. "Nothing would make me happier than seeing everyone on the team grow."
Finite State is a 100% distributed team across 4 time zones. While the company plans to maintain a small office in Columbus for people looking to head back to the office, Finite State is open to any US-candidates who have the right skills. Excited to join the team? Explore open jobs at Finite State and start applying.