People are rethinking where they live, how they work, and what they do with their time. The New York Times calls it the new YOLO Economy. Perhaps the term "YOLO" is a little too casual for what's going on here.
It's all about purpose — people want to find purpose and create lives that are more meaningful to them.
For some, that means moving to a city that makes them happy, or maybe moving home to be closer to family. For others, it means finding a new job. Or perhaps, maybe it's both. Boomerangs are flocking back to the Midwest in search of better lifestyles and work opportunities — and they end up finding their purpose, too.
So if you're looking to join a purpose-driven team and do meaningful work in your career, here are 13 purpose-driven companies that are now hiring.
Purpose-Driven Startups and Tech Companies Hiring Remotely
1. Workit Health

Workit Health is an on-demand, evidence-based addiction treatment provider changing the way care is delivered. By leveraging telemedicine and a medication-first approach, the Workit team is improving clinical outcomes and enabling more individuals to enter long-term recovery. Founded in Ann Arbor by two mission-driven female founders, Workit Health is looking for driven and compassionate individuals with a desire to transform an entire health ecosystem ripe for disruption.
Open remote jobs:
Lead Engineer

Senior Accountant

Social Worker/Counselor
2. Root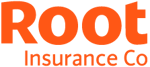 Based in Columbus, Ohio, Root is a technology company revolutionizing personal insurance with a pricing model based upon fairness and a modern customer experience. Through data and technology, Root bases insurance rates primarily on how people actually drive. The result is a more fair, more personal, and much simpler experience—thanks to it all being in an app. Join Root in their mission to fundamentally change the insurance industry for the better. They are hiring for tech jobs in Columbus and remotely.
Open remote jobs:
Senior Manager Web Strategy

Product Marketing Manager

Manager, Conversion Rate Optimization

Growth Marketing Analyst

Senior Product Analyst, Pricing

Analytics Manager, Claims Operations

Director of Product

Engineering Manager

Senior Software Engineer
3. Vroom

Vroom connects cutting edge technology and sophisticated data analytics with their passion for cars to tackle business problems that directly affect the massive auto sales industry. Their approach is unique in that they recondition pre-owned vehicles to a high standard, sell them online, and deliver anywhere across the U.S. They are an early-stage publicly traded company, and have experienced tremendous growth in the first 5 years of operations.
Open remote jobs:
Senior Product Manager

Sr. Backend Software Engineer
4. SpotOn

For too long, traditional merchant services providers have taken advantage of small and midsize businesses with unfair pricing and poor service. SpotOn is changing all of that. Their mission is to give businesses a fighting chance by providing them with innovative software and payment solutions, supported by local and personal service, and delivered at a fair price.
Open remote jobs:
Product Marketing Specialist

Senior Python Developer

Senior GoLang Engineer

QA Engineer

Senior React.js Engineer
5. Aduro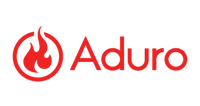 Aduro is a Human Performance company, existing at the intersection of well-being and performance. They unlock human potential in the workplace by providing expert coaching, interactive content, meaningful incentives, and personalized insights in a fun, inspiring way. This helps to ignite cultures, create inclusivity, and build social connections that promote growth and flourishing of people in life and work. The engineering team leverages the latest artificial intelligence, content delivery, and analytics technologies to help people live healthier lives and be great at anything through our Human Performance model.
Open remote jobs:
Senior Full-Stack Software Engineer
6. Benzinga

Benzinga is a premier financial media platform that helps millions of people improve their trading and investing each month. Benzinga gives individuals the edge needed to profit in financial markets by providing superior information, data, and tools. Their team is devoted to the ambitious mission of making financial information easier to consume.
Open remote jobs:
Senior Newsdesk Reporter

Editor-in-Chief

Scrum Master - Project Manager
7. Finite State

The rise of IoT requires a new approach to cyber security. Finite State's platform detects IoT threats to networks to proactively mitigate risk. They recognize that supply chain security is the #1 problem in cyber security today. Global software supply chains are opaque and complicated, involving countless developers, vendors, and components. Malicious actors exploit supply chain vulnerabilities to gain access to the networks that power our critical infrastructure and can carry out potentially devastating attacks. Finite State defends these critical devices, networks, and supply chains by leveraging massive data analysis to provide transparency to device manufacturers and their customers – enabling them to understand and mitigate their risks before they are compromised. Finite State is a Columbus startup that is now a fully remote team.
Open remote jobs:
Head of Finance and Accounting

Pre- and Post-Sale Solution Architect

Software Engineer

Senior Software Engineer

Senior Networking Software Engineer

QA Engineer
8. Signal Advisors

Signal Advisors was founded to help top advisors become more successful and scale their business in ways that were not previously possible. By combining market-leading service and technology, Signal is reinventing the way top advisors do business. Jake Cohen, co-founder of Signal, says it's all about the people: "Technology should empower people, not replace them." Plus, the personal nature of financial advising also makes what Signal does — and the human relationships they're building — all the more important. When people are talking about the money they've been saving over the course of their career, their nest egg, what they have to retire with — that's a very personal conversation. Signal is helping empower advisors who empower people financially.
Open remote jobs:
Data Coordinator

Backend Software Engineer

Salesforce Developer

Site Reliability Engineer

Salesforce Administrator
9. Dynatrace

Dynatrace provides software intelligence to simplify cloud complexity and accelerate digital transformation. With advanced observability, AI, and complete automation, the company's all-in-one platform provides answers, not just data, about the performance of applications, the underlying infrastructure, and the experience of all users. The Dynatrace team is making a positive impact in this world through the power of software intelligence and looking for top talent to help them take part in this digital revolution.
Open remote jobs:
Staff Engineer - Cloud Infrastructure
10. Altarum

Altarum is a nonprofit research and consulting organization that creates and implements solutions to advance health among at-risk and disenfranchised populations. Combining their expertise in health and technology, they're creating innovative solutions that lead to better value for payers and better health for at-risk and disenfranchised populations.
Open remote jobs:
11. Equip

Equip is a virtual program helping families recover from eating disorders at home with comprehensive, gold-standard care created by experts in the field and people in recovery. Equip's five-person care teams include dietitians, physicians, therapists, and mentors who deliver wrap-around support to provide families healing and lasting recovery. Equip was created to increase access to evidence-based treatment for all people affected by eating disorders.
Open remote jobs:
12. Rad AI
Rad AI applies deep learning to radiology in order to save lives and reduce the cost of healthcare. Their world-class team of engineers is building and deploying products that will make a difference in millions of people's lives. They're looking for people to join as early team members and help shape the long-term vision for Rad AI's future.
Open remote jobs:

13. Wisely

Based in Ann Arbor, Wisely combines Ops, Marketing, and Reporting technology in one suite to help restaurants deliver convenience for their guests, efficiency for their staff, and a single place to manage and grow their brand. Wisely's technology bridges the gap between customer data and customer experience to drive profitability, success and growth for local restaurants. At the end of the day, their mission revolves around the belief that personal interactions make people feel valued.
Open remote jobs: