When RocketReach was launched in 2016, founders Amit Shanbhag and Andrew Tso knew first hand how annoying it can be to spend hours of your job looking for information that should be readily available. So they set out on a mission to provide a software platform that would help everyone easily find the information they needed to connect with people.
"We make it so that people can do their jobs better. Whether it's in sales or recruiting, people spend so much time trying to find contact information. Instead, people can get back to the good parts of their jobs and do meaningful work," said Scott Kim, CEO of RocketReach.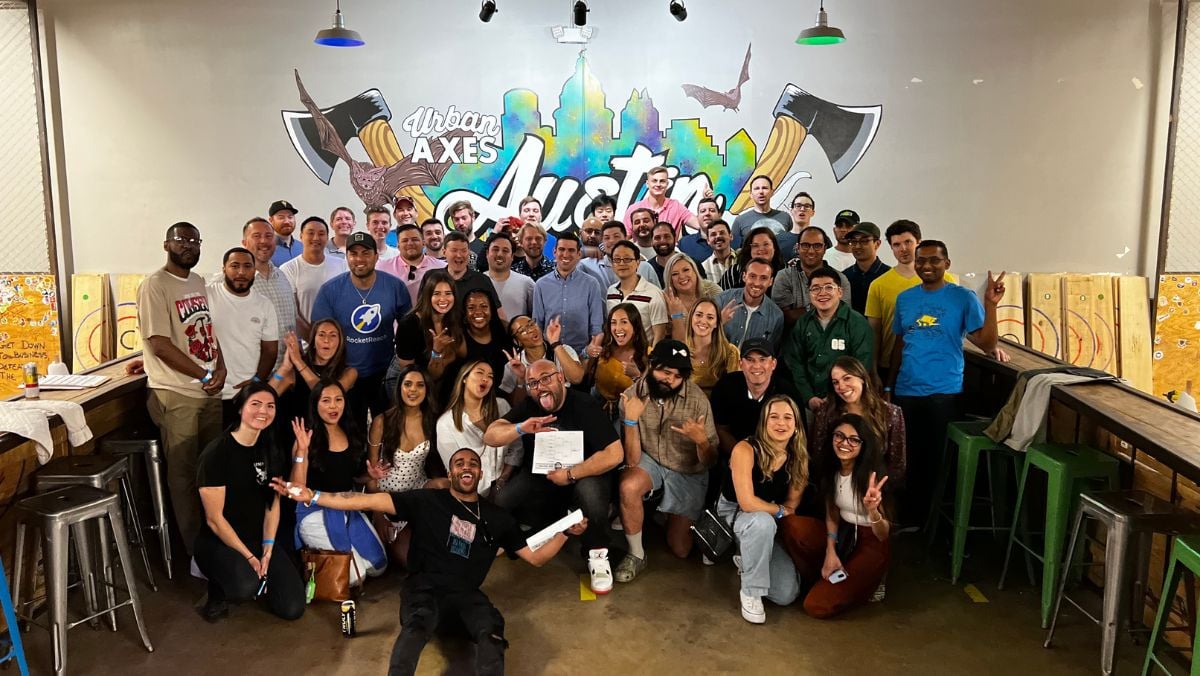 RocketReach team, courtesy of RocketReach


At its core, RocketReach is a gigantic data set of people information. The engineering team uses data science and machine learning to create a database of canonical people: five different social media profiles could all be for one person. And at the same time, the technology has to disambiguate people with the same names. Scott offered himself as an example of this, pointing out that there are thousands of people with the name Scott Kim.
"We work across a suite of tools, using natural language parsing and processing," Scott said.
Might sound simple on paper (technologically, it's quite complex), but it has a huge impact.
If you've had to spend hours of your job hunting down hard to reach information about something, you know how powerful it is to have that info right at your fingertips.
"Companies and teams get way more efficient and effective when they use our technology," Scott said. "But even more, when people can focus on their core job, they're a lot happier in their roles. It's really great for retention."
In this way, the RocketReach team has an impact on the millions of people who use their cutting-edge technology every day.
"Your impact here is really large. You have the ability to work across a lot of different pieces that impact millions of people," Scott said. "You're directly impacting the product and the people who use it."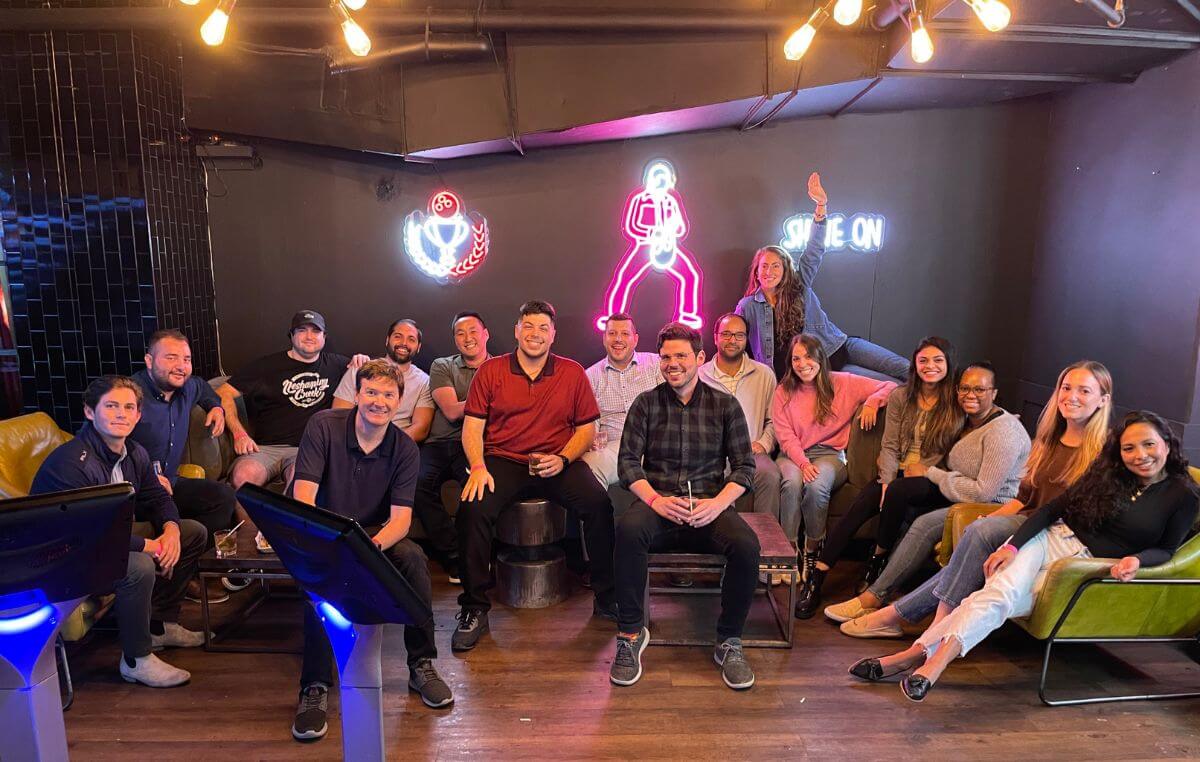 RocketReach team, courtesy of RocketReach
A Hallmark of Innovation
It's no surprise that a team as innovation-minded would be founded by patent-holders. In fact, RocketReach's founders have 13 patents between them.
"Patents are the hallmark of innovation," Scott said. "When creating something that's patented, you're solving something in a new way, with new technology. This defines our culture and innovation."
The engineering team at RocketReach is working on the cutting edge of data science and machine learning, solving problems in ways that have never been solved before.
Problem solving is really key to how RocketReach operates. Instead of doling out tasks to individuals, team members are empowered to figure out solutions.
"You're not told what to do here. You're given a problem, and you have to go solve it," Scott said. "It's like a blank canvas, which is really exciting."
With this approach, everyone at RocketReach has high autonomy. Everyone is making a lot of decisions that impact the company and the product all the time. It's a real opportunity to take ownership.
And it's been a recipe for success. RocketReach's business has rapidly grown despite the team remaining relatively small (they have about 90 team members total, 30 on the product and tech team).
Now RocketReach is expanding its team, too, and looking to bring some stellar folks on board.
Curiosity > Ego
Who would thrive at RocketReach?
Of course skills and talent are important, but what's even more important for the RocketReach team are their values.
"We have a 'no asshole' policy, and we really mean it," said Julia Kimmel, Vice President of Recruiting and People Ops at RocketReach. "It's a crucial part of our interviewing process that we find humble, down-to-Earth candidates with a low ego."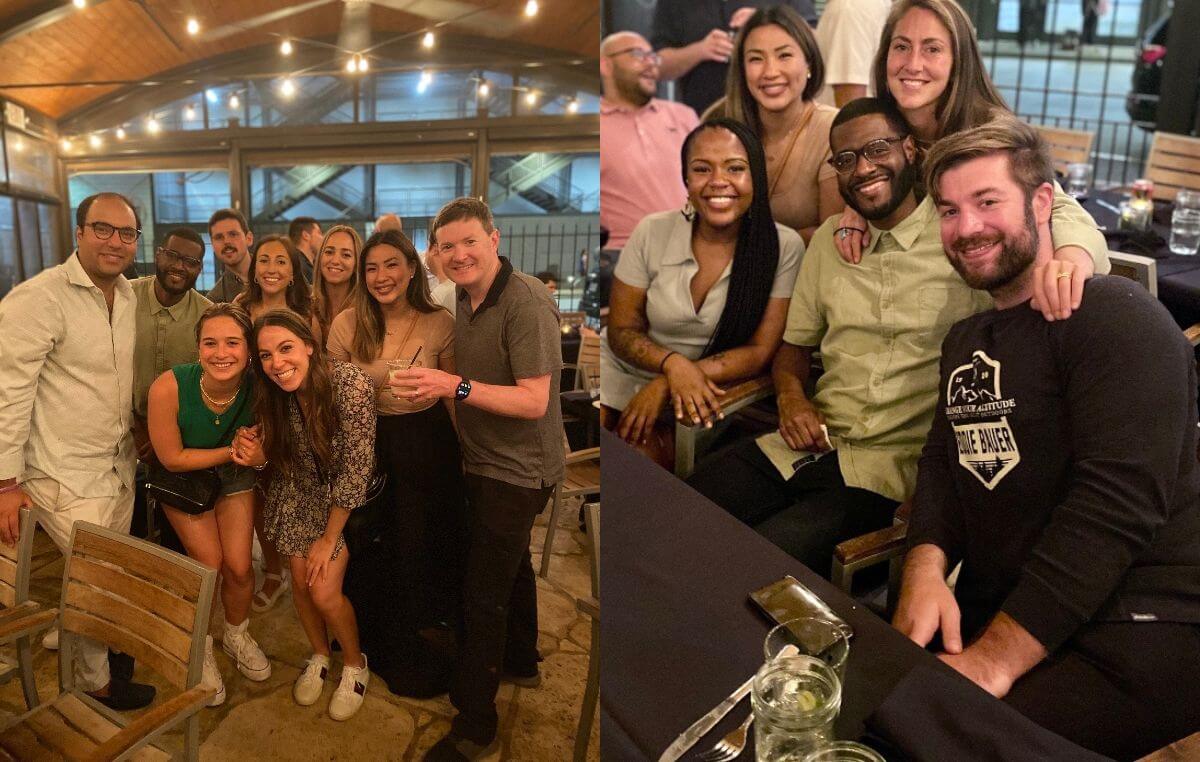 RocketReach team, courtesy of RocketReach


Some key indicators they look for are curiosity.
"We need to find highly curious people who have thrived in a similar startup environment before," Julia said.
While the startup experience isn't strictly required, Julia said it does help people find success at the company.
If you don't have startup experience but are highly curious, excited by challenges, eager to solve problems and feel comfortable asking questions in order to solve them, then you'd probably find a lot of happiness at RocketReach.
That high-autonomy environment comes into big play here, too. If you like having a lot of ownership and not having a task list in front of you, this is the place to be. It's all about trying new things and learning quickly.
"There's a huge growth opportunity here," Scott said. "You'll become a better engineer so quickly."
Remote-First, People-First
Many startups are still trying to figure out their remote or hybrid policies, but at RocketReach, it's pretty simple. They do have an office in New York City that is a central hub for many on the team, but they lead with a remote-first perspective.
Their team is distributed around the country and is set up for remote success. If you're not in NYC, you're not behind or left out.
To stay connected, RocketReach lives and breathes Slack.
"We have a low email culture, which people really love," Julia said. "But we also use Slack very appropriately. We have a very healthy Slack culture."
For example, there isn't an expectation that people have to answer immediately if they are in meetings or focused on other projects.
The team also has monthly all-hands meetings to bring everyone together and share updates. They also have "work weeks" where the whole team comes together to work. This is separate from their company-wide annual retreat, which is mostly just for fun.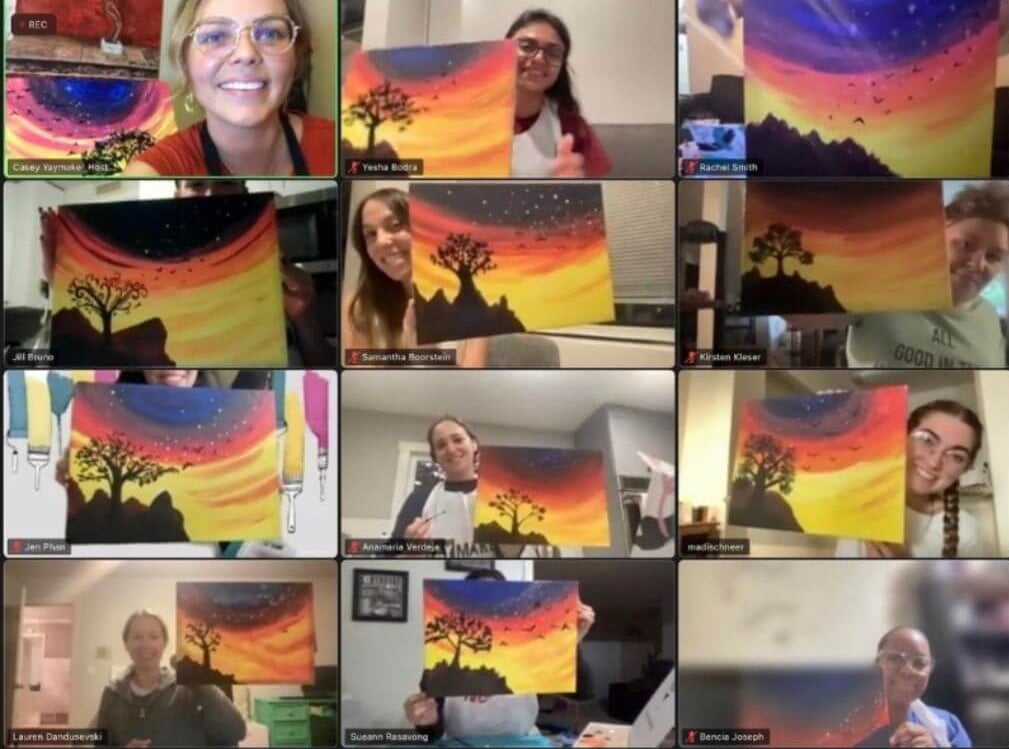 RocketReach virtual Women's Art Night, courtesy of RocketReach


"It's a time for relationship building, which has a huge impact. That time is not replaceable," Julia said.
For RocketReach, it's all about investing in employees.
"While other companies are seeing remote work as a way to save money, we see it as a way to reinvest that money back into the team. What we save on office space, we invest directly back into our people and the things that matter," Scott said.
And this is what's at the heart of RocketReach.
Julia just finished up her listening tour, talking with every individual at the company about what mattered most to them.
"The biggest thing that stood out was how valued, trusted and impactful they feel here," she said.
Sound like something you want in your career? Check out RocketReach's open roles to find a place where you feel valued.