How much should I get paid? How much should I be paying?
Thes are the questions we're asked everyday. But, like most important things, there's no one-size-fits-all answer. But you knew that. And that's why you're here.
Let me guess, you've already visited 100 salary sites in search of the perfect number, only to find varying ranges and figures that still don't cut it. Luckily for you, placing awesome candidates in awesome jobs is what we do for a living. We know what Detroit startup salaries and cost of living look like, and it's time you did, too.
How to Live Large (without breaking the bank)
Detroit's cost of living is much lower than any other U.S. tech hub, so your paycheck goes much farther here than it would on any coast or valley.
Take San Francisco, the city known for attracting techies and entrepenuers has seen a cost-of-living increase of 3.4%, compared to Detroit's 2.5%. That means your vanilla soy latte just got more expensensive.
Tech Compensation: Comparing $100 Apples to $100 Apples
Let's say you wanted to know exactly how far a dollar in the valley gets you in Detroit. Add a few zeros and the Tax Foundation can help you do just that. Published in August 2018, this report compares the earnings for your position in your state to the same position in other states, taking into account taxes, cost of living & goods, and real estate prices. Comparing California vs. Michigan, we can see that $100 is worth $87.41 in CA and $107.18 in Michigan. So basically, that same $100 is worth nearly $20 more in Michigan. Pretty sweet.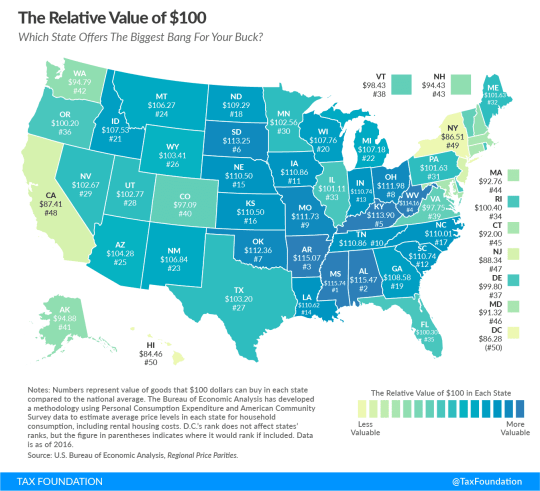 With that in mind, let's take a look at a few popular tech positions and career levels we place here at purpose.jobs, and see what an expected salary for each would be here in the Wolverine State. While salaries can certainly vary depending on location, education level and years of experience, these are the average salaries one can expect to find for these positions. Want to know exactly what you're worth? Check out our 2019 Detroit Startup Salary Report.
Software Engineer I
Average salary range: $59,000 – $78,000
Junior Level +/- $57,000
Mid Level +/- $65,000
Senior Level +/- $76,000
This is exactly what software engineers makes a Detroit startups.
Software Engineer III
Average salary range: $97,000 to $119,000
Junior Level +/- $94,000
Mid Level +/- $104,000
Senior Level +/- $116,000
Marketing Strategist
Average salary range: $79,000 – $102,000
Junior Level +/- $76,000
Mid Level +/- $88,000
Senior Level +/- $100,000
This is exactly what marketers makes a Detroit startups.
Operations Manager
Average salary range: $82,000 – $112,000
Junior Level +/- $80,000
Mid Level +/- $92,000
Senior Level +/- $108,000
The numbers don't lie. Your dollar (ehem, salary) goes much futher in Detroit than any other tech hub. When the cost of living is so low, and the opportunity for employement is so high, it's no wonder more people are making the switch to the Motor City.
At purpose.jobs, our goal is to help connect purpose-driven people with innovative startups. Best part is, it's 100% completely free to use for job-seekers. Just submit a your profile for review for your chance to get access to the startups hiring now. Find A Startup Job
Looking to hire top talent? You've come to the right place. Get access to the top 5% of Detroit Talent, across engineering, designer, marketing and more. Best part is, you'll get to tailor your search, thanks to some special filters, to find high-potential candidates based on your hiring needs. Hire Top Talent