On April 13th, we hosted the Midwest Startup & Tech Virtual Career Fair: Best Places To Work. We had tons of companies join and hundreds of jobs seekers. But if you missed the event and are looking for a job in tech—whether that's in software engineering, marketing, people, product, sales, or other—don't worry. You can still apply to jobs at these amazing companies.
Companies from across the Midwest—and even some coastal ones too—have open positions and are taking applications. Many are hiring for remote startup jobs, and some are hiring local talent (or people willing to relocate) for jobs in Detroit, Ann Arbor, Columbus, Chicago, and more.
Check out the 47 hiring startups and tech companies that are still taking apps and ready to meet you.
Top Startups & Tech Companies Hiring Now
1. Vroom

Vroom connects cutting edge technology and sophisticated data analytics with their passion for cars to disrupt the massive auto sales industry. Their approach is unique in that they recondition pre-owned vehicles to a high standard, sell them online, and deliver anywhere across the U.S. Vroom is an early-stage publicly traded company, and has experienced tremendous growth in the first 5 years of operations. Vroom is hiring for engineering and product jobs.
Location: Detroit


2. Root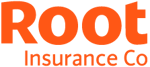 Root harnesses the power of technology to revolutionize insurance. Using machine learning and mobile telematic platforms, Root has built one of the most innovative fintech companies in the world. Root is a publicly-traded company with big plans for the future. They're looking to fill open tech jobs in engineering, and more.
Location: Columbus


3. Finite State

Founded in Columbus, Ohio in 2017, Finite State is a risk-assessment and vulnerability management platform that takes an inside-out approach to the security of IoT devices. Their teams of engineers work to automate this type of assessment for device manufacturers of industrial control systems and operational technology devices. Finite State is looking for top talent to fill open engineering jobs on their growing team.
Location: Columbus, Remote


4. Duo Security

Duo Security at Cisco is the leading innovator of two-factor authentication, endpoint remediation and secure single sign-on tools for the modern era. They combine their security expertise with a user-centered approach to make simple and effective technology solutions. The company is known for their people-first approach when it comes to company culture, and jobs at Duo Security are some of the best in the country.
Location: Ann Arbor, Detroit


5. KLA

KLA is a leader in process control using advanced inspection tools, metrology systems, and computational analytics. KLA is at the forefront of the most significant technological breakthroughs. Virtually no laptop, smartphone, wearable device, voice-controlled gadget, flexible screen, VR device or smart car would have made it into your hands without them. They are building a state of the art campus in Ann Arbor and hiring for tech jobs in Ann Arbor. Open jobs at KLA include software engineering jobs, hardware engineering jobs, analytics, marketing and more.
Location: Ann Arbor


6. Branch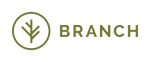 Founded in 2017, Branch is a leader in the vibrant Midwest insurtech startup community. They're taking a people- and community-first approach to provide better and more affordable insurance coverage. Since its founding, the company has been rapidly growing.
Location: Columbus, Remote


7. Qodex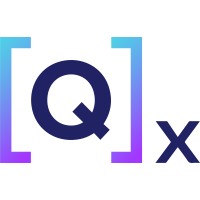 Qodex was born out of an organic need to help healthcare professionals work more effectively and efficiently. The company provides tools and solutions to make this happen—they place relevant, actionable information at your fingertips in real time to drive sustainable quality and revenue results for healthcare systems. The company has seen accelerated growth due to the demand in their product, and the people-first culture the Qodex leadership is building.
Location: Detroit


8. Bold Penguin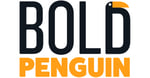 Bold Penguin is the insurtech innovator based in Columbus, Ohio that rapidly increases speed-to-bind for commercial insurance. In 2016, the company launched a highly efficient exchange that enhances the connections between businesses, agents, and carriers—reducing friction in the buying process for everyone. They're known for their innovation, and for being one of the best places to work in the Midwest.
Location: Columbus, Remote



9. Integral

Integral is a technology consulting firm born and raised in Detroit, Michigan. The team is passionate about making the world a better place by leveraging their technology superpowers—things like strategy, desig, building, and execution. They work with some of the biggest names in mobility, like Ford, Bosch, and May Mobility.
Location: Detroit, Remote


10. Inspire11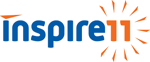 Based in Chicago, Inspire11 is a full service, digital and analytic consulting firm dedicated to making an impact for clients, employees and communities. They don't just embrace disruption, they inspire it and the transformation that comes from all that good messiness. This hiring startup is recognized as a top workplace and one of the fastest growing private companies.
Location: Chicago


11. Aduro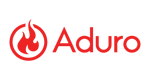 Aduro delivers corporate wellness solutions that ignite human performance. It's all bringing humanity back to the workplace and creating programs that help employers do that. And as they try to help other companies offer amazing employee wellness programs, Aduro is building a great company culture built on wellness, authenticity, and purpose. This hiring startup is based in Washington but looking to fill open remote jobs.
Location: Remote


12. Autobooks

Autobooks works with financial institutions to deliver what small businesses need: cash flow management, payment services, and financial reporting integrated directly into current banking channels. It's all about helping small businesses in their day-to-day and creating opportunities for established business owners, as well as emerging micro, lifestyle and gig economy entrepreneurs. Autobooks is headquartered in Detroit and looking to hire engineers, customer success, and more.
Location: Detroit


13. FixMyCar

FixMyCar is dedicated to providing people with the most convenient, affordable, and trusted mobile auto repair service. FixMyCar's certified mechanics come to you. This hiring startup in Ann Arbor is looking to grow its team, especially in marketing. Learn more about FixMyCar and what they're looking for in a growth marketer.
Location: Ann Arbor


14. Sift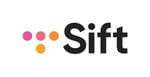 Sift is a hiring Detroit startup that's helping organizations work better together. With a single, simple-to-use search bar, Sift helps employees access valuable people information, like skills, experience, contact info, and org charts. It's all about giving employees the tools they need to do better work together.
Location: Detroit


15. Guardhat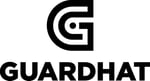 Based in Detroit, Guardhat is a multi-product, feature-packed intelligent safety system that integrates cutting edge wearable technology and advanced proprietary software. Their smart hardhat was named one of TIME magazine's best inventions of 2020. It's all about creating technology and tools that make industrial working a whole lot safer. Guardhat is hiring for open engineering and product jobs in Detroit.
Location: Detroit


16. Benzinga

Benzinga is a content ecosystem that makes financial information and news easier to consume. The team is on a mission to connect people with news, data and education that makes the path to financial prosperity easier for everyone, everyday. The company is known for its fun and friendly atmosphere, openness to new ideas, and professional development opportunities. Benzinga is hiring for jobs in engineering, people, marketing and more.
Location: Detroit, remote flexible


17. Flow Video

Based in Michigan, New York, and New Jersey, Flow Video is a marketing company that produces engaging video content for businesses and organizations. The team is made up of people that want to build something bigger than just the sum of its parts. Like 10% time—Flow asks every team member to commit 10% of their time on the job to a project for social good. That's 1/2 a day per week where you take your skills and apply them to an organization in need, a cause you care about, or a new idea that could change the world. Pretty cool, huh? Check out their open media jobs at the career fair.
Location: Detroit


18. Waymark

Waymark is another Detroit startup helping companies make beautiful videos. The Waymark team is building products that empower people to achieve their creative vision, and they like to have fun while doing it. They're looking for all kinds of people who are positive, energetic, have a bias for action, are people minded, and—of course—super talented. They're hiring for open jobs in Detroit but are also a remote-friendly team.
Location: Detroit


19. Tech Elevator
Headquartered in Cleveland, Tech Elevator is an edtech start that's building a great place to learn—and work. Tech Elevator is an intensive in-person, (currently in live remote format due to COVID-19), and virtual live remote education provider helping individuals and companies acquire in-demand technology skills for the modern workforce.
Location: Detroit, Cincinnati, Cleveland, Columbus, Pittsburgh, and more


20. Signal Advisors

Signal Advisors is a Detroit startup that was founded to help top advisors become more successful and scale their business in ways that were not previously possible. The Signal team is "obsessed with finding a better way" in everything they do, and they constantly use a people-first approach in their business and for their team. This startup is hiring for remote jobs.
Location: Remote
21. StockX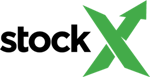 One of the biggest startups in Detroit, StockX is the "stock market of things." The company is known for its selection of limited-release sneakers, but they also have other specialty items up for bid, too. From yeezys to PS5s, StockX is a place to find cool things—and cool people. The team is made up of creative problem solvers and visionaries who are excited about what they're building and rapidly growing.
Location: Detroit


22. Workit Health

Workit Health is a growing Ann Arbor startup that makes addiction recovery more accessible and effective with their digital tools. The company offers 100% virtual addiction care that is discreet and clinically-proven. Founded by two of the top female founders in the Midwest, Workit Health is a mission-driven company using their technology for good. They are rapidly growing and hiring for engineering, marketing, business development, HR jobs, and more.
Location: Ann Arbor, Remote


23. SpotOn

SpotOn was built to help small and midsize businesses compete and win with intuitive software, point-of-sale, and payment solutions. From payment processing tools to SpotOn registers, this hiring startup offers many technology solutions to help businesses thrive. SpotOn is headquartered in California but has offices around the world, including Detroit and Chicago.
Location: Detroit, Chicago


24. Vector

Vector is a mobile-first workflow and transportation management platform for shippers, logistics brokers, and carriers. Their LoadDocs product helps companies reduce operational friction and increase productivity by streamlining workflows with electronic forms and best-in-class document capture. Contactless delivery has helped reduce health and safety risks. This hiring startup is based in California but is looking for Midwest talent for their open remote jobs.
Location: Remote


25. AdAdapted

AdAdapted helps consumer packaged goods brands understand and access the apps that influence people's trip to the grocery store, integrate into those experiences through content and utility, and generate meaningful measurement around the metrics that really matter. AdAdapted is hiring for marketing jobs, business development, and more.
Location: Ann Arbor


26. Wisely

Wisely is an Ann Arbor startup hiring for remote jobs. Their restaurant CRM is built to put guests first and help restaurants grow profit. They do this by creating seamless customer experiences to boost customer loyalty—and revenue. Due to the Covid-19 pandemic, Wisely's flexible solutions have become even more in demand for reinventing guest experiences.
Location: Remote


27. North American Bancard

Based in metro Detroit, North American Bancard is a fintech company that offers business solutions in credit card processing, ecommerce/gateway, mobile payments, and cash advances. It's all about strengthening the community we live and work in. NAB is building an employee experience that's all about balance and creating an environment where employees feel empowered, take initiative, and are willing to grow.
Location: Detroit, Remote
28. Rivet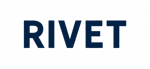 Founded in 2020, Rivet is a new Detroit startup hiring for engineering jobs. Rivet is an online platform that helps companies, trade schools, and labor unions acquire and deploy skilled workers to jobs and jobsites. The Rivet team is inspired by America's trade unions and skilled laborers and have years of experience working with them in the electrical, automotive and IoT industries.
Location: Detroit


29. Quikly

Quikly's technology platform uses marketing psychology to motivate consumers, so brands can achieve their acquisition and retention goals faster, more cost effectively and with less resources. Brands like Domino's, Microsoft, Victoria's Secret, Express and McDonald's have leveraged Quikly to achieve immediate and measurable results.
Location: Detroit


30. Ushr

Automakers need HD maps to make safe and reliable self-driving vehicles. Ushr's decades of geospatial mapping experience led to world-first, centimeter-level, automotive HD map accuracy. Now, with three years of production experience, Ushr is the world's only market-tested HD map maker. As leading automakers appeal to millions of drivers to trust their brand to make vital control decisions, Ushr's superior technology is there to reduce the risks and elevate driver confidence.
Location: Detroit
31. AtomTech

AtomTech helps bridge the gap between corporate IT systems and the factory floor, gathering important production data and providing stakeholders with critical insight into operations. The team has experience in nearly all automation technologies.
Location: Metro Detroit


32. Baird Tech

Baird Tech is a premier IT Executive Search & App Development Firm based in Detroit, Michigan with over a decade of experience. Baird's vast network of software developers, executives, and C-Suite leaders spans across the globe. They are looking for engineers and technologists who are ready to work at a great company.
Location: Detroit



33. Honeycomb Credit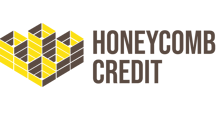 Honeycomb Credit is a Pittsburgh startup that's building communities, one small business at a time. Honeycomb Credit allows local businesses to borrow expansion loans from their own loyal customers. Businesses get access to fair credit, and investors can invest locally while supporting their favorite small businesses. It's a win-win.
Location: Pittsburg


34. Physna
Based in Cincinnati, Physna leverages the power of 3D data. They've even been called the "Google of 3D models." Physna's technology codifies 3D models into detailed data that is understandable by software applications. The company raised $20 million in 2021 and is rapidly growing their team in Columbus, looking to hire in engineering, sales, and marketing.
Location: Columbus



35. KPI Sense

KPI Sense is a Chicago fintech startup building finance solutions specifically for SaaS companies. They work with founders and CFOs to create strategic financial plans using KPI dashboards, financial modeling, and their decades of SaaS experience.
Location: Chicago



36. Ash & Erie
Based in Detroit, Ash & Erie is an apparel brand specifically designed for shorter guys. The average height for men is 5'10", but men's clothing is typically designed for men who are 6'2". Ash & Erie designs the best possible clothes for men 5'8" and below, because shorter men deserve great fitting clothes, too.
Location: Detroit, Remote


37. ExplORer Surgical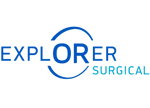 ExplORer Surgical is the only platform that puts experts in the ears of physicians, hospital teams, and reps, allowing them to see everything in the procedural suite and share best practices live during any case. Their secure software solution was built to improve clinical support, collaboration, and coaching between device companies and their customers.
Location: Chicago, Remote


38. Autopets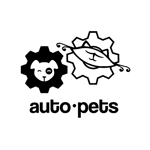 If you have a cat, you know that scoping the litter box is gross. That's why AutoPets built the LitterRobot and other automated pet products. AutoPets is a rapidly growing DTC startup based in metro Detroit. And of course, they have a pet-friendly office.
Location: Auburn Hills



39. VNDLY

Cincinnati startup VNDLY is a next-generation technology platform and marketplace designed for hiring managers at large corporations and vendor account management teams to come together on a common platform for end-to-end contractor recruiting, on-boarding, and full lifecycle management.
Location: Cincinnati


40. Dynatrace

Dynatrace is a global technology company with a startup mentality. They company is software intelligence. They use artificial intelligence to monitor and optimize application performance and development, IT infrastructure, and user experience for businesses and government agencies. They're hiring a variety of engineering jobs for their team in Detroit.
Location: Detroit


41. CMG


Capital Markets Gateway (CMG) is a financial technology firm that is modernizing the equity capital markets (ECM). Providing a digital system of record for firm-wide deal activity, CMG helps clients make more timely, better-informed decisions.
Location: Chicago

42. Provi

Provi simplifies the beverage industry in the increasingly saturated business of booze. As a communication platform and open marketplace, Provi empowers thousands of buyers, distributors, and brands to streamline their operations and make better business decisions.
Location: Chicago

43. Voltus

Voltus aims to be the distributed energy platform that fulfills the promise of the energy transition. Voltus represents the "potential of us" to better manage energy through simple, cost and risk-free programs for distributed energy resources. It's all about a cleaner, more reliable energy future and dollars invested back into your business. Voltus is a California-based company hiring for remote positions.
Location: Remote

44. ReAlpha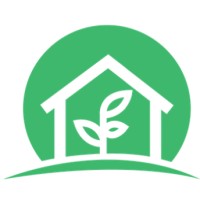 Based in Columbus, Ohio, ReAlpha is a digital marketplace that simplifies, finances, and manages your short-term rental investments. Their mission is to enable wealth creation for their members through their technology and exceptional guest experiences. They're hiring tech, marketing and finance jobs in Columbus.
Location: Columbus

45. Plug and Play

Based in Chicago, Plug and Play Tech Center connects the best technology startups and the world's largest corporations. Their innovation platform helps accelerate startups, develop corporate innovation, and offers VC funding.
Location: Chicago, Cleveland, more

46. Dematic

Dematic is an intralogistics innovator that designs, builds and supports intelligent, automated solutions for manufacturing, warehouse and distribution environments for customers that are powering the future of commerce. With engineering centers, manufacturing facilities and service centers located in more than 25 countries, the Dematic global network of 10,000 employees has helped achieve more than 6,000 worldwide customer installations for some of the world's leading brands. Headquartered in Atlanta, Dematic is hiring for remote engineering jobs.
Location: Remote


47. Anthill

Based in Chicago, Anthill is a venture-backed startup focused on creating a better future for work. Anthill was founded by people scientists who want people and organizations to thrive in the changing world of work. The company is remote-friendly, and looking for someone in sales.
Location: Chicago, Remote