Treehouse, a startup delivering turnkey installations for home EV charging, recently announced $10 million in funding to expand the company's product offering to more than 30 states in the next 12 months. The round was led by Montage Ventures and Trucks Venture Capital, with participation from CarMax, Assurant Ventures, Acrew Capital, Gutter Capital, Detroit Venture Partners, Holman, and Automotive Ventures.
As vehicle electrification becomes the norm, the Edison Electric Institute predicts that by 2023, EVs will make up nearly 10% of the cars and light trucks on the road: that's 26.4 million EVs.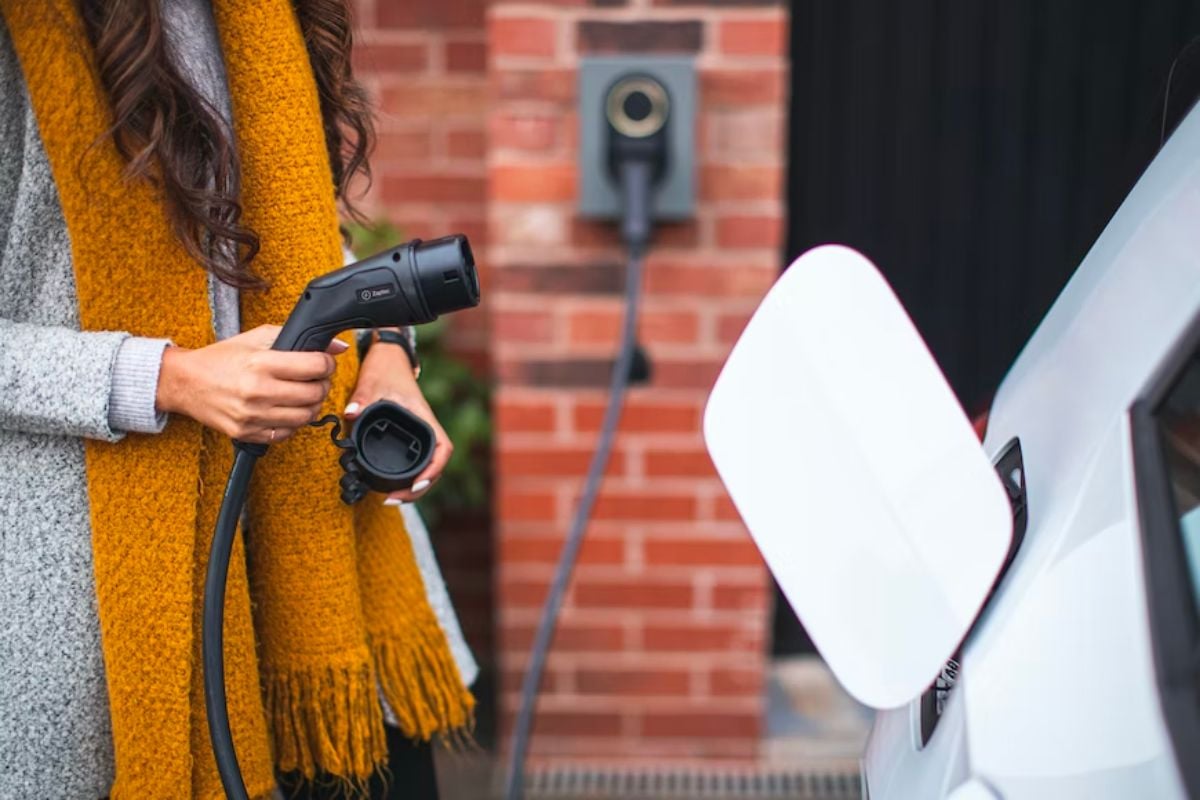 image source: unsplash


To address the issue of widespread charging stations — or lack thereof — Treehouse is building an in-home charging solution that allows EV owners to get an estimate in under two minutes and bundle home charging installation with the purchase of the best charger for each individual's budget and needs. This unique pricing technology allows EV buyers to receive an instant, guaranteed quote for the price of home charging installation.
"Home charging is an essential part of the EV ownership experience and Treehouse is transforming the customer experience with a novel approach," Todd Kimmel, Founder and Managing Partner of Montage Ventures, said in a press release. "We believe the installation-as-a-service model has disruptive potential in electrification far beyond EVs."
Installing at-home EV chargers can often feel overwhelming and confusing. With Treehouse's instant pricing, home charging can be integrated into the vehicle loan, making home charing more affordable. The company also automates permit documentation and makes it easy for customers find experienced and trustworthy electricians who help with installation.
"The power of transparent charger installation pricing is going to change how consumers shop for and buy EVs," said Reilly Brennan, Partner at Trucks Venture Capital. "Treehouse is removing a barrier to EV ownership and making it easier for millions of consumers across the country to switch to EVs."
To encourage people to go electric, there are many incentive plans and benefits for those who use alternative energy, like an EV or solar panels. And yet, many people don't understand how to maximize those incentives.
Treehouse is helping EV owners maximize incentive and rate plans by helping customer claim available rebates and select the best utility plans that fit their needs.
"Decarbonizing homes is an urgent task, with over 1 billion machines needing to be replaced or upgraded on the path to decarbonizing US homes in the next 15 years," said Eric Owski, CEO and Co-Founder of Treehouse. "This funding round will allow us to rapidly expand our geographic footprint and solve core technical problems that have been barriers to scale in this industry until now."
Treehouse was founded in 2021 and has raised more than $10.4 million in financing. Its products are currently available in California and Arizona. While the team is distributed, the company was founded by Eric Owaski in Detroit.
Be on the lookout for more opportunities from Treehouse!
Never miss an opportunity